These 4th of July fashion pieces will make you the hit of the family BBQ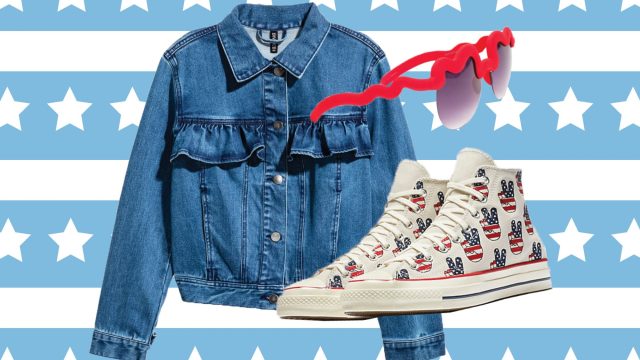 The 4th of July is just around the corner, and we are ready to celebrate! Our plans are made, the fireworks have been bought, and we have plenty of gas for the grill. Now all that's left to do is figure out what to wear to our July 4th celebration, to show our family and friends that we are as patriotic as we are fashion-forward.
If you're in the same boat as we are, and are on the hunt for the perfect July 4th outfit, we've got you covered. Below are 15 fashion pieces that are incredibly festive and 100% Uncle Sam-approved!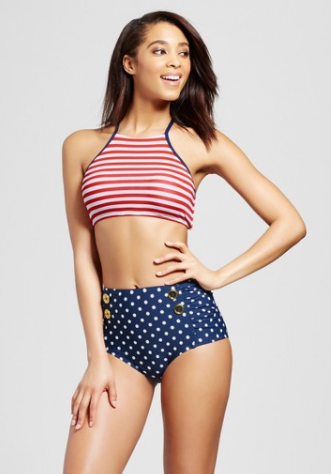 What would a Fourth of July pool party be without a stars and stripes bathing suit? This suit from Target has a vintage flair with its high-neck striped top ($24.99) and high-waisted star-patterned bottoms ($24.99) with decorative gold buttons.
Note: Tops and bottoms are sold separately.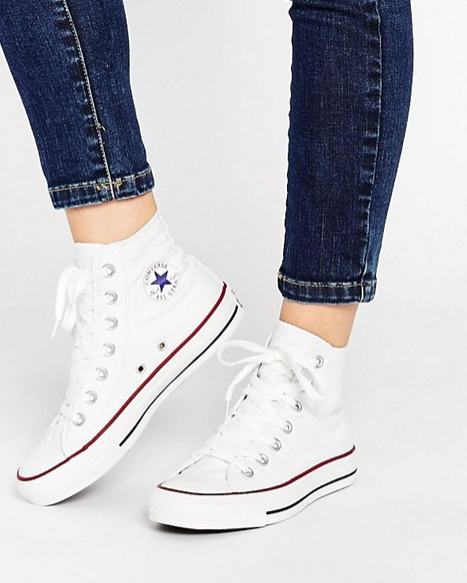 Converse All Stars were born and bred in Massachusetts and are loved by Americans across the country. You can't go wrong with wearing a pair of classic High-Top Chuck Taylors during your day-to-day and everything else in between. We love the above simple white pair with the iconic red rubber stripe —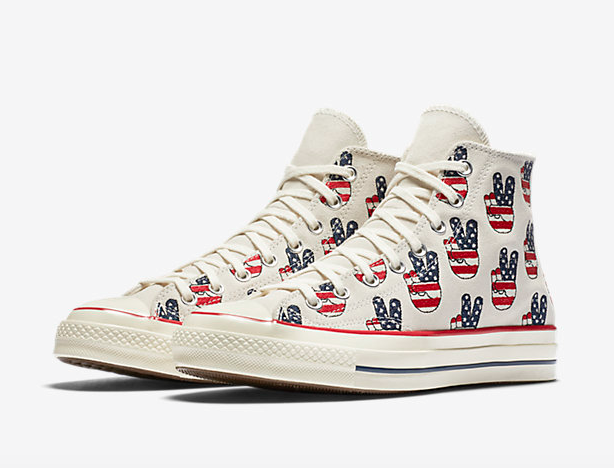 — but we're also madly in love with these vintage-styled '70s Election Day Chucks ($89.97). They're too cool for school.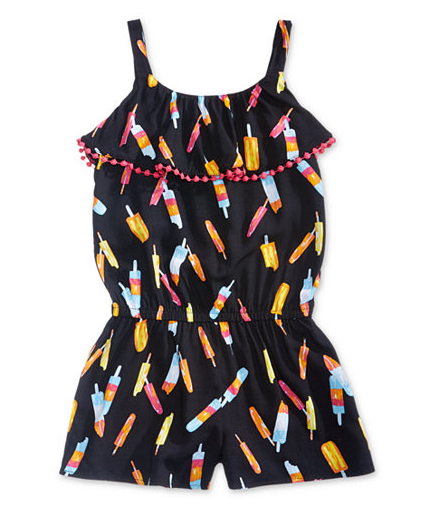 If you have a little girl in your life who is obsessed with all things popsicles, this romper with pom-pom detailing from Macy's is a must-buy.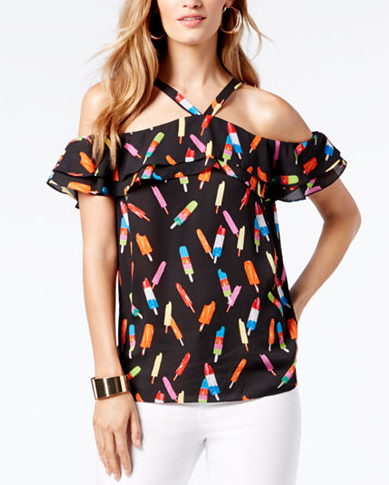 And while you're at it, grab yourself a matching cold-shoulder popsicle top ($33.99), because popsicles aren't just for kids!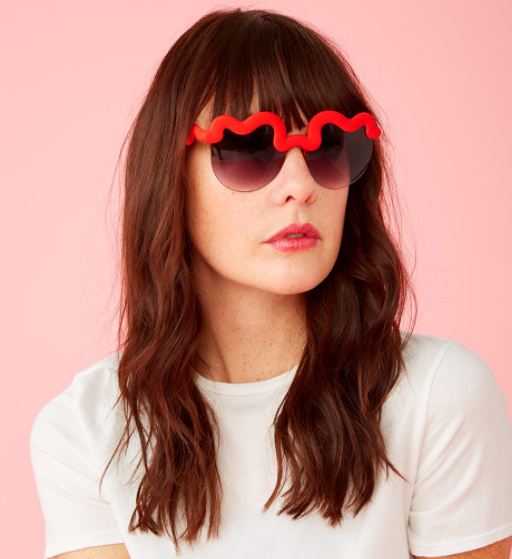 Whether you're celebrating at the beach, poolside, or in the backyard, you're going to want a pair of rad sunglasses to protect your peepers from that hot July sun. These red squiggle sunnies from ban.do are really fun and unique — plus the red color will match your patriotism perfectly.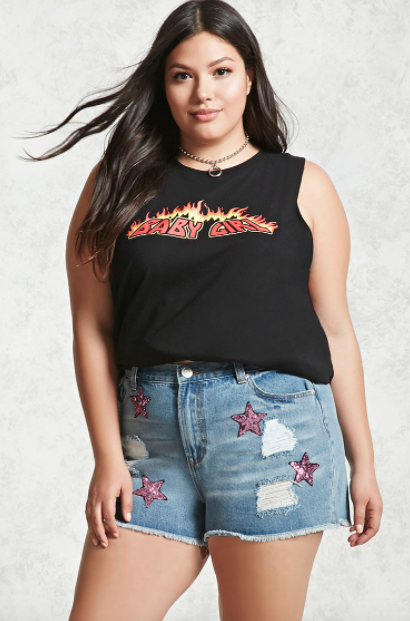 Don't let the sparklers have all the fun at your 4th of July shindig! Do your own sparking in these Forever 21 sequined star denim shorts. They're perfectly distressed, flatteringly high-waisted, and currently on sale.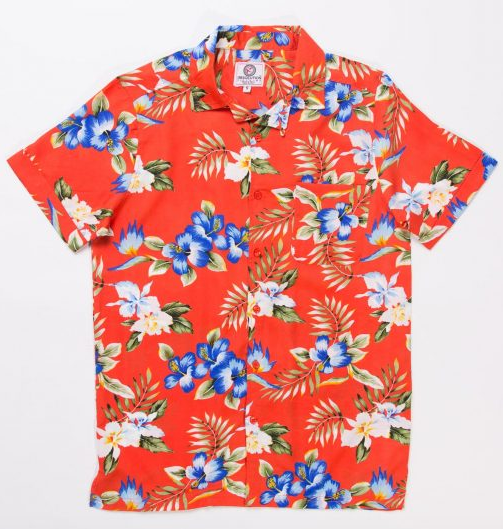 Give your dad a run for his money in this classic red floral print Hawaiian shirt from Ragstock. Wear it as a bathing suit cover up, or tie the hem in a knot around your waist to keep things fun yet flattering. Dad in his go-to 1995 Hawaiian button-down better watch his back!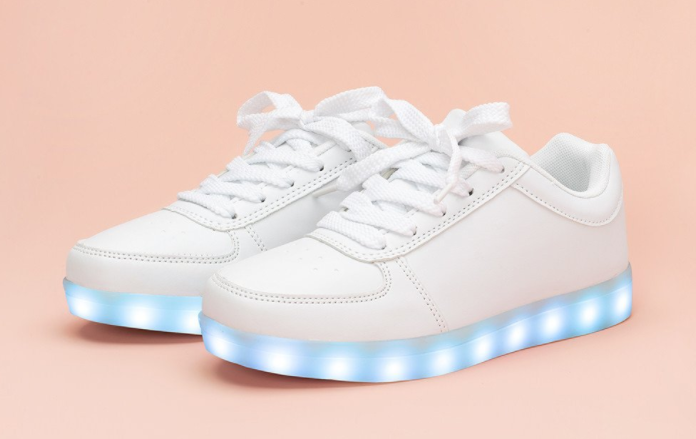 When the sun goes down and the fireworks start booming, make sure your friends know where you are in these white light up sneakers from ban.do. When fully charged, these sneaks can flash rainbow signals through the dark to let partygoers know where you are at all times.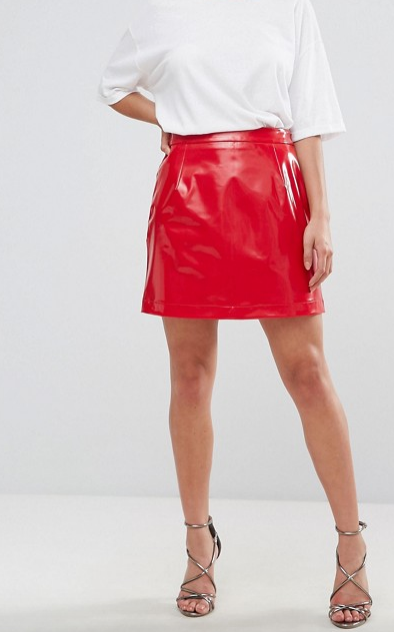 Take a step away from the usual cotton or linen pieces that make up your summer wardrobe, and try out this red vinyl mini skirt from ASOS instead. It's certainly an attention-drawer and will reflect the evening's firework show beautifully!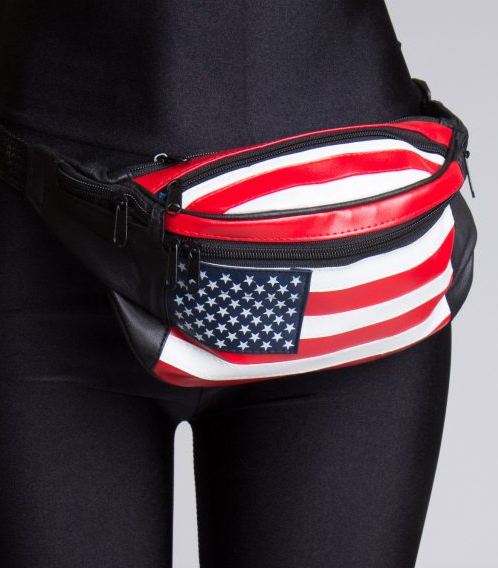 You're going to want to keep your hands free for eating, drinking, and firework launching. Keep all your goodies safe and sound in this leather Ragstock American flag fanny pack. It's patriotic, very kitschy, and super convenient. Trust us.
Keep your red, white, and blue theme understated with this nautical-styled tee from ban.do. It's casual, comfy, and it's relaxed fit will perfectly disguise the five hotdogs and two helpings of potato salad you ate earlier.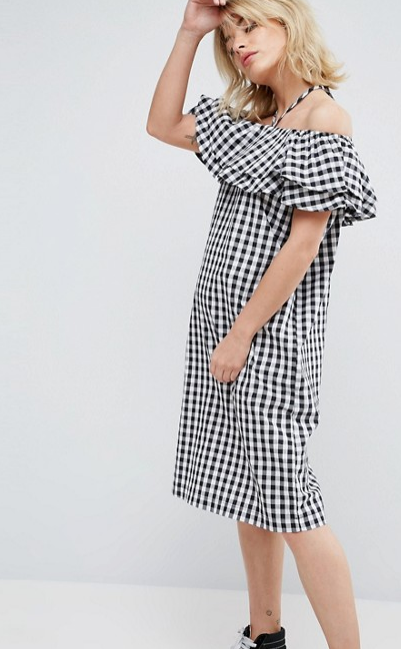 Gingham is a quintessential summer fabric and perfect for any daytime event — and any 4th of July party. Pair this ASOS gingham dress with a pair of red sneakers or patriotic accessories, and you're ready to celebrate America's independence!
If there's a chill in the air or (heaven forbid!) rain, you're going to want a jacket to guard you from the weather. This true-blue ruffled denim jacket from H&M is a festive choice for July 4th. What can we say? We just love ruffles!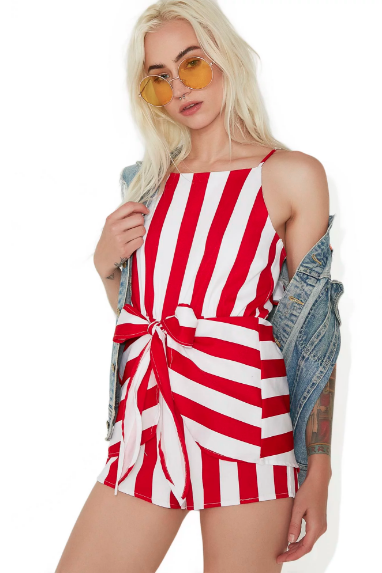 Keep it cutesy with this Dolls Kill red and white striped romper. The petaled front ties at the waist and in the back for a vintage bathing suit vibe. And as fashion rule #543 states, everyone looks great in vertical stripes!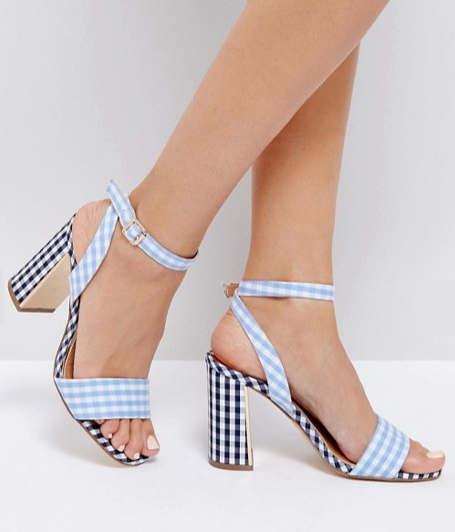 Whether you're headed to a more formal event or you're just a gal who likes her heels, this pair of River Island mixed blue gingham heeled sandals might just suit your fancy. It's like Dorothy from The Wizard of Oz grew up and traded in her ruby slippers for something more casual.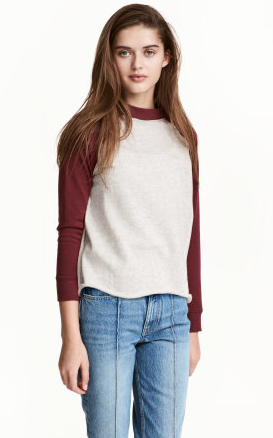 July nights might get a little chilly in your area, so when the sun sets, your outfit shouldn't suffer just because you need to keep warm! Throw on this H&M baseball-style tee because what's more American than baseball? Amiright?