This 4-year-old boy and a baby horse are best friends, and all is right with the world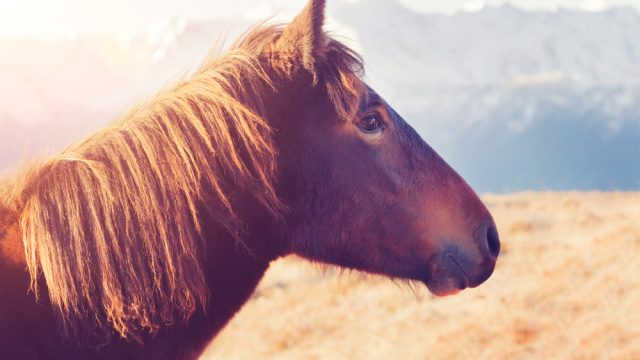 If you're feeling down about the world, we have a perfect pick-me-up for you. Please just watch this 4-year-old boy play with a horse, who is his best friend. According to Storyful, the horse was born last year and little Thordur immediately fell in love with the tiny horse. Now they just run around and play together and it's quite possible the cutest thing you'll see all day, or even week. Look at them go — both the little boy and the horse seem to be having the time of their lives running around the stable. This isn't the first time a boy and his horse have become besties. Although there isn't a lot of details about Thordur and his horses' friendship, there are tons of videos out there about the bond between other toddlers and baby horses.
You might even remember the viral pictures from last year of a 7-year-old boy who was best friends with a stallion and two oversized dogs. You can Google cute kids and cute horses playing all day long, and you know what? We won't judge you if you do.
How can you not love this kid and his baby horse?
https://www.youtube.com/watch?v=tEe-j1aYmqw?feature=oembed
We grow up hearing that dogs are a man's best friend, but horses have some special powers when it comes to hanging out with humans.
Right now, equestrian therapy — horse therapy — is all the rage. This is when people actually go to farms and "talk" to special horses. Apparently, steed are great listeners. It's not just for privileged adults, either. A lot of child therapists seem to think that horses can help troubled kids. Kathy Krupa, who owns a horse therapy program outside of New York City told The New York Times, "A horse couldn't care less if someone has been in jail or has a learning disability. They only judge you by how you are at the moment. You're even allowed to be afraid around a horse as long as you admit that you're afraid. I've seen a horse walk right up to a terrified kid and put their heads in their chests."
Who knows if it actually works. Right now, watching little Thordur run around with his baby horse is therapy enough for us.