4 ways to incorporate coconut oil into your beauty routine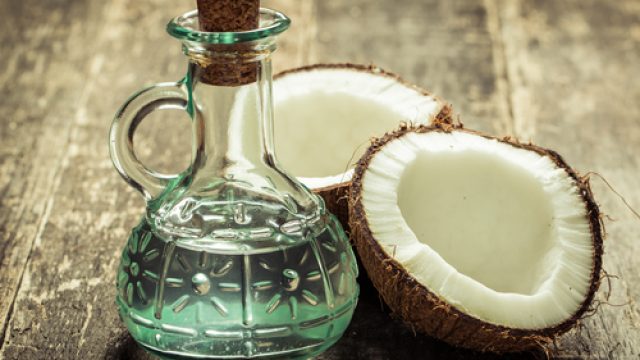 We've all heard about the amazing properties of coconut oil.  It's the superfood du jour in your kitchen cabinet, not to mention it's a beauty regime game changer. Coconut oil can be used to help your skin, hair, and teeth — but it's particularly magical when used on the face. It's affordable, accessible and easily incorporated into your daily routine. Check, check, check.
If you've ever wondered if you can use coconut oil on your face, the answer is YES…but with a note of caution! We've gone and rounded up the best ways to use coconut oil on your face to upgrade your DIY beauty game. Plus, we consulted with a top dermatologist to make sure you know the perks and pitfalls of this tropical oil.
1Coconut oil is a makeup remover
Coconut oil is a natural ingredient free from all of the yucky synthetic chemicals that are often packed into makeup removers. This super slick substance gently glides across the face, and can remove the toughest eye makeup while being kind to the tender skin around those baby blues.
2Coconut oil is a moisturizer
It is officially winter and time to be sure the delicate skin on your face is ready for the season. Coconut oil's fatty acids can help the skin lock in moisture, leaving your skin silky smooth. Plus, a little goes a long way with this stuff.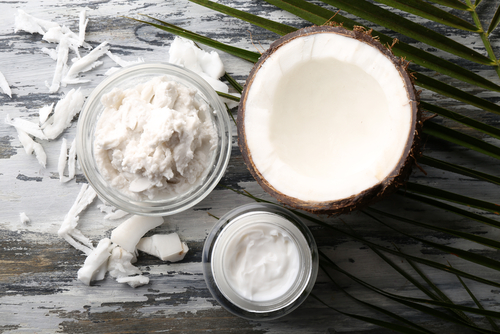 3Coconut oil is a lip balm
Who wants to pucker up with chapped and cracked lips? Coconut oil is anti-inflammatory and anti-fungal, so coconut oil is like a pharmacy for your lips, y'all.
4Coconut oil is a cheekbone highlighter
Yep, who needs fancy makeup to add a little highlight? Sweep a trace amount of coconut oil across your cheekbone and on top of your makeup. It will add a gentle glow. No wonder so many natural beauty brands use coconut oil as a base ingredient!
Everyone's skin is different, so coconut oil – like any product – should be used with caution before you know how your skins reacts. We consulted with board-certified dermatologist, Megan Cherry, MD, FAAD of Village Dermatology in Mountain Brook, AL about using coconut oil on the face. According to Dr. Cherry,
"Coconut oil is a good moisturizer with anti-inflammatory properties and can be helpful in conditions such as eczema."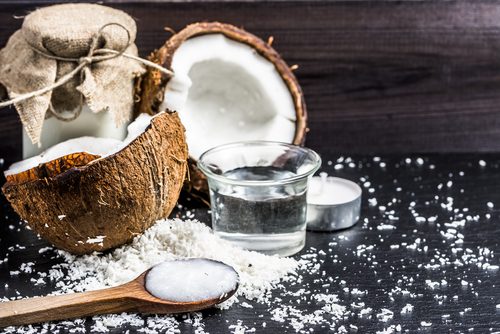 She warns, "However, it is comedogenic so I do not recommend it for use on the face unless someone is extremely dry and not at all prone to acne." FYI, comedogenic substances tend to clog pores and cause blackheads. Dr. Cherry says, "A child with eczema on the face or a woman on an estrogen blocker after breast cancer with extreme dryness may benefit from use, but even in these patients in may induce acne."
Thanks for the warning, Dr. Cherry.  Armed with information and a little jar of magic coconut oil, we can all be naturally beautiful!