5 Gucci-Inspired Items You Can Get on the Cheap
These Label-like fashion products won't bust your budget.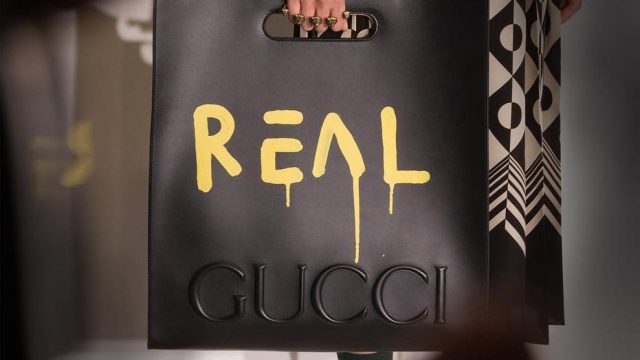 While style trends may come and go, a 100-year old design house with a signature print that screams status is certainly here to stay. We're talking about none other than Gucci and its Italian-flag inspired motif and signature interlocking G's. You can find the coveted prints on bags, sneakers and even smart watch bands, but it comes with a price — usually in the hundreds and even creeping up into the thousands.
RELATED: 30 Best Zodiac Tattoo Ideas
Besides shopping for gently-used Gucci clothes, shoes and accessories on sites like The Real Real (on average, you'll get good condition items for a couple hundred dollars less than retail) or new at a discount on Rue La La, the price point still remains out of range for some. But luckily, you can find plenty of lookalike items on the cheap that go beyond just straight up fakes and designer dupes. From clever cardigans to interchangeable purse straps, there's enough to fill a hundred Pinterest boards, along with any fashion lover's closet.
To shop for Gucci inspired duds, you'll want to look for anything that's got the brand's signature 3-stripe pattern of a red stripe, sandwiched between two green ones. A decorative bee or horseshoe clasp, further elevates the Gucci vibe. Here are five Gucci inspired items you can add to your cart right now.
Blinged-Out Phone Case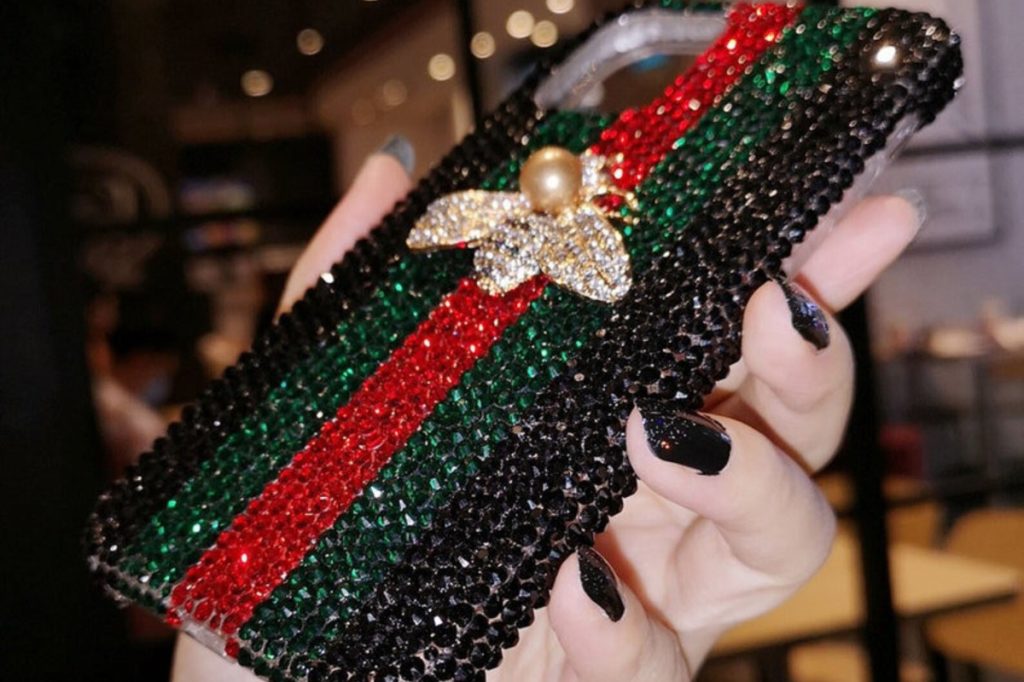 Want an accessory that really stands out? Check out this super cool blinged out phone case adorned with red and green rhinestones and Gucci's signature bee.
Price: $35, Etsy.com 
Nylon Purse Strap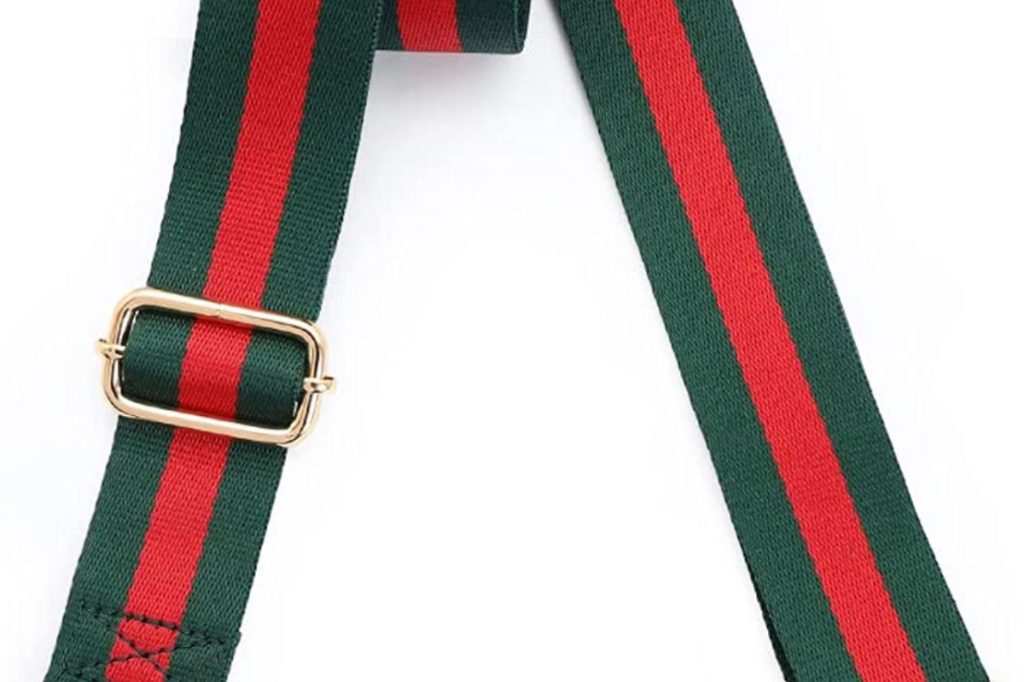 Take any old purse, camera bag or messenger bag and Gucci-fy it by switching out its strap, with this one. At under $10 on Amazon, this is a no-brainer. It's adjustable and the perfect width for a variety of tote-able accessories.
Price: $6, Amazon.com
Boohoo Plus-Size Cardigan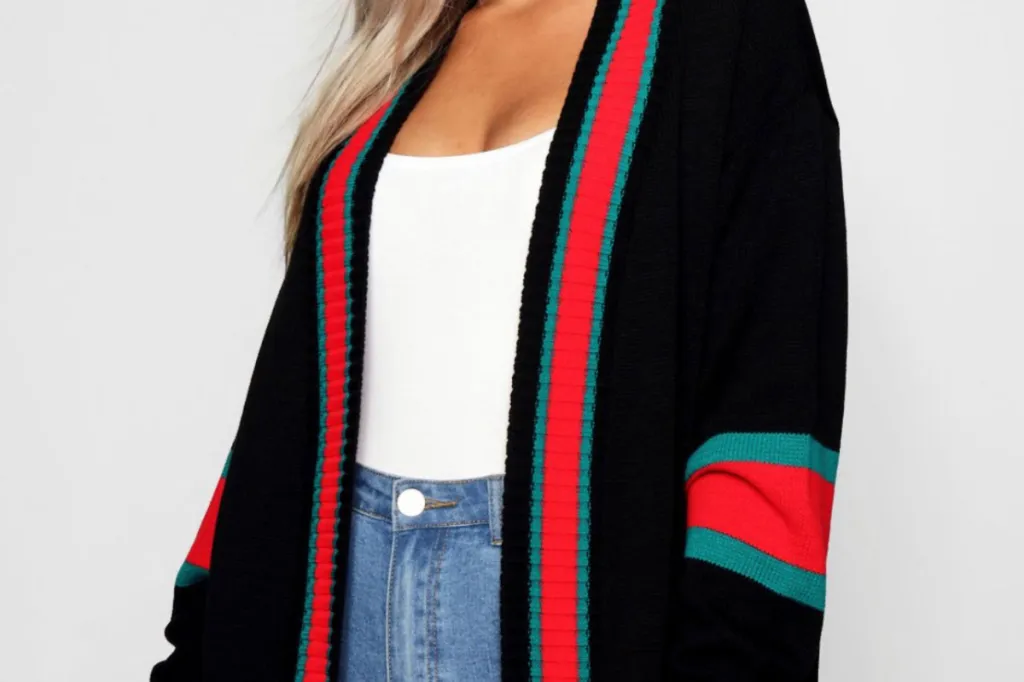 The perfect fall staple, this long cardi cleverly calls out to label-lovers with its striped trim and cuffs. Toss it on over a pair of mom jeans or even sweats for a more cas' look, complete with your Gucci kicks of course.
Price: $18, us.boohoo.com 
Designer Inspired Sport Watch Band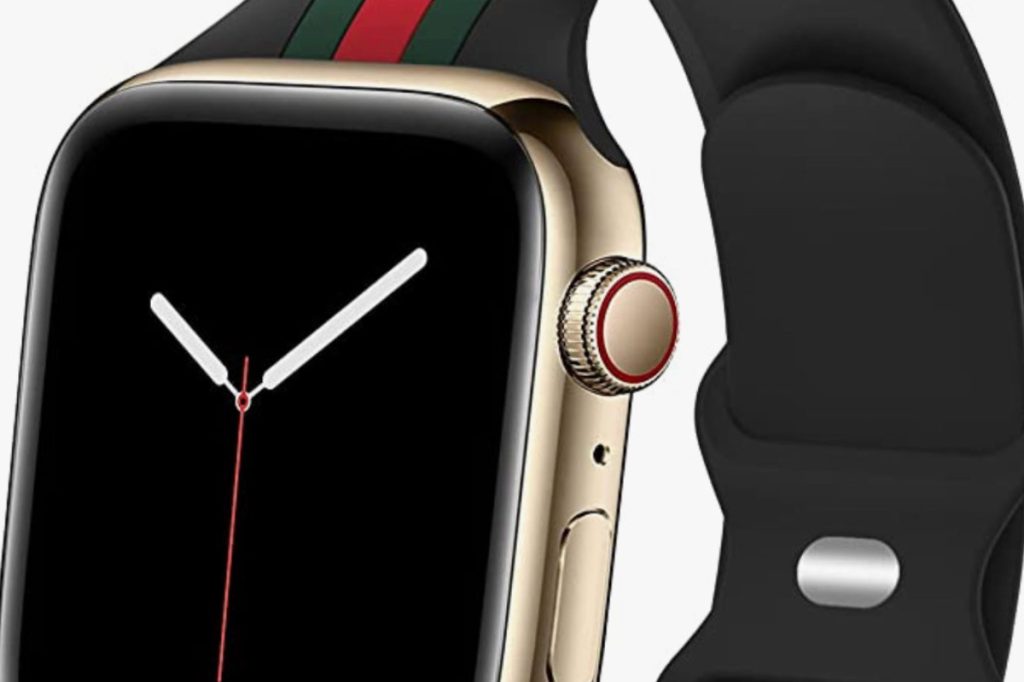 Wear your love for this label on your sleeve – literally. You can add this unisex sweatproof silicone smart watch band to your cart for just $7. It comes in multiple sizes based on your watch size and is adjustable too.
Price: $6.79, Amazon.com
Chain Strap Bag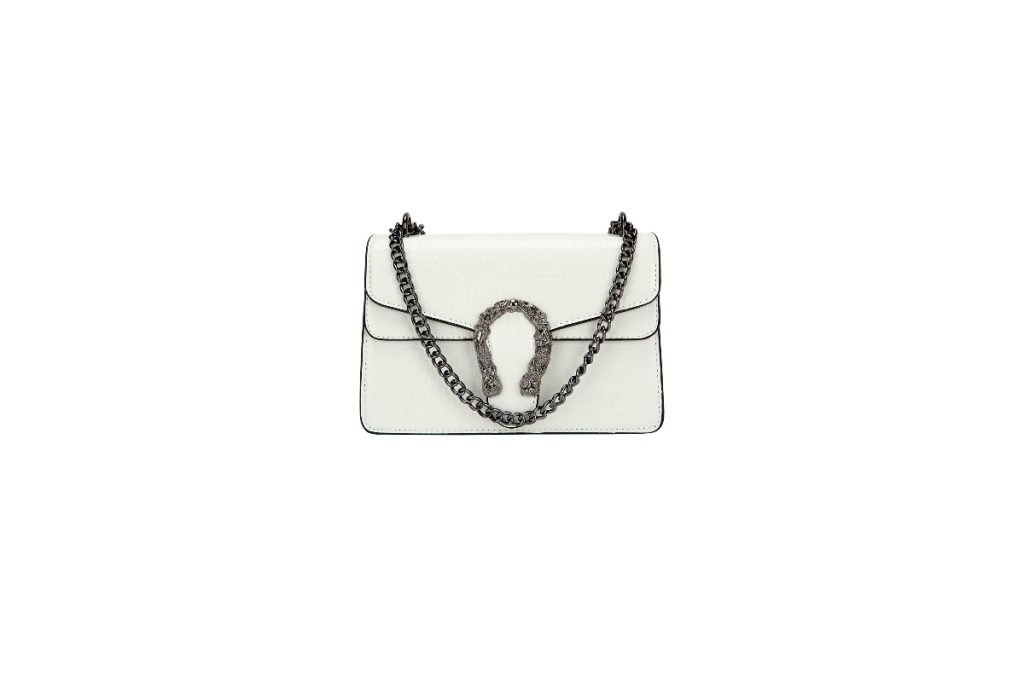 Can't have a Gucci story without a handbag and fashion Influencers are coveting this trendy square chain strap crossbody for its striking resemblance to the real deal (without coming off as a counterfeit). This snake-print satchel is made from faux leather with a magnetic horseshoe buckle. Super chic and affordable at under $25!
Price: $24, Amazon.com
Final Fashion Note
You may want to give yourself or a loved one the "real deal," but it's out of your budget. You can pick up a Gucci perfume or cologne for under $100, or a pair of sunglasses for under $200. Just something to keep in mind while you're channeling GaGa in House of Gucci.
Jené Luciani Sena is an accredited journalist and internationally-renowned bestselling author, regularly seen on national TV outlets such as Access Daily, Today and Dr Oz. Touted as one of Woman's World Magazine's "Ultimate Experts," she's a TEDTalk speaker and a busy Mom of 4.
Read more