The first full-length Lion King trailer is here, and everyone on Twitter is making the exact same comment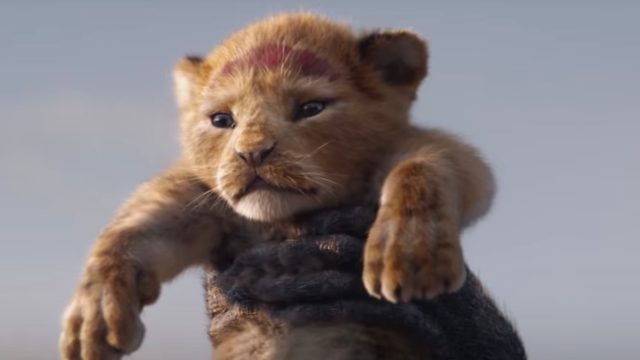 Disney fans, rejoice! The studio officially released the first full-length trailer for its The Lion King remake on April 10th, and the film genuinely looks epic. (For those who aren't aware, Disney is remaking the 1994 animated classic in hyper-realistic 3-D—set to come out in 2019 and voiced by the likes of Donald Glover, Billy Eichner, and Beyoncé).
The trailer reveals shots of Pride Rock, a ton of baby Simba, and yes—ample Scar (who looks extremely sinister, fyi). Check out the trailer below:
And while Twitter is obsessed, many users are making the exact same comment. As in we don't want to see Mufasa die in 3-D.
false
false
We get it. We, too, are dreading that moment. But we can get through this together, guys (and we'll bring extra tissues).