35 eyeshadow palette gifts for the eye makeup queen on your holiday list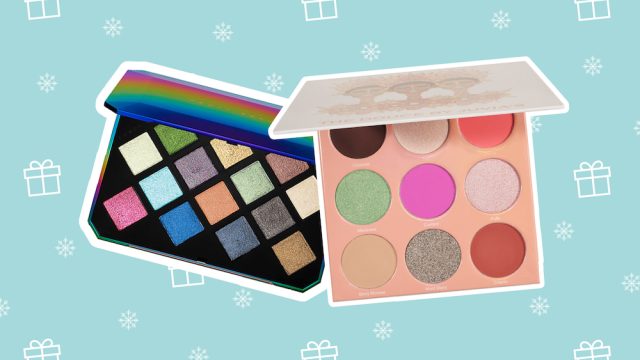 We all have that one friend or family member who can easily skip the contour and lipstick, but when it comes to eye makeup, they can't leave the house without a cut crease or cat-eye.
If that last sentence speaks to your heart or perfectly describes someone on your holiday shopping list (as it does to me, a self-proclaimed eye makeup aficionado), then this eyeshadow palette gift guide is for you.
Look, your eyeshadow-obsessed friend can never have too many palettes, it's just a fact. Even if their makeup drawers are overflowing with them, there's always room for one more. While eyeshadow palettes are a bit more pricey than other makeup products, just know that it lasts for years and it can be used in other ways. Certain shadows can be used to contour and color correct — those green and orange shadows aren't just meant for "bold" makeup looks.
Maybe they've been ~eyeing~ Too Faced's opulent Chocolate Gold palette or Kat Von D Beauty's Mini Metal palette that doubles as a highlight. Either way, there's something here for everyone. Best of all? These eyeshadow palettes are all products I either own (and love) or have on my personal wish list. Because as an eyeshadow palette hoarder, I pride myself on finding and using the best palettes out there. You're in good hands.
Without further adieu, here are 35 eyeshadow palettes to shop for the person on your holiday list who happens to be the eye makeup qween.
https://www.instagram.com/p/BcQ99rfHOcZ
For the person on your list who loves being nice ~and~ naughty.
Too Faced has mastered the art of combining chocolate, opulence, and makeup. This decadent palette is proof.
Whoever you give this to, just know they'll sparkle like Christmas wrapping paper — in the best way.
This palette is filled with rich and warm shadows that are perfect for this time of year (with a hot cocoa and roasted marshmallows in hand).
This is for the YouTube-obsessed person on your list. Not only will they have fun playing with this palette, but there are so many great makeup videos. Get ready to be inspired.
This is for all of the metallic lovers out there, who need that extra bit of oomph.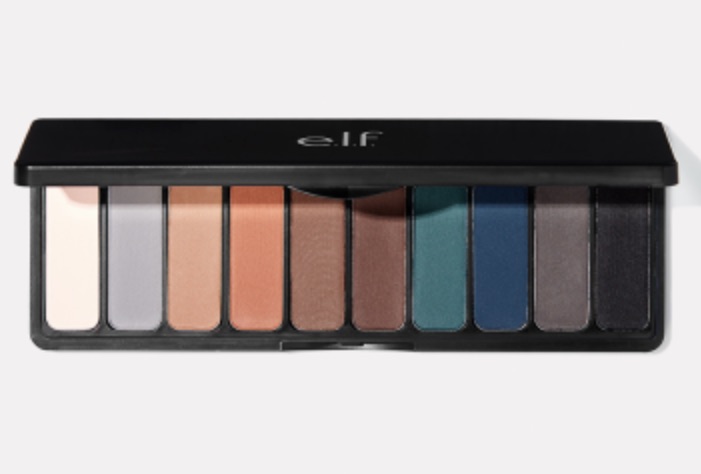 But if your family member is all about the matte shadows, then this affordable palette is just what they'll want/need.
https://www.instagram.com/p/BbFjxkIFTc3
While this palette is definitely pricey, your S.O. or family member will adore you forever for getting them this cult-favorite palette.
https://www.instagram.com/p/Bb-1pz1nWXp
Full of vibrant colors like lime green, fuchsia, and ocean blue, this palette will inspire so many unique makeup looks.
For the RiRi-obsessed friends on your list who need to ~shine bright like a diamond~.
From sultry purples to deep sea blues, you'll never get bored with this palette.
While this palette isn't new, it's definitely a makeup staple. Plus, who doesn't want to wake up and smell chocolate in the morning before getting ready?
https://www.instagram.com/p/BNIBil_h401
While this is technically a highlighter palette, it doubles as an eyeshadow, meaning you can create the most bewitching eye lewks. The Emerald and Amethyst shades are hypnotizing.
Create smoky eyes for days.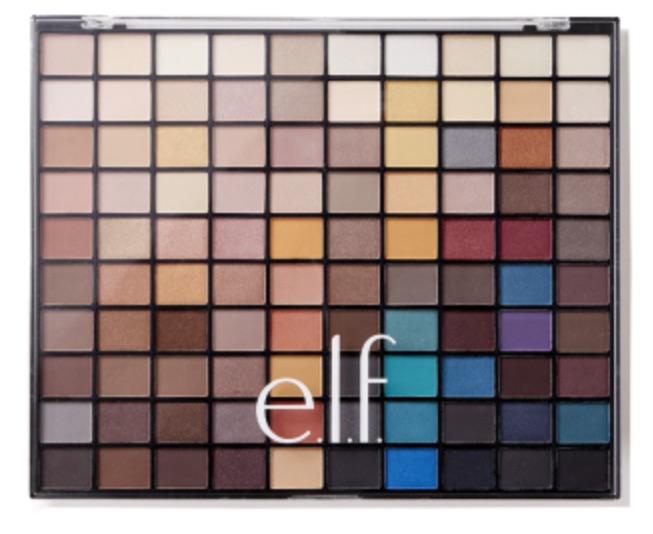 With 100 shadows to choose from, there's bound to be a color for every occasion and season.
Huda Beauty followers will love this versatile palette. From creamy mattes to dazzling glitters, it has everything they need to go from day-to-night.
This palette looks like a winter wonderland.
This best-selling palette from Drew Barrymore's line is sure to make any fan of hers happy.
This beloved palette in the YouTube and beauty community is a must-have for makeup lovers.
https://www.instagram.com/p/BbpxC0CHIev
This is perfect for the Sagittarius on your shopping list or that one friend who doesn't go a day without reading their horoscope.
https://www.instagram.com/p/BbrthjaBaS6
For that one friend who has to glow like J.Lo.
Give the gift of both an eye and face palette. Who doesn't want a palette where the shadow is shaped like a star?
A palette that smells like ice cream and looks deliciously sweet? You just might need to get this for yourself too.
Juvia's Place palettes sell out in minutes, so if you snag any of its electrifying palettes, just know you're going to be a makeup superhero.
The perfect little palette for on-the-go touch-ups.
For that one friend who wears only bold colors.
This limited-edition palette not only comes in cute millennial pink packaging but there's a shade for every mood.
If you can't afford the $129 Natasha Denona palette (I don't blame you), this is a great dupe for it. Your friend will never know.
Kitten lovers on your list will need this palette, like right meow.
For the eyeshadow aficionado on your list who is anything but basic.
https://www.instagram.com/p/BYoBqUJnQ3w
This is the holy grail of eyeshadow palettes and if that special someone is missing it from their beauty kit, then they need it ASAP.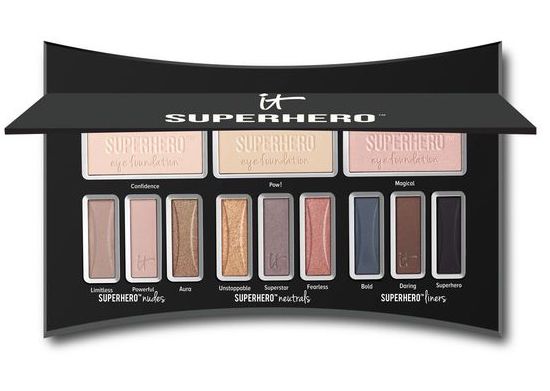 This palette features superhero-inspired shades, so your comic book friend can channel everyone from Wonder Woman to Captain Marvel.
The eyeshadow palette that started it all.
For the glam and chic person on your list.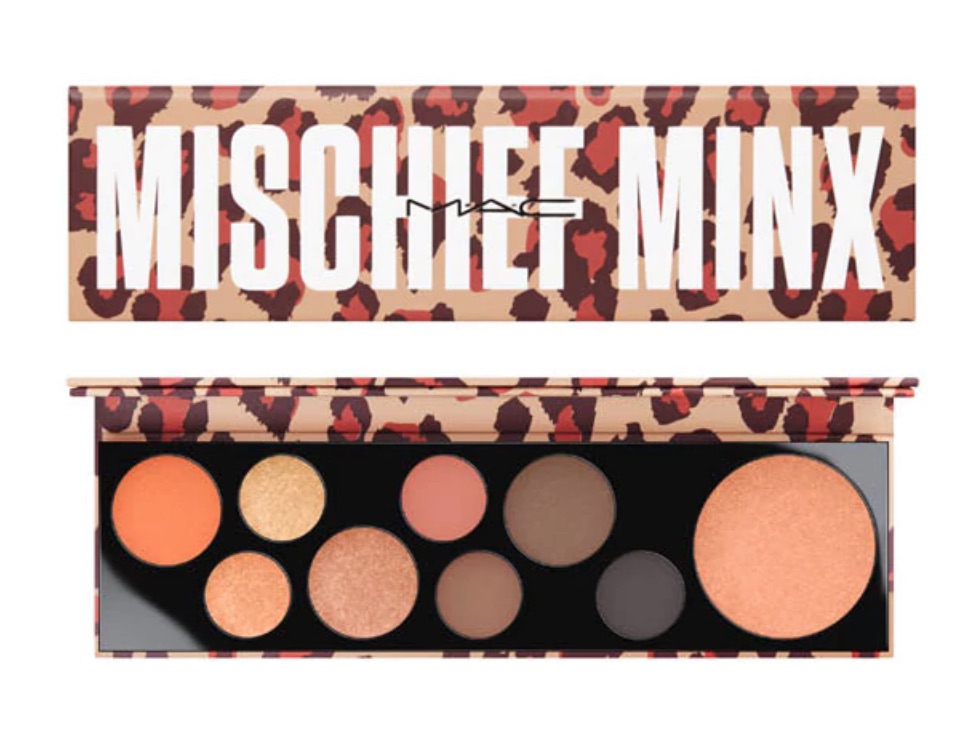 Humor your friend with this cheeky palette.