Listen up, fives, NBC wants a "30 Rock" revival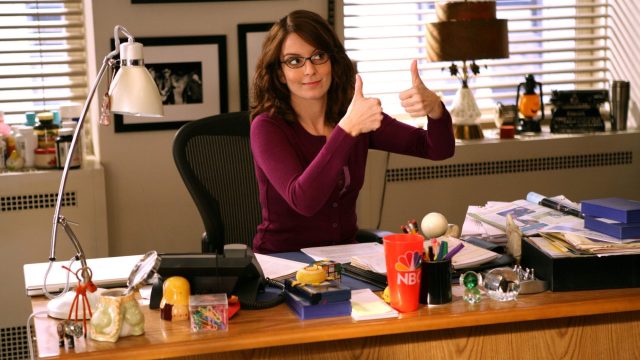 Sound the NBC alarm, because we might get more 30 Rock in the future. You heard that right. NBC is open to reviving its Emmy-winning comedy 30 Rock, which stars the most relatable character ever, Liz Lemon (Tina Fey), as she runs a fictional SNL-type variety show.
We want to go to there!
Where? Wherever it is in the future that gives us more 30 Rock (and other faves).
During NBC's recent Television Critics Association session, NBC Entertainment Chairman Bob Greenblatt seemed to have a wish list of shows he'd like to bring back from the heyday of the network. And guess, what? They're all amazing.
Apparently, Greenblatt has chatted with Fey about bringing back her beloved comedy, which is best case scenario. Here's what he told Deadline:
"I'd say to Tina 'Hey, you think some more 30 Rock makes any sense?' She'd say, 'I don't know maybe.'"
Hey, that's not a no.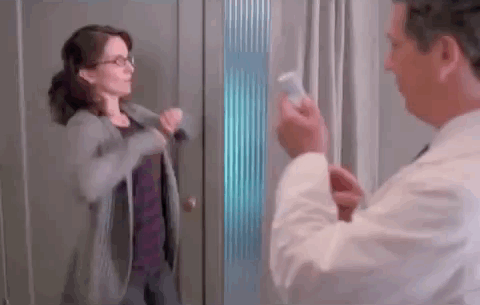 He's also chatted with the creators of The Office, The West Wing, and ER about potentially bringing those shows back. Considering Will & Grace is coming back with more episodes, it's not unthinkable that one of these other shows could come back, too.
And it seems like Greenblatt is totally on board for this:
"If Tina called and said 'I'd do 30 Rock,' I'd do it in a heartbeat, even for a limited run. The same about The Office.
Tina, please call right away. We need more 30 Rock and TGS and Liz Lemon in our lives. To quote Kenneth the Page: "I just love television so much."