Listen to these 25 endangered languages before they disappear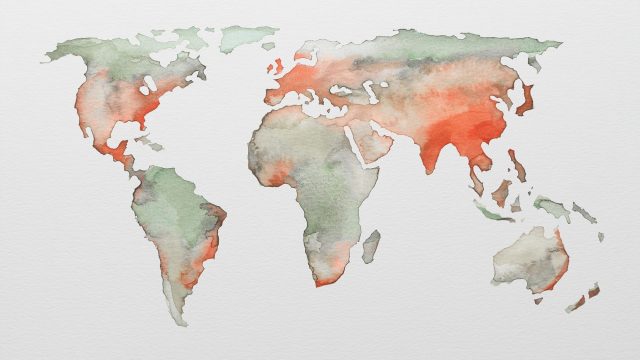 You're more than likely aware that there are plenty of endangered animals and species out there on this planet — in fact, the world just got the sad news that the last male Northern white rhino, Sudan, died this week.  But you probably don't think about the fact that certain languages are endangered as well, and once they die out, they will most likely never be heard again. These foreign languages are actually really interesting and thanks to the magic of the internet, you can now listen to 25 endangered languages before they disappear forever.
There are, overall, about 2,500 languages that are in danger of becoming extinct. Some of them are only spoken by about 30 people, meaning that once this group is gone, the language will be too. The website Endangered Languages is on a mission to highlight these languages to allow others to hear how they sound. Without this guide, the majority of us would never hear these languages. Isn't the internet amazing sometimes?
Endangered Languages found native speakers of 25 of the endangered languages, and asked them to record a sentence spoken in their language.
Each person said the same thing: "A different language is a different vision of life."
Check out this list of 25 endangered languages, and remember: these only represent a fraction of languages that are in danger of going extinct. If you want to hear all of them, check out the Endangered Languages website.
Aymara: Bolivia, Chile, Peru
Balti: India, Pakistan
Basque: Spain, France
Belarusian: Belarus, Latvia, Lithuania, Poland, Russia, Ukraine
Breton: France
Choctaw: USA
Cornish: England
Guaraní: Paraguay, Argentina, Brazil
Irish: Ireland
Kalmyk: Russia
Limburgian: Netherlands, Germany
Lombard: Italy, Switzerland
Nafusi: Libya
Nawat: El Salvador
North Frisian: Germany
North Sami: Finland, Norway, Sweden, Russia
Ojibwe: USA
Ossete: Georgia, Russia
Quechua: Bolivia
Venetan: Italy, Croatia, Slovenia, Brazil, Mexico
Walloon: Belgium, France, Luxembourg
Welsh: Wales
West Frisian: Netherlands
Wichi: Argentina, Bolivia
Wiradjuri: Australia
It's sad to think that these languages might one day mean nothing to people. As the website says, "When we lose a language, we don't just lose words; we lose a whole perspective." Listening to these, even if it takes a few hours, is definitely worth your time.