21 rad gifts to let your fave riot grrrl know she is the queen of your world
A few tenets of the electric and empowering riot grrrl movement: Girl love, revolution, sisterhood, activism, and a do-it-yourself approach to life. Now that the holidays are near, we'd like to help you celebrate your soulsister's riot grrrl spirit — especially after this monstrosity called 2016.
If you're not familiar with the magical creations of the subculture, Riot Grrrl is the feminist punk rock movement of the early '90s, pioneered by legendary girl bands like Bikini Kill, Sleater-Kinney, and Bratmobile. It is based around the philosophy that in order to smash injustice in all of its forms, women must come together, support each other, get loud, and create their own culture outside of the patriarchy.
To be real, a riot grrrl gift guide is a little funny considering that, in 1991's Riot Grrrl Manifesto, a 22-year-old Kathleen Hanna wrote, "We hate capitalism in all its forms" — but that's why these gifts are a collection of works produced by independent women artists, women-owned small businesses, and women writers. And for a few of these gifts, some or all of the proceeds will go to important organizations like Planned Parenthood. Your gift could even be a donation to your friend's favorite organization in her name.
This holiday season, let a rebel girl know you wanna be her best friend.
https://www.youtube.com/watch?v=OYZmbYiAung?feature=oembed
1Girls to the Front: The True Story of the Riot Grrrl Revolution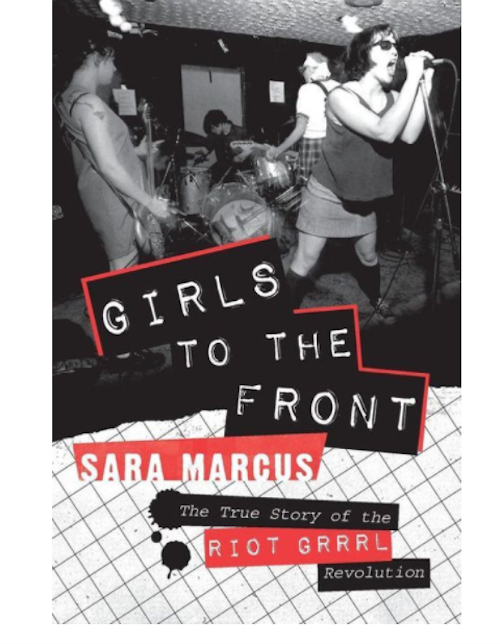 Buy this book, a historical recording of the Riot Grrrl movement, for $12.36 here.
2The Riot Grrl Collection
Buy this book, an archive of the DIY zines, posters, and prints that defined Riot Grrrl, here — ranging from $14.99 to $34.95, depending on whether you purchase an e-book or hardcover.
3Otherwild "The Future Is Female" Tee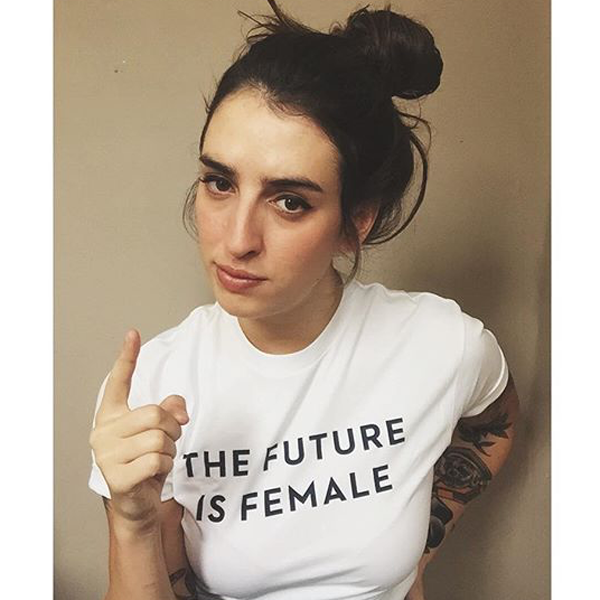 Buy this shirt here for $30, and 25% of the proceeds go to Planned Parenthood. (And while you're at it, read about the shirt's badass history here.)
4Ginger Haus' "We Who Choose To Stay And Fight" Tote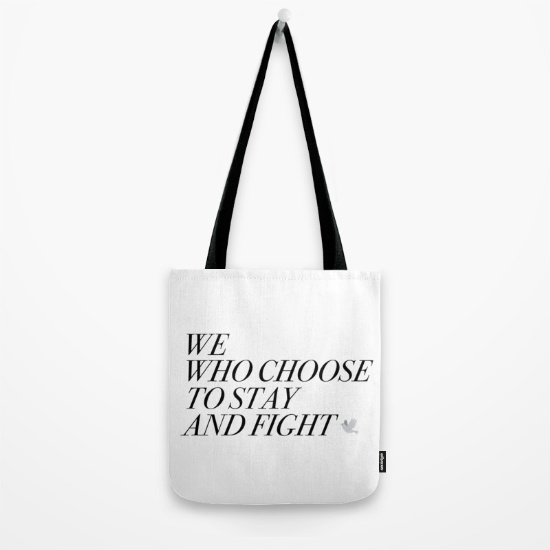 Buy this tote here for $16.20, and all proceeds will go to Planned Parenthood. (The tote's design was inspired by Sara Benincasa's post-election day essay.)
5Kathleen Hanna Necklace by KitschBitchJewellery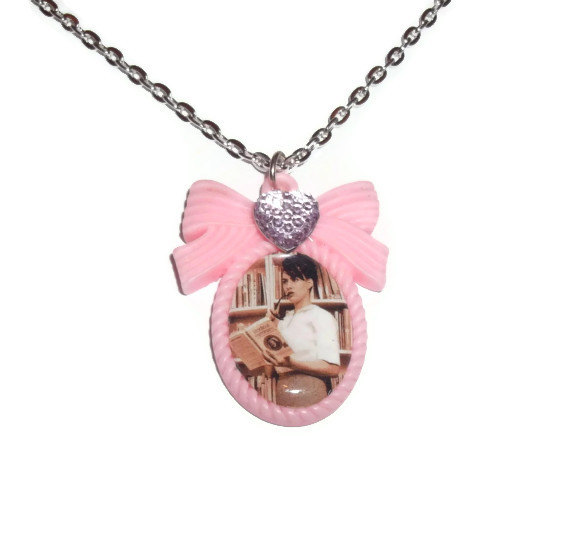 Buy this bejeweled tribute to the Bikini Kill frontwoman here for $11.99.
6Mint Flower Wreath Feminist Kill Joy Necklace by SnarkFactory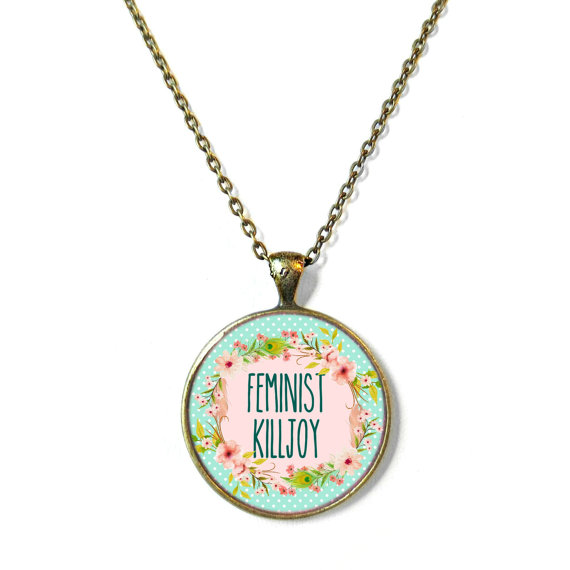 Buy it here for $15.00.
7"Revolution Girl Style Now" Typographic Print by apalelandscape
Buy it here for $12.92.
8Whatever Black Beanie by ExtremeLargeness
Buy it here for $13.90.
9My Body My Rules, Fuck Isms Pin Set by rainbowalternative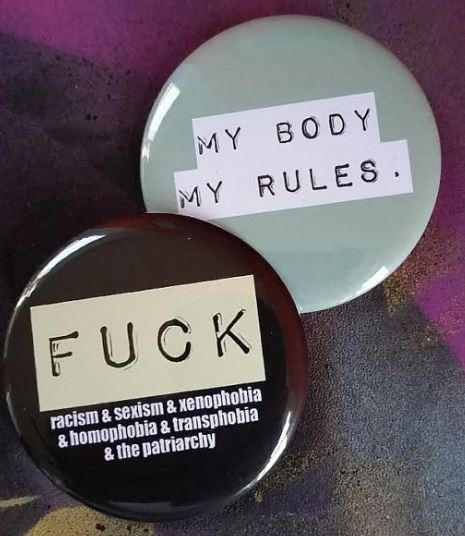 Buy here for $5.52.
10Floral Smash Patriarchy Necklace by SnarkFactory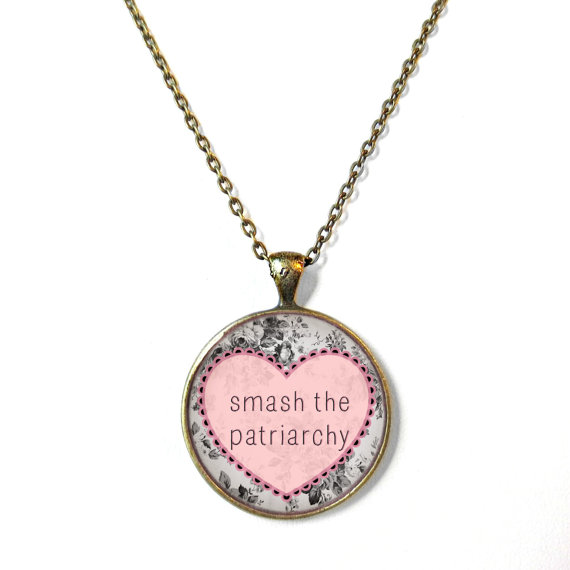 Buy here for $20.69.
11Grrrl Gang Iron-on Embroidered Patch by ModernGirlBlitz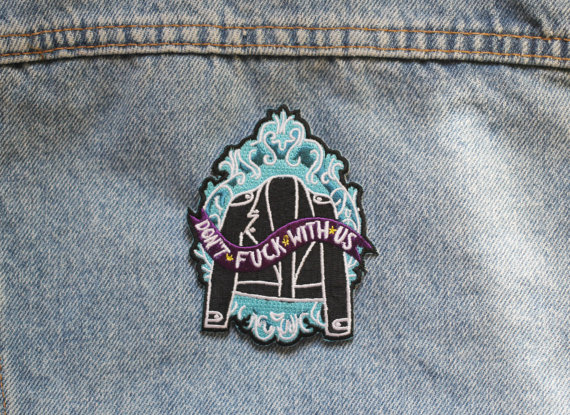 Buy here for $12.41.
12Pin Set by BuenoButtons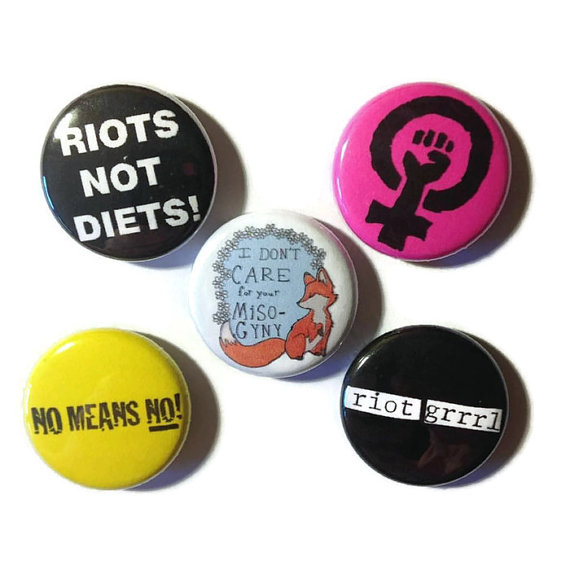 Buy here for $3.45.
13Brass Knuckle Earrings by missfridaymourning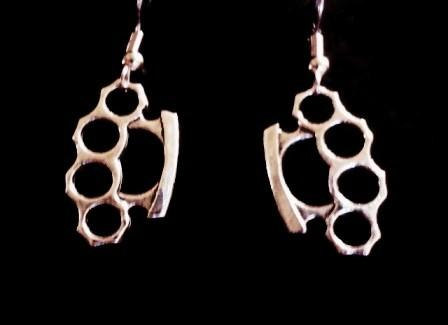 Buy here for $6.90.
14Queen of the Neighborhood Pin by RiotCreeps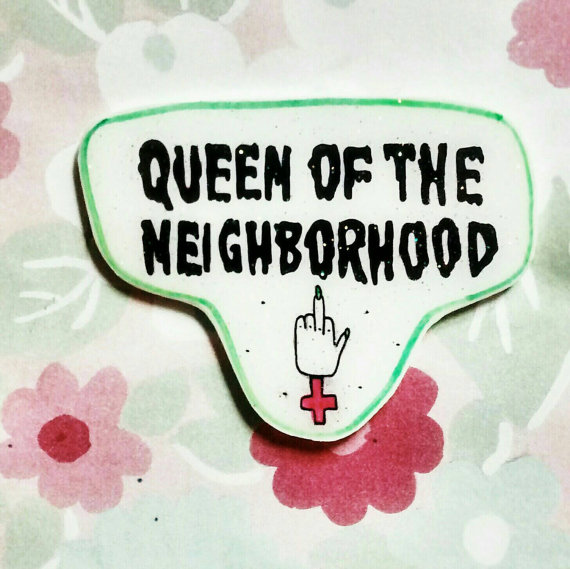 Buy it here for $13.79.
15Lipstick Knife Pin by TallulahLost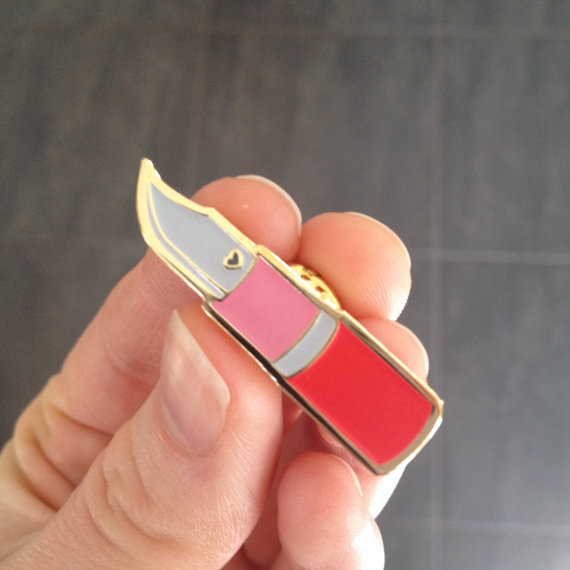 Buy it here for $10.47.
16Not UR Babe Stud Earrings by SnarkFactory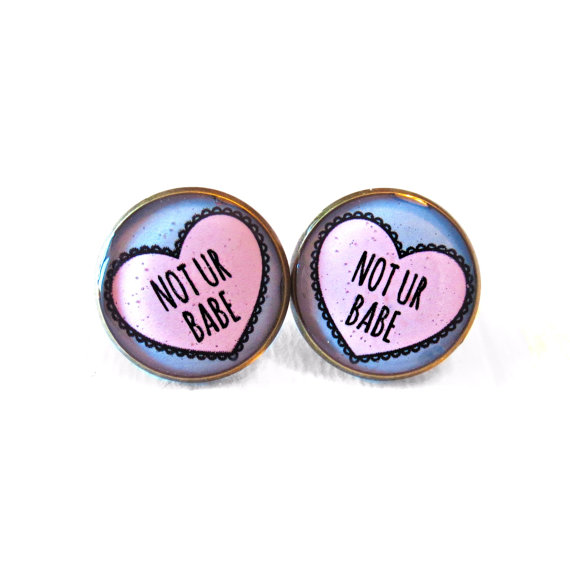 Buy here for $13.79.
17"A Woman's Place is in the Revolution" Tee by FreeRangeMomma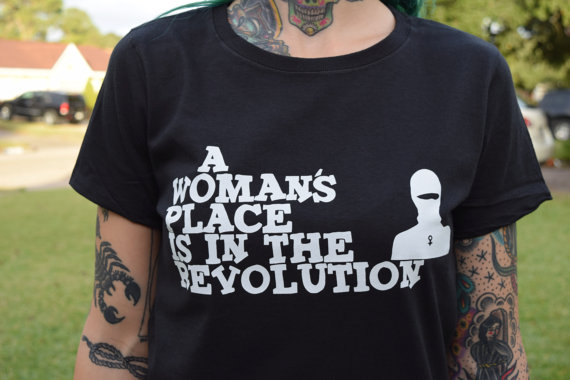 Buy here for $23.43.
18Audre Lorde Quote Necklace by SepolteVive
The pendant reads, "I am deliberate and afraid of nothing." Buy it here for $20.69.
19Kathleen Hanna Pin by GirlFawkesPins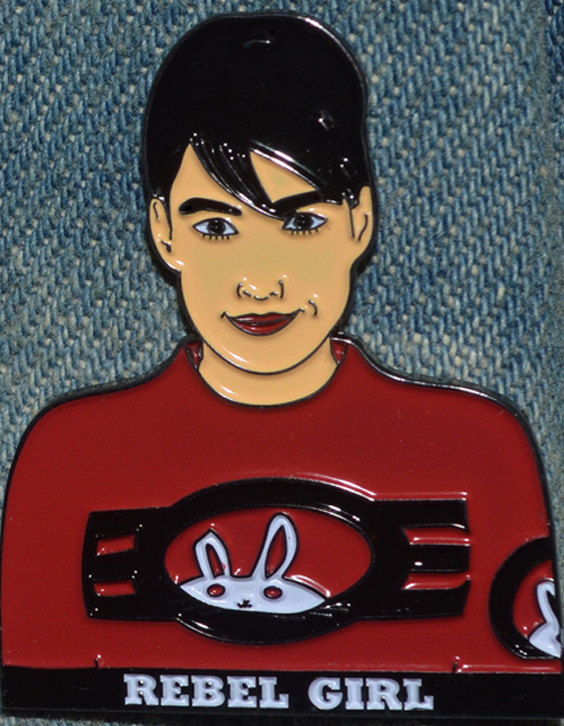 Buy it here for $15.17.
20Support Your Local Girl Gang Pin by GirlFawkesPins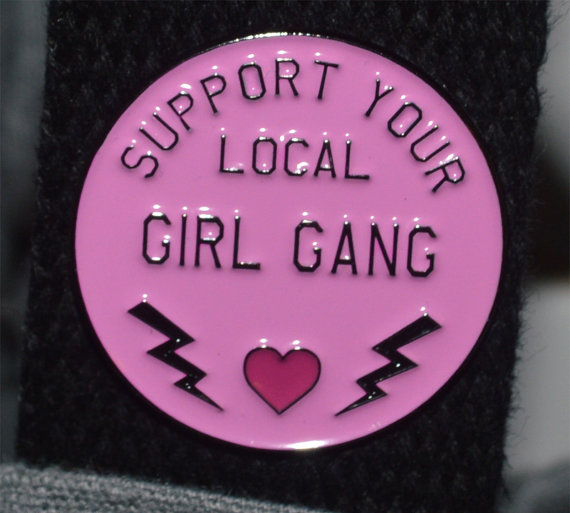 Buy it here for $13.79.
21Make a donation in their name
Something else you can do is take the money that you would have spent on a gift, and donate it to an organization that your friend cares about — and sometimes you can even make the donation in her name so that she'll receive a message in the mail. For example, you can donate to Planned Parenthood here, to the indigenous water protectors at Standing Rock here, to Campaign Zero here — just ask your friend about the organizations she supports (it might be some of these ones)!