Baby Bump Watch: A Look at The Fashion at The 2023 Golden Globes
Forget diamonds, baby bumps were a lady's best friend at this year's awards ceremony.
While we love a roast acceptance speech as much as the next person, fashion is where it's at the 2023 Golden Globe Awards. From Barbiecore to décolletage-favored gowns to diamonds a plenty, Hollywood starlets showed up and showed out Tuesday night at the 80th awards ceremony.
The one accessory everyone can't stop talking about? Baby bumps!
Kaley Cuoco, Claire Danes, Hilary Swank, and Amy Elizabeth Boland were among the many expecting mamas who waltzed down the red carpet in show-stopping (or should we say show-bumpin'?) gowns.
Cuoco, who is expecting her first baby with boyfriend Tom Pelphrey, donned a breathtaking lavender Vera Wang gown, which she accessorized with diamond jewelry.
Showered in orange, The Bear's Abby Elliott showed off her growing belly in an elegant Pamela Roland gown. She complimented the look with a high bun and face framing tendrils. On the other side of the carpet, Swank, along with her two buns in the oven, posed in a low-cut, dark green dress.
One of fashion's biggest moments of the night came from Claire Danes, whose baby bump debut stole the show. The Fleishman Is In Trouble star arrived in a baby pink frock (giving us a hint there, Claire?) adorned with a floral design, rhinestones, and large pink bow. This makes baby number three for Danes and her husband and fellow actor, Hugh Dancy.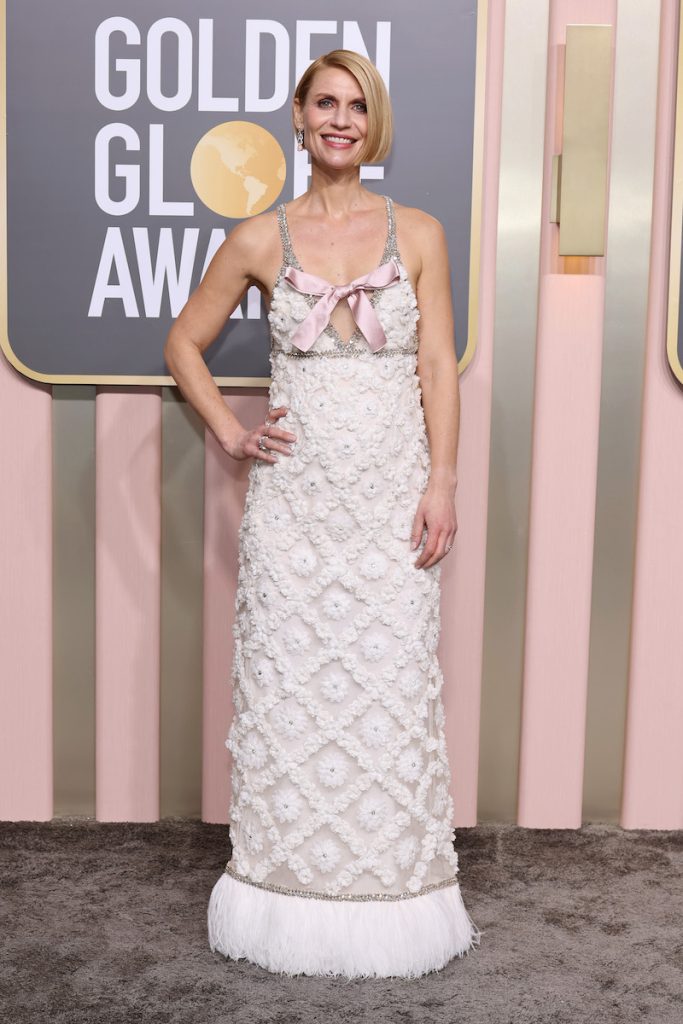 RELATED: 2023 Golden Globe Awards Best Moments: From Snubs to Drunk Speeches
Elsewhere on the red carpet, Quinta Brunson and comedian Ana Gasteyer were seen supporting and lifting each other up — literally.
In a clip obtained by Page Six, the Abbot Elementary creator and Saturday Night Live alum are seen embracing on the red carpet in between interviews. What happened next sent fans into a rollercoaster of laughs and cheers on social media.
Mid-hug, the stars break apart to admire each others' breasts. That's right, Brunson's and Gasteyer's chi chis got their own spotlight on the red carpet.
Gasteyer proceeds to lift her breasts up and in a dramatic response Brunson does the same to her own to which E! correspondent Loni Love cheers nearby, "Yeah, get the girls up!"
It really was a memorable night of bumps, rumps, and lady lumps!
Emily is a NYC-based freelance entertainment and lifestyle writer — though, she'll never pass up the opportunity to talk about women's health and sports (she thrives during the Olympics).
Read more