The 2021 Oscars Will Reportedly Air Live and In-Person
The ceremony has been pushed back to April 2021 to allow filmmakers more time.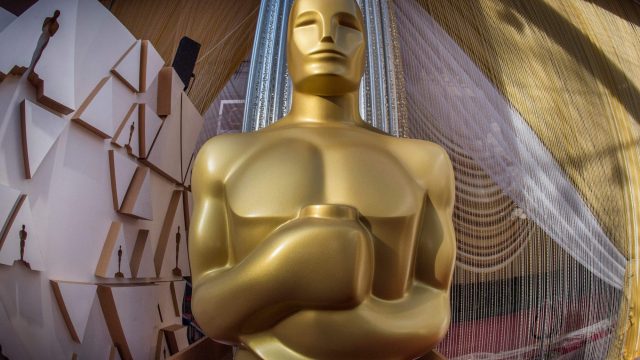 The coronavirus (COVID-19) pandemic has thrown the entire year off course—in fact, many would call 2020 a total wash. However, awards ceremonies have stuck to the old saying "the show must go on," and have been relying on virtual audiences, pre-filmed acceptance speeches, and socially-distanced performances to regain some sense of normalcy (besides the CMAs, that is, which pretty took place as normal). But, according to a representative from the Academy of Motion Arts and Sciences, the 2021 Oscars will happen live and in-person, as of right now, anyway.
A spokesperson for the Academy confidently told Variety on December 1st, "The Oscars in-person telecast will happen." The hope is that the rescheduled April 25th, 2021 airdate gives theaters time to reopen and allow more films to compete.
Organizers are also hoping that by late April, the pandemic will be at a stage in which hosting the event in-person at the 3,400-seat Dolby Theatre in Los Angeles will be possible. Variety reports that Academy reps have done a walkthrough of the theater to begin discussing options for how to do so safely.
Traditionally, the Academy gave filmmakers a December 31st deadline to submit their projects for consideration. But due to the pandemic, the deadline has been pushed back to February 28th, 2021 to give those in the industry more time. With theaters shuttered nationwide, and production halted on many films that were set to debut this year, even if the Oscars do take place live and in-person at the Dolby, the nominations list may be much smaller than in years prior.
Of course, as we have come to find out, things can change majorly in a short amount of time. Where we'll be in terms of the pandemic by April of next year is something no one can predict. But for now, the Academy is staying hopeful that the show will go on as normal as it can be.