These Are the Loungewear Trends Everyone Will Be Wearing in 2021—Including Party Pajamas
Let's be real: We're all going to be working from home for a while longer.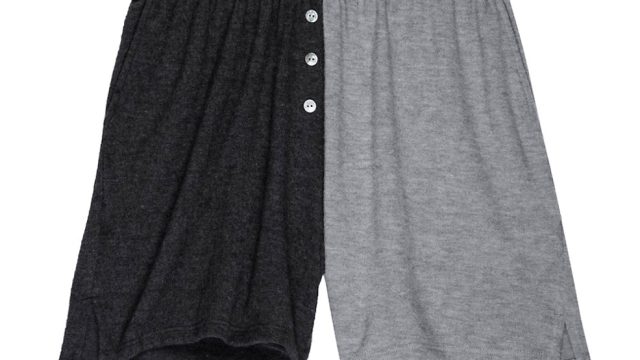 If you thought the arrival of 2021 meant loungewear would finally stop dominating your closet, you'd be wrong. That's not to say you're only going to wear matching sweatsuits this year—but rather that, as we continue to adapt to the "new normal," loungewear trends will evolve right along with us.
Fashion insiders concur. "It's natural that the impact of home clothes on the industry will continue to grow," predict Kate Zubarieva and Asya Varetsa, cofounders of luxury sleepwear brand Sleeper. Especially since, according to Alyssa Wasko—the founder and designer behind relaxed essentials and accessories brand Donni—the demand for this category is here for the long haul. "I think the loungewear trend started to pick up momentum well before COVID hit, and I think it will stay long after," she says.
But what, exactly, will that mean in terms of 2021 loungewear trends? Luckily for fans of cozy outfits, there's a lot to look forward to—from new iterations of classic pieces to fresh ways of styling. Ahead, experts break down their predictions.
1. Boxer shorts
If you're a boxer shorts fan, 2021 is your year. Wasko says we can look forward to "many iterations of the boxer short—and in fabrics you wouldn't expect." So look out for fresh hues, refreshed styles, and unexpected materials; this simple classic is about to go from understated essential to the star of the show.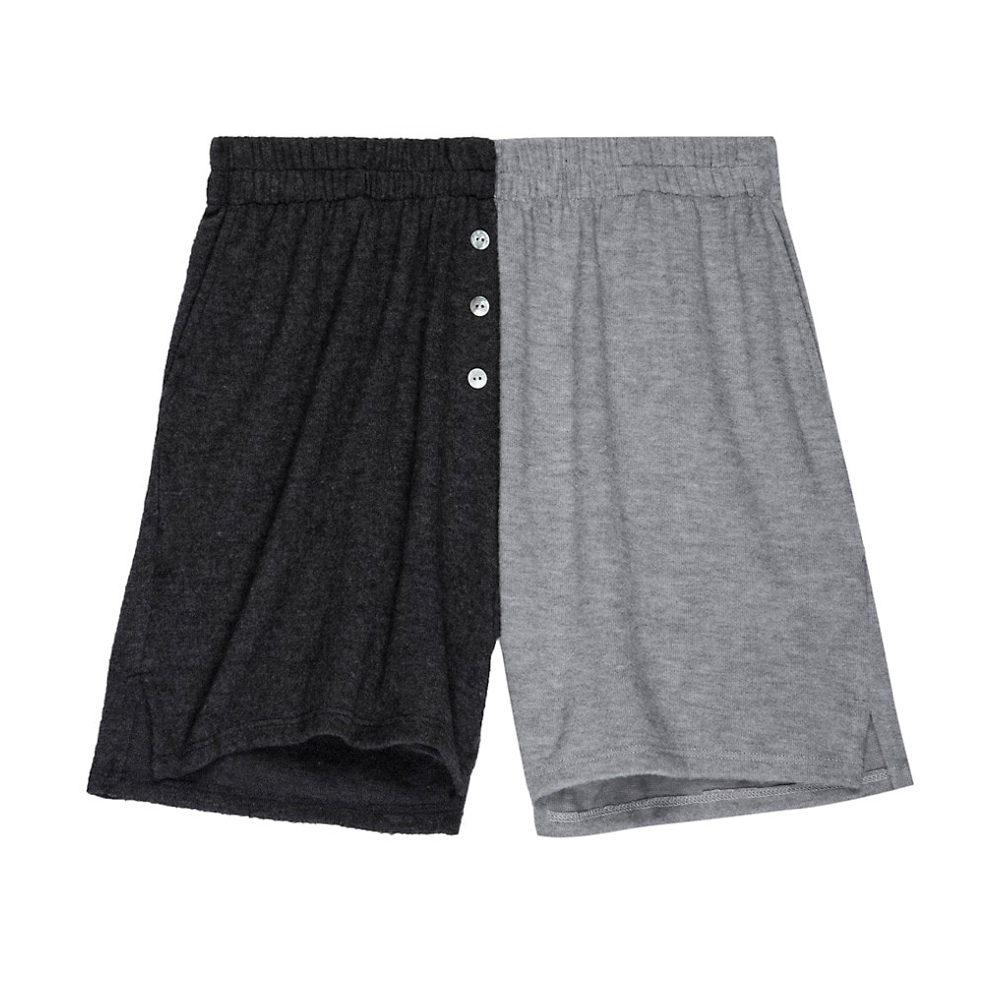 Donni Duo Henley Shorts
$$109
Shop it
Saks Fifth Avenue
Skims Cotton Rib Boxers
$$32
Shop it
Nordstrom
2. Mix-and-match sets
Though J.Lo and her many monochromatic sweatsuits may say otherwise, Wasko predicts that matchy-matchy sets will soon be replaced by something less uniform. "I think sets that are a little more mix and match will start to pick up some traction in 2021," she says. "Think same colors but different fabrics." So, instead of throwing on your cotton sweatsuit for the millionth time, try pairing a ribbed jogger with a fleece hoodie. It's an easy, unexpected way to give your go-to look a much-needed refresh.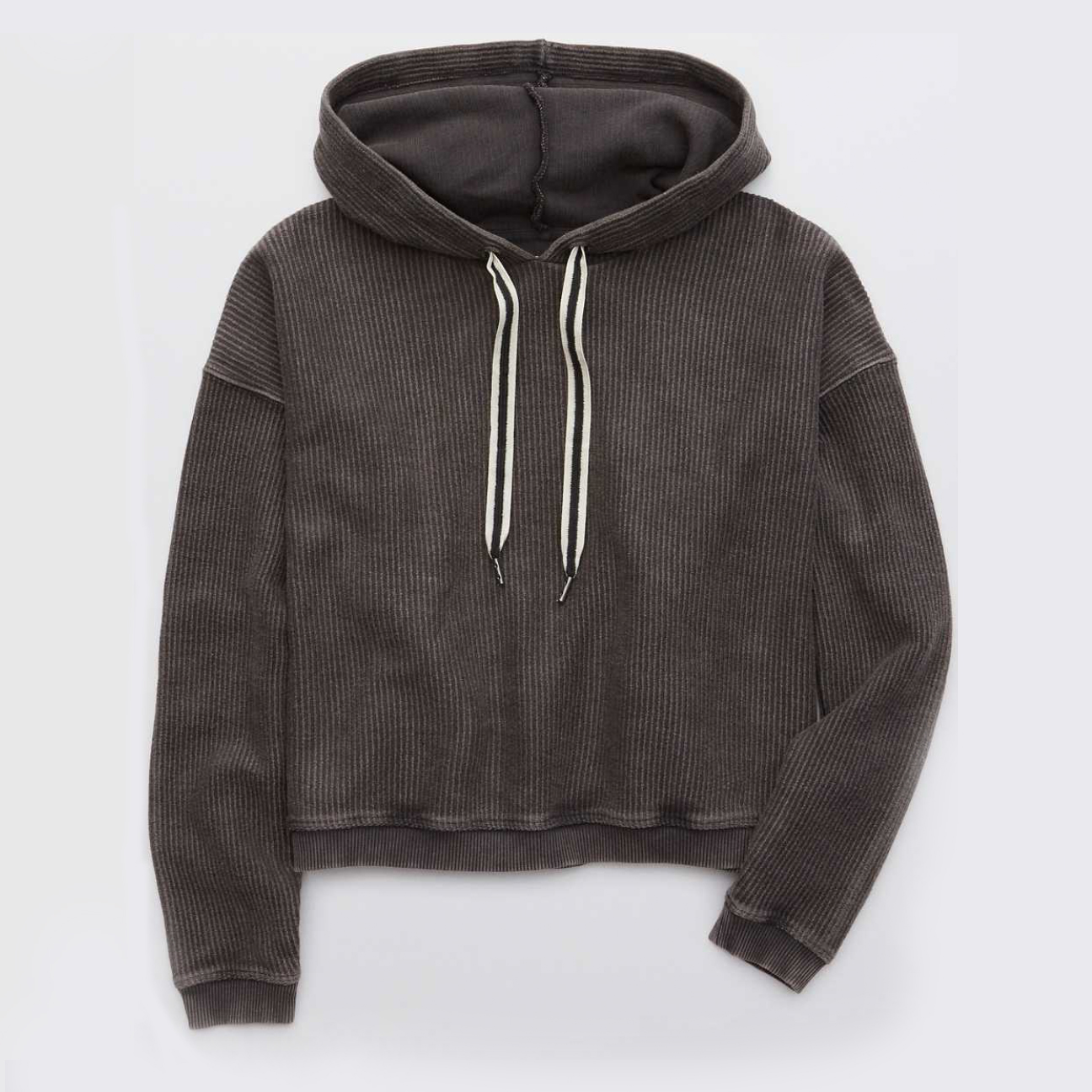 Aerie New Love Corded Hoodie
$$49.95
Shop it
Aerie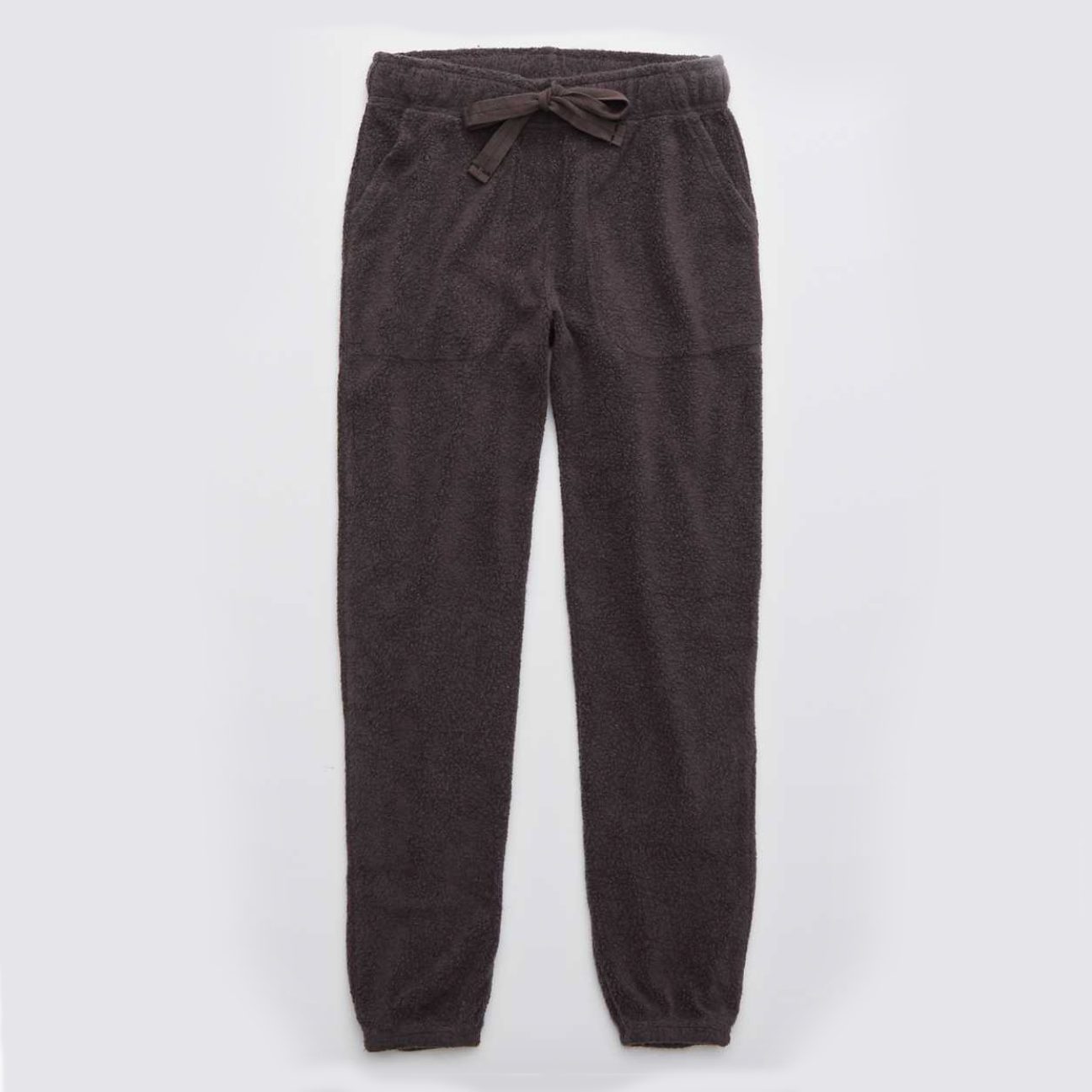 Aerie Good Vibes Jogger
$$44.95
Shop it
Aerie
3. Everywhere pieces
In 2021, it's time to say goodbye to one-occasion loungewear. According to stylist Ryan Gale, this year will be all about versatile pieces that can be worn day or night and styled up or down, like a silky pajama set or dress. You can lounge around the house in them for work, and then use statement accessories like headscarves, chunky rings, and necklaces to take them to the next level when you're feeling fancy.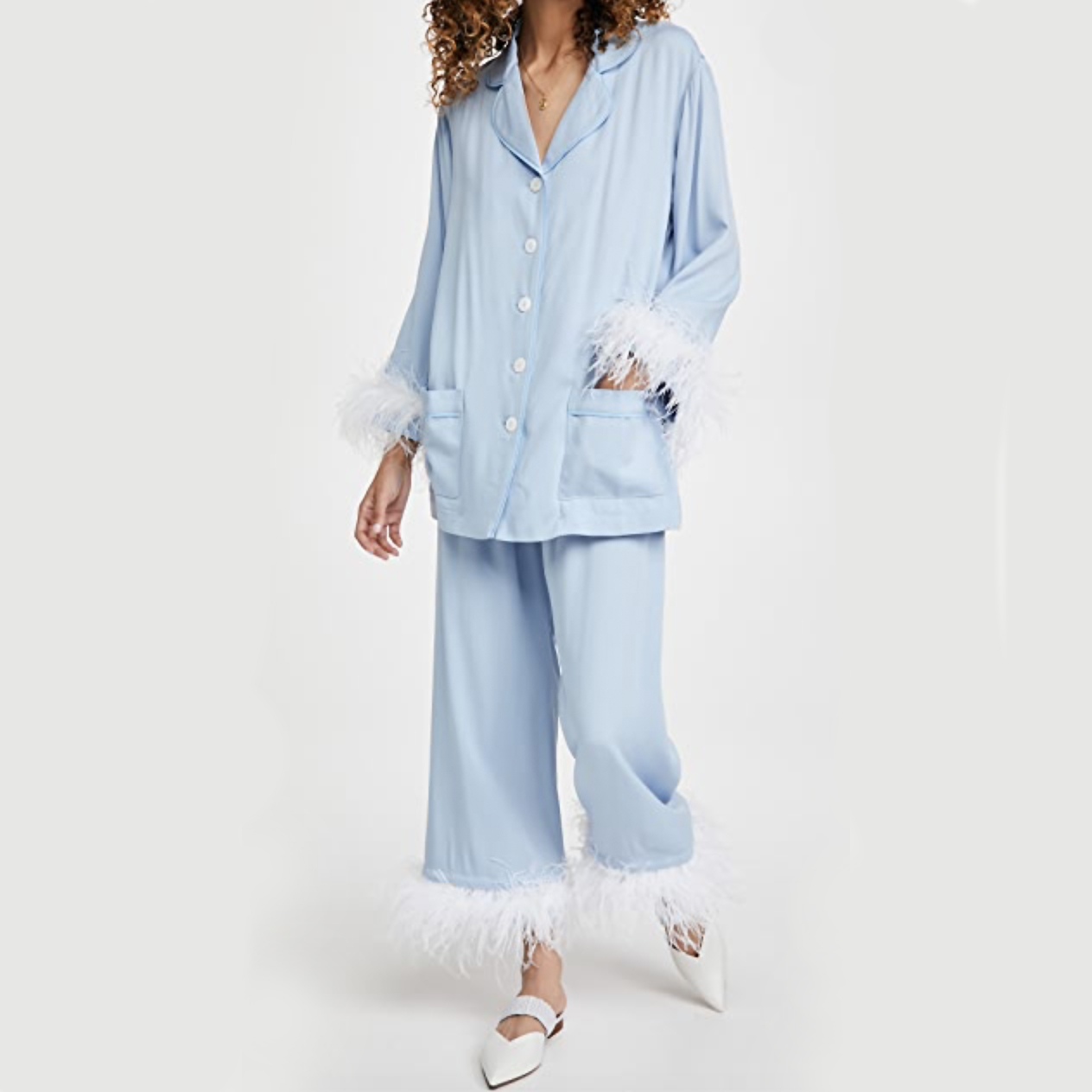 Sleeper Cornflower Party Pajama Set
$$320
Shop it
Shopbop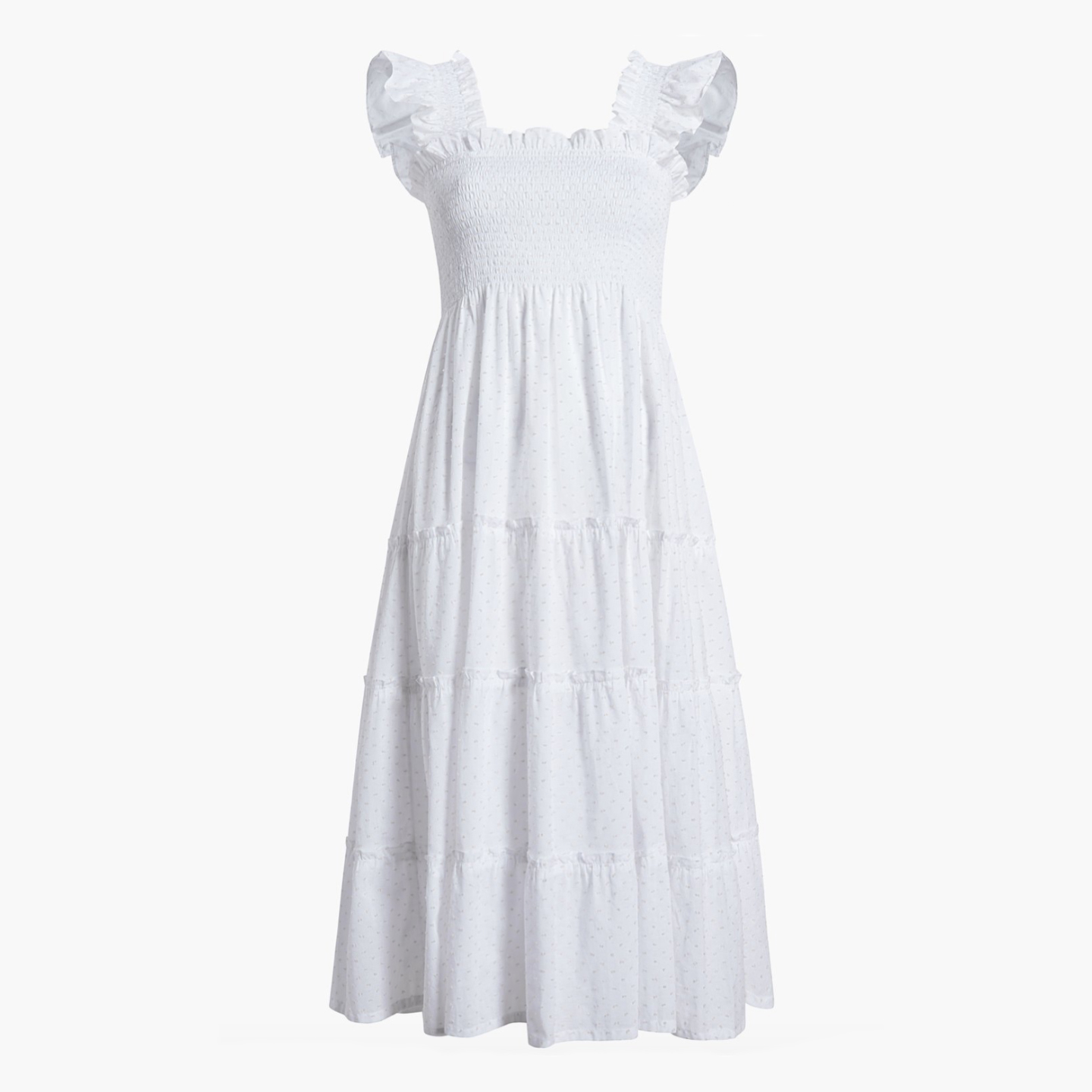 Hill House The Ellie Nap Dress
$$125
Shop it
Hill House
4. Soft textures
Lounge and activewear brand Alo Yoga predicts 2021 will be all about "comfortability," explaining that it's seeing an emphasis on soft textures and materials like fleece and its signature Micro Waffle. "The styles are meant to be ultra comfortable and ready to wear in your home studio or out on the street!"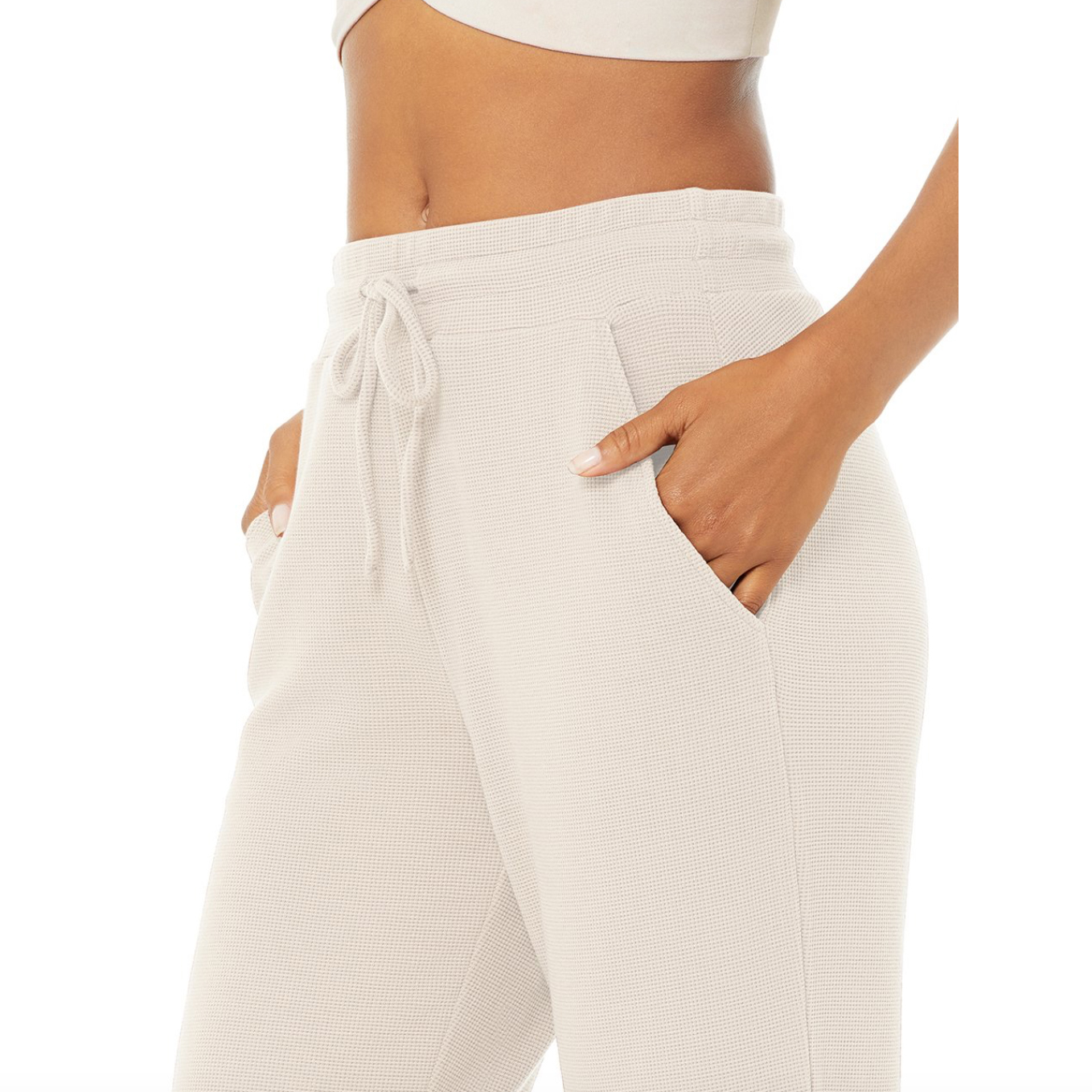 Alo Micro Waffle Fireside Sweatpant
$$128
Shop it
Alo Yoga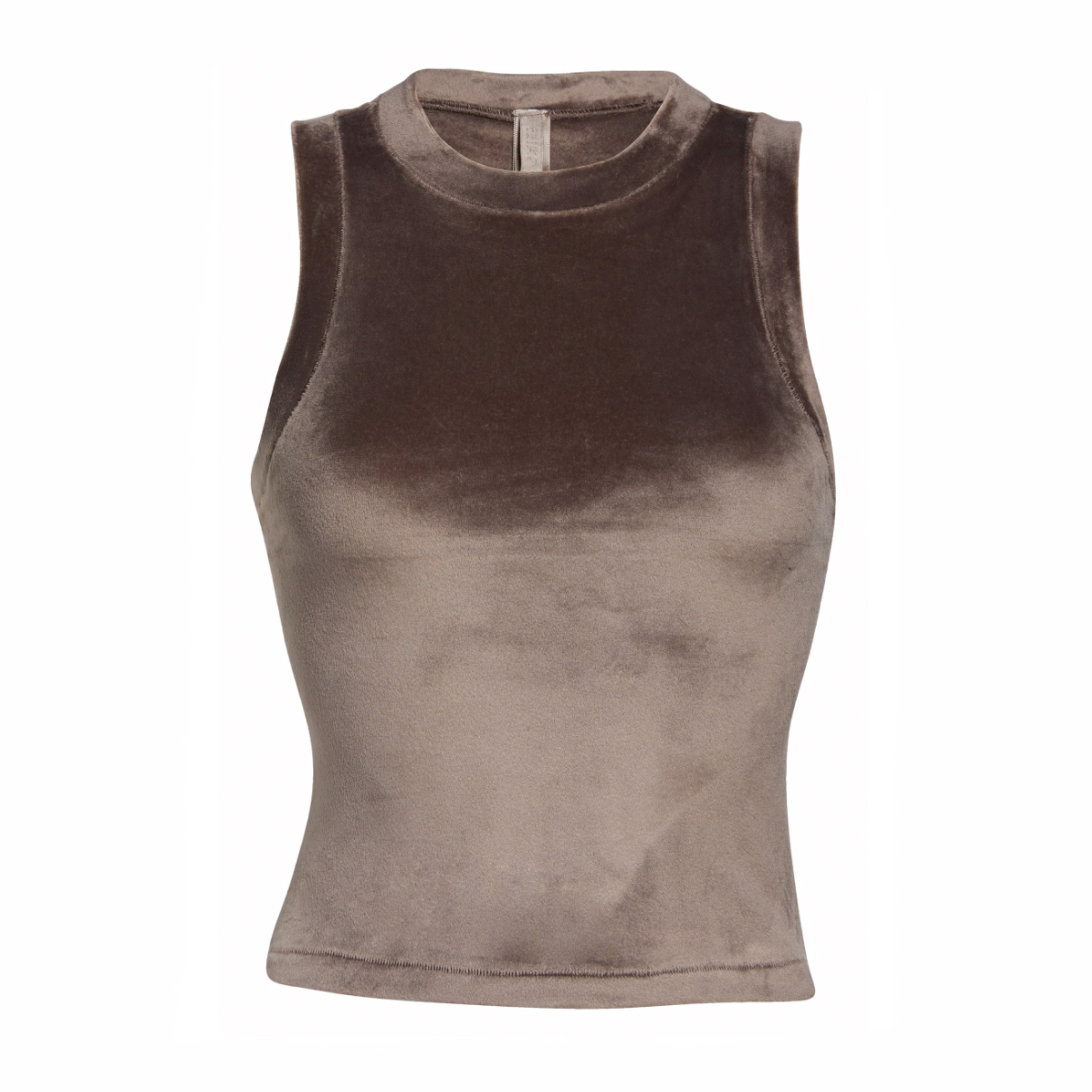 Skims Velour Crewneck Tank
$$52
Shop it
Nordstrom