ABC banned a commercial about a mom's postpartum experience from airing during the 2020 Oscars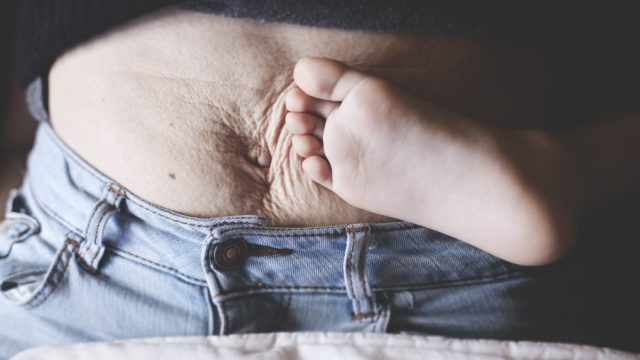 The 2020 Oscars took place Sunday, February 9th, and while it's widely known that the lack of diversity has plagued nominations this year, another bout of unfair censorship is at play with the commercials airing during the show. Frida Mom, a brand dedicated to postpartum recovery, created a powerful ad about a new mom's experience during her "4th" trimester, but ABC allegedly rejected it from airing during the 2020 Oscars. (HelloGiggles has reached out to ABC for comment but hasn't heard back at this time.)
In the ad, a woman wears an adult diaper and uses the bathroom in the middle of the night, showing the struggles that new moms can face with their postpartum bodies and advertising Frida Mom's products meant to help women tackle those struggles. However, the ad was apparently deemed "too graphic with partial nudity and product demonstration," to air during the Oscars.
The Academy of Motion Picture Arts and Sciences guidelines state: "Advertisement of the following is not permitted: Political candidates/positions, religious or faith-based message/position, guns, gun shows, ammunition, feminine hygiene products, adult diapers, condoms or hemorrhoid remedies.
Yes, Frida Mom was placed in the same category as guns and ammunition.
Watch the full ad below.
When the reality of new motherhood isn't represented in the media, it's hard for new moms to be prepared for what actually happens to their bodies after giving birth.
Frida Mom is working to change this, and will continue to do so, no matter that this ad was apparently unfairly rejected. The Oscars have a large audience, and this ad would have left many women feeling seen and heard during the awards show. But know this now: We see you and we hear you.
The realities of motherhood are natural and necessary for people to see, and they're definitely not comparable to violence. We commend Frida Mom for showing the unfiltered truth of being a new mom and revolutionizing women's postpartum experience.