The 2020 Met Gala theme and co-chairs have officially been announced, and history buffs will love this
Although some of us may still be recovering from the lewks served at the 2019 Met Gala, which celebrated the Costume Institute's "Camp: Notes on Fashion" exhibit, the Metropolitan Museum of Art just introduced its upcoming gala and exhibit theme for 2020. Yesterday, November 7th, the Met announced that the Costume Institute's spring 2020 exhibition will be "About Time: Fashion and Duration," and the gala will be co-chaired by Nicolas Ghesquière of Louis Vuitton, Lin-Manuel Miranda, Emma Stone, Meryl Streep, and Anna Wintour.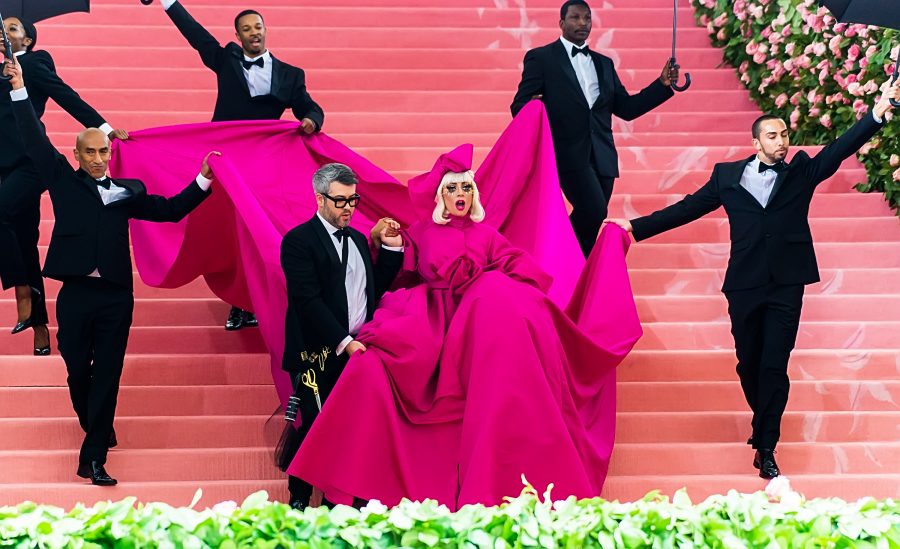 Okay, seriously this time. How do we score an invite?
According to the Met, "About Time" will "trace more than a century and a half of fashion—from 1870 to the present—along a disruptive timeline, as part of The Met's 150th anniversary celebration." The exhibit will explore how clothes generate "temporal associations" that combine past, present, and future, via Henri Bergson's concept of la durée (duration).
In layman's terms, the exhibit will look at how history repeats and modernizes itself in the world of fashion, and prove that fashion is both "linear and cyclical," as the Met described in a statement, per CNN. Fashion history buffs, eat your hearts out.
"A linear chronology of fashion comprised of black ensembles will run through the exhibition reflecting the progressive timescale of modernity, and bringing into focus the fast, fleeting rhythm of fashion," the Met explains. "Interrupting this timeline will be a series of counter-chronologies composed of white ensembles that predate or postdate those in black, but relate to one another through shape, motif, material, pattern, technique, or decoration."
Fashion and time will also be strung together in the exhibit by the "ghost narration" of Virginia Woolf, whose writings will apply to the fashion timeline presented in the 160 pieces on the exhibit floor.
Like the camp theme, "Fashion and Duration" may take a bit of research for gala attendees and designers to accurately portray in their ensembles. But there's plenty of time to hit the books—the exhibit won't open until May 7th, 2020.
This also means that Meryl Streep will have more than enough time to prepare for her *first ever* Met Gala experience.
That's right. Streep skipped being an attendee and slid right into the co-chair position. But are you really that surprised?
We're always excited to see the over-the-top looks people don for the Met Gala. But with the added historical dramatics of bustles, corsets, and panniers in play, we can only imagine that next year's gala is going to be one for the books.