Sparkly manicures are stealing the show on the 2020 Grammys red carpet
The 62nd annual Grammy Awards red carpet is underway, and we're gushing over all of the celebs beauty and fashion looks. From pink tuxes to glamorous gowns to sparkly skirts, stars are pulling out all of the stops tonight at the 2020 Grammys. Each celeb that steps onto the carpet is serving their own vibe, from Ariana Grande channeling her inner princess with lots of tulle to Billy Porter turning heads with another iconic hat moment, this time involving a diamond veil.
But one beauty trend that we're particularly loving is sparkly manicures. Jewelry and makeup aren't the only accessories stars are rocking tonight—their nails are making statements, from Rosalia's disco-ball glimmer to Billie Eilish's custom Gucci green pattern (that took four hours to create btw). See the most show-stopping celeb manicures at the 2020 Grammys below.
Billie Eilish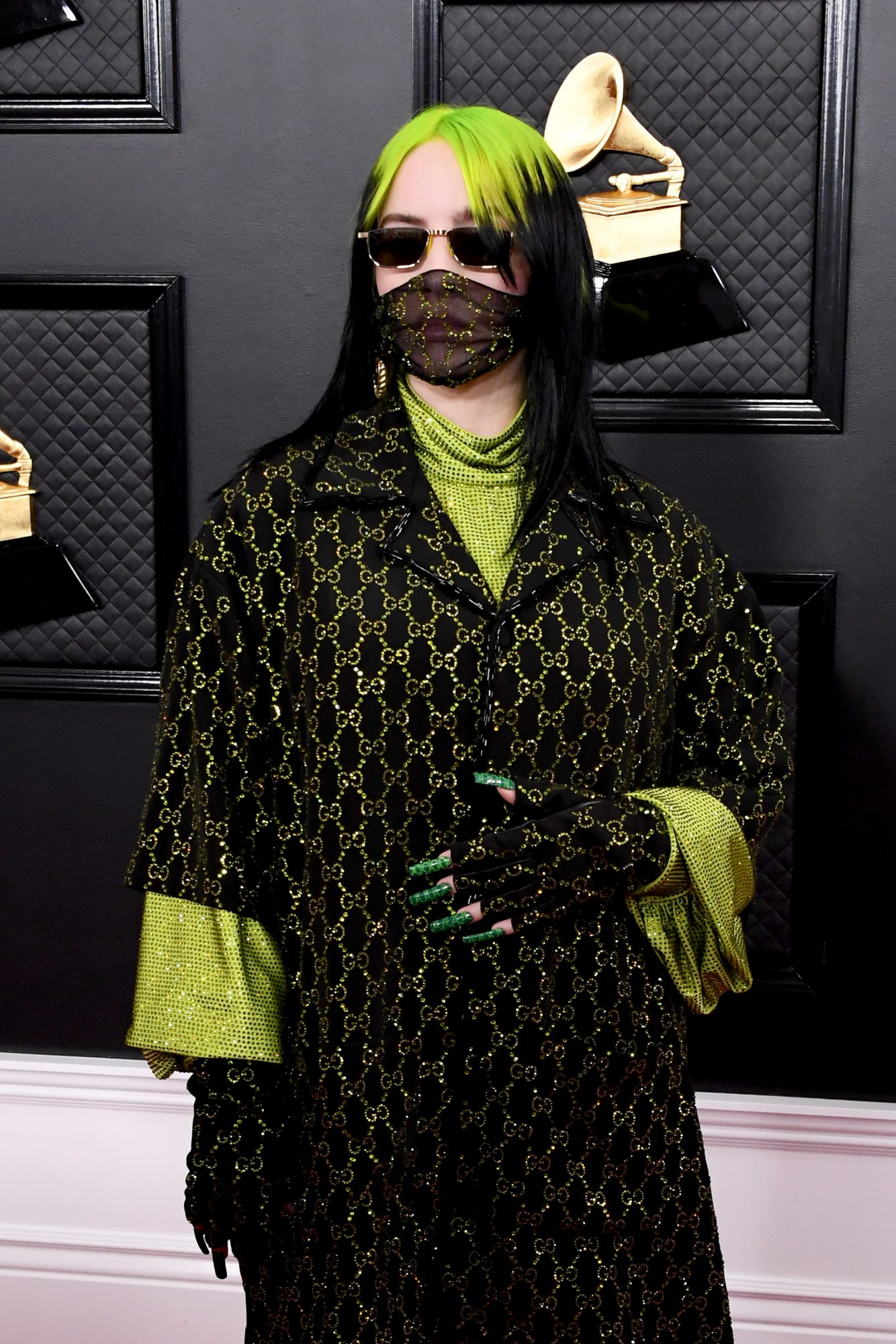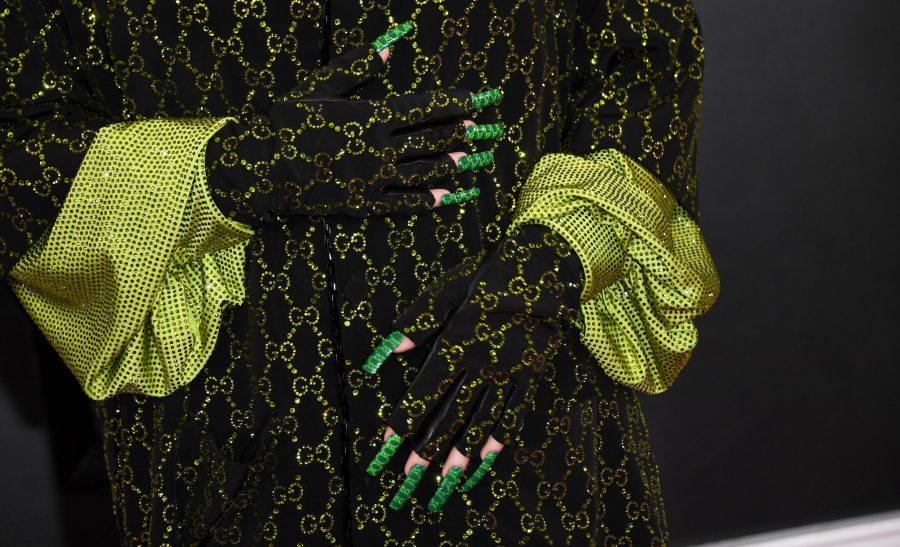 Not only is Billie Eilish's entire outfit custom Gucci head to toe, but her fingers are dripping Gucci too. The Best New Artist nominee showed up in her classic neon green hair, glitzy outfit, and the most memorable part of her look—her lime green manicure, which took four hours to create. Worth it? We think so.
Rosalia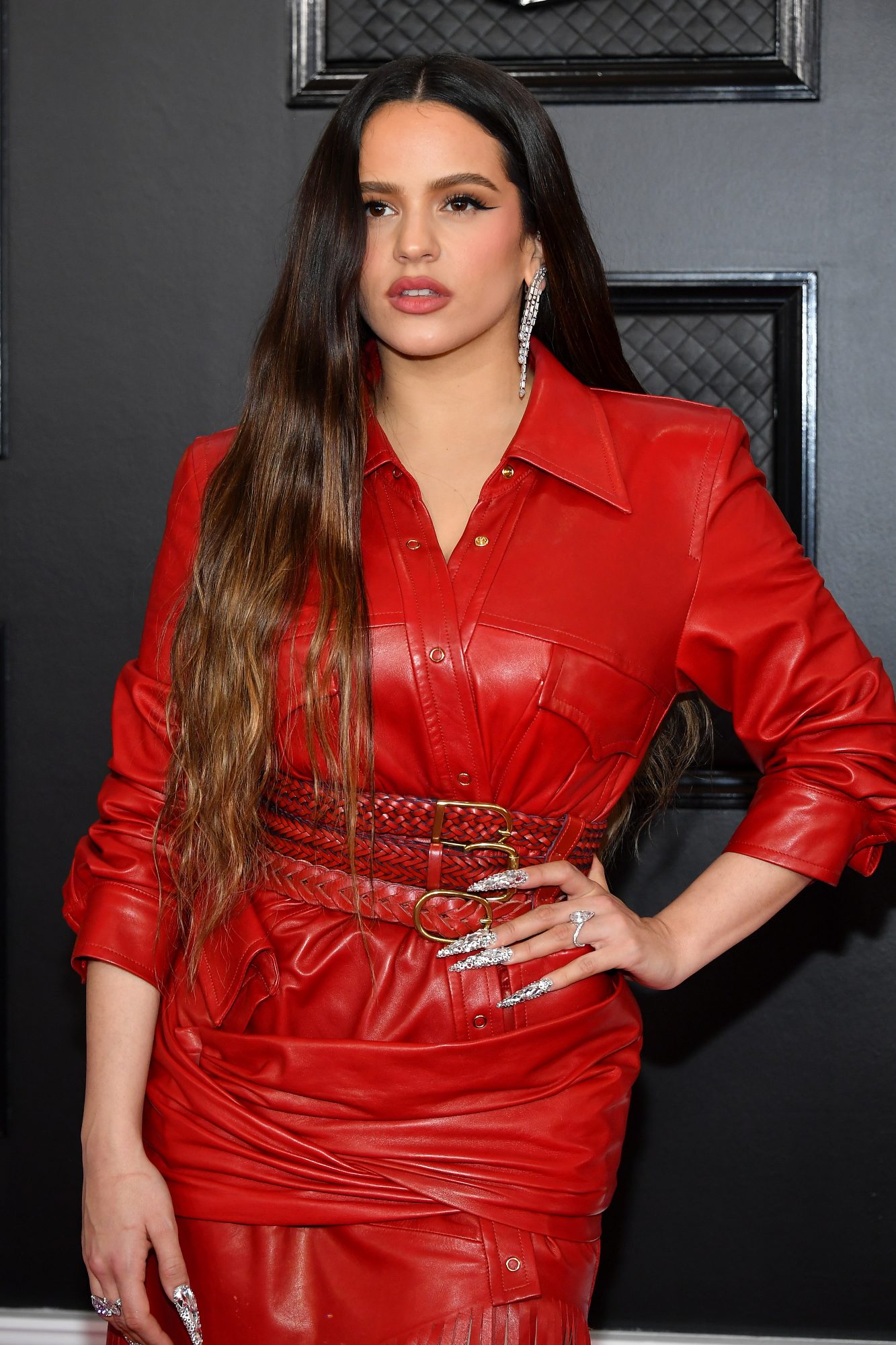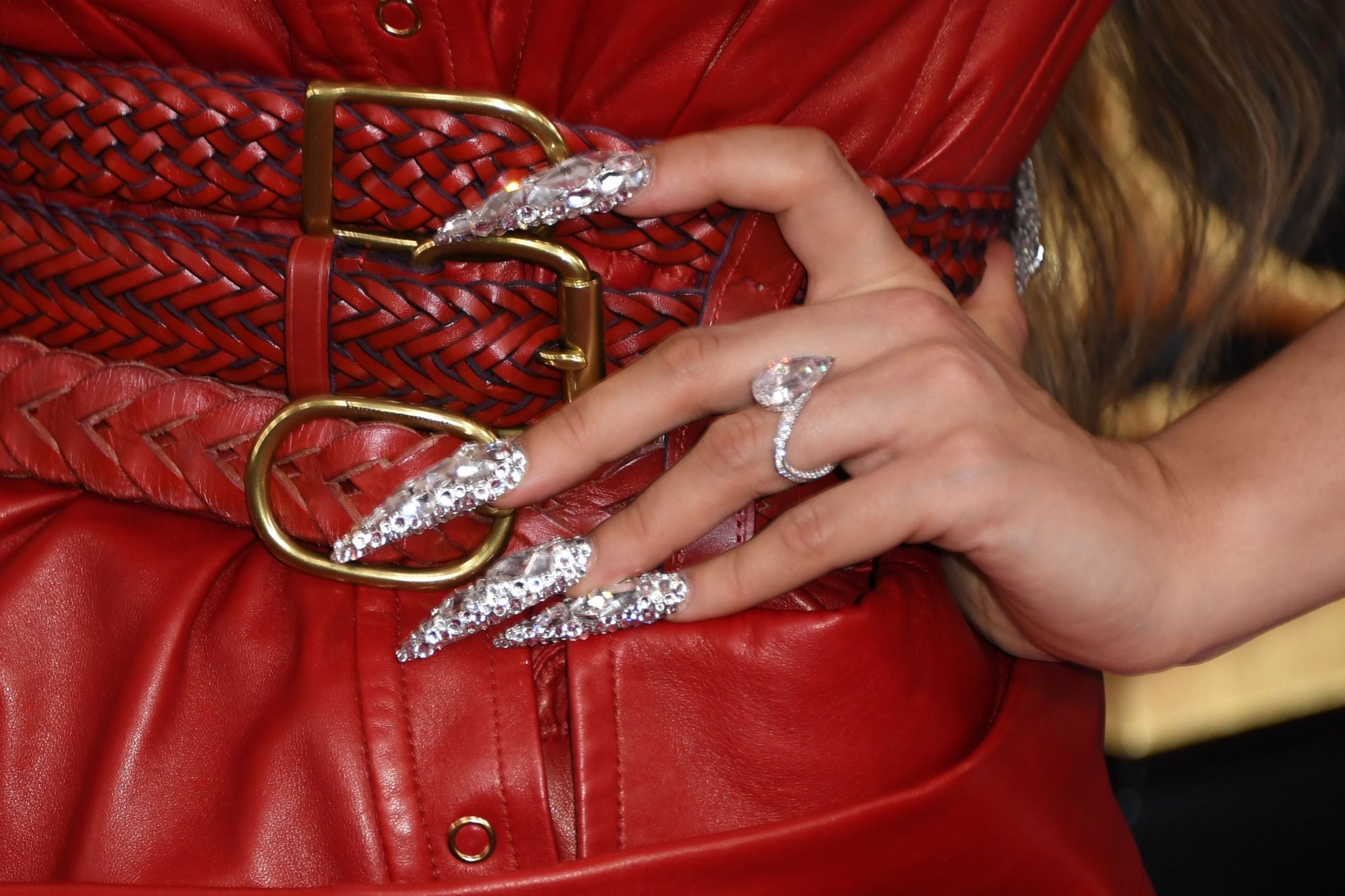 Rosalia showed up tonight at the 2020 Grammys red carpet. We're loving everything about her red leather look—the three belts, breast pockets, boho hairstyle, and to top it off, long silver nails that put a disco ball to shame.
Lizzo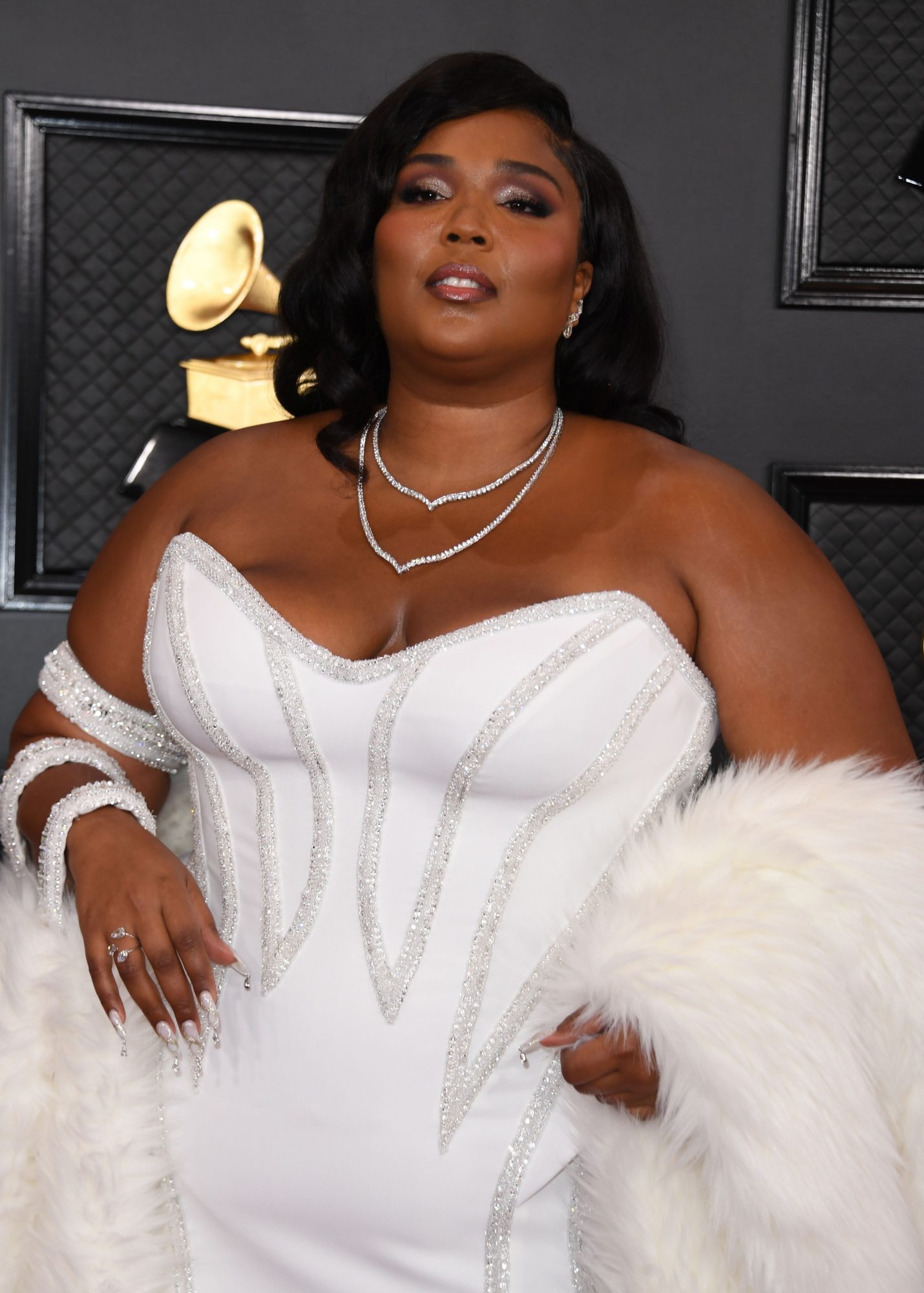 Our jaws dropped when Lizzo stepped onto the red carpet tonight. Not only is her dress dripping with glamorous crystals, but her nails are too. If you look closely, you'll see the number eight painted onto each nail, giving a subtle nod to her number of nominations tonight. Lizzo's nail artist, Eri Ishizu, used Christian Louboutin Metallinudes in Goldissima to paint the symbolic 8's, and topped each nail off with a dangling crystal.
Billy Porter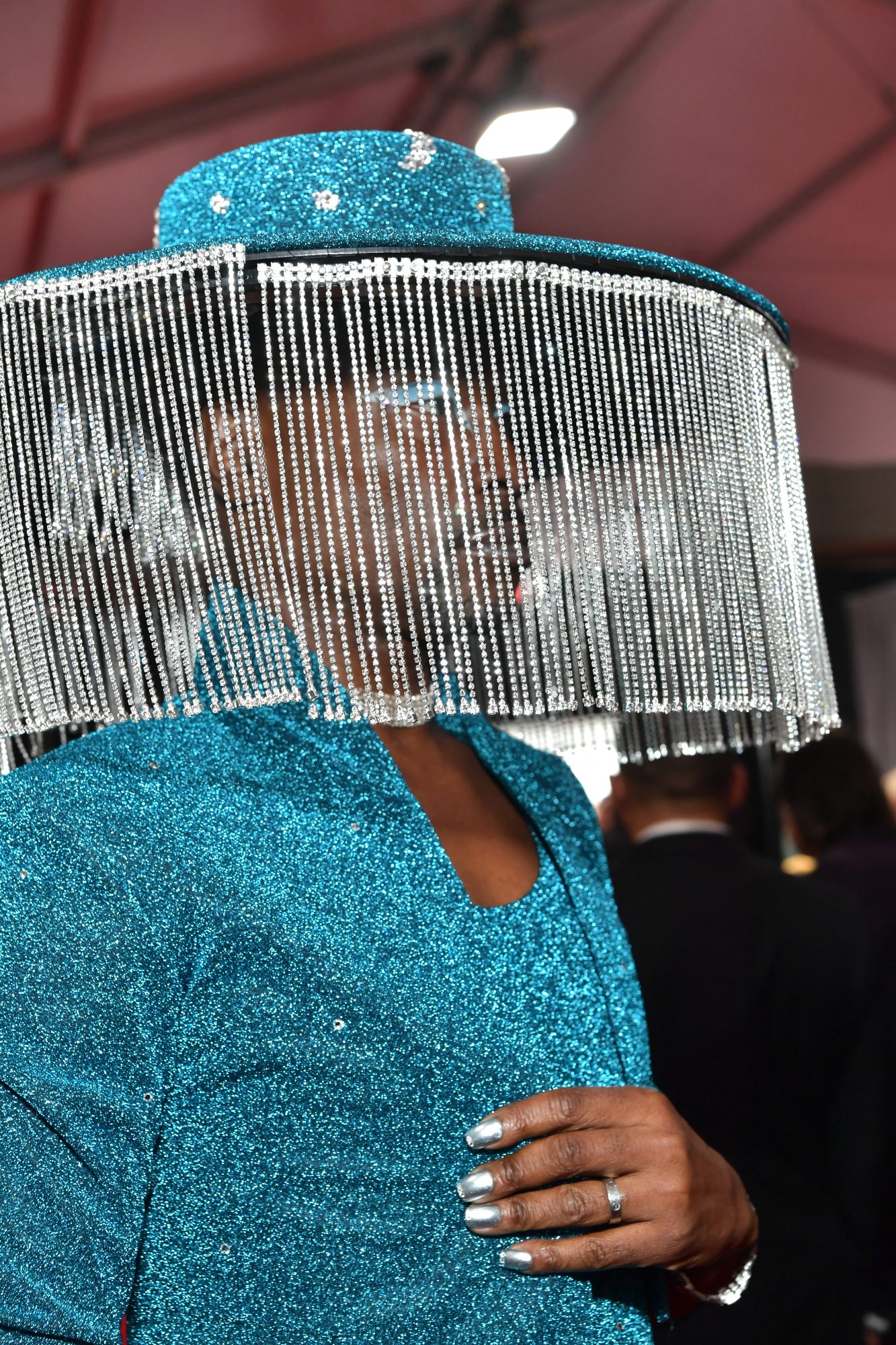 We can always count on Billy Porter to make a statement, but his Grammys 2020 look is one of our favorites yet. His sleek silver manicure matches the diamond fringe hanging from his hat and shimmer of his blue suit. How does Billy always manage to outdo himself?
Dua Lipa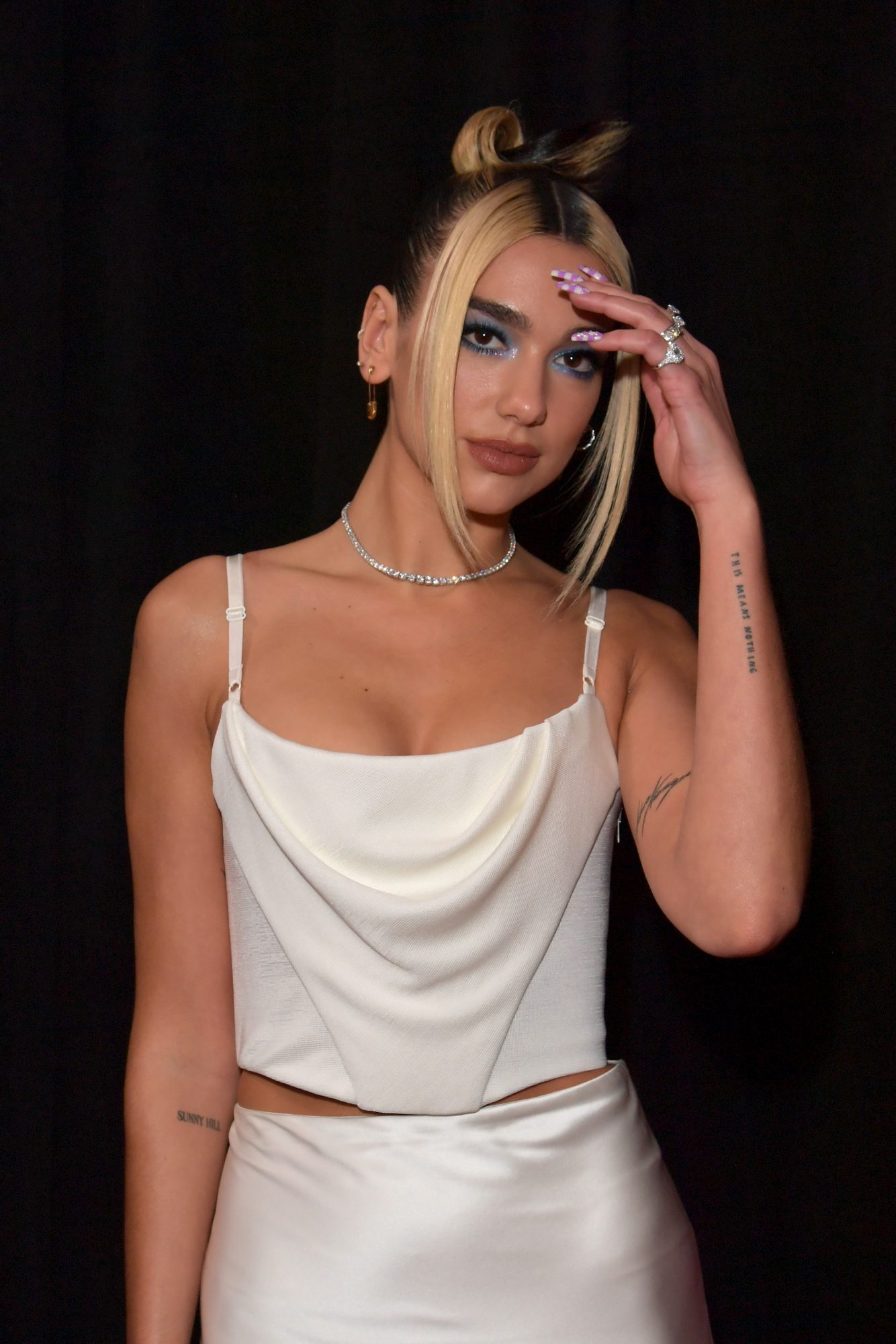 Grammy Award winner of Best New Artist last year, Dua Lipa showed up with a cotton candy pink manicure and sparkly blue eyeshadow accenting her white satin two-piece look.