The 2019 Met Gala theme has just been revealed, and this is going to be epic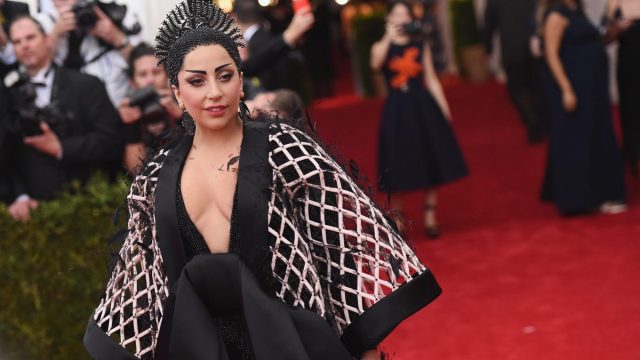 The annual Met Gala is one of fashion's biggest events, where stars like Solange Knowles, Zendaya, and Rihanna hit the red carpet sporting iconic ensembles in support of the arts. And while there's still months to go until the next one, the Metropolitan Museum has decided to whet our appetites by sharing the 2019 Met Gala theme now.
On Tuesday, October 9th, the Met announced that "Camp: Notes on Fashion" will be the name of its next spring Costume Institute event. The Met Gala itself will take place May 6th, 2019, and will kick off the exhibit's opening, Vogue reported. The title is a reference to writer Susan Sontag's 1964 essay "Notes on Camp," which helped define "camp" as both an aesthetic and cultural phenomenon.
"We are going through an extreme camp moment, and it felt very relevant to the cultural conversation to look at what is often dismissed as empty frivolity but can be actually a very sophisticated and powerful political tool, especially for marginalized cultures," Costume Institute curator Andrew Bolton told The New York Times about the upcoming theme. "Whether it's pop camp, queer camp, high camp or political camp—Trump is a very camp figure—I think it's very timely. Much of high camp is a reaction to something."
Vogue editor Anna Wintour, who has headed up the event every year since 1995, has chosen Lady Gaga, Serena Williams, and Harry Styles as her co-chairs for the 2019 Gala.
A Star Is Born actress Lady Gaga has long been a camp icon in the music industry, whether she's donning meat dresses or bleeding onstage during her performance at the 2009 Video Music Awards. Williams, meanwhile, has been making headlines for her bold fashion choices on the tennis court, and Styles' own aesthetic has evolved considerably since he left One Direction.
The 2019 Costume Institute exhibit will include roughly 175 objects, including clothing, sculptures, paintings, and drawings.
Next year's event is underwritten by Gucci and will feature designers like Prada, Versace, Marc Jacobs, Karl Lagerfeld, and many more.
If the sartorial choices at the 2018 Met Gala were any indication, we seriously can't wait to see the looks on the red carpet come May 6th. Mark your calendars now.