Most actresses didn't wear black to the 2018 SAG Awards — but the message was loud and clear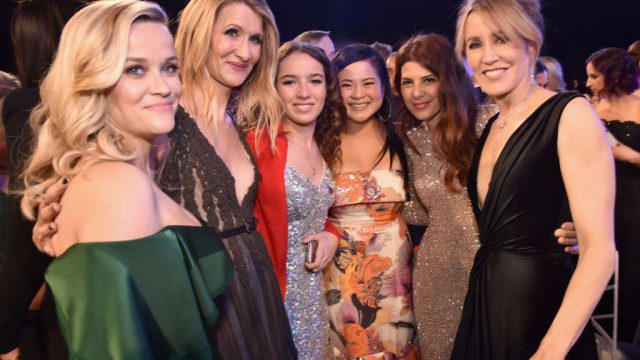 While the 2018 Golden Globes saw a host of famous faces decked in head-to-toe black ensembles to support the Time's Up movement, actresses at the 2018 SAG Awards still showed solidarity while wearing some seriously colorful gowns. Kristen Bell hosted the awards show and explained that the Time's Up movement decided to end the black dress messaging for the SAG Awards and allow attendees to wear whatever color they choose. However, some actresses, like Bell — who wore fuchsia on the red carpet and black while hosting the ceremony, opted to again wear black. Others brought their Time's Up pins.
"That message of solidarity was sent with the Golden Globes, and everyone is allowed to dress as uniquely and fanciful as they like," Bell explained to People. "But I did end up choosing all black attire for when I host the show…which happened on its own, and maybe that was just the universe's message to me, that it wasn't a distinct choice."
While Bell walked the carpet in a pink gown, her stylist Nicole Chavez said her all-black hosting wardrobe was purposeful. "We also have her in black throughout the show honoring the Time's Up movement. We wanted her glam but also comfortable and made sure the dresses matched the tone of the show," Chavez told People.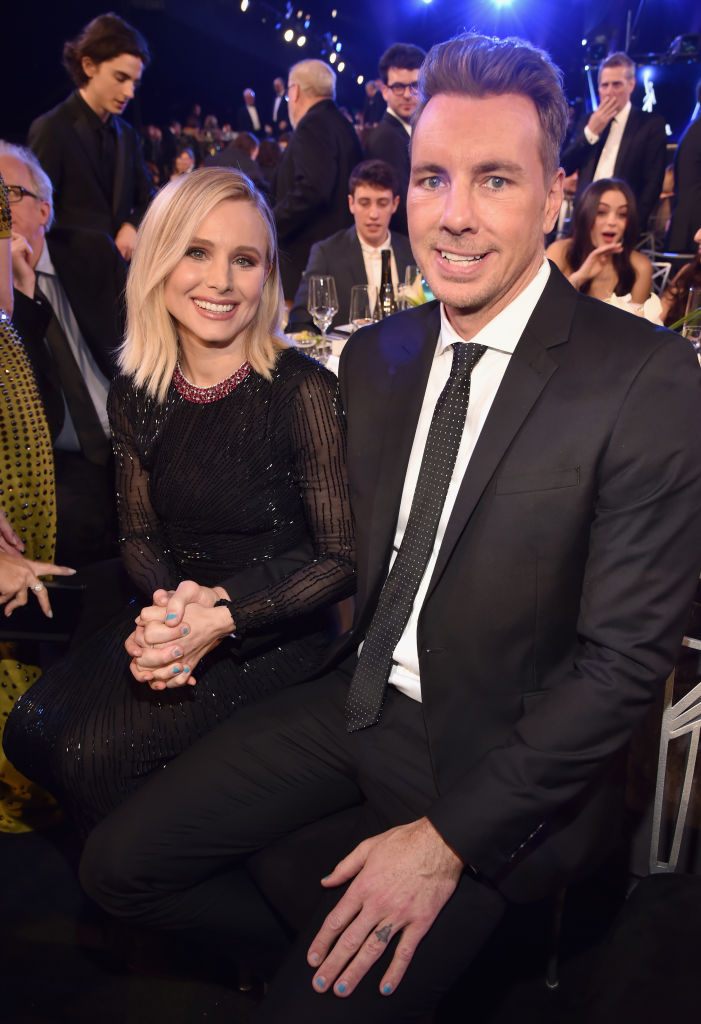 Yara Shahidi, Elisabeth Moss, and Sarah Silverman (to name a few) also rocked all-black ensembles at the awards show.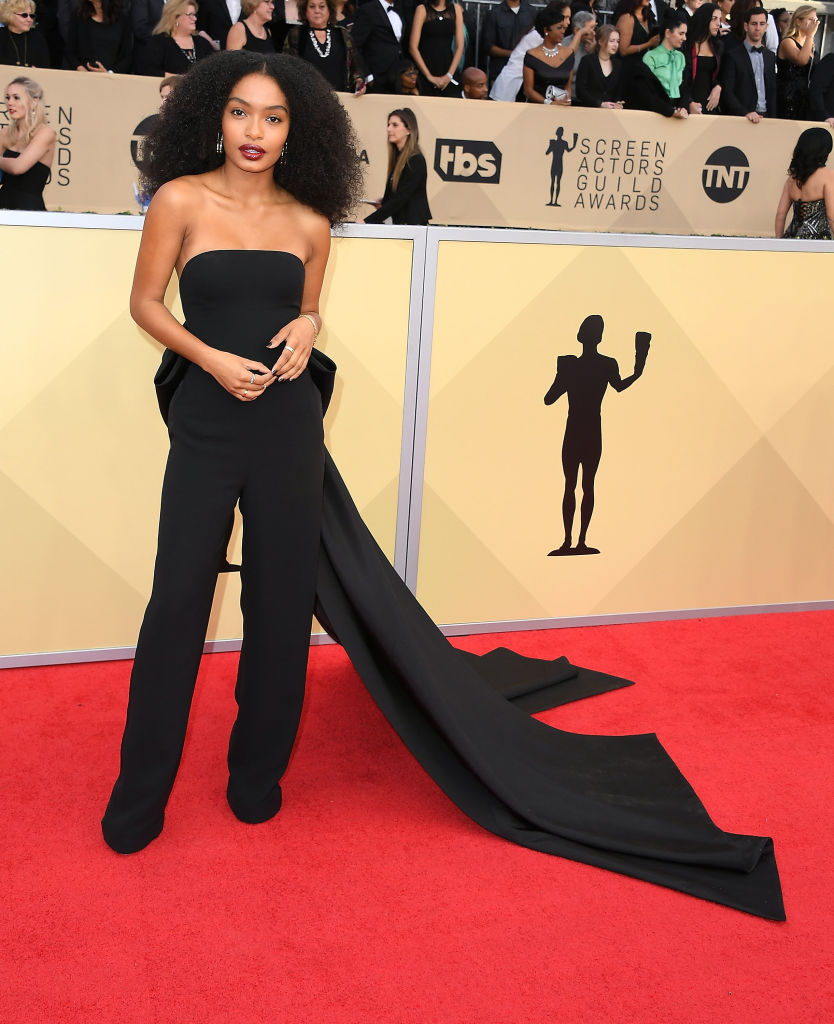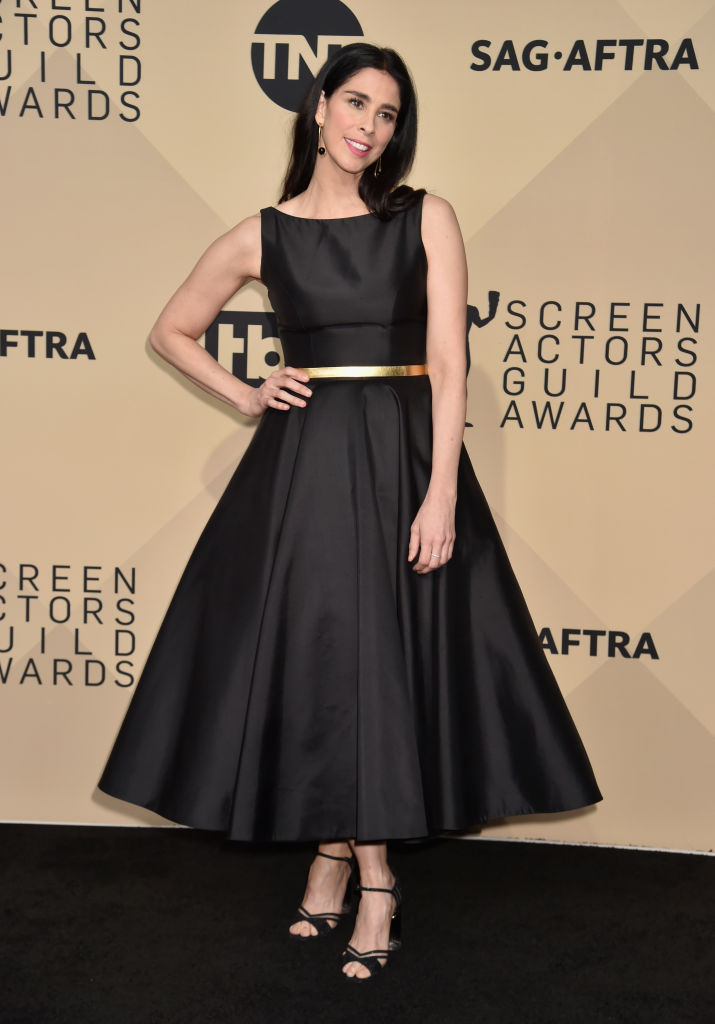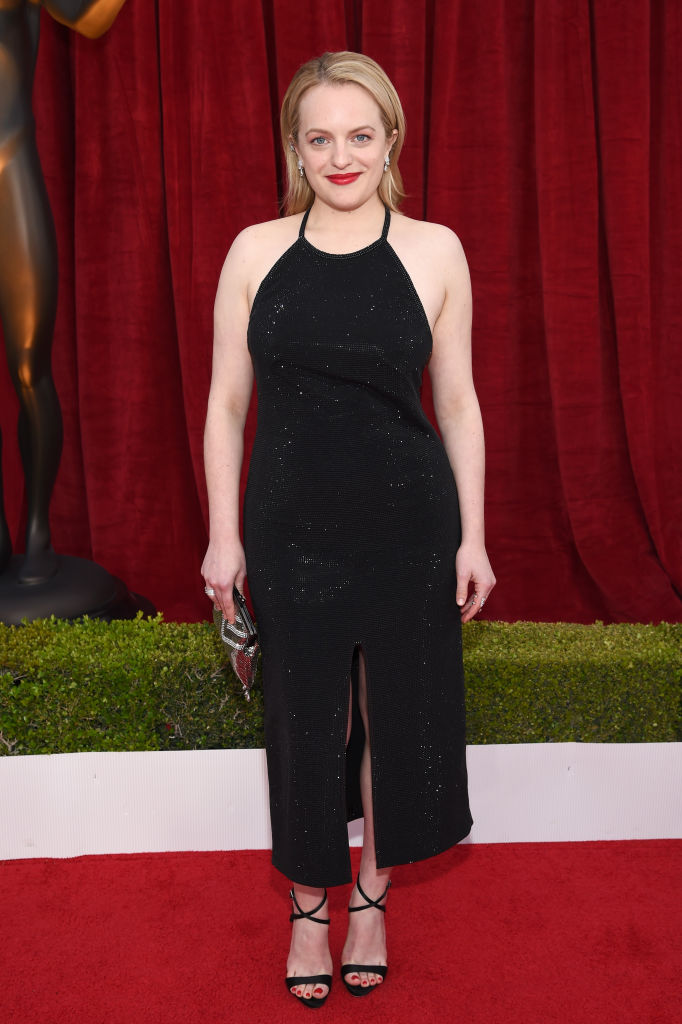 The rest of the awards show was a beautiful rainbow selection of color.
Some actresses supported the Time's Up movement by wearing pins, like Gina Rodriguez, who sported hers front and center.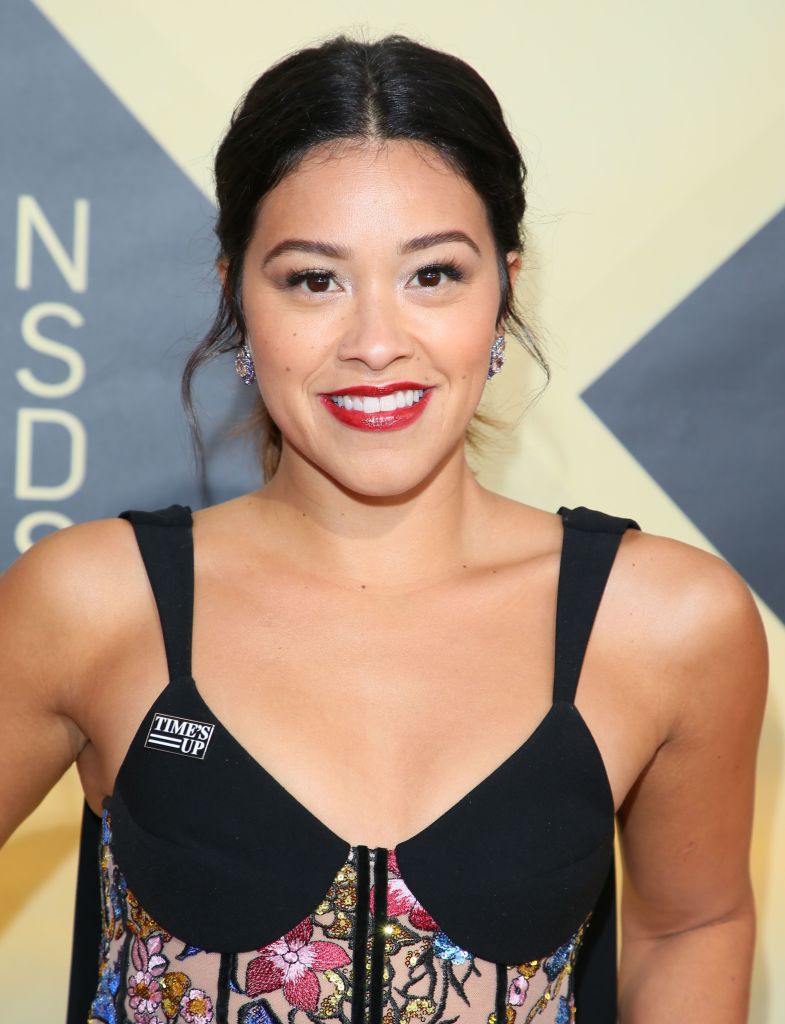 Allison Williams affixed her pin to her clutch.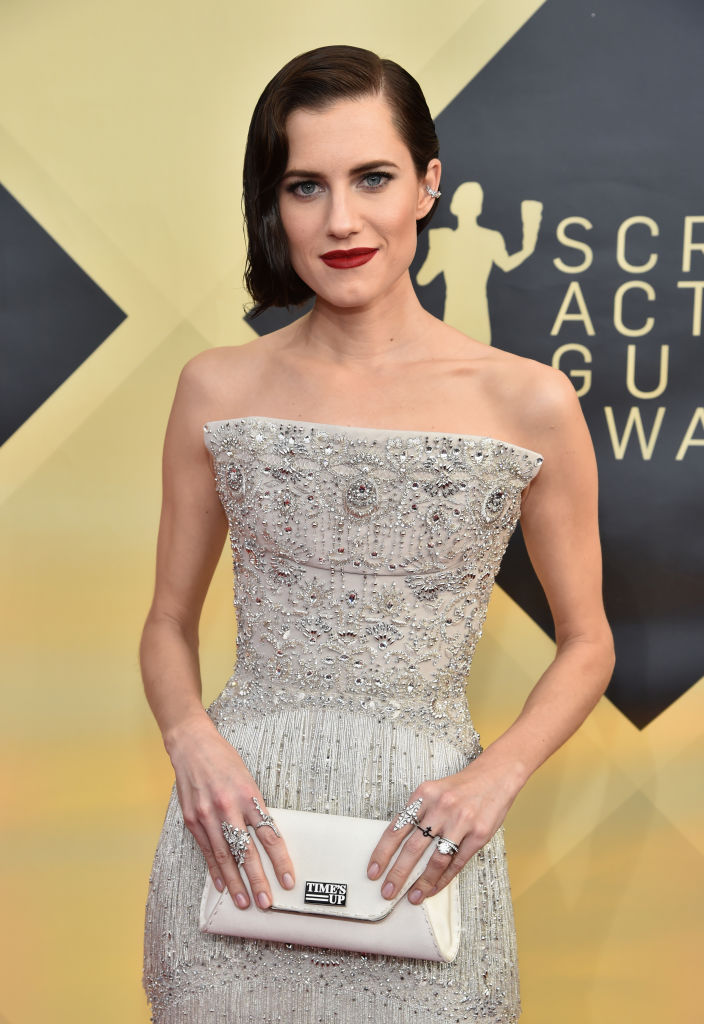 Transparent star Amy Landecker turned hers into a unique brooch.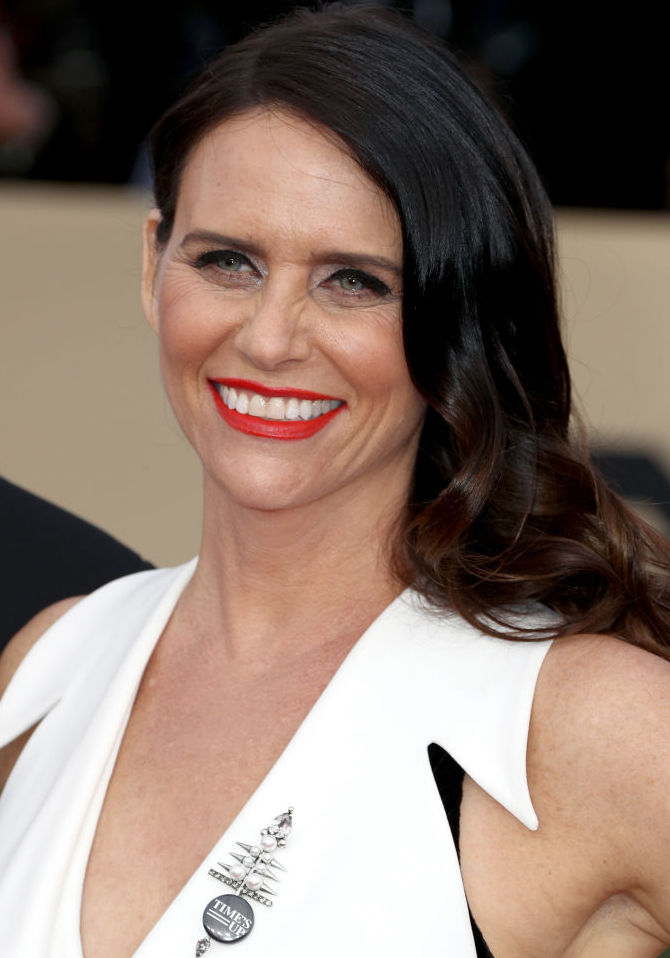 Orange Is the New Black actress Jackie Cruz paired her pin with a beautiful lilac gown.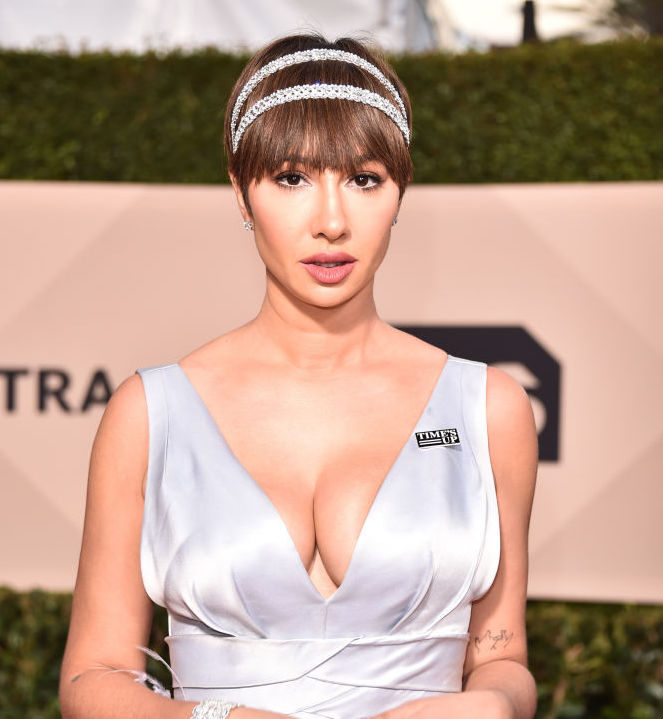 The message of the Time's Up movement continued to have a presence during awards season, and hopefully will continue to be held at the forefront of Hollywood's consciousness as we charge forward into a more equal and accountable future.