Everything you need to know about the 2018 Met Gala
It's finally May, which means that a significant event is almost upon us. No, not your annual chance to pull out that Justin Timberlake "It's Gonna Be May" GIF (although that is definitely something we all look forward to). It's even better — it's time for the 2018 Met Gala, when, all over the world, celebs, stylists, and designers work diligently to put forth their most fashionable looks in the name of supporting the arts. You don't want to be caught not knowing who you're looking at, what the theme is, or how to stream the red carpet, so we've compiled everything you need to know about the 2018 Met Gala right here for handy reference.
Sure, fashion weeks and awards season red carpets are great, but the Met Gala is when designers and celebs really strut their stuff. The stuff fashion dreams are made of.
This year, it's the Met Gala's 70th anniversary, so the event will obviously be epic. Now, here's everything you need to know about the 2018 Met Gala so you won't miss a minute of the big night.
1What is the Met Gala?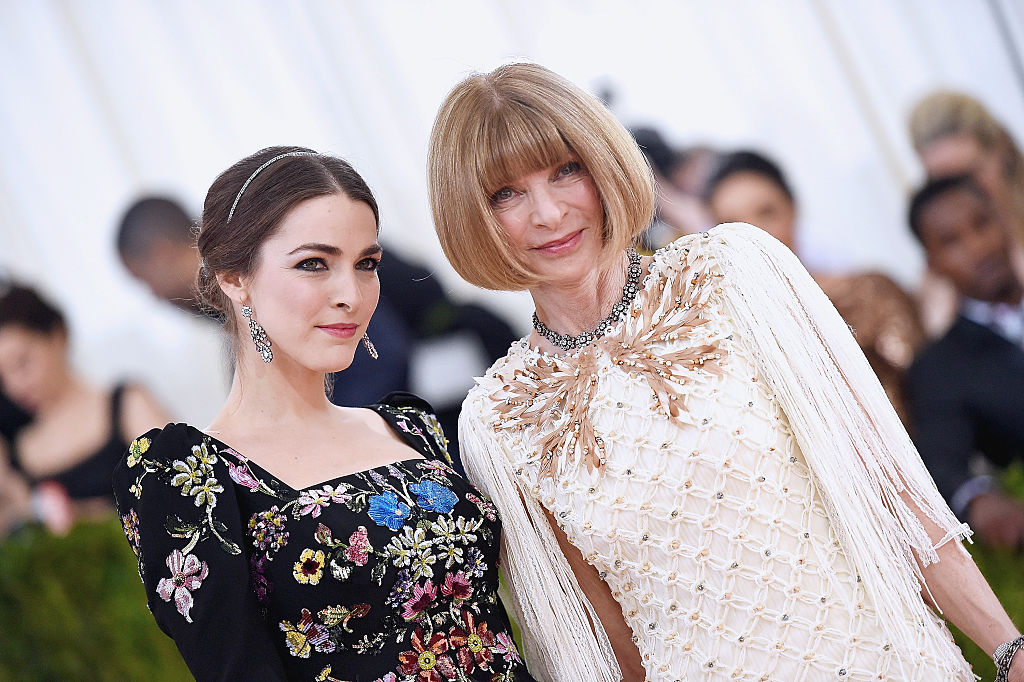 The Met Gala is thrown by the Costume Institute at New York's Metropolitan Museum of Art. It began back in 1948 when Eleanor Lambert, a genius publicist, started throwing the party and a "midnight supper" to get the Big Apple's highest society members to donate to the museum. These days, it's a chance for anyone who's anyone to dress up (according to the year's particular theme) to show their fashion sensibilities and kick off the season's exhibit.
It's always on the first Monday of May, which means this year's Met Gala takes place on May 7th, at 7 p.m. ET.
Since 1995, the event has been chaired by Vogue's Anna Wintour, who carefully crafts the invite list. This is why you'll see not just fashion's biggest names, but any celeb or socialite who's on her radar at the moment. She also picks co-chairs, who in the past have included Marc Jacobs, Beyoncé, and Taylor Swift. This year, Amal Clooney, Rihanna, and Donatella Versace are her co-hosts.
2What is this year's theme?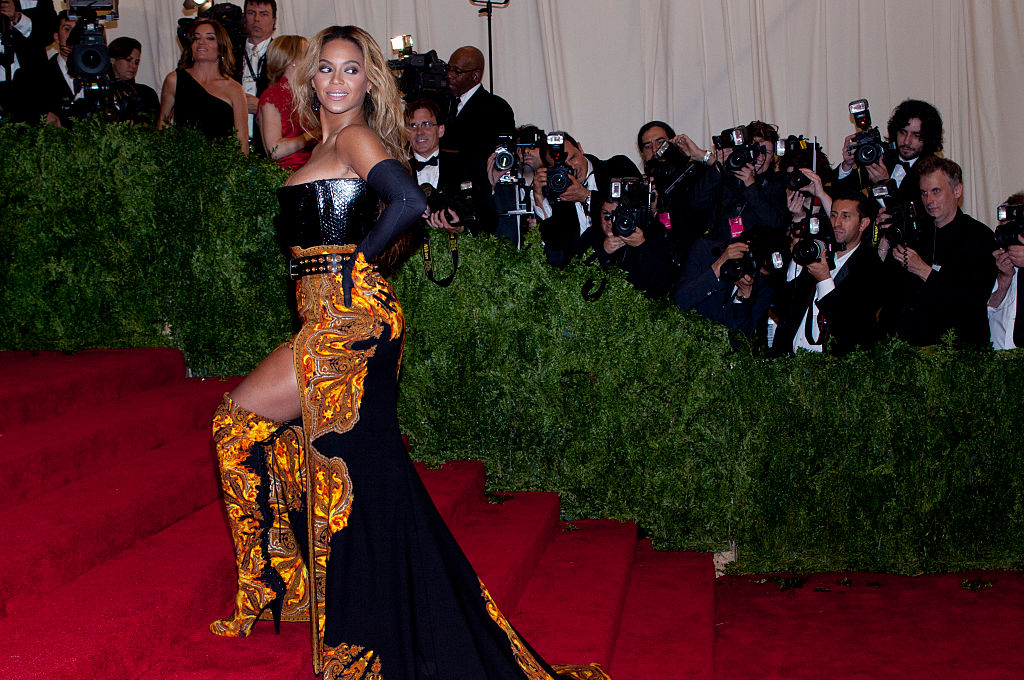 The theme of the event coincides with the exhibit, and designers and fashion houses actually work directly with certain invitees — sometimes problematically, such as when Ashley Graham couldn't get a designer to work with her, despite her invite. Usually the designer and invitee walk the carpet together and sit at the same table together. It's a chance to raise money for the museum, but also for designers to claim, in a way, certain celebs they want to dress. Remember in Life of Kylie when she was getting ready for the ball and had to dye her hair at Donatella's request because she was one of the fashion house's 2017 Met Gala guests? That's why.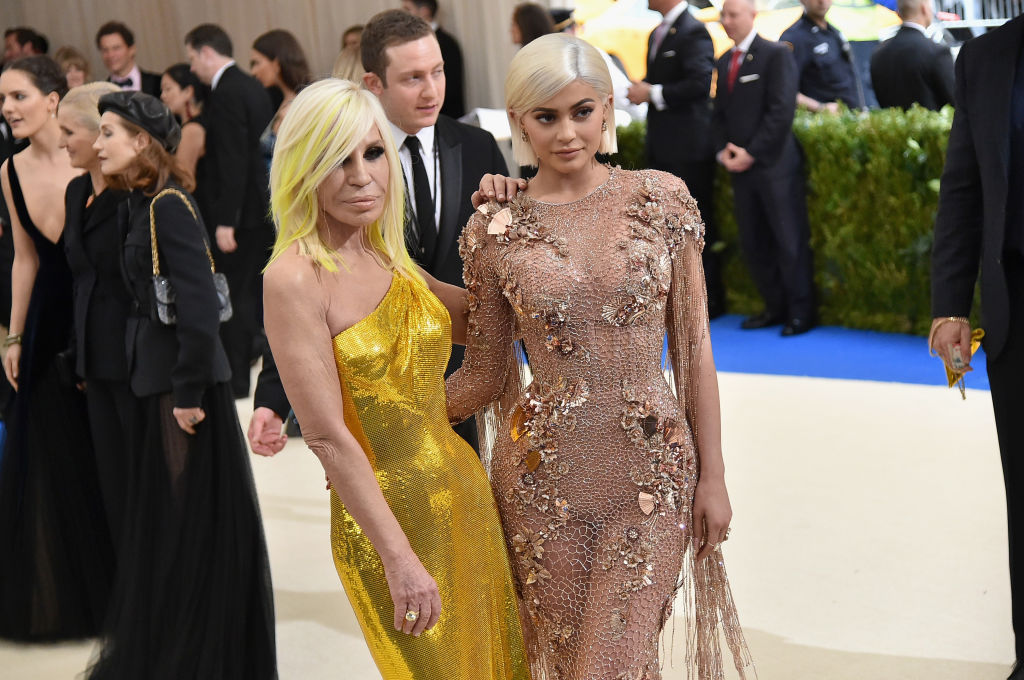 Sometimes the theme is based on a designer or fashion house— last year was all about Comme des Garçons, but in 2015, for example, it was "China: Through The Looking Glass," and in 2013 it was "PUNK: Chaos to Couture." You don't just wear a LBD to the Met Ball. You try to exemplify the theme as literally or figuratively as possible. This year should be interesting and possibly controversial, since the theme is "Heavenly Bodies: Fashion and the Catholic Imagination."
The exhibit itself will tackle the Church's influence on fashion throughout the years with 150 designer pieces, including actual garments and accessories on loan from the Vatican, which has approved the event. Dolce & Gabbana, Versace, Chanel, and Valentino will also be featured, according to Harper's Bazaar. It will definitely be interesting to see how far — or how safe — our faves go with the Catholic undertones in their lewks.
3Who's going this year?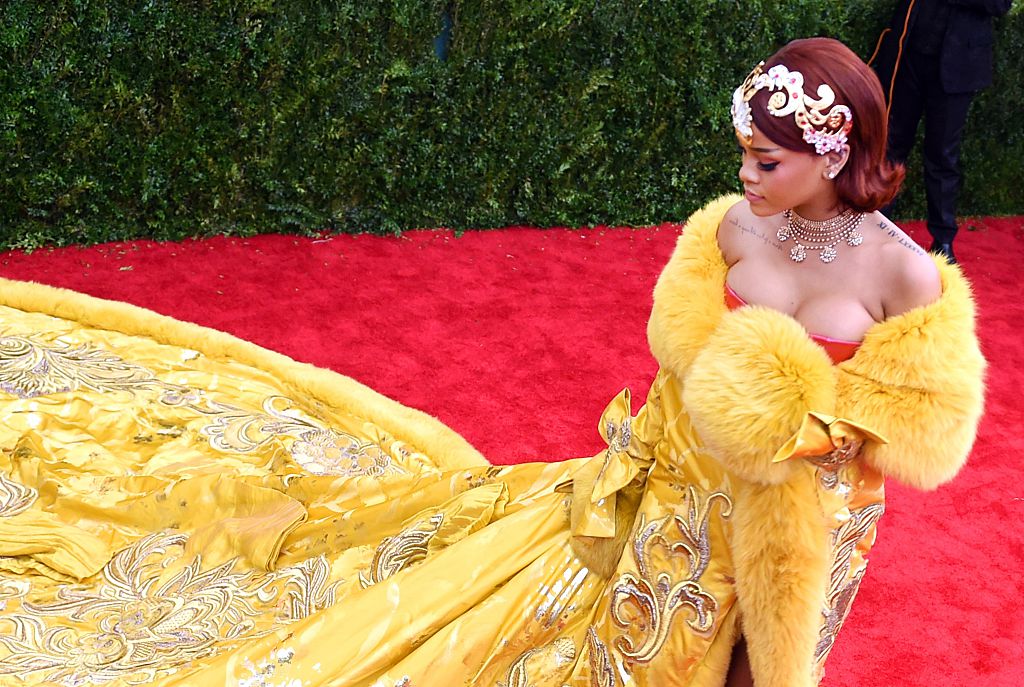 Anyone who's anyone, of course! The hosts — Donatella Versace, Amal Clooney, and Rihanna — will most certainly be there. Beyoncé always makes an entrance, along with anyone who's been making fashion a priority this year. Expect to see some Kardashians and Jenners, and Met Gala staples such as Lupita Nyong'o, Sarah Jessica Parker, Madonna, Gisele, and all the supermodels you can think of, along with fashionistas like Janelle Monáe, Lady Gaga, Katie Holmes, and anyone else Wintour and her co-hosts deem too fashionable to pass up.
Remember: this is an event where all sorts of celebs collide. Solange and JAY-Z's alleged elevator fight took place after the 2014 Met Gala and Taylor Swift was caught dancing with future beau Tom Hiddleston at the 2016 party, despite supposedly being with Calvin Harris at the time. Who KNOWS what will happen this year.
4How can you watch it?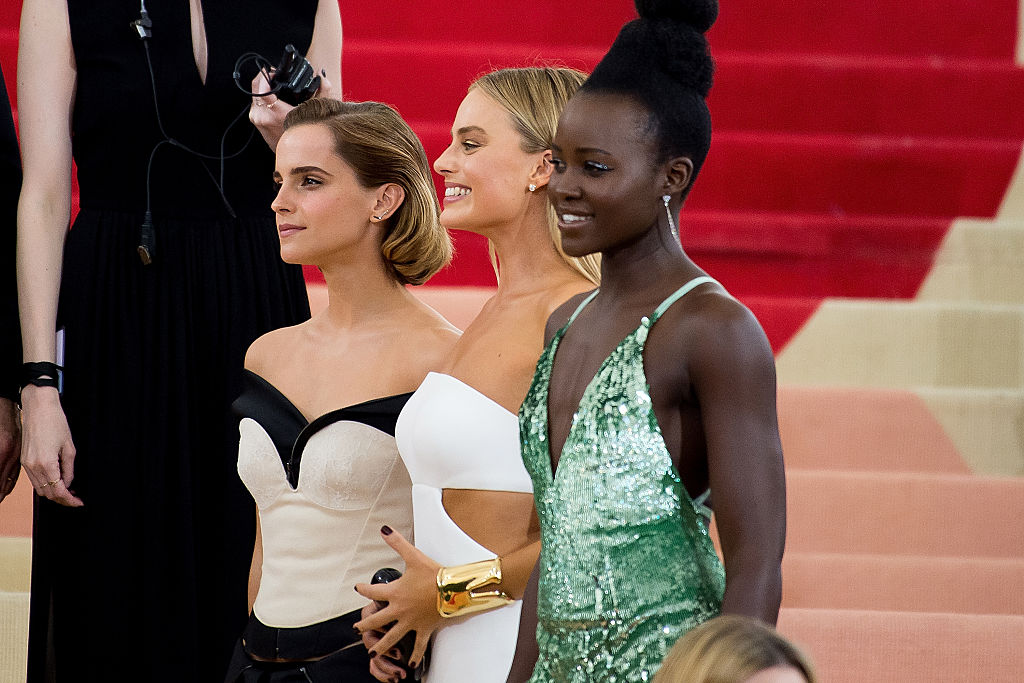 It's seriously just a fundraising dinner, so it's not like it's on TV. However, the red carpet arrivals, which happen on the glam steps of the Met, can be watched. Two years ago was the first time E! News was granted access and they will be live-streaming the event starting at 7 p.m. ET on all of their platforms. Vogue often has a livestream, too. And you can always keep up with the arrivals on Twitter and Instagram.
5Is there any way to get an invite to this thing?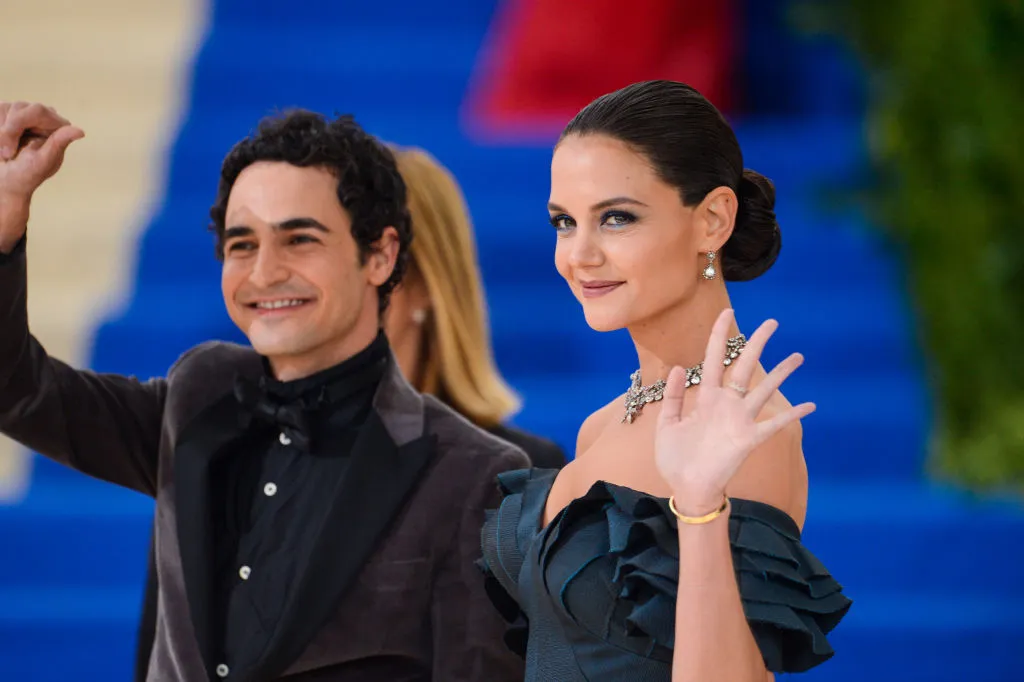 Put this on your vision board, lovebugs, because this is the elitist of elite events. Remember, it's for charity, so an invite does come with a price tag. Not for celebs, of course, but the fashion houses, designers, and even nail polish companies, according to Fortune. About 500 to 700 people are on the official, Wintour-created guest list. Otherwise, tickets are $30,000, or you can pay $275,000 for a table. Hey, at least you get dinner. The money all goes to the museum — last year it raised an easy $12 million.
One day, we hope we'll all be invited to the Met Gala together. Until then, we'll be sipping prosecco in front of the livestream and hoping for another illicit bathroom selfie from the cool kids' table.