Twitter couldn't stop joking that Beyoncé showed up as a "ghost" to the 2018 Met Gala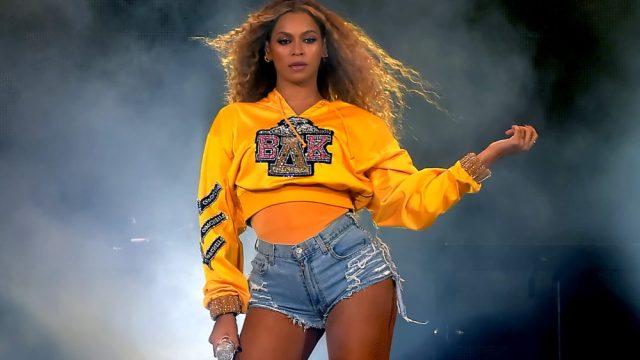 At the 2018 Met Gala, celebs brought it, and then they brought it. Stars rocked the Heavenly Bodies theme, with Twitter deciding that Beyoncé won the 2018 Met Gala by arriving as the *literal* Holy Ghost. One little thing, though: She wasn't actually there. And a meme is born! Twitter couldn't stop joking that Beyoncé rolled up to the red carpet, invisibly, as the actual Holy Ghost.
Seeing as how Rihanna dressed like the Pope, SZA looked like an angel, Cardi B redefined what it means to be pregnant and glamorous AF, it makes sense that Beyoncé that stole the show by…not even going. That's the thing about this meme — Beyoncé wasn't actually at the 2018 Met Gala. Twitter couldn't help themselves, though. They found every photo possible that *only* had photographers in it, and a new meme was born.
false
Even fellow celebrities joined in on the joke, with Amber Tamblyn tweeting "Beyoncé arrives at the 2018 Met Gala as a holy apparition, everyone else can go home now you've all lost." Wait, shouldn't Amber Tamblyn have been there?
Beyoncé has never shied away from embracing a Met Gala theme, so it's not totally bonkers to imagine she'd work the red carpet in an invisibility cloak.
That said, would being too literal with the theme kind of be a fashion faux pas in the end? Wait, none of this even matters, since she wasn't actually at the 2018 Met Gala event. Honestly, though, it's so encouraging to see  Twitter play nicely with one another for a change. If everyone can bond together and joke about Beyoncé showing up to a red carpet event as the literal Holy Spirit on a random Monday night, imagine how positive the community could be year-round! If they wanted to be!
At any rate, this is one of the few instances of Twitter being pure and delightful. Also, I can't prove Beyoncé wasn't there, so maybe she really did win the 2018 Met Gala after all.