Apartment 34's Erin Hiemstra shows us the power of a fresh coat of paint in your home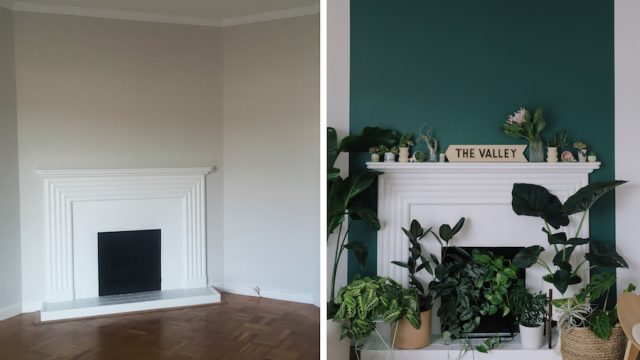 Spring is a season of change. We edit our wardrobes, we deep clean our medicine cabinets, and oftentimes, we feel like our living spaces could benefit from a refresh as well.
A tactic often overlooked when thinking about how to change your space without breaching your budget is to refresh your wall color. We spoke to Erin Hiemstra of Apartment 34 — a website featuring tips and ideas for intentional modern living — about her recent design project with BEHR and a friend's gorgeous San Francisco bungalow. Read on for design trends and tips, and pops of fun color that'll inspire you.
HelloGiggles (HG): What are some design trends for 2018 that you're loving? 
Erin Hiemstra (EH): After years of design dominated by all white rooms and Scandinavian minimalism, it's nice to see bold uses of color, prints with patterns, and more layered, tactile designs cropping up.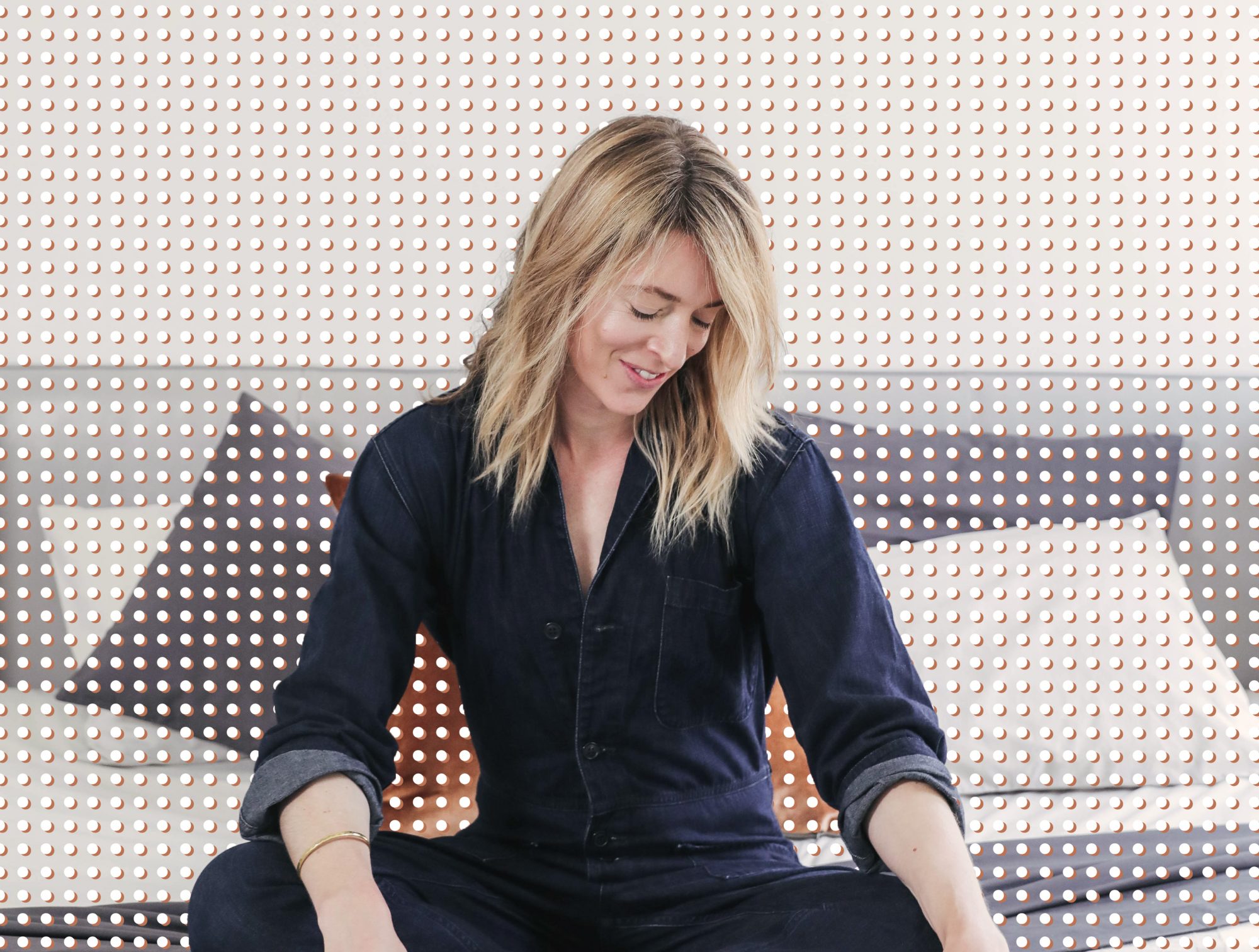 HG: What was the inspiration behind your latest home redesign project? 
EH: My friend Chloe Roth (@thechloeroth) purchased her first home — a 1940s two-bedroom bungalow in San Francisco's iconic Outer Sunset neighborhood — last spring. While I'm thrilled Chloe had some fun details like arched doorways and huge picture windows to play with, there is also plenty of late-90s lighting, a builder-grade kitchen, and really bad beige paint everywhere.
As a creative director, Chloe is well known for her discerning eye — her previous apartment was even featured in a home decor book — but designing your first home, especially after the sticker shock of buying it, can always feel like an overwhelming prospect. Having gone through the design and renovation of my own historic San Francisco Victorian, I was happy to help Chloe zero in on a vision and bring the design to life.
Color is personal to everyone, and selecting the right color can greatly impact the mood of a space.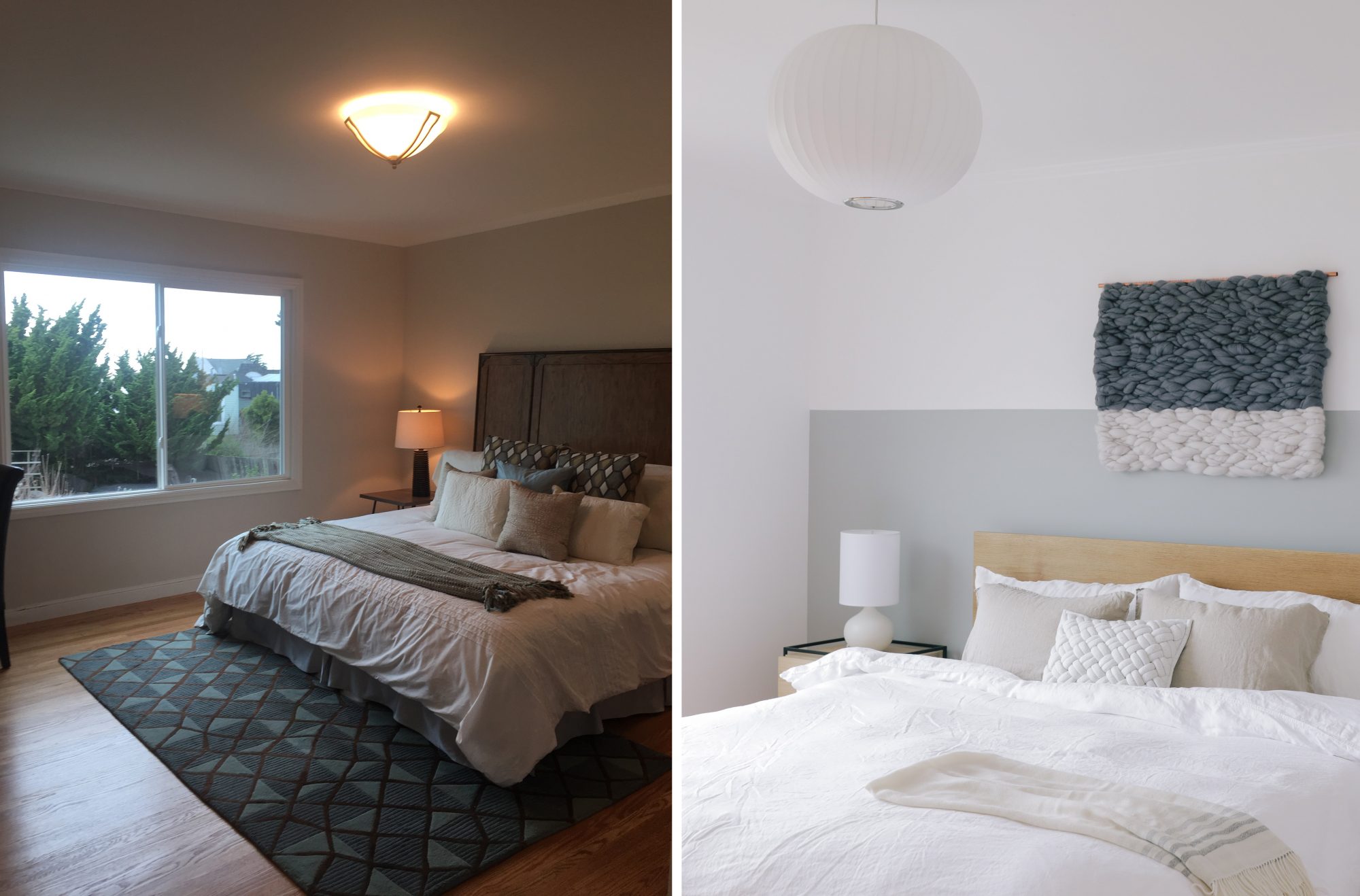 I partnered with BEHR to paint Chloe's bungalow with the BEHR 2018 ColorTrends to change the feeling of her home and create a northern California-inspired vibe. I'm a big fan of the palette and would recommend this collection of unique, new, trend-forward hues to any DIY-er looking for color inspiration.
We took our primary color palette inspiration from the home's beach-side location. We decided to use blue-gray hues in combination with natural wood tones to pay homage to the colors of the sand and sea. We also added a few unexpected pops of bold color with a deep saturated green reminiscent of the cypress trees that dot the coastline, as well as a soft green that reminds us of the wild grasses that cover the sand dunes.
It can often be very foggy in the Outer Sunset, so everything else in her home sits against a white backdrop — I wanted to make sure Chloe's home always felt bright, even when the sun is nowhere to be seen. Through a cool mix of color using the Color Trends palette, we were able to transform Chloe's house from dated and dull into a fresh, bright and modern feel that is applicable to how people live today.

HG: How did you select the colors you went with? Did the fact that the home doubles as an Airbnb factor into paint color choice at all?
EH: Chloe has a small studio space in her basement that she could use as an Airbnb rental (or a crashpad for friends). We wanted to create a really relaxed beach house-vibe for this space. We selected BEHR's Wabi-Sabi — an easy-going, versatile green that's inspired by nature. This color pulls in the greens of the trees and the colors of the ocean found in Chloe's neighborhood. A Moroccan-inspired rug and modern art in soft hues by Mineral Workshop add to the laid-back beachy-boho feel. It's a calm, welcoming spot for a visitor to stay.
HG: The dark green "Equilibrium" color is so rich and gorgeous. What would you say to a homeowner who wants to use the color, but is afraid to make such a bold choice?
EH: I'm obsessed with Equilibrium. It's a rich, saturated green that offers deep drama, but is still fresh. It reflects light beautifully and shifts tones as the light shifts.
A really strong wall color grounds a room and serves as an anchor for anything you put in front of it.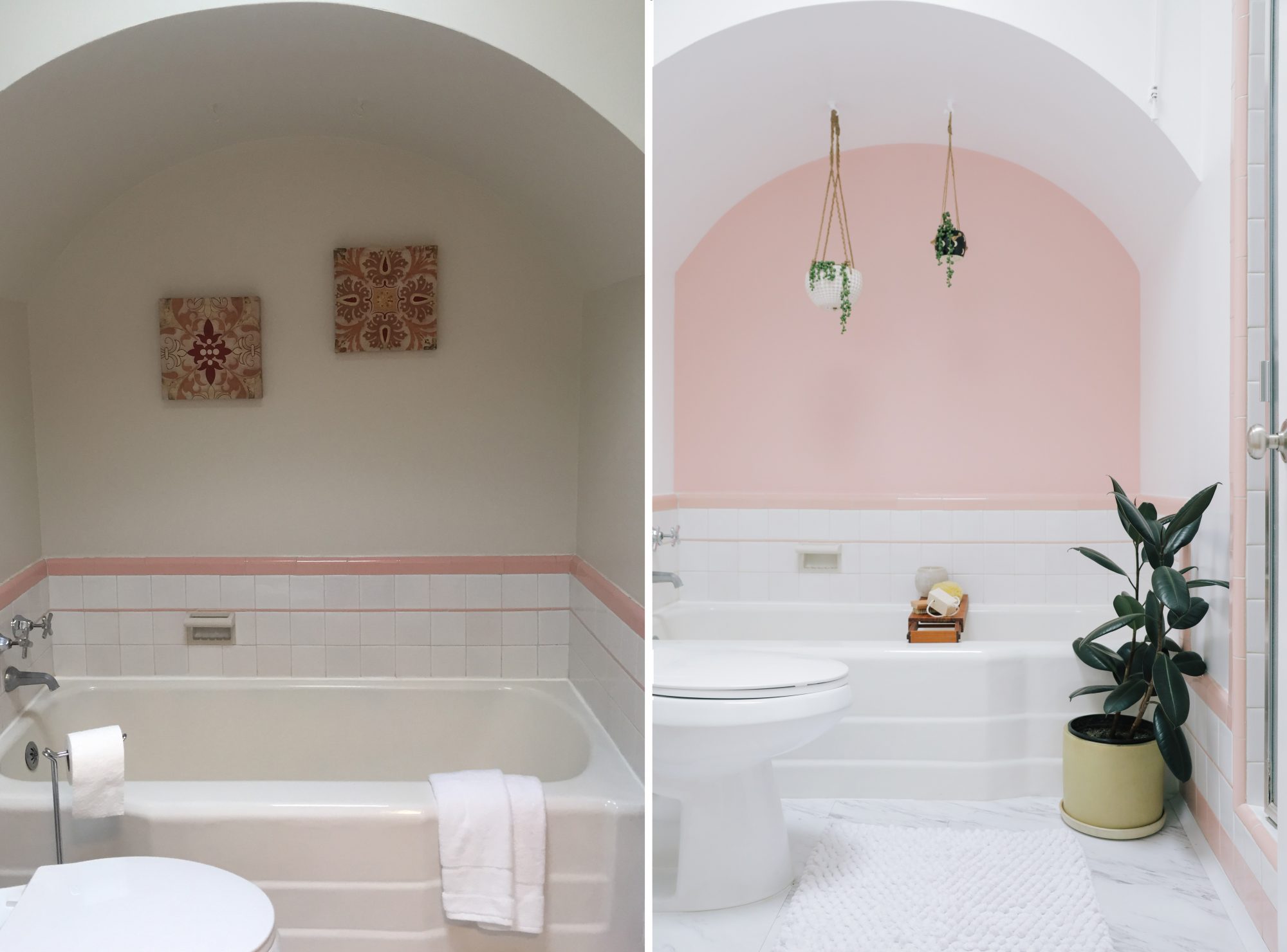 HG: Is there a specific trend you really want to catch on?
EH: I'm loving the oversized art trend. Galley walls are just so busy. For Chloe's house, we turned to Bay Area artist Nicole Mueller to commission a stunning original piece just for this space using BEHR's 2018 Color Trend palette. Nicole's techniques are so cool.
HG: What does modern living mean to you in 2018?
EH: I think modern living today is really about combining beautifully designed form with the function we need. I certainly want to be in a beautiful environment, but I don't feel the need to collect things just because they're beautiful. Now you can find so many functional objects with really good design.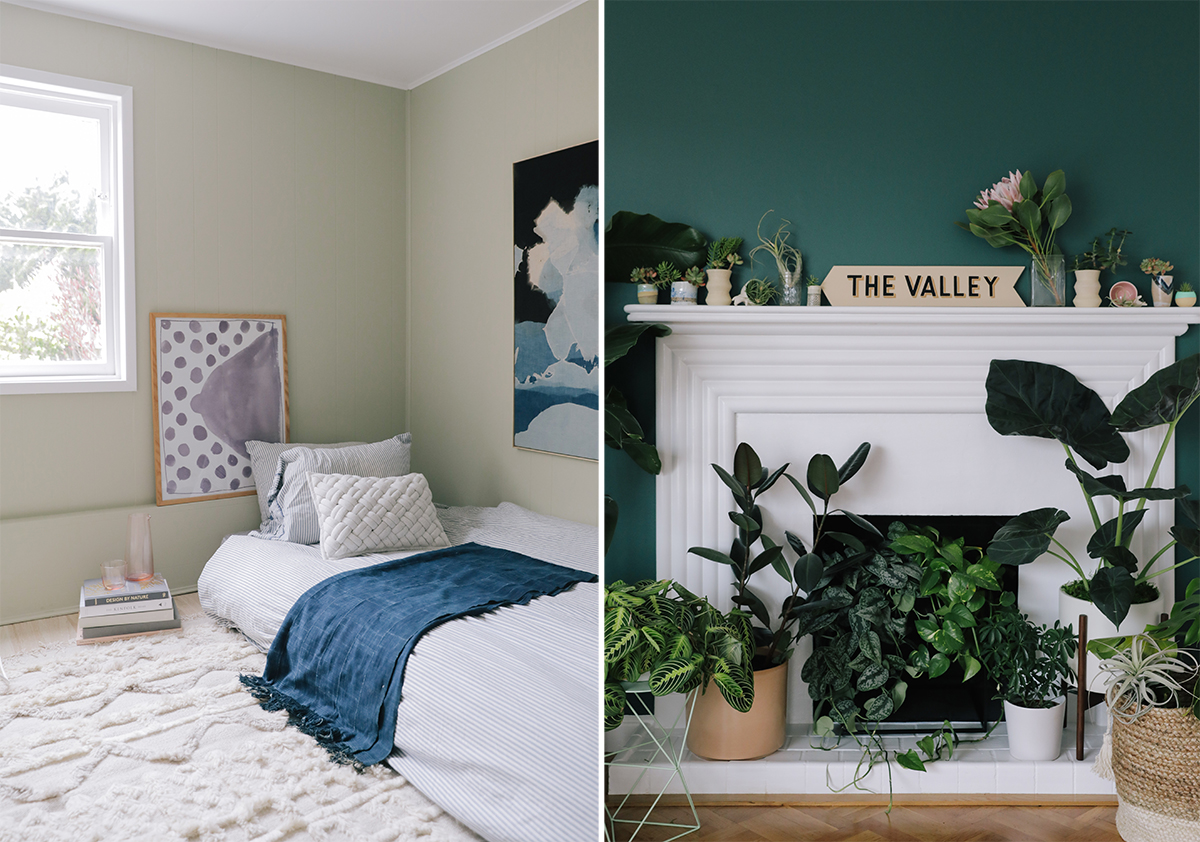 What you surround yourself with informs both how you feel and how you look at the world, so if you take the time to make intentional choices about what you bring into your home, you can really impact your emotional well-being.
HG: What design trends do you predict we'll be seeing throughout the rest of 2018?
EH: I think the use of color is only going to continue.
You can still have a whitebackdrop but inject color to make your spaces pop. It feels modern and fresh.
Hunter green has been trending on Pinterest. Purple is everywhere this year, and millennial pink doesn't seem to be fading. I think Chloe's home is a great example of using color without going overboard.