This is what beauty trend you should experiment with in 2018, according to your zodiac sign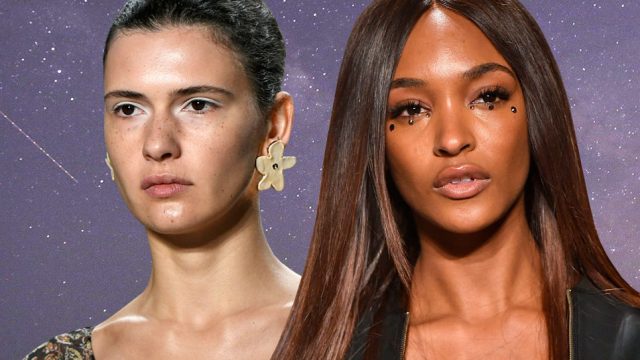 New year, new you, right? 2017 was a lot for many of us, but one thing it didn't lack was plenty of new beauty products and trends to try. Consider the myriad weird facials, cool haircuts, and statement-making beauty looks that helped make the last 12 months pretty beautiful. But now we're at the tail-end of the year and left with one question: What's next? In order to make your transition into a brand new year a little easier, we've picked a beauty trend for each zodiac sign to experiment with. We've tapped astrologer and founder of The Midheaven, Amelia Quint, to really make sure the stars approve of the *new* you.
Are you a Pisces looking to add some color to make your eyes the stars? Maybe you're a Virgo who wants to add a pop of color to your lips without being fussy. No matter what your sign is, this list is sure to help inspire your new year, new you aesthetic. You can also read the recommendation for your Venus and rising sign. Venus rules over beauty, and rising signs are how other people perceive you, so you'll have options to get your best look down for the new year.
1Capricorn (December 22nd-January 19th)
Next-level lashes
No one does classic glamour quite like you, Capricorn. You're the perfect sign to rock the season's trend of big, big, big lashes. Whether you're getting lash extensions, layering on the mascara, or wearing some over-the-top Huda Beauty falsies, you'll be belle of the ball in no time. Pair with some bold brows and bright lips (and a wink, of course) to make 2018 the most fabulous it can be.
2Aquarius (January 20th-February 18th)
Wearing eyeliner in unexpected ways
If there's a sign that does something in an unconventional way, it's you, dear Aquarius. That's why wearing eyeliner in unexpected ways, à la Jill Stuart S/S 2018 runway show, is totally up your alley. And who says eyeliner even has to stay on your eye? Use a precise liner like Kat Von D's and then color outside of the line in the new year.
3Pisces (February 19th-March 20th)
Opaque swatches of blue and green
Dive into the depths of yourself, dear Pisces, by wearing an eye look inspired by the sea. Whether you're doing a deep blue like Marni or a jade shade, swipe on some opaque color, like this Nars palette, to make your peepers pop. Pair with nude lips and bold brows to really make the color stand out.
4Aries (March 21st-April 19th)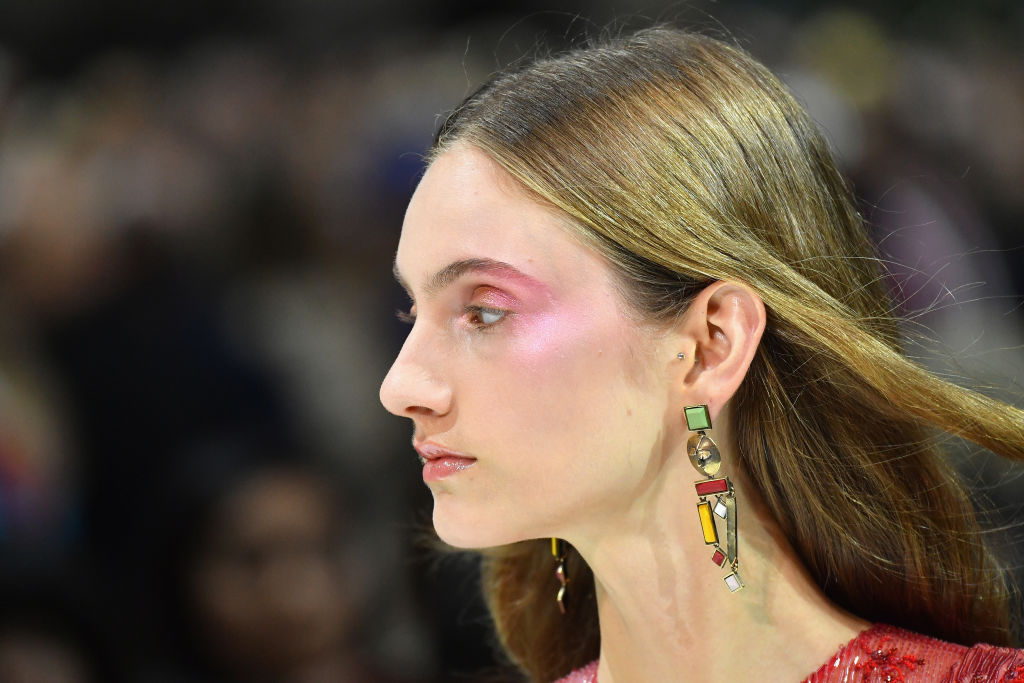 Blush, blush and more blush
Blush is a huge trend this season, lending a little sweetness to any and every look. Use a rosy pink shade like Make Up For Ever's Cool Pink, as an eyeshadow and a blush to really amp up the sweetness. Pair with some lip gloss and highlighter to really make your skin stand out this new year.
5Taurus (April 20th-May 20th)
Geometric nails
Geometric manicures have been everywhere the past season, and they'll be everywhere in the year to come. Taureans are all about luxury, and a nice mani is one of the little things you can't help but love. Try black and white nail art to expand your manicure game in 2018.
6Gemini (May 21st-June 20th)
Neon eyes
Gemini, you're the creative of the zodiac and love to take risks with your appearance. Who else would rock neon eyes like you? This version at Tracy Reese is inspiring us to grab our brightest brights, like this vibrant green from MAC. Swipe it on your lids whenever you need a little something to keep you going in the new year.
7Cancer (June 21st-July 22nd)
Gold highlighter
Thanks to Fenty Beauty, we can all get our shine on. Highlighter may not be a new trend for this season, but gold-on-gold shimmer is. Who else, but luxurious and sensitive Cancer would rock Trophy Wife highlighter like nobody's business? Swipe some on your cheeks, eyelid, and the tip of your nose to glow like the queen you are. Finish the look by loading up on mascara to really pack a punch.
8Leo (July 23rd-Aug 22nd)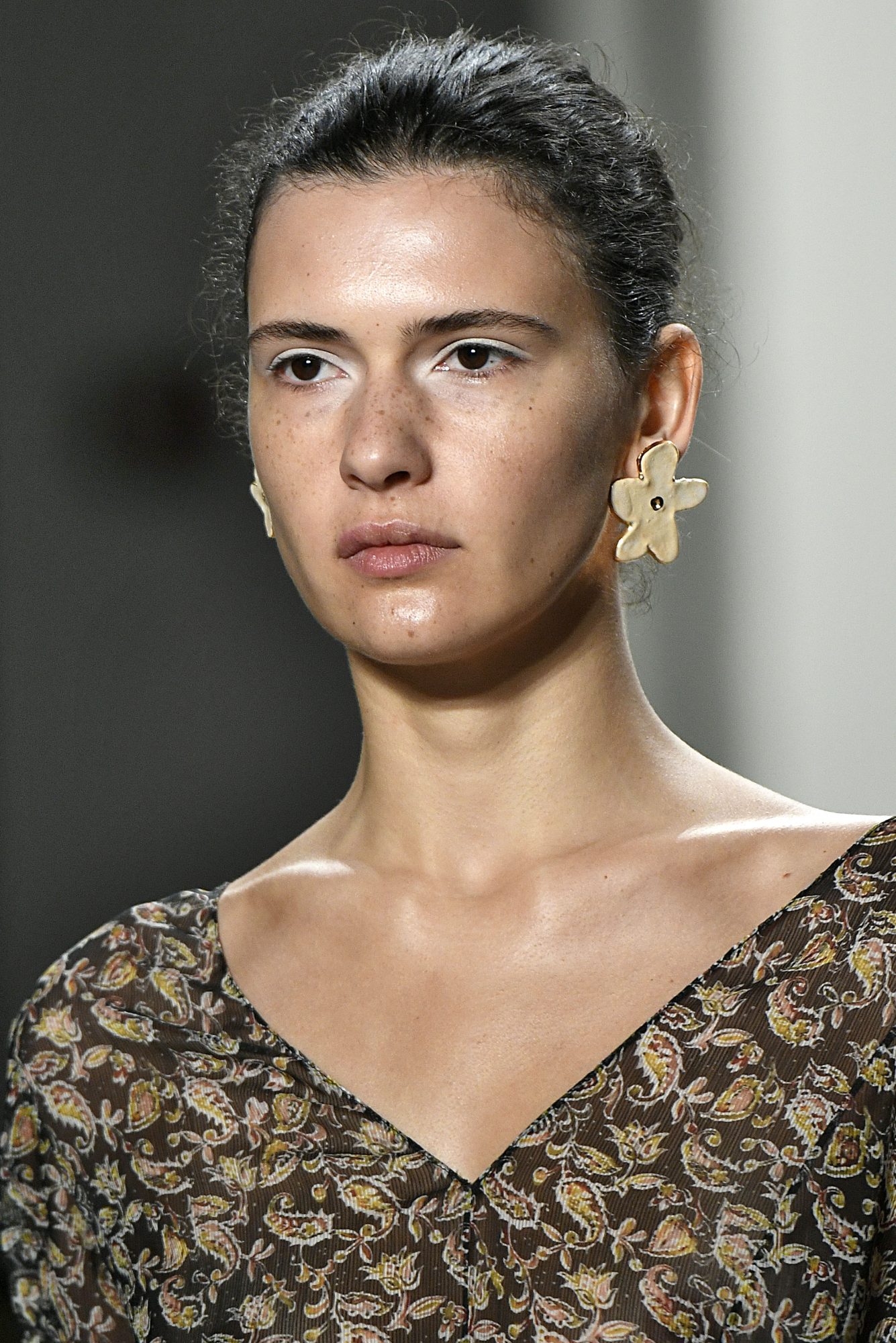 White eyeliner
Leo, you need a new makeup statement in the new year to really show you're queen of the jungle. Something unexpected but still chic, something eye-catching but still regal. The answer? White eyeliner, like Stila's All Day Liquid Eyeliner in Snow. Use it in replacement of your classic black, or as a graphic accent to make your eyes the center of attention. Add some bushy brows to really bring the look together.
9Virgo (August 23rd-September 22nd)
https://www.instagram.com/p/BZY8b3UA7AK
Lip tints
You may be practical, dear Virgo, but that doesn't mean you don't appreciate the finer things. You're the perfect sign to try out 2018's most innovative lip trend: lip tints. More subtle than a lipstick but more obvious than a balm, lip tints will add some color to your look without feeling overwhelming. Try a multitasking tint, like this one from Chosungah 22, that works for eyes, lips and cheeks.
10Libra (September 23rd-October 22nd)
Rose quartz and jade facial rollers
Facial rollers are practical, helping you improve blood circulation, skin tone, and elasticity of the skin. You're a child of Venus, Libra, so a Herbivore Botanicals facial roller in rose quartz or jade will help you open your heart while making you all the more beautiful. This is a beauty ritual perfect for the divine you that's sure to blossom in 2018.
11Scorpio (October 23rd-November 21st)
Dramatic pixie cut
You love to make a statement, Scorpio, but only if it's on your own terms. That's why a dramatic pixie haircut is sure to help you start a new year on the right foot. Choose a style with some layers to really stand out, then style with OUAI's Matte Pomade to help make your #hairgoals a reality.
12Sagittarius (November 22nd-December 21st)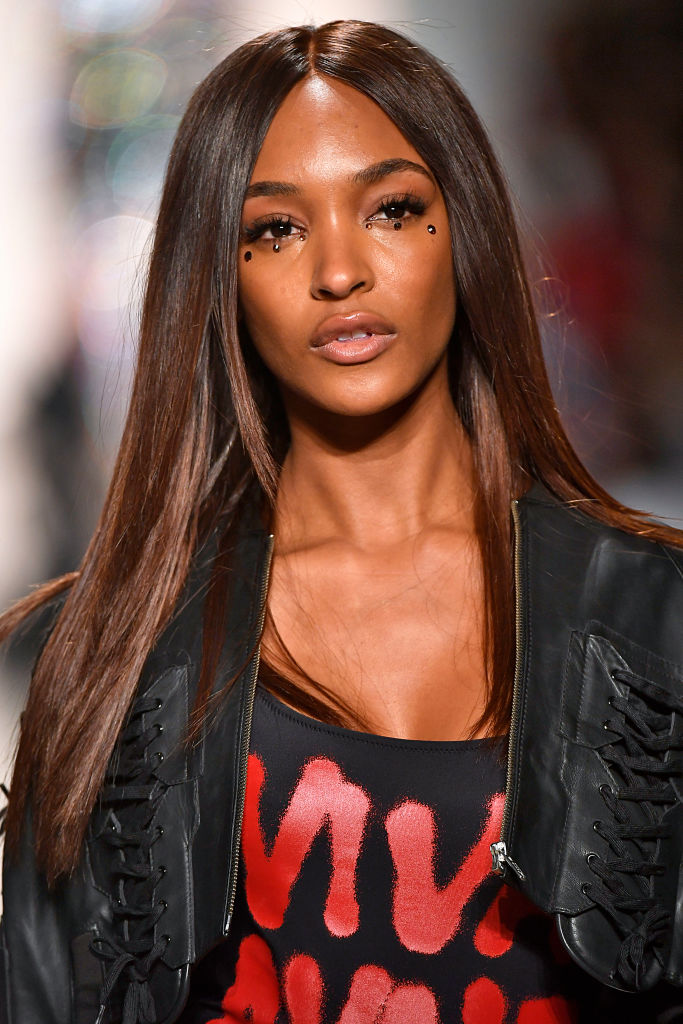 Crystals as makeup accents
No one has a vision like you, Sagittarius, which is why you need a beauty look a little more out there than some of the other signs. Try adding some crystal elements, like adhesive jewels from Lottie London, into your look by using them under your eyes or in the outer corner. You can match them to your look or pick all black to make a darker statement.