Here are the best memes spawned from the 2017 Met Gala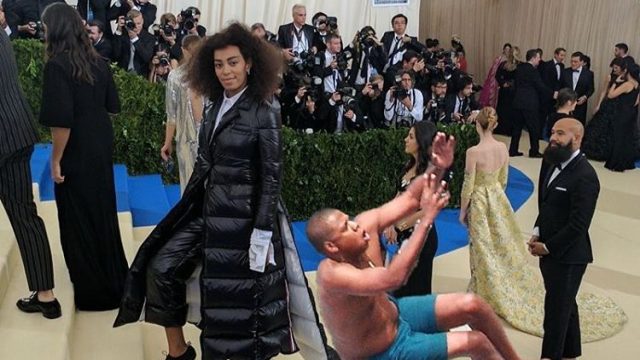 Quite possibly the only thing better than keeping up with red carpet events is keeping up with all the hilarious memes that are spawned afterwards. And last night's Metropolitan Museum of Art's Costume Institute Gala, AKA the 2017 Met Gala did not disappoint in the meme department. The gala combines over-the-top themed outfits with some of our most beloved celebrities, and it continues to gift the internet with new, incredible meme material year after year.
And we've put together a compilation of some of the funniest, because — let's face it — memes make the internet go 'round.
Now, let's take a look at the best memes of the night, shall we?
1. Relatable AF (also a little bit of a life hack #stayready)
2. Find your tribe and love them hard
https://www.instagram.com/p/BTlyoRgDbXK
3. Sarah Paulson is all of us…
4. A little Slip N Slide, anyone?
https://www.instagram.com/p/BTl4gTKgylY
5. Diddy absolutely stole the show with this pose
6.And it was so nice we had to do it twice
https://www.instagram.com/p/BTlDPhbjB5z
7. Where in the world is Priyanka Chopra?
false
8. Even the Kool-Aid Man got in on the fun
9. Who wore it better?
We can't stop laughing at these, send us some of your favorites!