The 2017 John Lewis Christmas ad is here and ready to make you miss the monster under your bed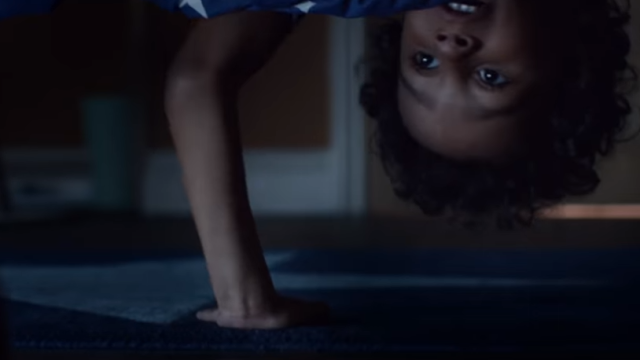 From decorations to the cooler weather, it's clear Christmas is in the air. It also means, even though it's still not quite Thanksgiving, Christmas commercials are appearing more and more. Now, the 2017 John Lewis Christmas ad is here and ready to make you fall in love with the monster under your bed. This year's commercial centers around a monster named Moz. Though it's technically a two-minute advertisement for John Lewis, a high-end department store chain throughout the United Kingdom, it feels more like a feel-good short film. In true John Lewis Christmas commercial fashion, it'll get you into the holiday spirit and may make you shed a tear or two in the process.
The gist of this year's ad? Seven-year-old Joe cannot sleep because Moz keeps him awake at night, wanting to play. A night light eventually helps Joe catch some zzz's, although the real story is about Joe and Moz — their friendship will tug at your heartstrings.
Aside from the touching story between them, the soundtrack helps lure you in emotionally. The Beatles' 1969 song "Golden Slumbers" sets the scene, covered by the Manchester band Elbow. Believe us, you'll want to listen to it again and again. Michel Gondry directed the ad. ICYMI, he also directed projects such as Eternal Sunshine of the Spotless Mind and Daft Punk's "Around the World" music video.
"This project was such a pleasure," said Guy Garvey, the lead singer and principal songwriter of Elbow. "Michel Gondry and the song did all the work for us. We are really proud to be involved."
Here's a peek at Moz from the ad, one of the most lovable monsters we've ever seen.
You can watch the full John Lewis #MozTheMonster ad here.
https://www.youtube.com/watch?v=Jw1Y-zhQURU?feature=oembed
After watching that, we definitely have all the feels. Once again, John Lewis got us into the Christmas spirit with a story about friendship we won't soon forget. And if you want to check out even more John Lewis ads, you'll find plenty of them on YouTube. Just be sure to have plenty of Kleenex on hand.