2016 is on track to be the hottest year in history, and here is how you can help protect our planet
If you've been feeling a little toastier than usual lately, you're not the only one.
The U.N.'s World Meteorological Organization (WMO) announced Monday that 2016 will "very likely be the hottest on record.
WMO secretary general and Downer in Chief, Petteri Taalas said, "The high temperatures we saw in 2015 are set to be beaten in 2016."
While high temperatures in early 2016 were likely due to the El Niño phenomenon, a climate cycle in the Pacific Ocean characterized by a warming of ocean water and unpredictable weather, temperatures have remained high throughout the year. Taalas also stated that "because of climate change, the occurrence and impact of extreme events has risen. 'Once in a generation' heatwaves and flooding are becoming more regular."
And it is especially important for us residing in the States to take action (even small steps) to help the organizations protecting the environment.
President-elect Trump has reportedly been looking for ways to withdraw from the Paris climate agreement as soon as possible. The agreement, which went into force on November 4th, four days before the election, has been ratified by 109 countries. It aims to reduce greenhouse gas emissions and limit the temperature increase. Without the participation of the United States, which accounts for 18% of global greenhouse gas emissions, it will be difficult for the agreement to reach its goals.
The report warned that "high impact" climate events caused by global warming could lead to food shortages, population migration, and widespread conflict.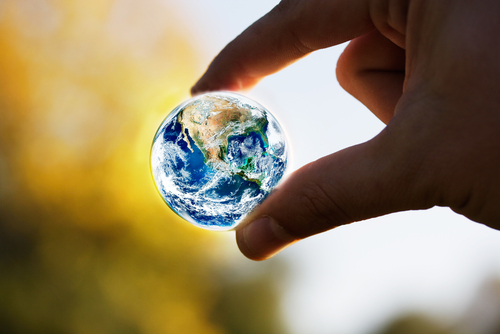 If you'd like contribute to organizations working to protect the environment and make sure that Earth remains inhabitable, check out this list from EarthEasy.com, and our list here at HelloGiggles. We can act to protect our planet.