Wow — over 200 artists support Pharrell Williams and Robin Thicke's "Blurred Lines" appeal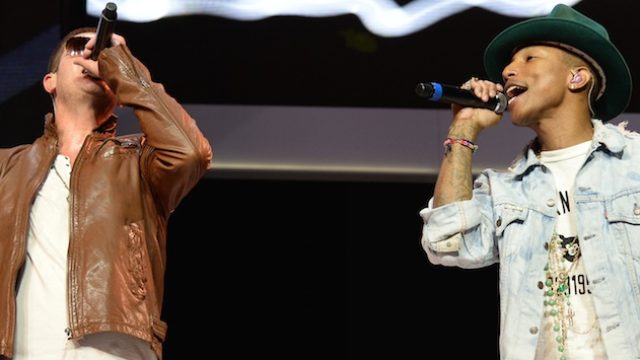 In case you haven't kept up with the "Blurred Lines" copyright infringement drama, Pharrell Williams and Robin Thicke were ordered to pay a whopping $5 million to Marvin Gaye's family for copyright infringement on the classic "Got To Give It Up." Yikes.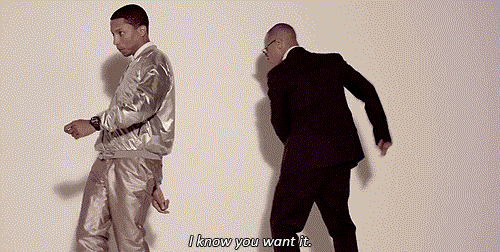 They've filed an appeal, and more than 200 artists are now publicly supporting Williams and Thicke. We're talking big names like Jennifer Hudson, John Oates of Hall & Oates, Hans Zimmer, Linkin Park, and more.
An amicus brief was filed with the 9th Circuit Court of Appeals, explaining how the current verdict could potentially affect the music industry as a whole. "[Artists] are concerned about the potential adverse impact on their own creativity, on the creativity of future artists, and on the music industry in general, if the judgment in this case is allowed to stand."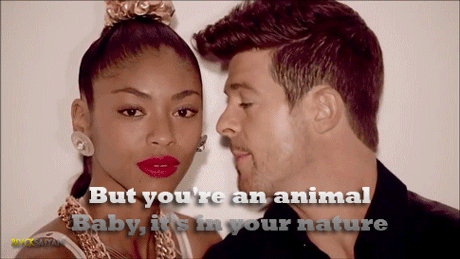 The brief goes on to talk about how the melodies of "Blurred Lines" and Gaye's "Got To Give It Up" are completely different, and therefore it's merely the idea of the songs that are similar (it also mention how ideas are not copyrightable). "The verdict in this case threatens to punish songwriters for creating new music that is inspired by prior works."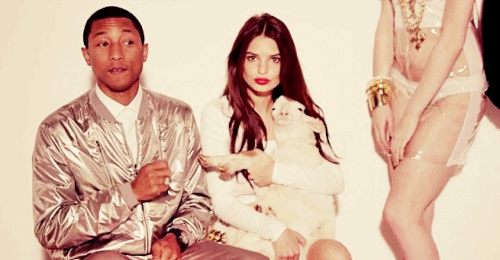 To put it all in perspective, they compare the works of artists who have drawn inspiration from other artists — highlighting how it's basically normal practice. "One can only imagine what our music would have sounded like if David Bowie would have been afraid to draw from Shirley Bassie, or if The Beatles would have been afraid to draw from Chuck Berry, or if Elton John would have been afraid to draw from The Beatles, or if Elvis Presley would have been afraid to draw from his many influences."
And they make a really excellent point.
We're hoping this doesn't adversely affect the music industry in any way, and we're super eager to find out where this one lands.