20 "Buffy the Vampire Slayer"-themed items you need to get for the show's 20th anniversary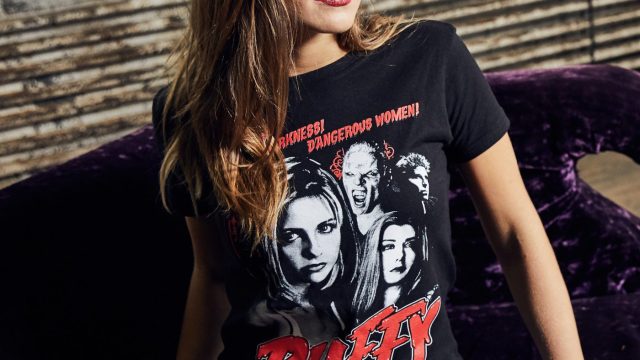 What better way to celebrate 20 years of Buffy The Vampire Slayer than with all the merch we can get our mortal hands on? It is hard to believe that two decades have passed since Buffy Anne Summers (Sarah Michelle Gellar) transferred to Sunnydale High School from Los Angeles. Premiering on March 10th, 1997, the series of trials and tribulations over the Hellmouth lasted seven seasons. Creator Joss Whedon has extended the saga through graphic novels — seasons eight, nine, and 10 have already been published. Need to play catchup or relive all your favorite Spike err… Scooby gang moments? Fear not, all seasons of Buffy are streaming on Netflix and Hulu for all of your binging needs!
The Buffy anniversary is getting the plethora of merch it deserves! Both online and in stores with apparel, accessories, books, and more being released this year. Jim Fielding, president of consumer products and innovation at 20th Century Fox Consumer Products, said in a statement:
"Decades after its television debut, Buffy the Vampire Slayer continues to stake its ground in pop culture. As one of the studio's most memorable programs, we are thrilled to celebrate the show's 20th anniversary alongside the devoted Buffy fan community."
We are, too! Take a look at the 20 items we are totally hoarding that are straight out of the Hellmouth!
6Hot Topic Buffy Trench Coat, coming this summer!
8Buffy I SLAY Adjustable Bracelet, coming soon!
17Buffy and Stake Keychain, coming soon!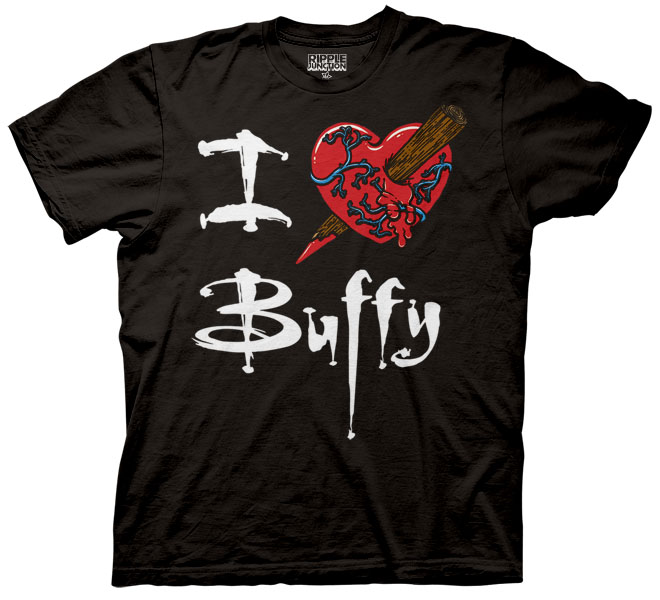 Haven't had enough? Us either. Slayer fans are diehard. What better place to meet up than the mecca of fandom, at San Diego Comic-Con?! Starting on March 10th, the "Sunnydale High Yearbook Contest" will ask fans to hit Twitter and Facebook with their high school class photos with an attached "senior quote" in the form of a Buffy caption and the hashtag #BuffySlays20 in order to win a trip to SDCC 2017! All of the bloody details can be found at BoxLunch.com. The cast and crew from the series will definitely be joining in on their social media accounts. We are SCREAMING.
Happy 20th Buffy the Vampire Slayer!