2 Chainz is selling an insanely expensive ugly Christmas sweater, but it's for a great cause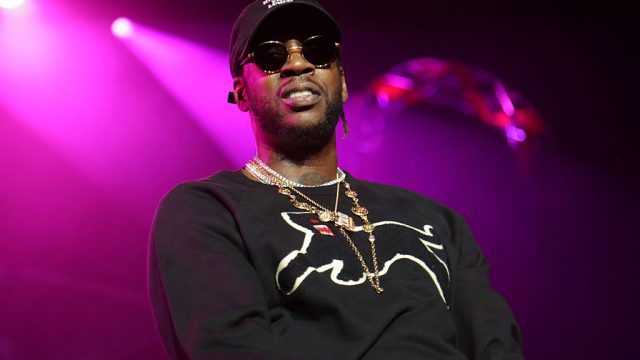 If you're looking for something to wear to your office holiday party, then we're going to politely advise you to avoid wearing the world's most expensive Christmas sweater, which 2 Chainz is selling — that is, if you're lucky enough to purchase it. For one, it's unbelievably pricey and secondly, the rapper's festive sweater is one of a kind and you'd never be able to forgive your drunken co-worker for spilling one of those glittery cranberry mimosas on your custom holiday gear.
According to Pitchfork, the guy who once sipped $600 coffee made from cat poop is officially encouraging one lucky (and loaded) buyer to share his love of the world's most expensivest shit by purchasing a $90,000 ugly Christmas sweater. 2 Chainz designed the sweater, which contains 50 carats of diamonds and 250 grams of gold.
The most impressive thing about this sweater (other than the dancing Santa) is that the proceeds from the sale of this item and all the others from 2 Chainz's ugly Christmas sweater collection will go to charity. Last year, 2 Chainz's Ugly Dabbin' Santa sweaters brought in $2 million, some of which the rapper used to give back to help families in need.
"Bout to change some lives," the rapper wrote on Instagram. "If you have a situation or know a family who's in a bad place… you can submit stories on my website 2chainzshop.com. I'm looking for families to help. Each sweater SOLD is going to help a family."
If you were looking for something to do with those 90 stacks you had lying around, we regret to inform you that the world's most expensive sweater has already been sold, but feel free to check out 2 Chainz's online shop for more stylish sweaters that will contribute to charity without completely obliterating your bank account.