For anyone whose sexual awakening was Mowgli in the 1994 "The Jungle Book"
Remember 1994's The Jungle Book? The live-action version of the Disney classic, which was written and directed by Stephen Sommers, shows little boy of the jungle Mowgli grow up to be a manly man with muscles and a loin cloth and lot of animal friends.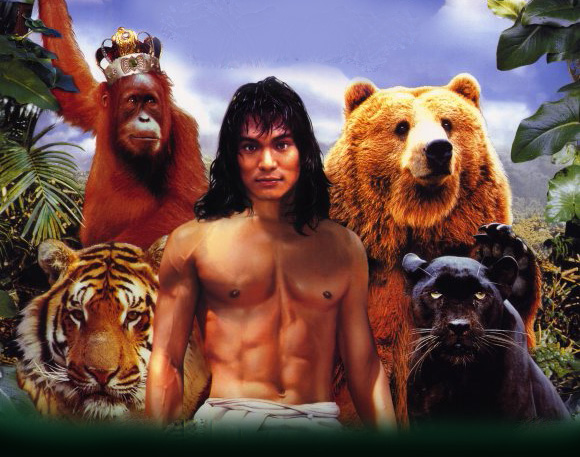 Most importantly, it starred Jason Scott Lee as Mowgli, and he was BAE. If you didn't want to drape your body over his body and kiss him until the end of time, you were clearly lying to yourself (or not old enough to understand what was going on, which is totally okay, but seriously rent the movie this weekend).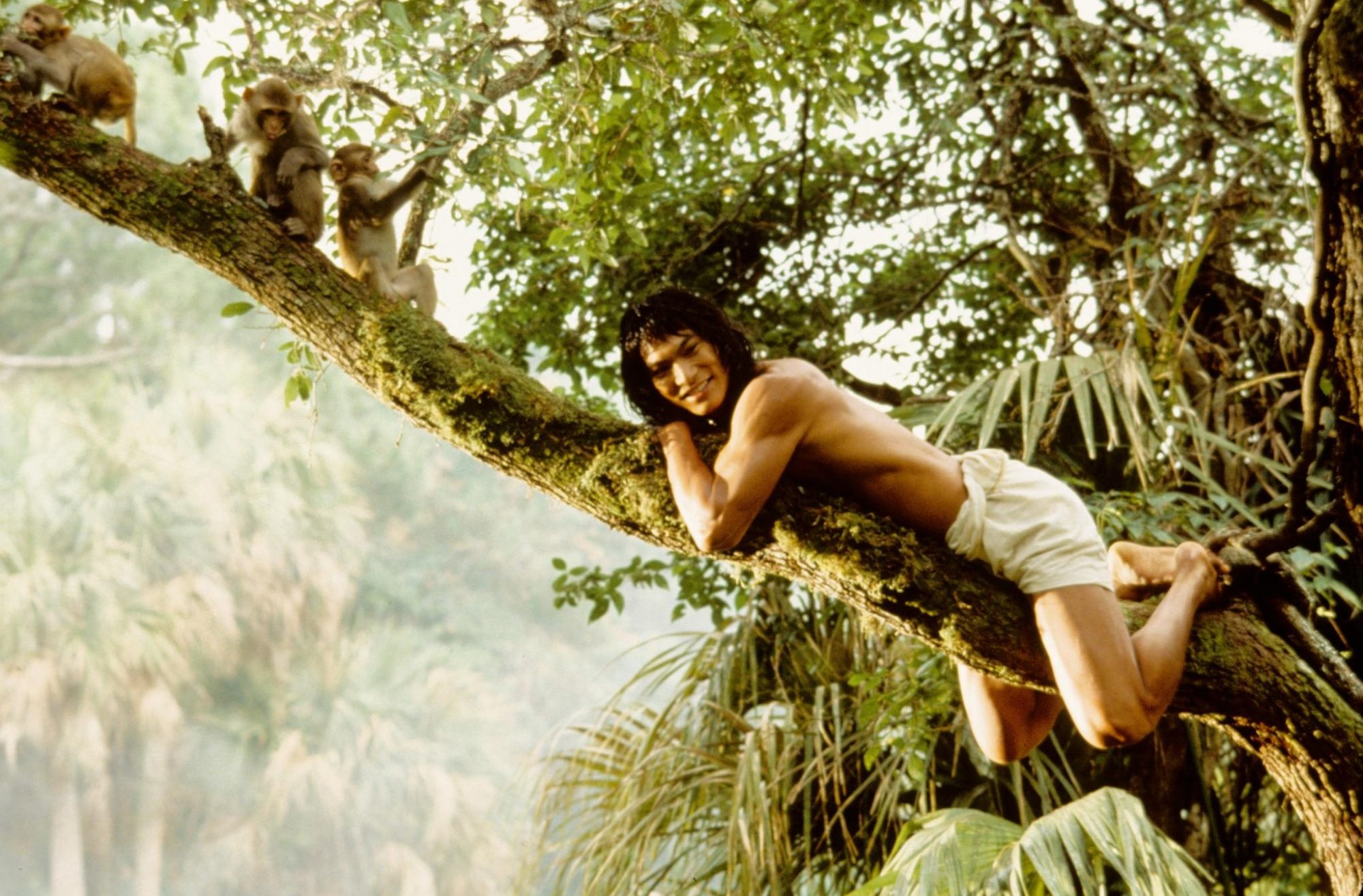 Mowgli, whose parents were killed by the cold-hearted tiger Shere Khan, is as sensitive as he is utterly beautiful. His best friends are a wolf named Grey Brother and the lovable bear Baloo. It's also important to note that throughout the entire movie his hair is wet and his shirtless body is constantly glistening.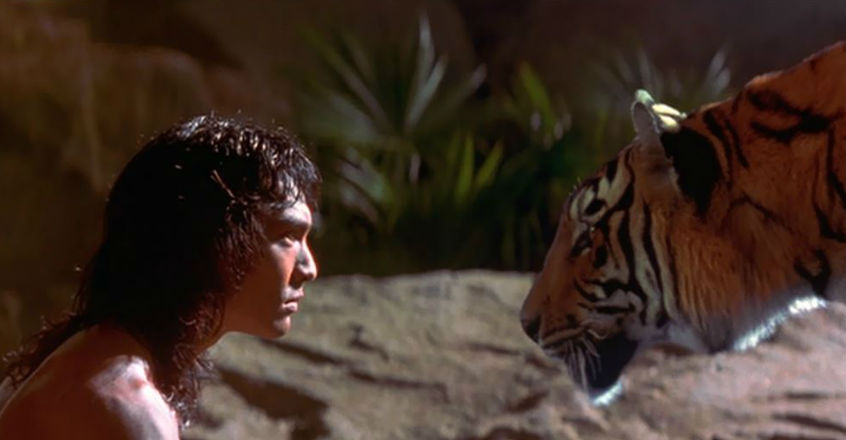 Oh yeah, and the love his life is played by Cersei Lannister, aka, Lena Headey. Katherine (who meets Mowgli as a young girl) falls in love with him when the two reunite as ~adults~ in Monkey City.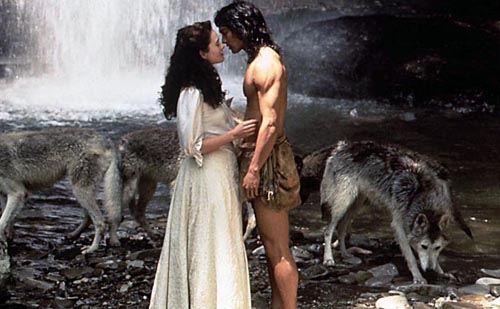 Every '90s child was insanely jealous of Katherine for obvious reasons. Not only is she crazy gorgeous, but she gets to spend the rest of her days with Mowgli, who is basically the most resourceful and kind and wonderful guy. Not that their relationship really started off smoothly. At first, she's in charge of introducing Mowgli back to civilization, which is not a very cool thing to do. PLUS, she's engaged, and her fiancee Boone (who is played by our collective '90s British boyfriend Cary Elwes who you MAY OR MAY NOT remember as Westley in The Princess Bride) is a total jerk.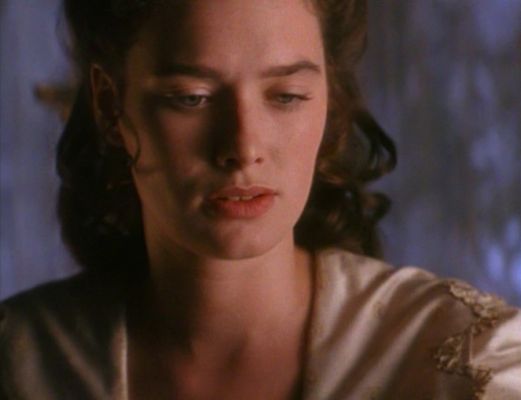 But luckily she doesn't end up with Boone, she ends up with Mowgli. And the two become King and Queen of the Jungle.
Which is great and all, but MEANWHILE we '90s girls and guys kept lusting after Mowgli and his glistening chest and ability to talk to animals.

Today, Jason Scott Lee is still acting (he was in Lilo & Stitch 2 in 2005, Balls of Fury is 2007, and the 2016 Netflix original film Crouching Tiger, Hidden Dragon: Sword of Destiny ), and he's still really cute.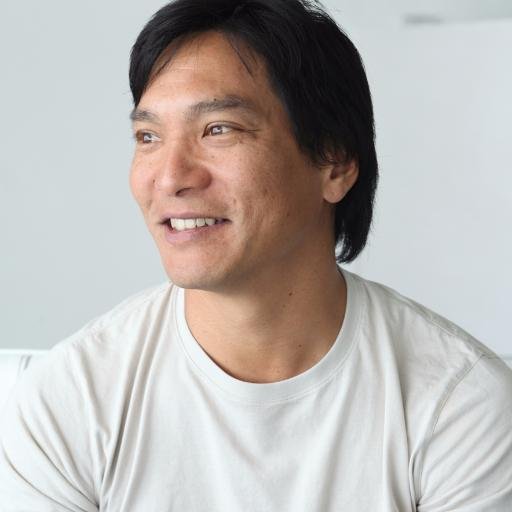 And bald. *sob*