This 18-year-old "Transparent" actress wore THE dress of our dreams, so we can all go home now
We'll forgive you if you don't (yet!) know all that much about 18-year-old Transparent actress Emily Robinson. It was, after all, only her role in 2014 as a young Ali (the older Ali is played by Gaby Hoffman) on the award-winning Amazon show that launched her into the Hollywood stratosphere. Now, though, we think you should get to know her, because this incredible actress — and major style icon — is going places.
Robinson stepped out for An Evening Honoring Carolina Herrera in New York City this week wearing a truly spectacular ball gown. Covered in a cascade of rainbow-colored confetti-style embellishments, the gown — by Herrera, of course — was positively breathtaking.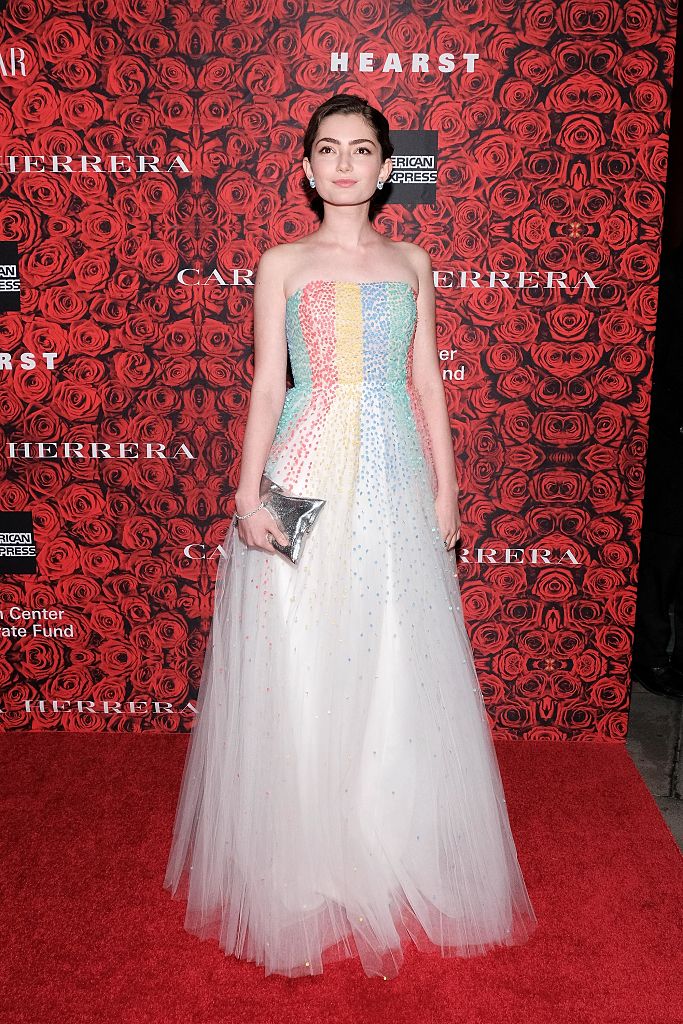 Take a closer look at the details, courtesy of Emily's Instagram:
This is truly the gown of our technicolor dreams.
While Robinson's star has just begun to rise, her sense of style has had our attention for some time now. Every time this young woman steps onto a red carpet, she looks flawless.
Here's a look she wore to a recent Zadig and Voltaire event. The ~feline~ coat over the shoulders? So smart, so chic.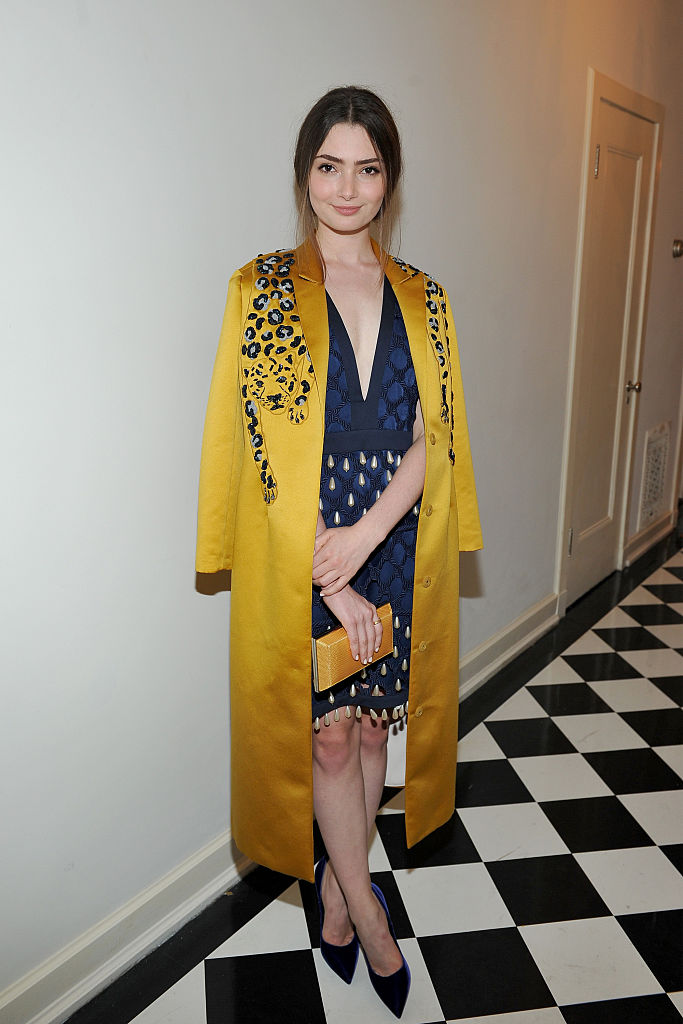 And here she is at this year's Emmys, wearing another frothy frock by Carolina Herrera.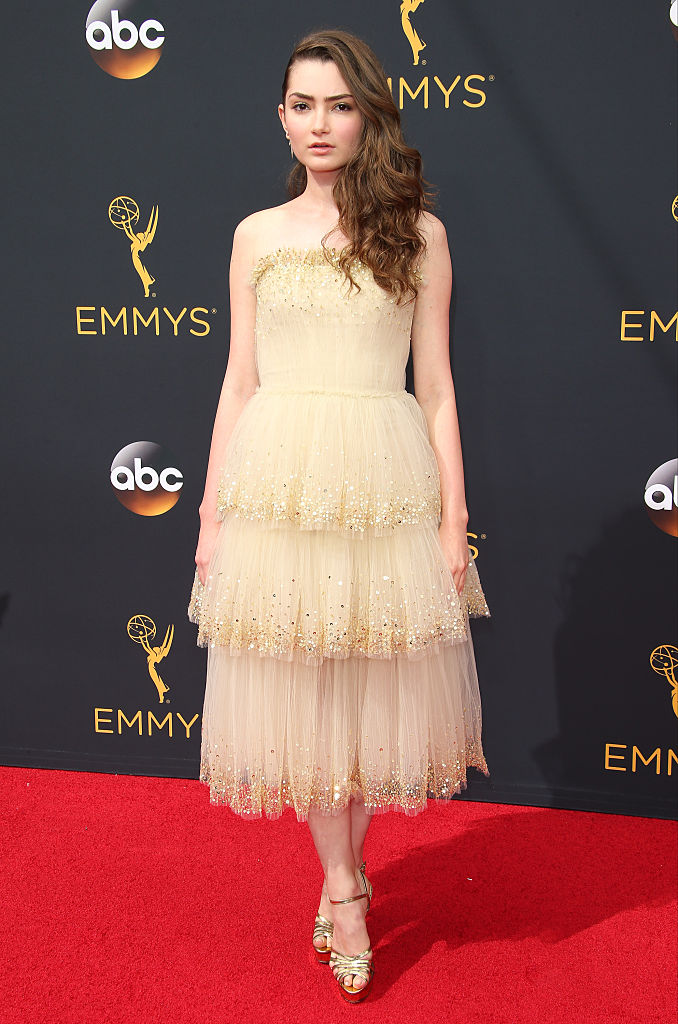 Oh, the glitter!
We're dying over this purple ombré dress she wore to a Harper's BAZAAR event celebrating Carine Roitfeld.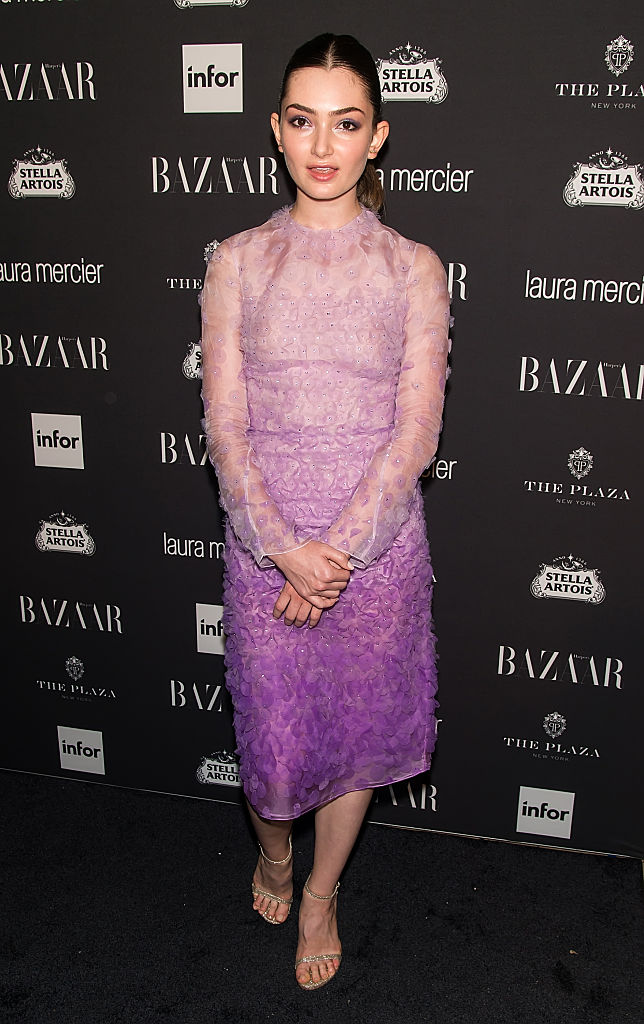 Slay, queen.
When she's not ruling red carpets, Emily is busy being a feminist and, oh yeah, also writing, directing, and starring in her first short film, called Virgin Territory.
As she explained the film to Women's Wear Daily,
"It's about a teenage girl's sexual awakening. I call it a 'queer, questioning, coming-of-age story from the female's perspective.' It's very much about understanding the female gaze and showing a very honest, nuanced, ambiguous experience of teenage girls — or one of them."
Umm, sign us up! We're so glad Emily is part of the next crop of young Hollywood A-listers! She is clearly one to watch.