Public cervix announcement: Here are 17 punny International Women's Day Instagram captions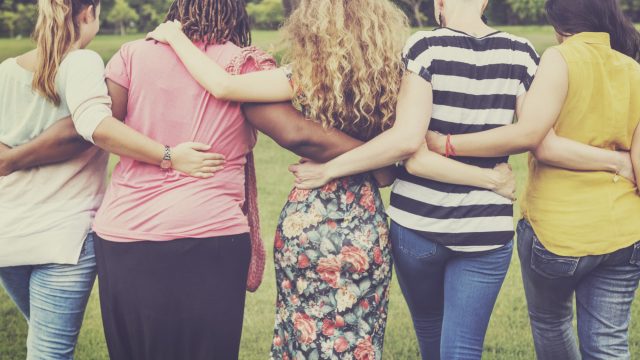 With International Women's Day right around the corner on March 8th, it's the perfect time to pay tribute to your favorite women — and, if you're a lady, yourself. Chances are that at some point on this day, you're going to need the perfect Instagram caption in honor of the occasion, and why not pull out a creative pun or two to get your point across? There are so many punny International Women's Day Instagram captions out there that would be perfect for your post and have the bonus effect of making people interested in how important this day actually is.
Let's face it — every day is International Men's Day, are we right? So this time, we should probably make sure everyone hears how awesome we are. And what better way is there to get attention than by dazzling everyone with a good pun or two? A "public cervix announcement," if you will.
Whether you're planning to attend a march, spend some serious quality time with your best girl friends, or support the women in your life from home, these caption ideas give you tons of variety to choose from, so you can impress your followers with exactly how punny you can be.
1. When you wanna call out your period for putting you through pain:
2. Just so everyone knows that your message is not an overreaction:
3. If you're tired of being told what to do:
4. To show that it's a great day to put women first:
5. If you're not particularly pleased with our current president:
6. If you want people to know that the way you dress isn't "asking for it":
7. When you're taking the opportunity to go political:
8. If you only have time for donuts, not sexism:
9. If you love cats and you don't care what people think:
10. If you love cats and want to make your feelings known:
11. If you wanna get spooky to make your point:
12. When you want to use the day as an excuse to share photos of your BFF:
13. If you care about feminism and the environment:
14. If you think people on social media have been rude to women for way too long:
15. For when you think a different wall needs to be built:
16. Just so everybody listens to you:
17. To let the other women in your life know you care:
Happy International Women's Day, everyone. Don't forget to show yourself a little love, too — you deserve it!