17 National Pet Day quotes that make perfect Instagram captions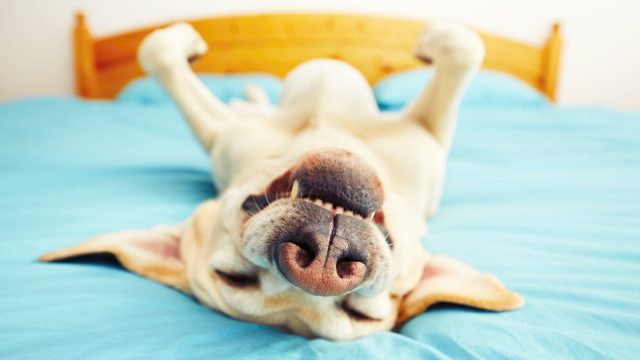 With springtime comes the holidays where we celebrate those we love. Mother's Day, Father's Day, and National Sibling Day all serve as important reminders to share your appreciation for your family. Today, April 11th, is another such holiday — National Pet Day. Any pet owner can tell you that their dog, cat, hamster, or fish is just as important of a family member as a brother, sister, mom, or dad. And to help share your love for your furry friend, we've compiled 17 National Pet Day-related quotes that would make purrfect Instagram captions.
Paying homage to your own fur ball on social media is one of many great ways to celebrate National Pet Day. If you're looking to do more to spread the pet love, contact your local animal shelter and offer to volunteer or organize an adoption drive. You can also donate food, toys, and bedding to your local shelter or donate funds to the ASPCA to help aid their fight against animal cruelty.
We also recommend you check out the Humane Society to see how you can protect animals across the country from abuse and neglect. The Humane Society's site lists numerous ways to give and help the cause like starting a fundraising campaign or shop their online store.
Use today to do all you can for your pets at home and those around the country. A simple donation or use of the hashtag #NationalPetDay on social media can raise awareness for animal safety and care.
1Who's pet is who?
2You should see what happens when we come home from work. We're famous.
3Deep AF and true AF.
4We cannot disturb the sleeping beauty.
5Proud paw mama.
6We've never met a dog we haven't liked.
7Oh no, this sweater isn't mohair.
8You've been warned.
9Freud is onto something here.
10Is there some sort of deal we can make with the dog gods?
11That would just be rude!
12Good luck to you, haters.
13Dogs are just so pure!
14They're worth every penny and every day spent vacuuming.
15They are our better halves.
16People are cool and all, but…
17They're good listeners (most of the time).
Happy National Pet Day, fur moms and dads. Give your pet our love and if you need us, we'll be cuddling some puppers.