17 images that will always be funny to every anyone who's obsessed with Target
Went in for paper towels, came back with $150 worth of Nate Berkus decor items, and no paper towels.
1. Every. Single. Time.
2.  When you hold onto your memories from Target a little too long.
3. Securing your valuables.
4. You know exactly who this is and you haven't forgotten about him.
5. But he's not your BF. The whole store is.
https://twitter.com/udfredirect/status/657346243052576768
6. Some people's Black Friday is your every Friday.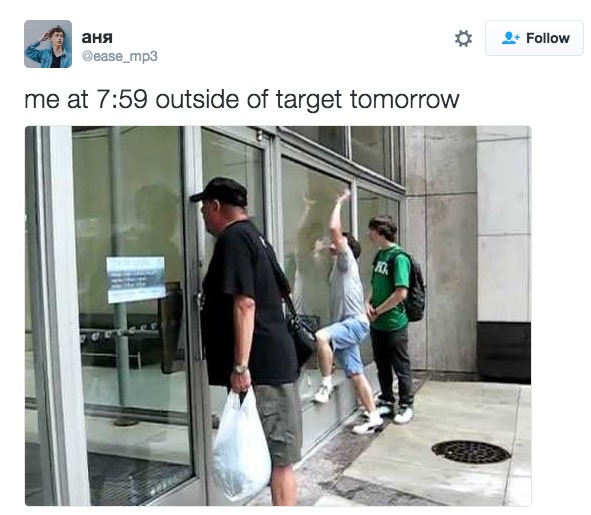 7. Your dream birthday.
8. Your heart races with anticipation when you see this display, even if you graduated years ago.  
9. You lose sense of time when you're inside.
10. Until they finally kick you out.
https://twitter.com/udfredirect/status/748728835357552640
11. When you lust after all the clothes.
12. When you've abandoned everyone you came with to look at the Nate Berkus items.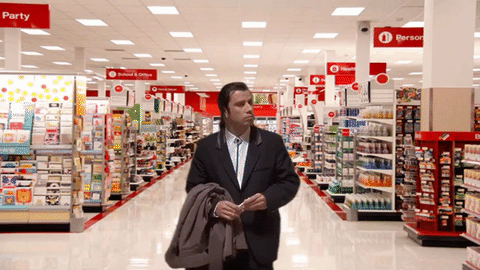 13. Customer: "Where are batteries?" You: "Right this way."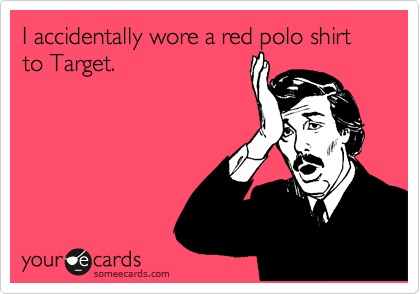 14.  "I don't care what it says. It's in a cute font and it's covered in chevrons!"  
15. SALE DAY.
false
16. Best yearbook quote ever.
false
17. Why limit shopping to IRL?  
false