17 highest reviewed products on Amazon that you'll want for your bedroom
We don't know about you guys, but we're obsessed with reading reviews before purchasing something online. More often than not, people don't hold back in the reviews section — and for that, we're forever grateful. But all that research takes time, so we've done the work for you. If you're currently redecorating your bedroom or are in the market to treat yourself to something new, we've scoured Amazon to find the most-reviewed and highest-rated items to incorporate into your interior design.
Amazon's five-star rating system is very helpful when it comes to deciding whether or not to buy a product. The site tells you how many people have reviewed said product and gives you the average rating on a one-to-five scale. When you click on a product, you can see exactly how many reviewers chose each rating, displayed in percentages. Then, of course, you can scroll through all of the written reviews (which can be a fascinating rabbit hole on its own, so beware).
But, like we said, all of that takes time. So, let us be your Amazon guide and walk you through the top-rated, highest-reviewed bedroom-related products on the site. Credit cards at the ready — and charge!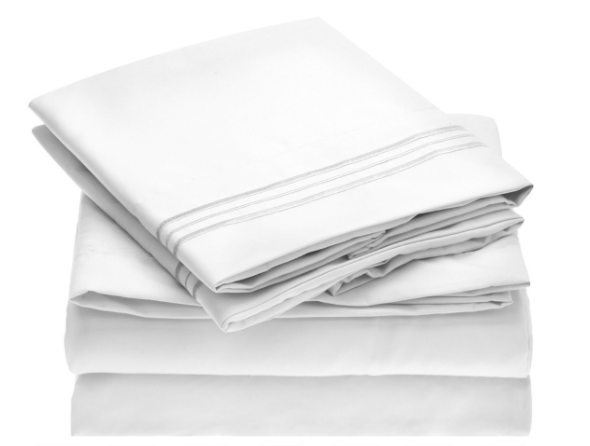 These hypoallergenic Mellanni sheets are a #1 Best Seller on Amazon with over 35,000 sales. Seventy-six percent of those who purchased gave these sheets a 5-star rating, and with over 30 colors and patterns to choose from, you can find a match for any bedroom decor.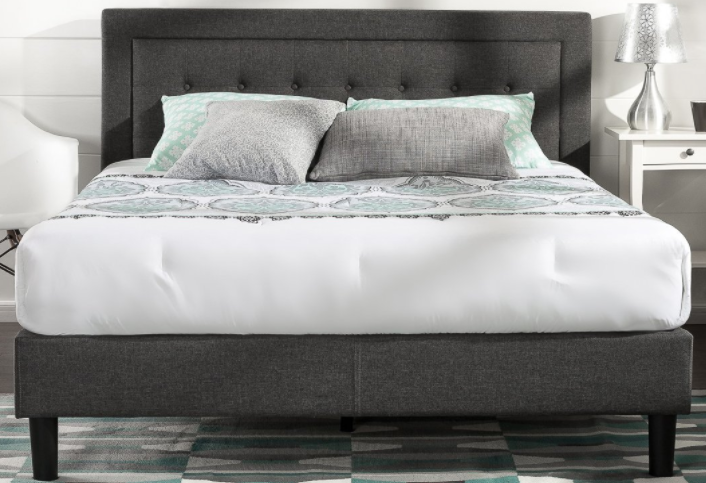 For just over $400, you can get a 5-star, fully upholstered bed frame complete with tufted headboard.  87% of the 1,166 reviewers gave this stylish piece of bedroom furniture a 5-star rating. Those who love it agree that it's certainly worth more than what you're paying for it.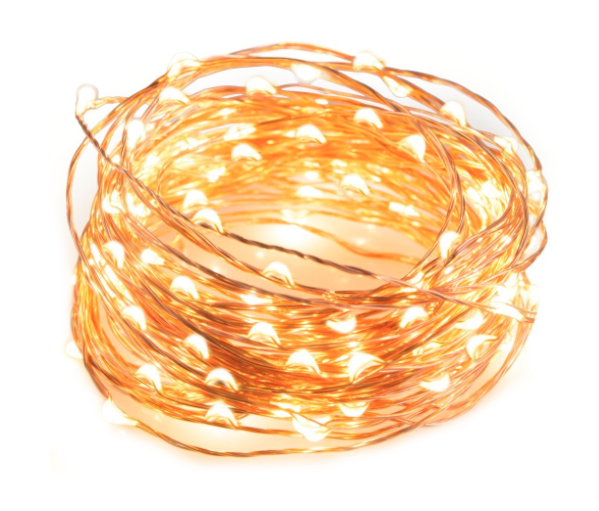 Instantly add warmth to your space with these copper LED lights. With their 4.5-star rating and over 3,000 reviews, people are clearly going gaga for these light strands.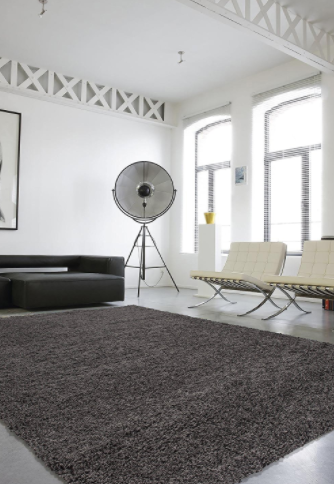 Add an extra layer of coziness to your bedroom with this 4.3-star shag rug. Seventy-one percent of the 1,465 people who bought it were incredibly impressed with the quality, appearance, and lack of shedding.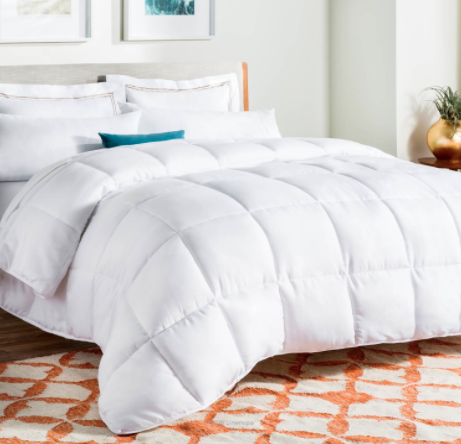 The only downside to this comforter is that you won't want to leave your bed ever again. More than five thousand people have tried this product out, and 72% absolutely loved it. It's fluffy, lightweight, and incredibly soft — like sleeping under a cloud.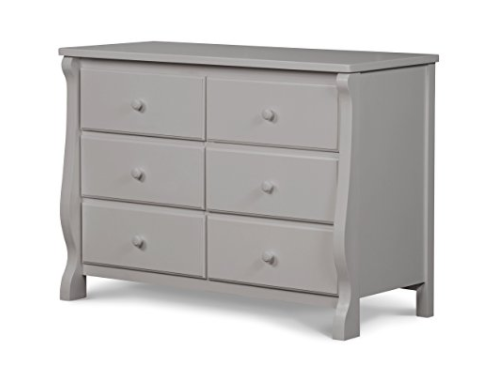 This dresser isn't just for kids! You may have to assemble this guy yourself (don't worry, the instructions are easy to follow), but in the end you'll have a sturdy, spacious dresser to fill with all your clothes. Out of 1,281 buyers, 70% gave this dresser a 5-star rating.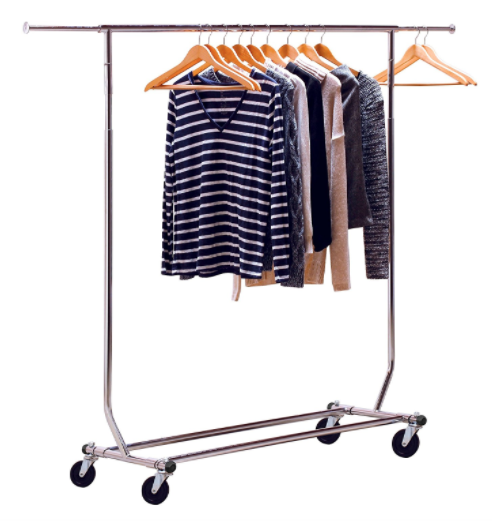 If you're in need of more clothing storage or just love the look of the exposed closet, this 4.4-star rated clothing rack might be right up your alley. Of the 4,656 people who've bought it, 75% absolutely loved it.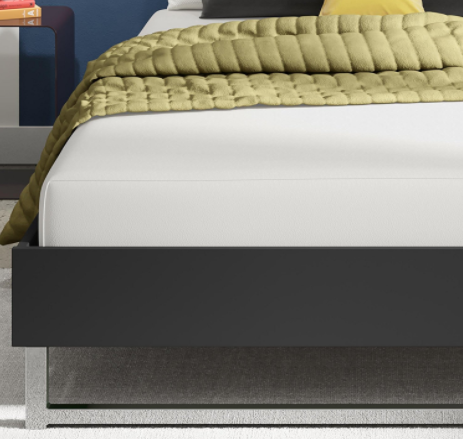 With 4.3 stars out of 5, this memory foam mattress sounds like heaven to sleep on. Sixty-eight percent of the 8,010 who reviewed it agree that for the price, this mattress is worth the buy, extremely comfortable, and definitely a 5-star product.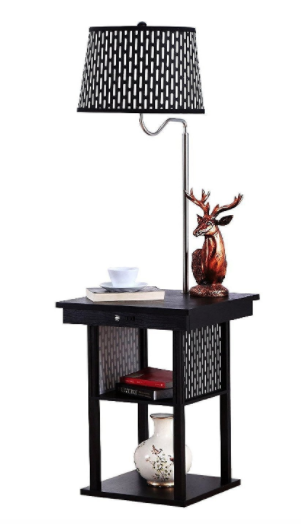 Functionality and style meet in the Madison LED lamp and table duo. Eighty-five percent of the 1,223 people who reviewed it were pleasantly surprised at the quality and ease of assembly. With its 4.7-star rating, you'd be making a solid investment.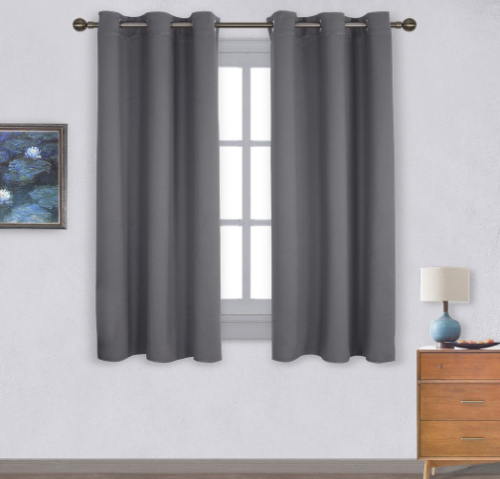 For those of us who need complete darkness to sleep, these blackout curtains will do the trick. They're a #1 Best Seller on Amazon and have a 4.6 rating. They're also available in a wide variety of colors.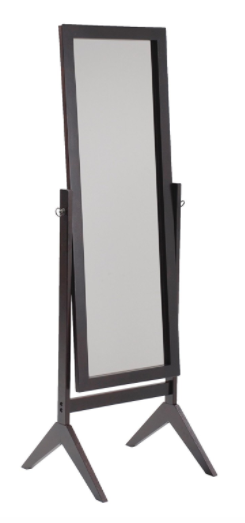 A full-length mirror is a must in every bedroom. This mirror by Crown Mark has a 4.2 rating with 65% of the 1,014 reviewers giving it 5 stars. It's a quality-made mirror that won't give your reflection that fun-house effect.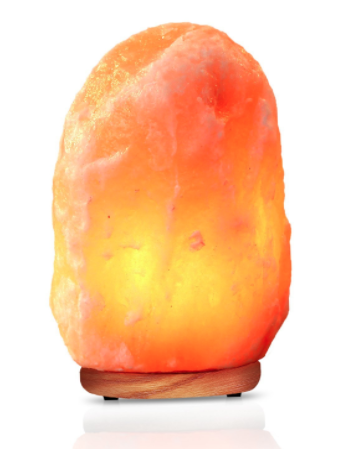 Himalayan salt lamps are all the rage right now. Their warm glow is not only perfect to set a relaxing mood, but they are also used to "enhance the ionic balance" of a space, according to Amazon. Over 10,000 have purchased this exact lamp, and 69% have given it a 5-star rating.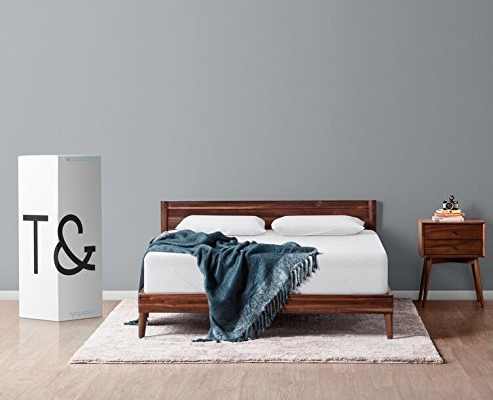 "Can a mattress change your life?" one Amazon reviewer asked in the comments section of this Tuft & Needle mattress. According to 88% of the over 12,000 people who bought it, yes it can. It provides support, cooling technology, and ultimate comfort.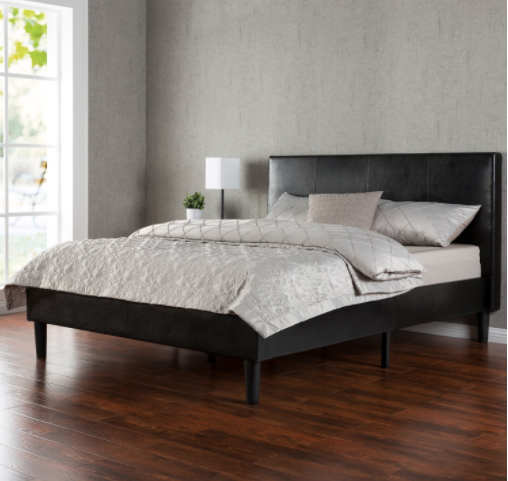 This bed looks sleek and feels sturdy, plus you can't really beat the under-$200 price. It pulls in a solid 4.5-star rating, with 73% of the 4,451 who purchased it giving a 5-star review.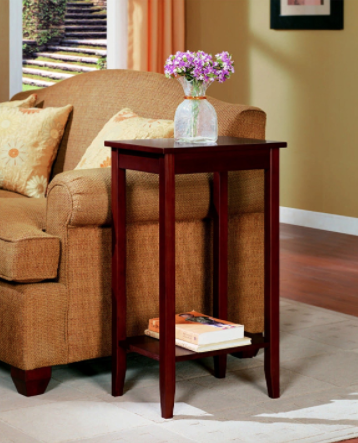 This simple yet sophisticated end table currently has a 4.6 rating and looks much more expensive than it is. Seventy-one percent of 1,709 reviewers gave this table the highest rating and agree that it's classy and easy to assemble.
A cozy throw blanket can really amp up the comfort of your favorite reading chair or your bed. This one by Bedsure is adored by 71% of 3,451 buyers thanks to it being lightweight, super soft, and perfect for those comfy Netflix nights.
A certain scent can set the scene. This essential oil diffuser has a 4.6-star rating, and 81% of the 2,102 people who have left reviews think it deserves 5 stars. Help your sinuses and your state of mind.
Sleep tight knowing you've picked the best of the best on Amazon. Sweet dreams, smart shoppers. Sweet dreams.