This $17 foundation works better than my $36 one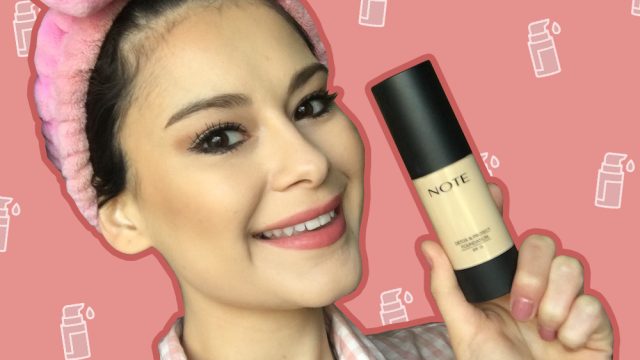 Let me just get this out of the way: I'm super picky when it comes to foundation, which is why I've been spending $36 on one. Call me bougie, but I will sink my money into an expensive foundation if it works. To be honest, I normally stay away from cheaper options because I've found that sometimes the quality just isn't there. However, I've recently struck gold, because I discovered a $17 foundation that is up to par with my expensive one. In fact, the $17 foundation is going to replace my $36 one, because I'd rather buy two foundations for the price of one.
The foundation that's on my holy grail list is Note Cosmetics's Detox and Protect Foundation.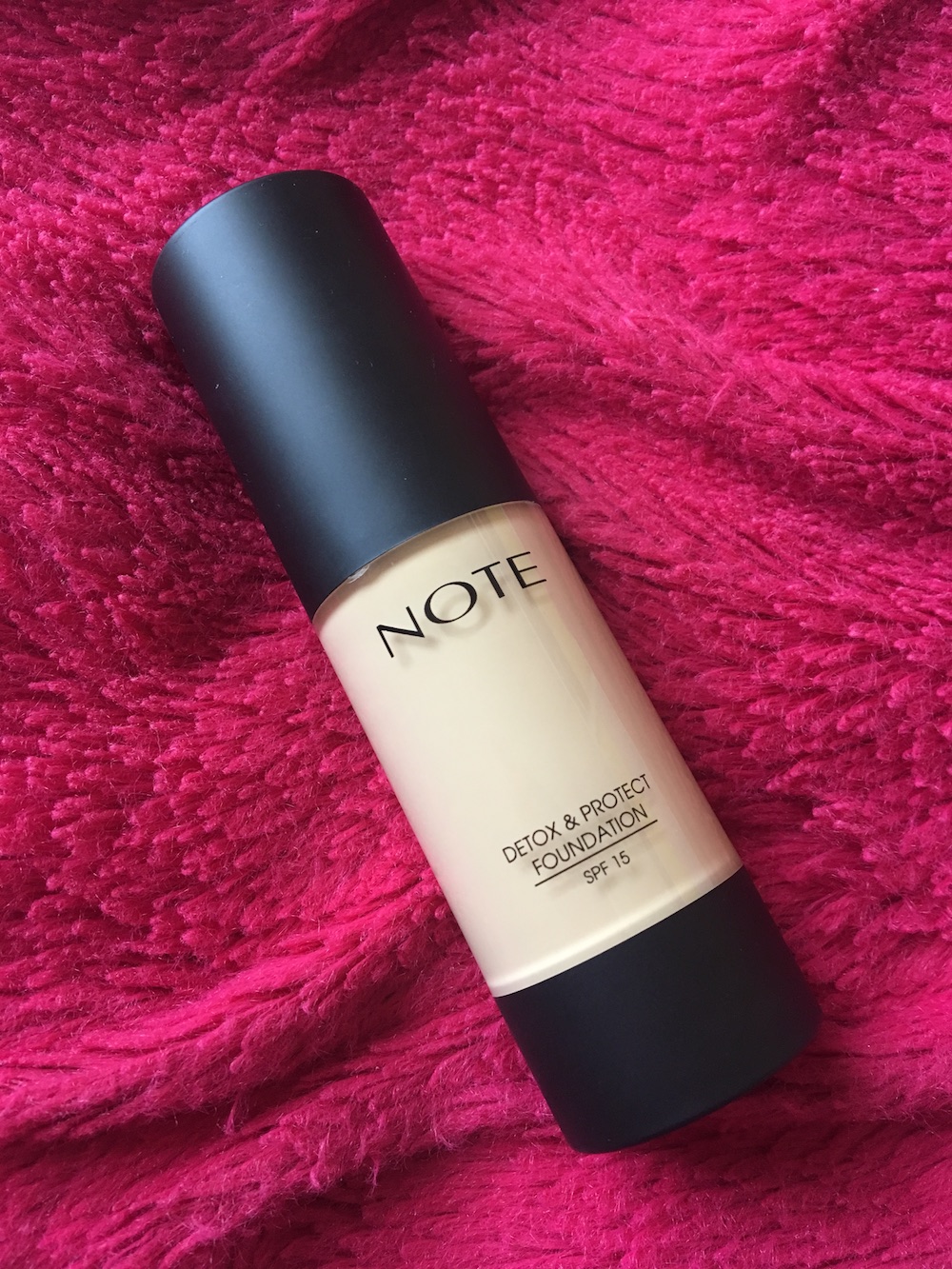 Full disclosure, I was given a sample of this foundation to test for editorial purposes, but my thoughts on it are 100% honest. This foundation lasts for at least 10 hours without me having to touch up once. 10 hours! At $16.99, the price tag is not only reasonable but half the price of the foundation I was using before.
And since we all know how much I love to look matte, this foundation does just that while also giving my dry skin the hydration it needs. And it lasts a LONG time. So if you want to see how magical this $16.99 foundation is, keep on reading.
Me before applying makeup, and as you can see I have a Jupiter-sized pimple on my chin: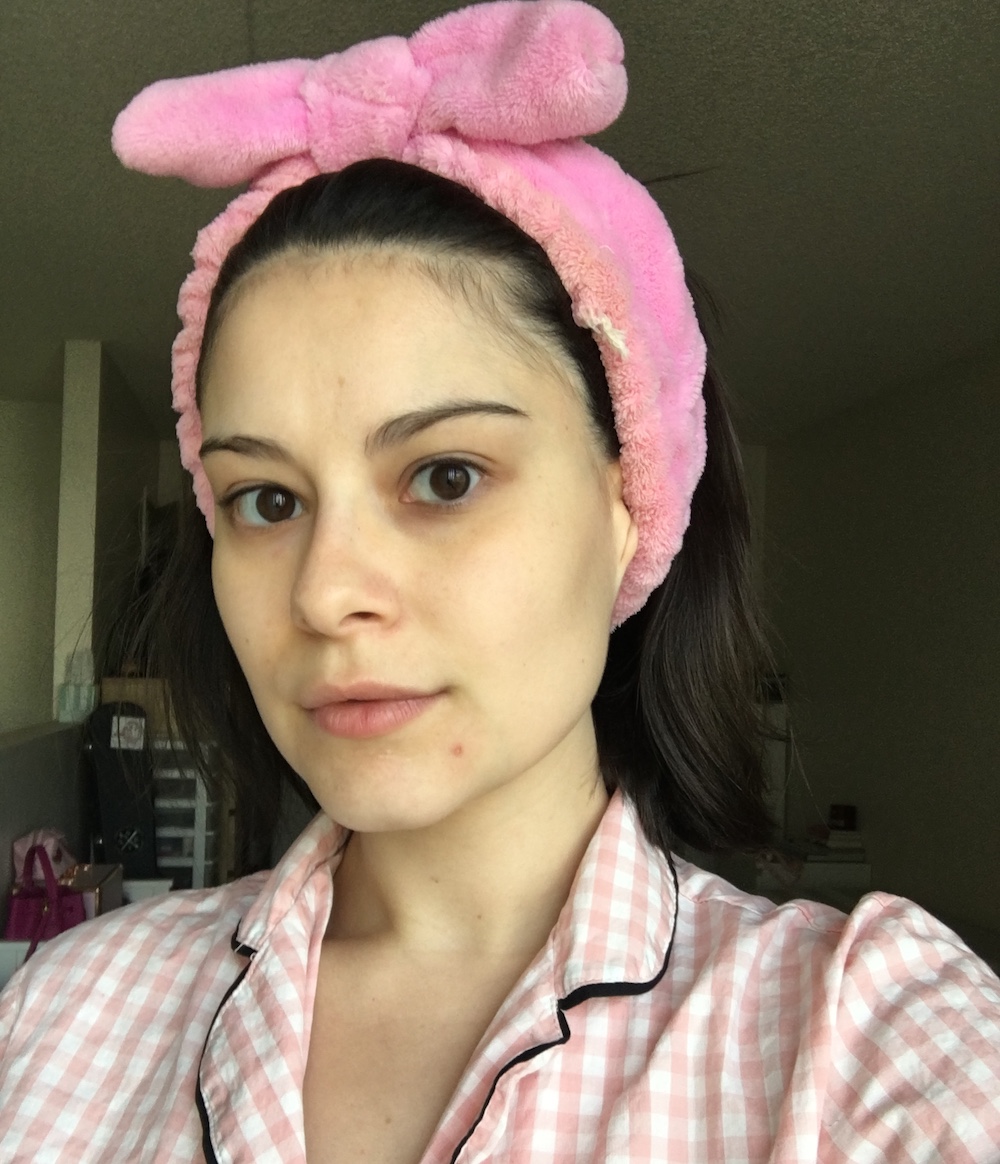 During this review, Mother Nature was here, and of course, my skin broke out. And while I normally have redness around my nose and chin area, it was more inflamed because I was picking at my pimples (some were ingrown). I know I shouldn't do that, but old habits die hard. It didn't help that I hadn't really slept the night before, so my eyes looked pretty tired. What I'm trying to say is that this foundation had a lot of work to do.
10:30 a.m. — After using only one pump: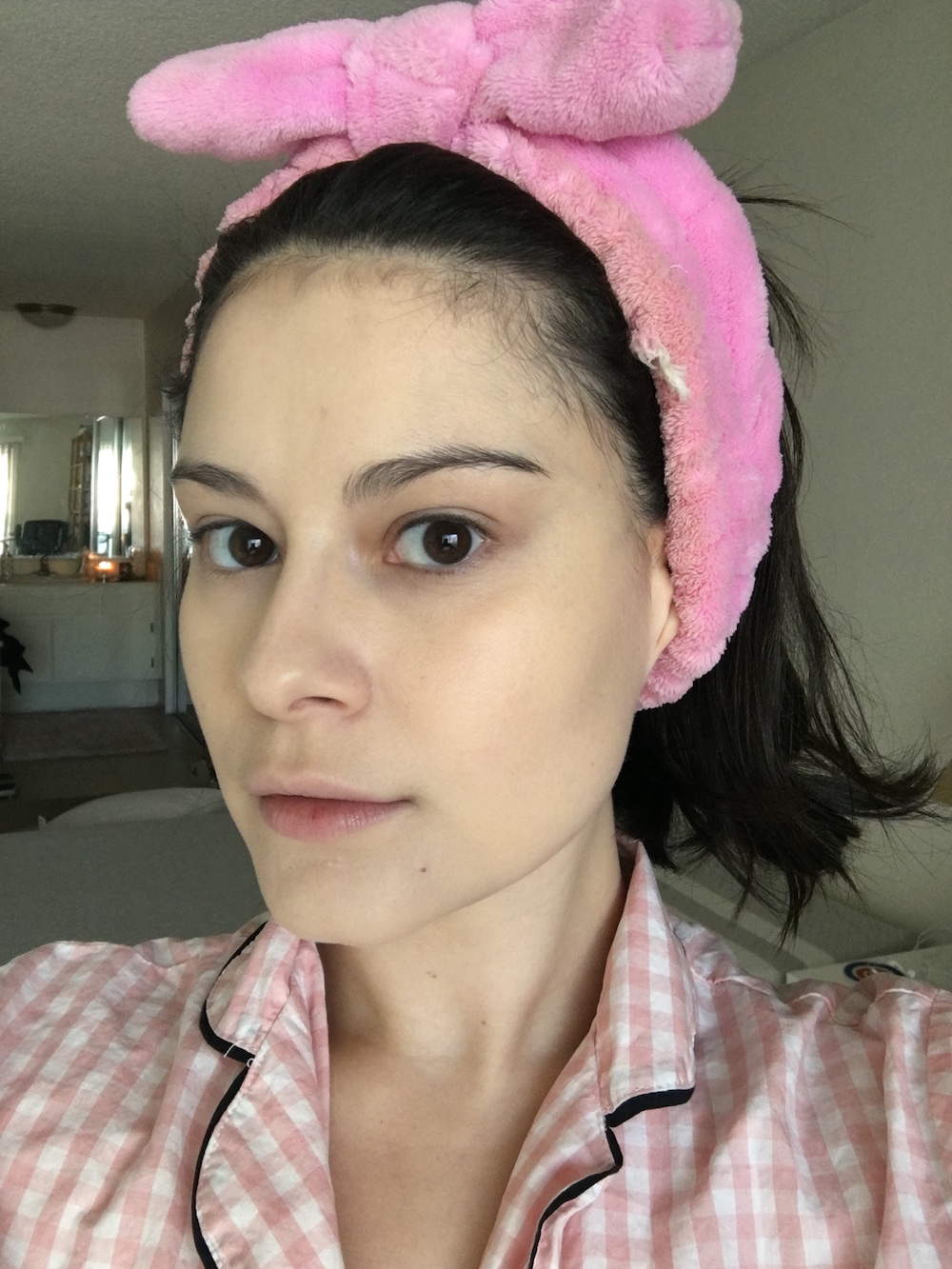 It definitely covered my redness, blemishes (although, I had picked it so much that nothing was going to hide that pimple. It was a scab at that point), and dark circles. The fact that one pump covered my whole face was amazing.
All glammed up but nowhere to go: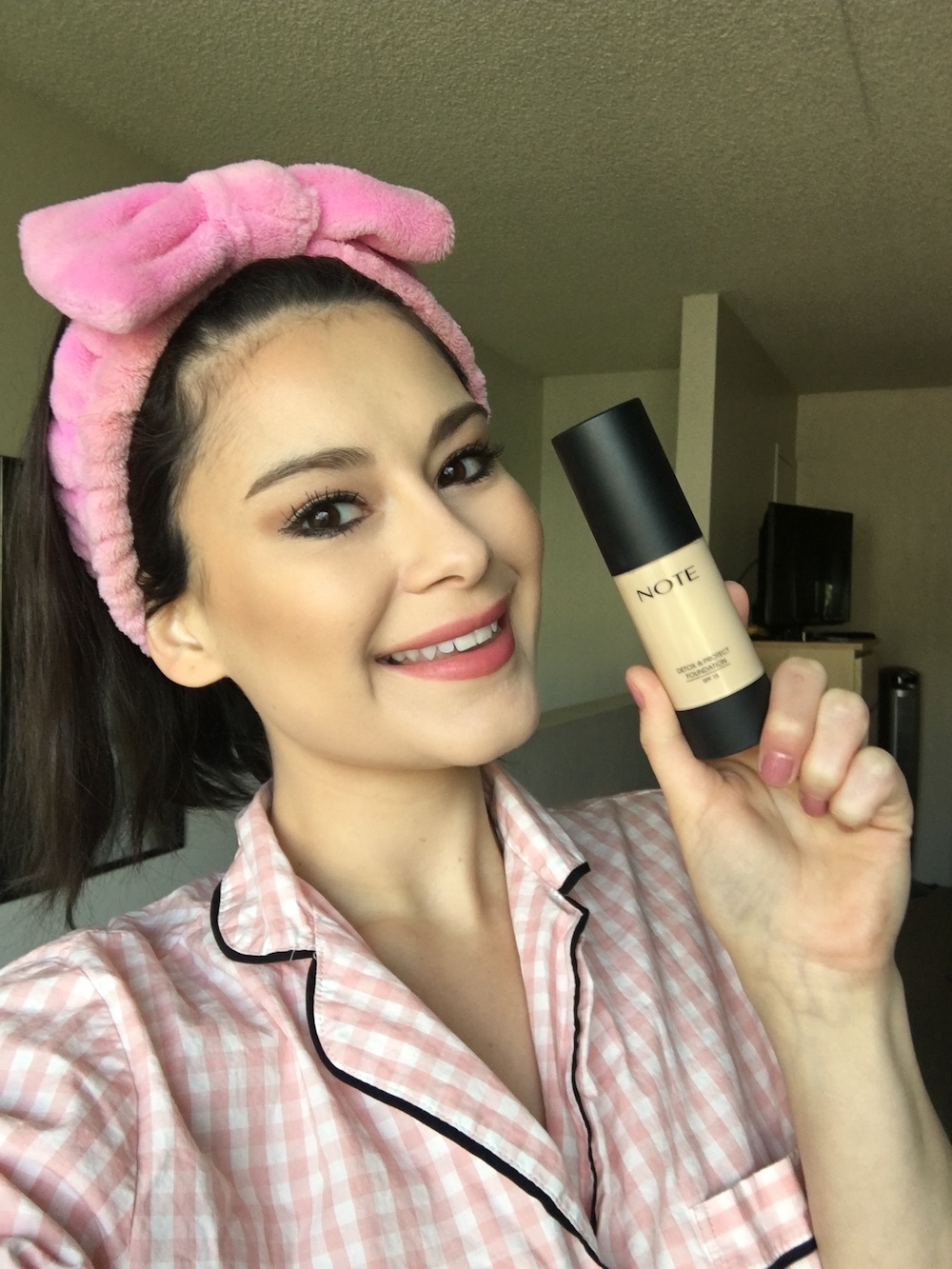 To finish off my makeup, I applied a bit of concealer to hide my blemish, dusted some lightweight face powder, threw on mascara, eyeliner, eyeshadow, and bronzer. Oh, and some tinted lip balm. While it looks like I have a shit ton of makeup on, I didn't apply that much. I really wanted the foundation to work its magic.
3:30 p.m. — My foundation and makeup is still going strong: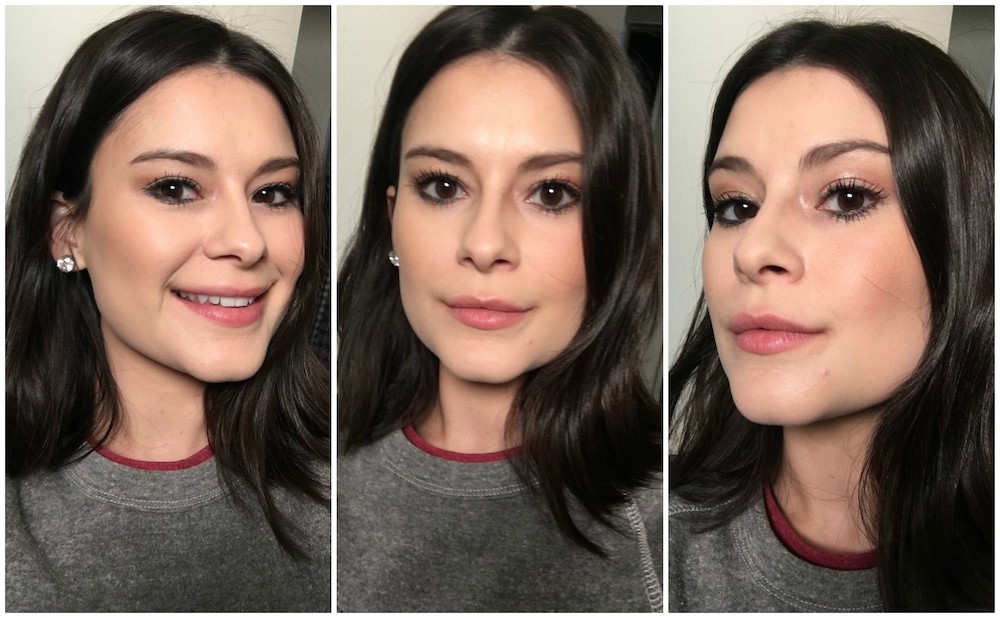 I'm serving up several different angles here, so you can see how well this foundation is holding up. While I'm a bit shiny on my forehead and I'm looking a tiny bit greasy around my nose (which is something that always happens to me), this foundation still looks good. The picture on the far left really shows just how flawless my makeup looks.
5:00 p.m. — Stepping out for dinner, and I still haven't touched up: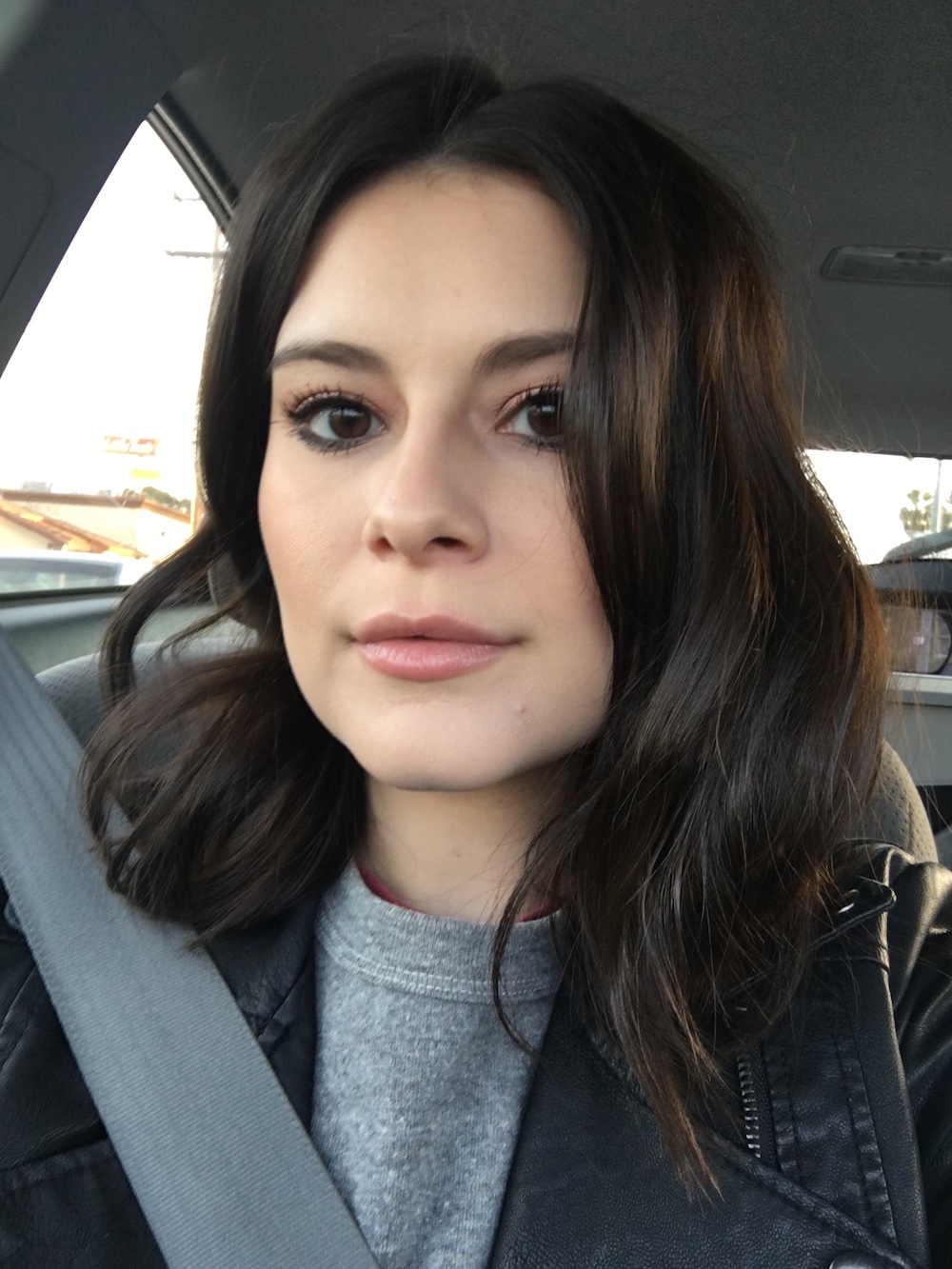 Side note: I fixed my hair for dinner.
So in natural light, my makeup looks impeccable. My forehead is no longer shiny or oily, and I'm not even sure how to explain it. I haven't touched up, rubbed my forehead or anything. It's been almost seven hours of wearing this foundation, and it looks like I just applied it. My face doesn't feel greasy or caked-up either. By this time, I can usually feel my foundation, if that makes sense. But this one still feels weightless and light.
8:00 p.m. — Late-night grocery run, and, you guessed it, my makeup looks great AF: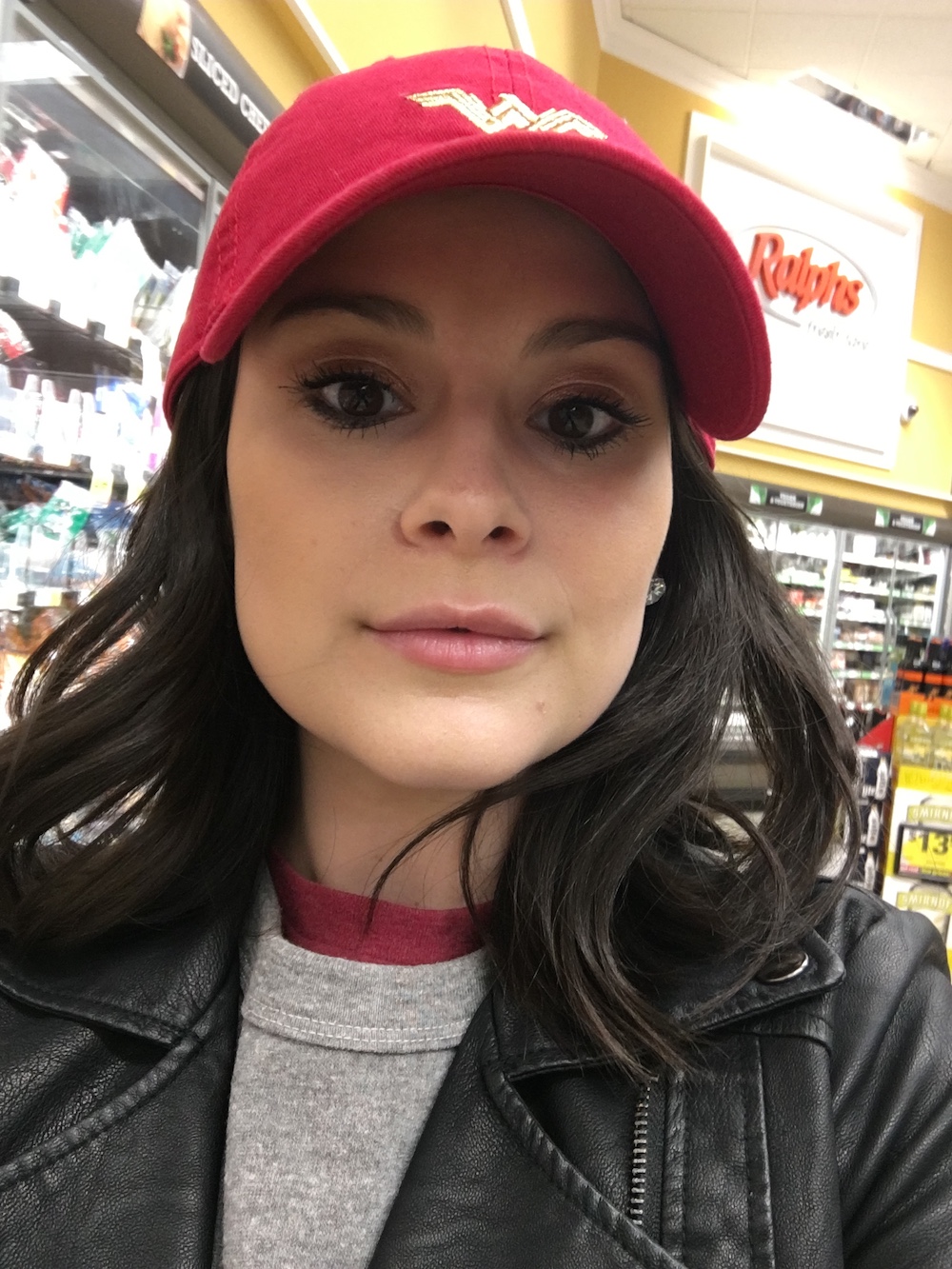 My makeup has never lasted this long without any touch-ups! Sure, I have some creasing in my smile lines and my pimple is a bit more noticeable, but it's 8 p.m., and my makeup is usually off by this hour OR I've had to re-apply powder because my foundation or concealer has caked.
Final Thoughts:
Overall, this foundation held up incredibly throughout the day. And while I love my expensive foundations at Sephora, this $16.99 one has made me feel some type of way. I'm honestly surprised by how well this product holds up. I've been using it for several days straight, and I don't need to touch-up when I wear it. The only thing that might deter people from this foundation is that it has a baby powder smell. The scent is comforting to me, but if you are sensitive to smells, that might be a problem. Other than that, I'm totally sold on this foundation.