17 best Emmys red carpet dresses of all time
With the 2017 Emmys fast approaching on Sunday, we're already daydreaming of the dresses that will make their way down the red carpet. But in the meantime, we're throwing it back to the best Emmys red carpet dresses of all time.
The Emmy Awards always prove to be a much-needed red carpet pick-me-up, right folks? As a lone-island awards show scheduled outside the main red carpet season, the Emmys swoop in just in time to bookend New York Fashion Week. Which basically makes it a designer and TV star match-made-in-heaven. Because not only are the most extravagant gowns hot off the runway, they're ready to roll down the red carpet on our favorite nominees. It's no wonder that some of the best Emmys red carpet dresses ever also make up a few our favorite gowns of *all* time.
Here are some of our favorites. Let's relive them together, shall we?
1Nina Dobrev, 2011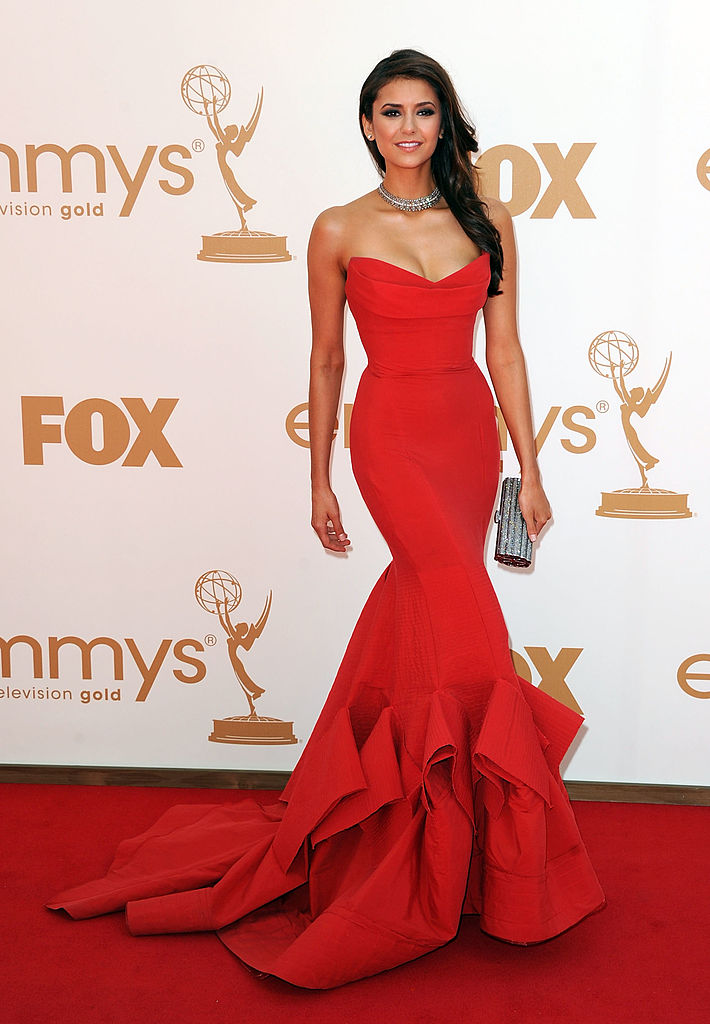 The dress that launched a thousand subsequent mermaid dresses, this Donna Karan resort confection was a crowning achievement for the now-shuttered Atelier and runway operations. Just wow. A TV star on-the-rise back in 2011, this is the moment when Nina Dobrev became Hollywood elite.
2Tracee Ellis Ross, 2016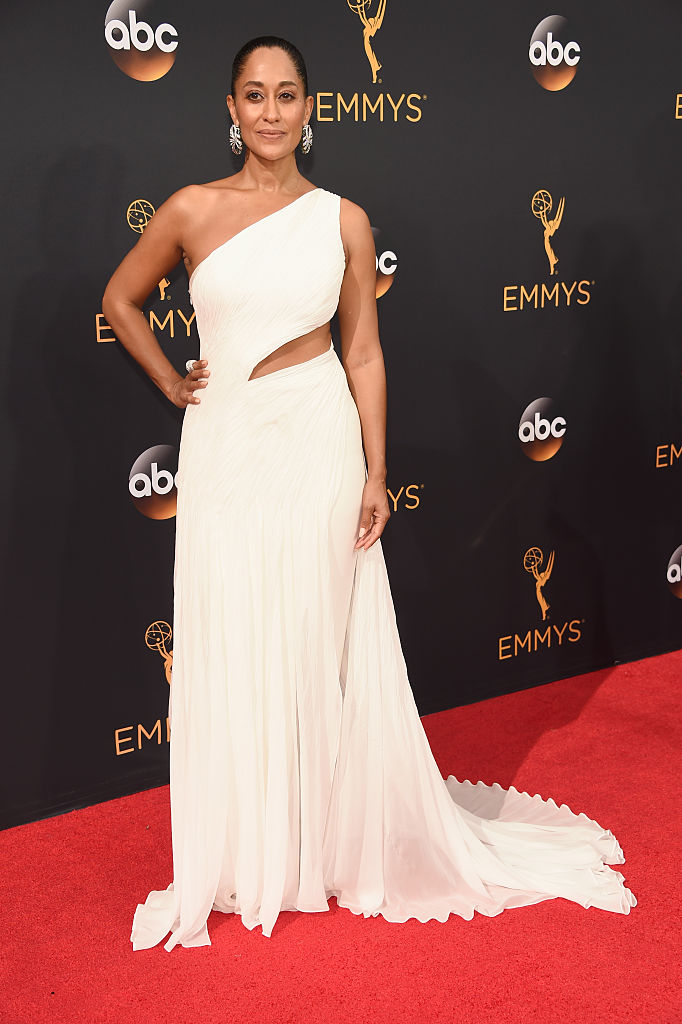 Oh Tracee, you never disappoint. The Black-ish matriarch has always been a best dressed-list regular, but this statuesque Ralph Lauren dress reminds us just why she's a true red carpet star. This gown is blissfully simple, sleek and siren-like.
3Rose Byrne, 2013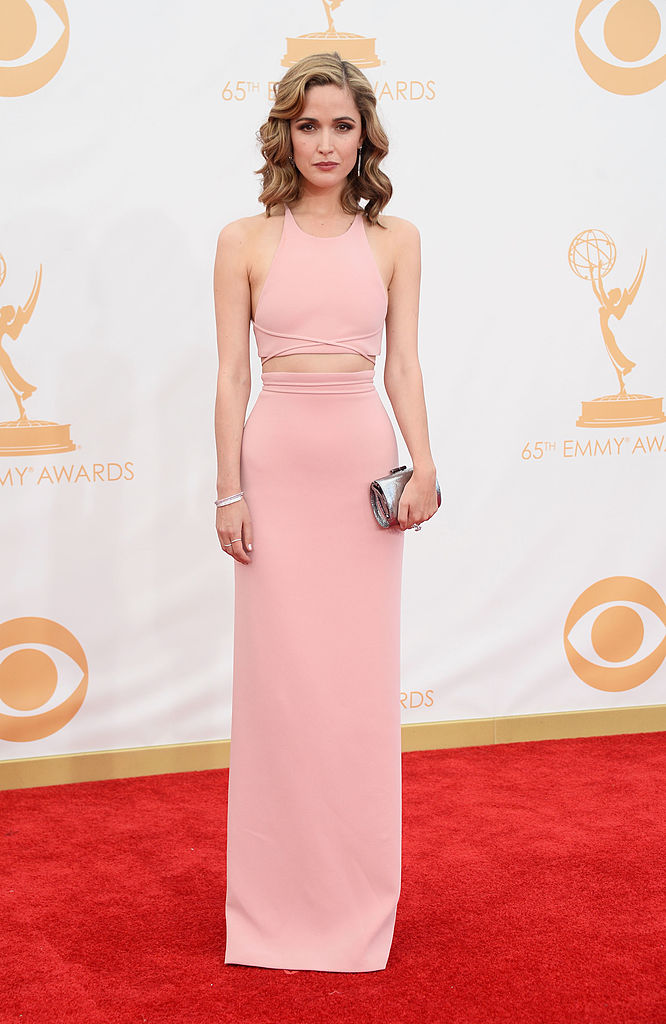 Crisp, clean and quintessentially Calvin Klein, this soft rosy number proved a statement maker back in 2013. Mind you this was *before* Taylor Swift ushered in the crop top craze, this two-piece gown was nothing short of innovative and whoa-worthy.
4Kerry Washington, 2011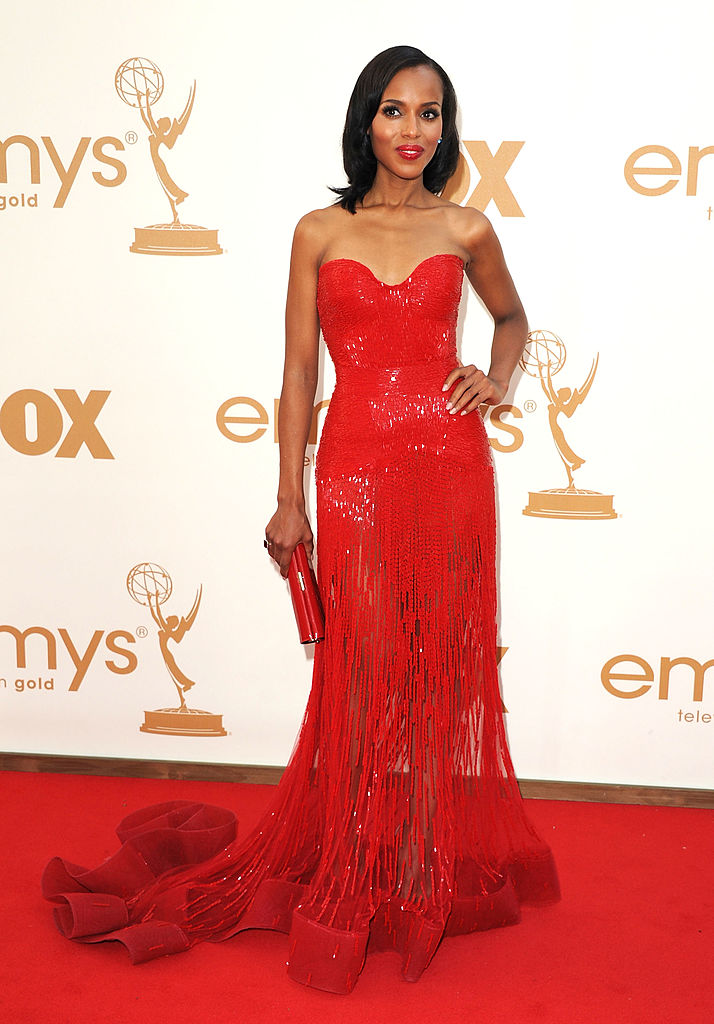 It's hard to narrow down Kerry's best Emmys moments to just one. The Scandal star is well on her way to having so many best-dressed moments that there may soon be enough of her gowns to constitute a future Met exhibit. Nevertheless, there's just something undeniably bombshell about this Jessica Rabbit-esque Zuhair Murad number that makes it our all-time favorite.
5Lizzy Caplan, 2014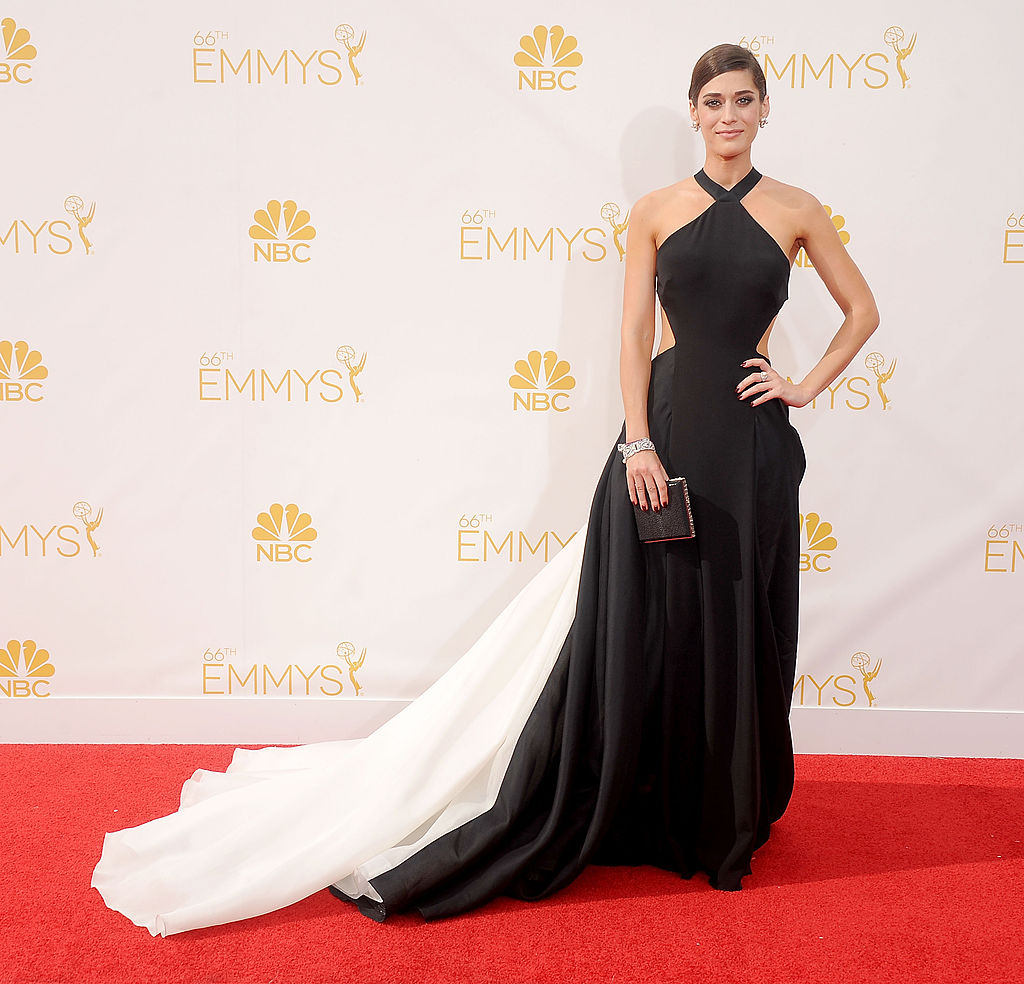 Not to play favorites, but this mesmerizing, monochromatic gown may, in fact, be the best of the best Emmys red carpet dresses of all time. This is what fashion is all about, folks. The Donna Karan Atelier number piled on the drama and high-octane glamour, turning heads and sending jaws dropping to the floor simultaneously.
6Sofia Vergara, 2014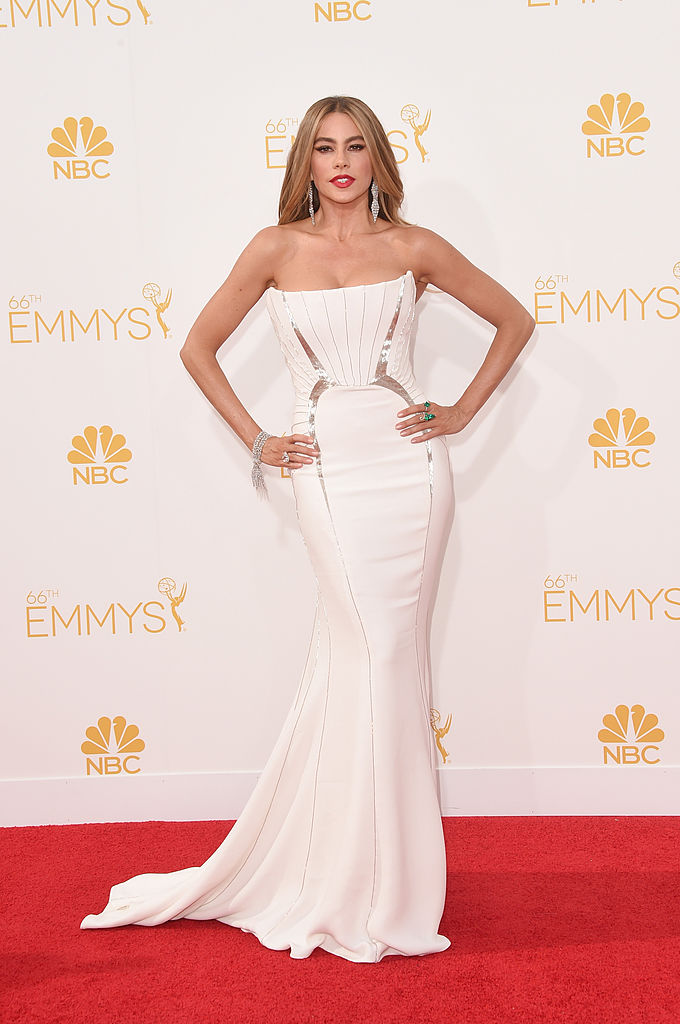 Boring, Sofia Vergara is most *certainly* not. The Modern Family star never fails to dazzle or delight onscreen or on the carpet, and this bridal-like Zuhair Murad gown is her crowning sartorial achievement.
7Olivia Wilde, 2009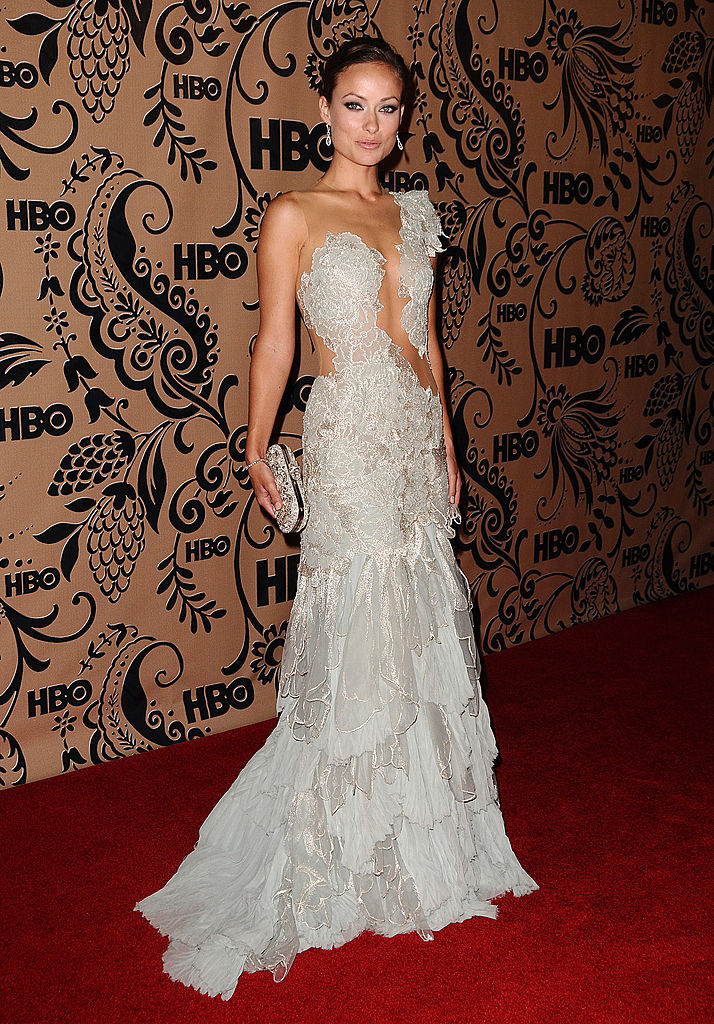 Equal parts princess-worthy and bridal-inspired, this whimsical Marchesa masterpiece is pure romance. So dreamy. So sexy. So good.
8Blake Lively, 2009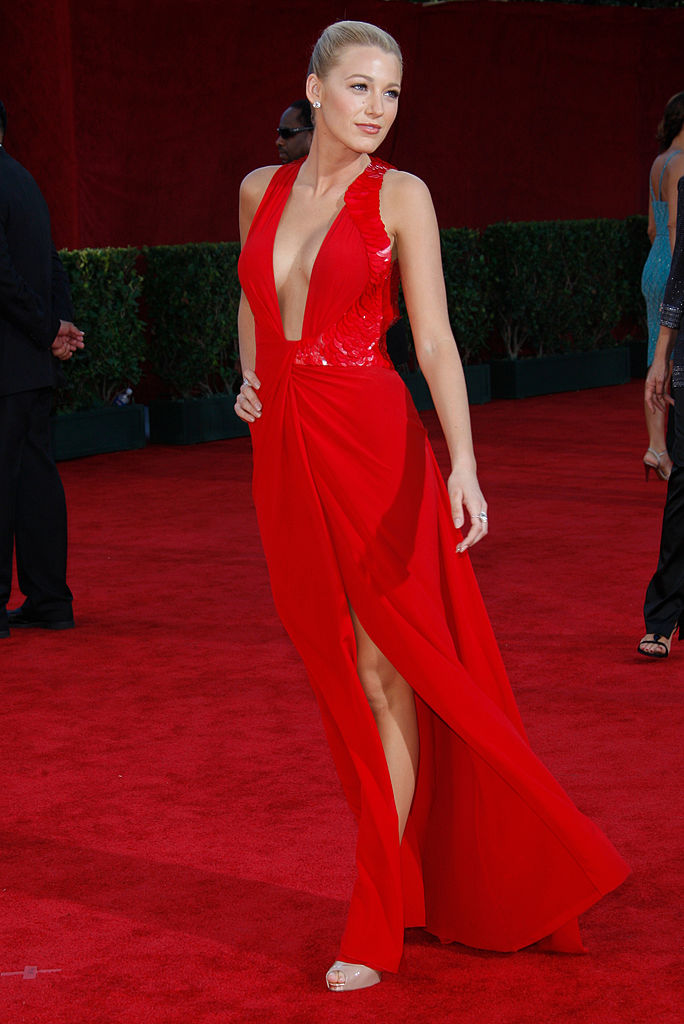 Oh. Hot. Dayum. Black Lively in this fiery, plunging Versace dress made for a sizzling moment in Emmys history that basically just ignited the carpet. But from the woman who brought Gossip Girl's Serena van der Woodsen to life, we'd expect nothing less.
9Sarah Jessica Parker, 2000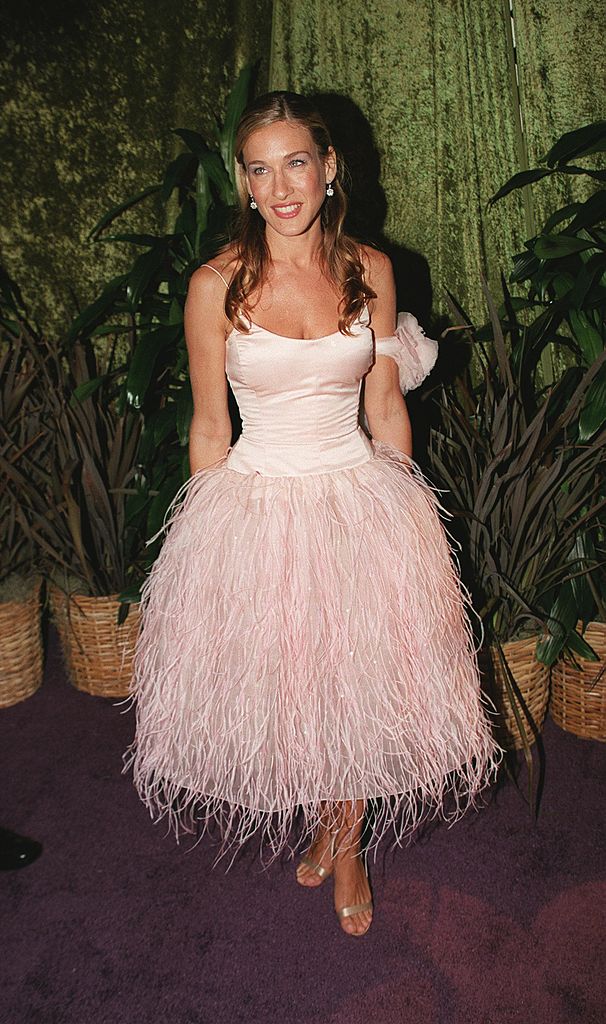 Has there ever existed a dress more perfectly Carrie Bradshaw? We think not. This pale-pink feathered Oscar de la Renta frock may not be everyone's taste, but there's no denying that the artful number certainly deserves a top spot as one of the best Emmys red carpet dresses ever.
10Sarah Paulson, 2016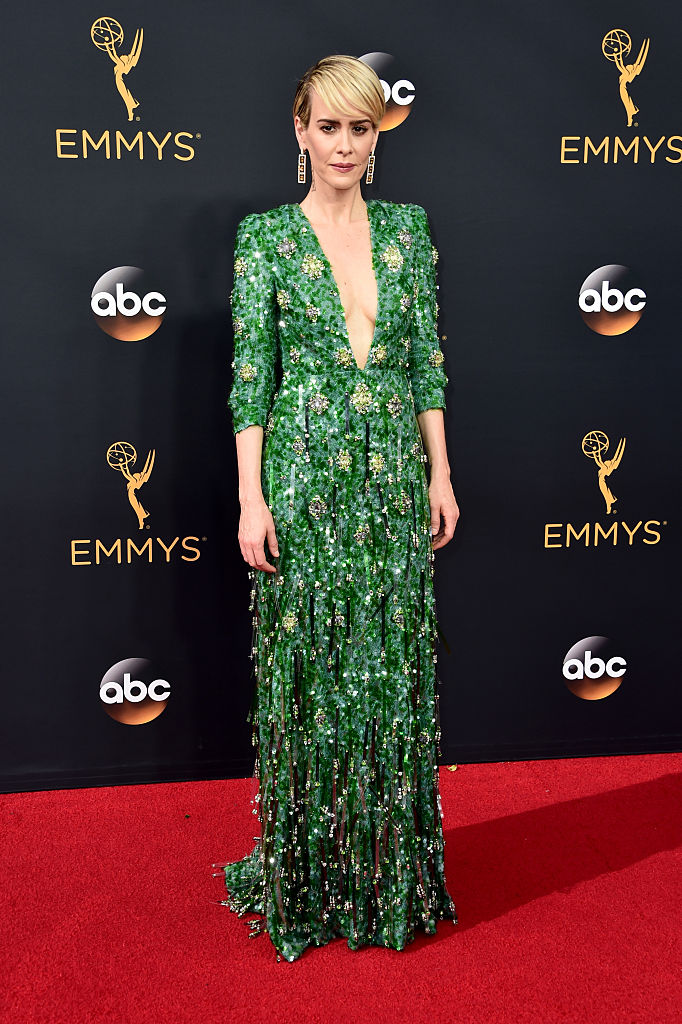 In short, Sarah Paulson nailed it. As in, whoa. This emerald, beaded Prada gown is the kind of red carpet dress that people talk about forever, and it truly exemplified the actress as a style maven.
11Jennifer Aniston, 2004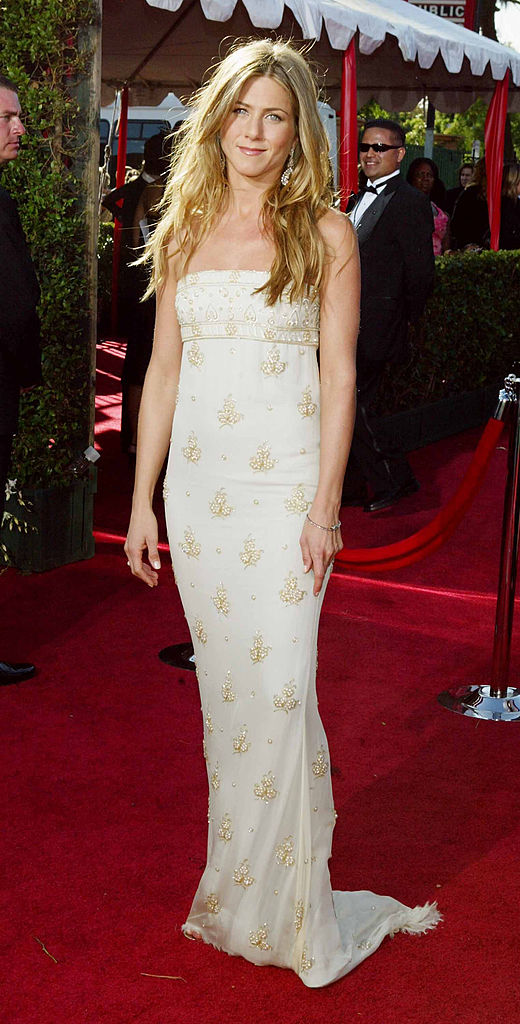 This may be Jennifer Aniston's most incredible red carpet moment ever. This beaded column Chanel gown is just so seamlessly Jen.
12Taraji P. Henson, 2015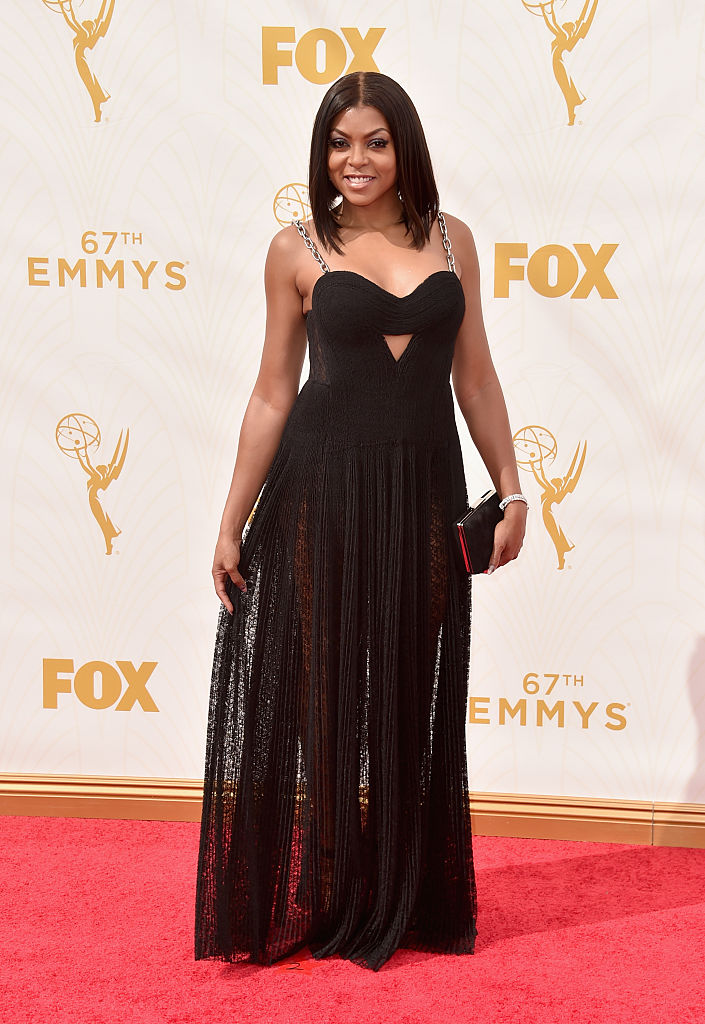 Subduing her va-va-voom nature in a darkly glamorous Alexander Wang gown, this is not the typical Cookie-fied style that we know and love. But its sophisticated nature makes it a clear stand out, and one that qualifies it as one of the best Emmys red carpet dresses of all time.
13Michelle Dockery, 2014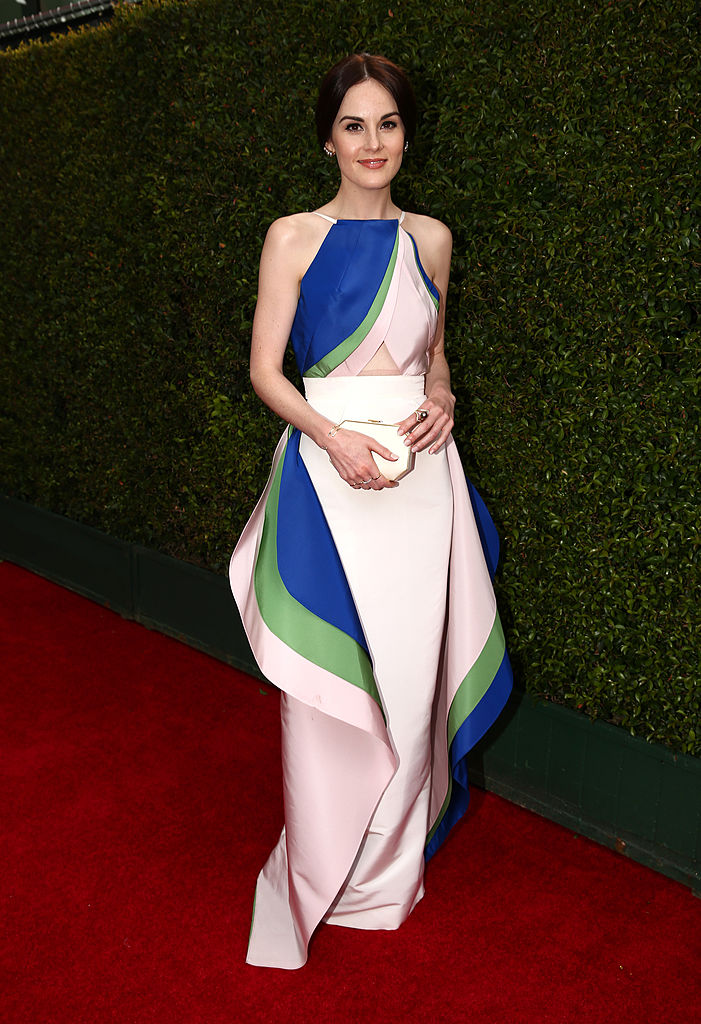 As the former leading lady of Downton Abbey, it should come as no surprise that Michelle Dockery is the epitome of class and sophistication. However, that doesn't necessarily translate to "safe," as is evidenced by her 2014 Rosie Assoulin number. This eye-catching design proved a compelling, and simply captivated red carpet critics. It's not your average red or sparkling bombshell dress — it's a true work of art.
14Claire Danes, 2012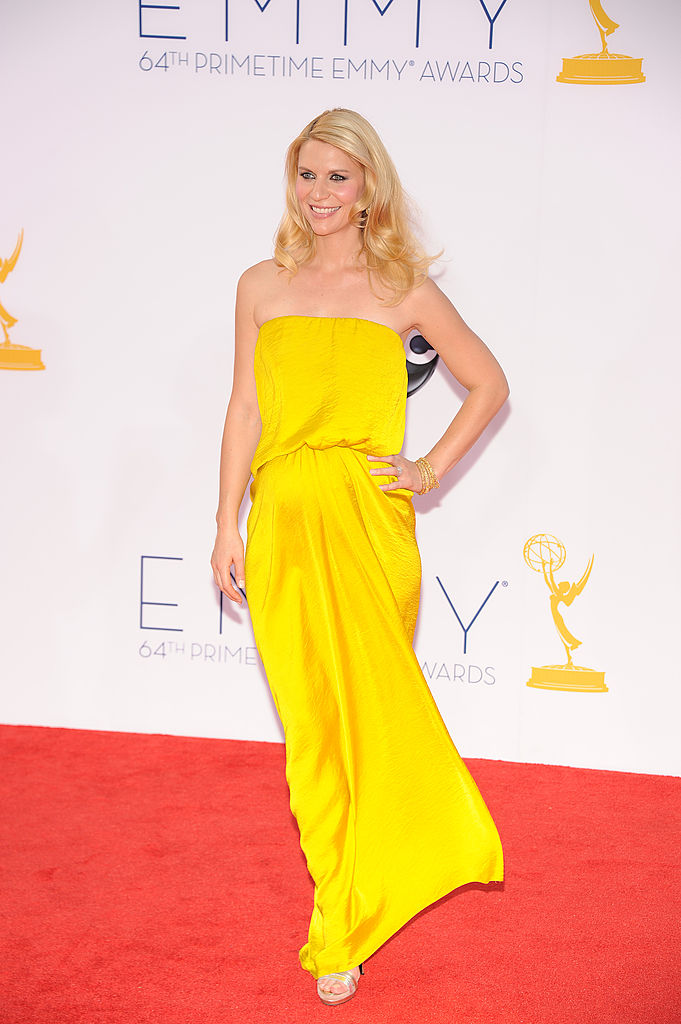 A true red carpet queen, Claire Danes is. Which is to say that the Emmy winner does not shy away from a little challenge like, say, a polarizing color. While highlighter yellow would prove a daunting shade for most, it's exactly what Danes wore to the 2013 show. And oh, did it *so* pay off. Instead of looking washed out in this Grecian-inspired Lanvin gown, the actress was a true sunny spot.
15Emilia Clarke, 2016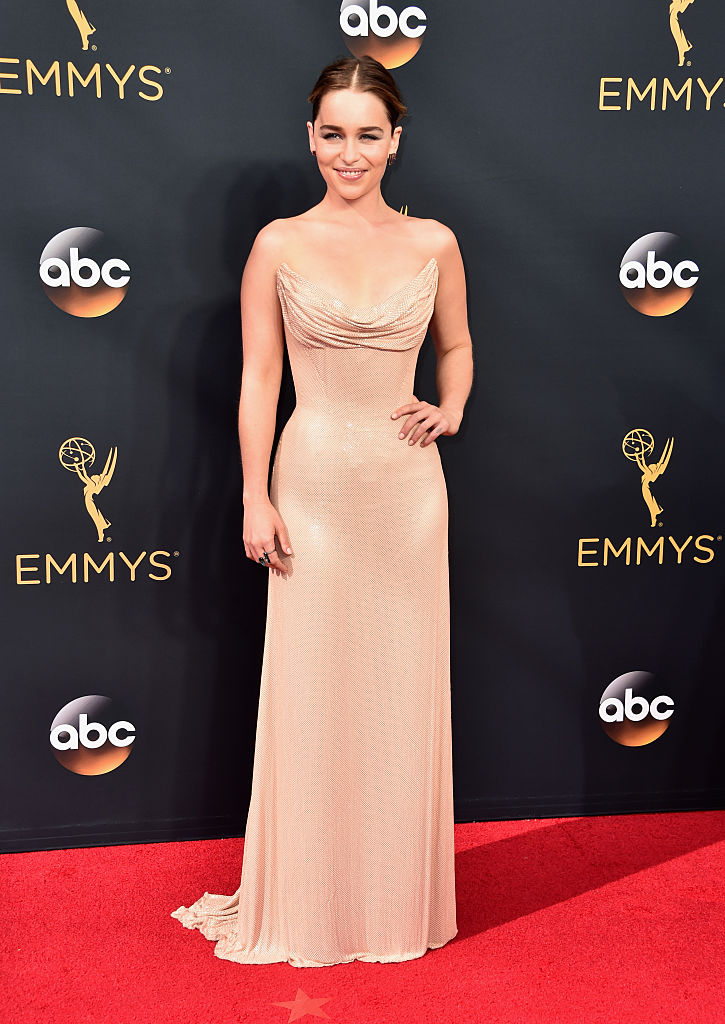 When describing the Mother of Dragons, would it be overly cliché to throw out a: yasss queen? Because that pretty much sums up our feelings here. This glittering nude Atelier Versace gown with its ruched bodice and complete sequin coverage was met with mixed reviews at first. But haters gonna hate, and we'll just keep singing Khaleesi, err, Emilia Clarke's praises.
16January Jones, 2009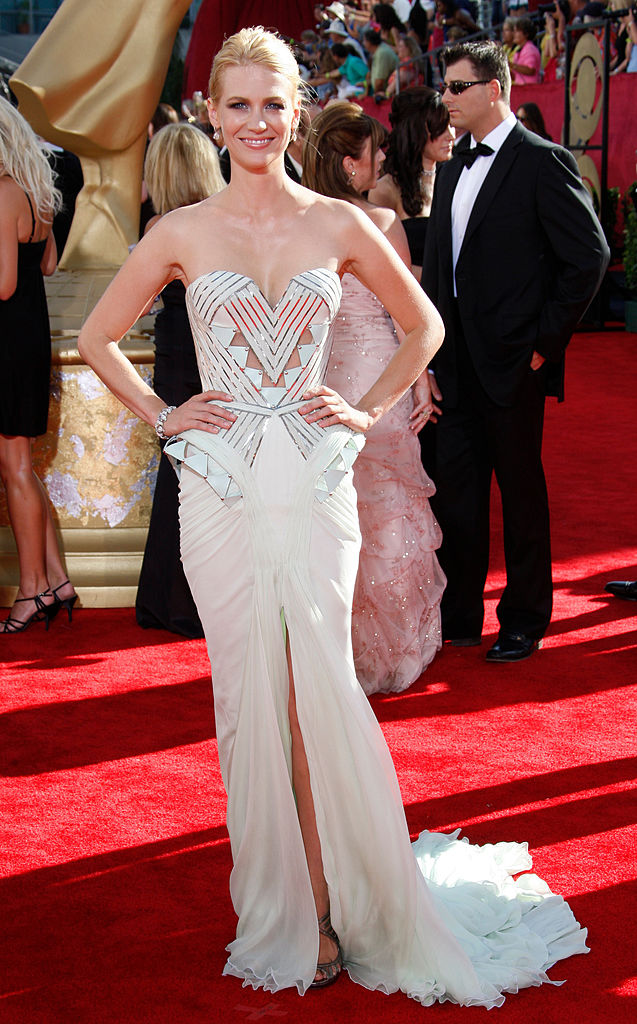 Truly a crowning architectural achievement, this Atelier Versace gown transcended to a whole other level or red carpet perfection. The geometric bodice coupled with a futuristic metallic peplum and whimsically draped slit skirt made this dress a medley of sartorial styles. But oh, did they most certainly work.
17Sarah Hyland, 2014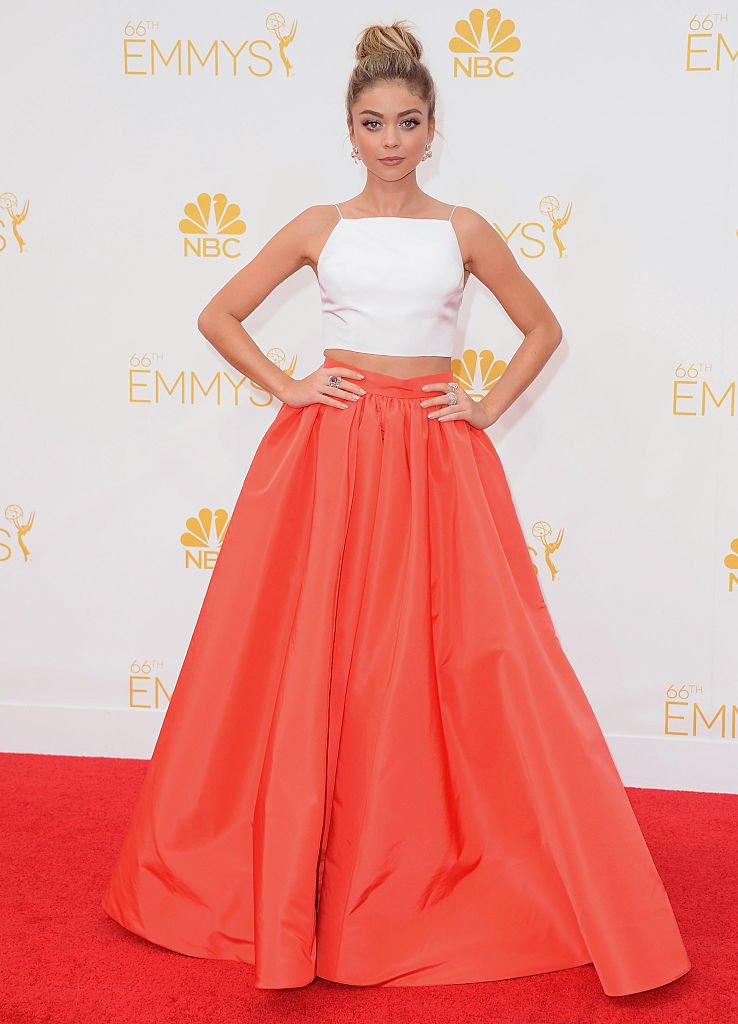 The Modern Family star delivered the wow-factor in this Christian Siriano, with a crisp white halter top offset by a full coral skirt. This custom creation blended Hyland's innate sophistication with her youthful disposition, and instantly became a hit.