17 affordable Mason Pearson hair brush alternatives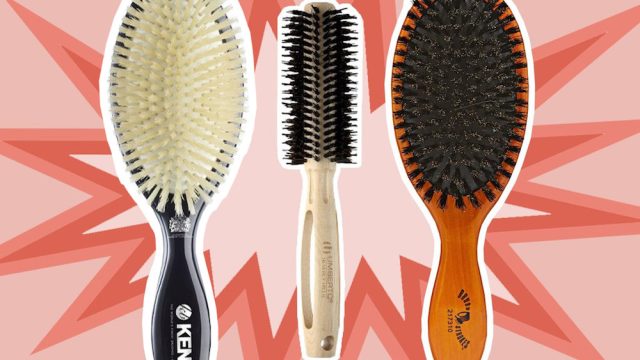 Shopping a luxury brand can be a real treat, and there are times when splurging on a high-quality, beautiful product makes total sense. Most of us, however, have to pick and choose where to spend our money depending on our beauty priorities. So if you're someone who has always wanted a Mason Pearson hair brush but can't quite justify the over-$100 price tag at this moment, you'll be pleased to know there are plenty of alternatives at a wide range of price points.
The reason Mason Pearson brushes are so effective is due to the boar bristles. They distribute the natural oils from your scalp through your hair, keeping it shiny and strong. People swear they have less breakage and fewer split ends. One of the great things about the beauty industry becoming more diverse is that (along with better shade ranges and formulas) there are lots of affordable options. With so many alternatives, you'll be sure to find exactly what suits your needs and personal taste at exactly the price range you can afford. You just need to do a little digging.
Luckily, we've done the work for you and came up with an affordable list of boar bristle hair brushes. You'll still feel incredibly pampered and spoiled, we promise. We included both boar bristle brushes as well as natural, eco-friendly, and vegan alternatives for those who still want to experience the gentle luxury of a boar bristle brush that is also cruelty-free.
Here are 17 alternatives to the Mason Pearson hair brush.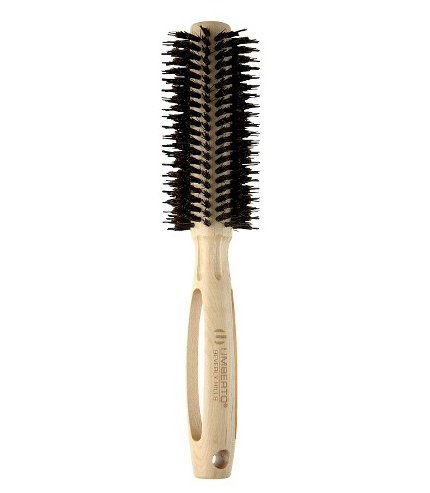 Get the softest blowout of your life with this round brush. You'll feel like you just left the salon.
Protect your hair from the elements with this classic wooden hair brush.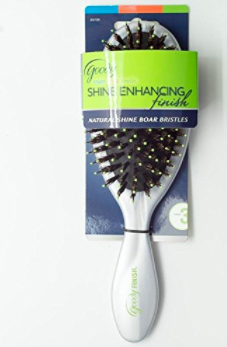 You can't beat this price, with natural boar bristles to boot!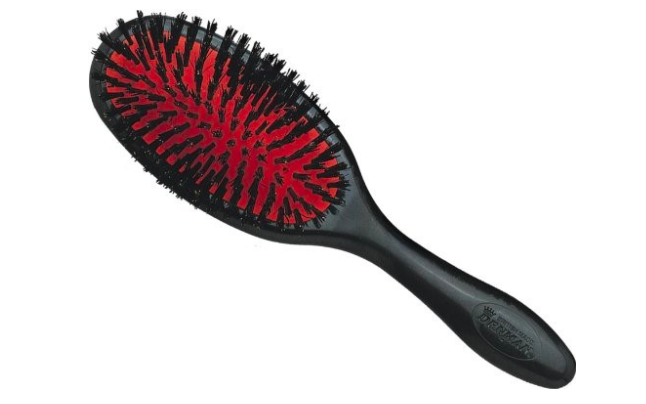 This lovely brush comes in a variety of sizes and can be both ordered online and found at your local beauty supply store.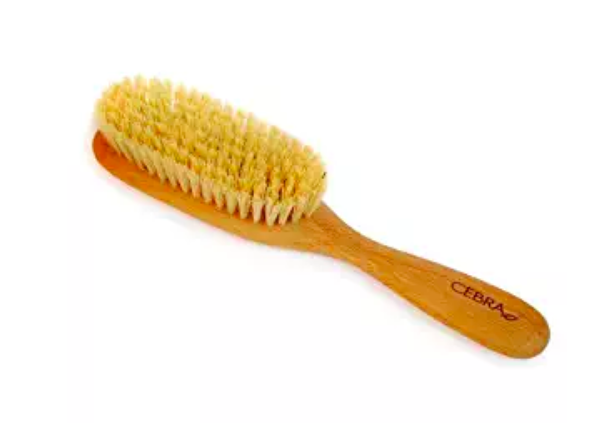 This natural, eco-friendly alternative is as lovely to look at as it is effective.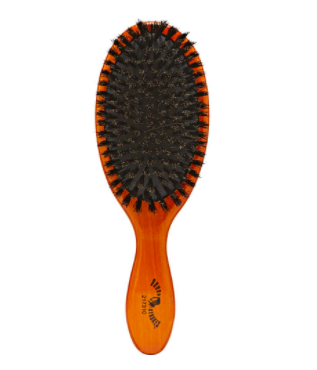 You won't go back to your regular brush once you try this one. It helps to seal split ends, adds body, conditions and minimizes breakage.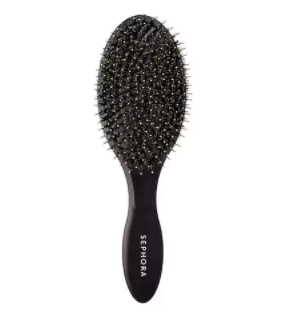 This brush is made with 100% natural boar bristles that are reinforced with nylon pins, making it a universally beloved brush that smooths and gently detangles all hair types and textures.
This brush features ion technology that incorporates high-quality tourmaline to smooth and restore your hair's natural balance.
This brush is so gentle that you can use it on hair extensions and not have to worry about them snagging or ripping out.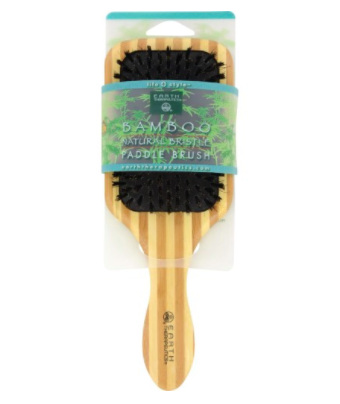 Another great animal-friendly version, this brush minimizes static, softens and detangles hair while also being easy on the environment.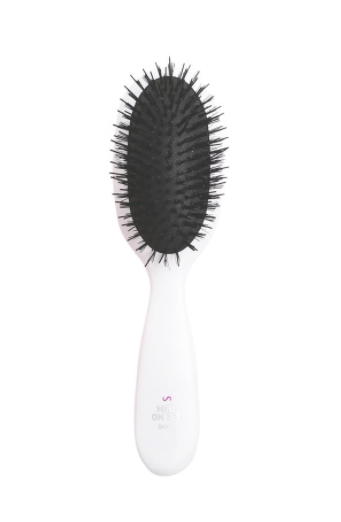 Toss this guy in your purse and never worry about unmanageable, frizzy tangles again.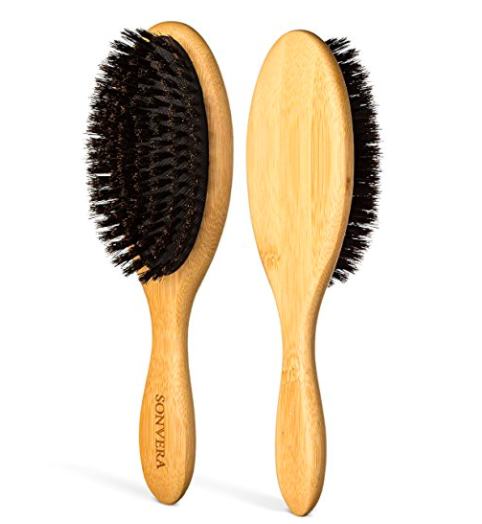 The brush's wooden handle would look gorgeous on your vanity.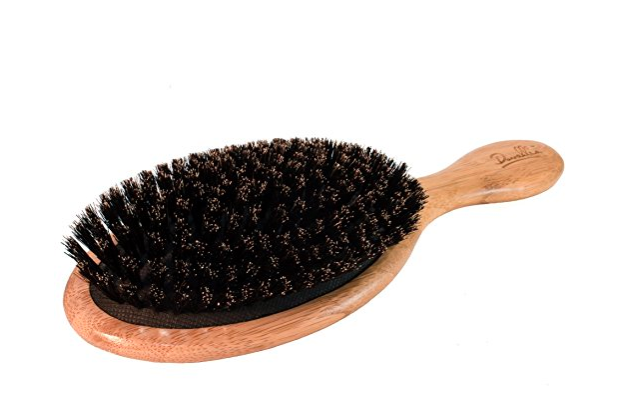 This wood-handled brush is not only beautiful but comes with a wooden comb and a lovely bag to keep it in good shape.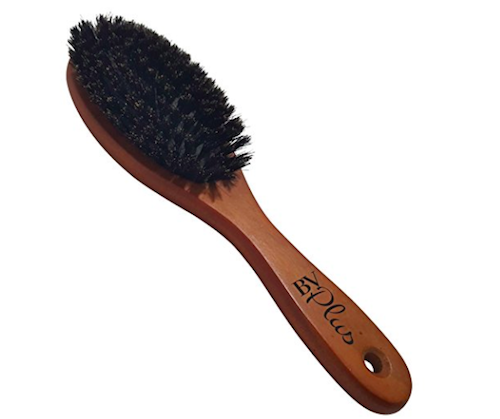 The small brush head makes it a great choice for those who have shorter hair.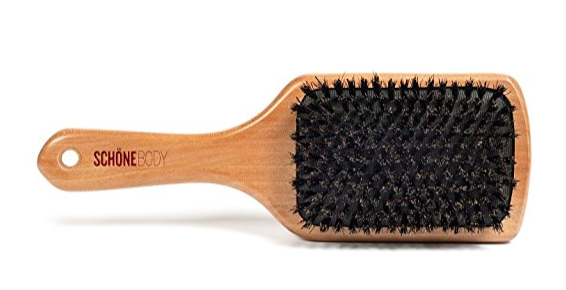 This bamboo wood brush has a beautiful finish and a durable rubber cushioned pad.

This brush also has nylon bristles to help detangle hair and be multi-functional.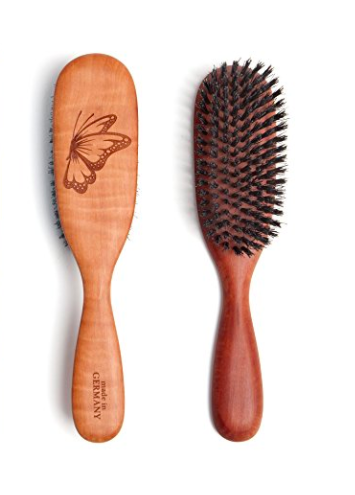 The lovely butterfly detail on the handle adds a little pizazz to this high-quality, Calcutta boar bristle brush.
Are you convinced to make the switch? It's a nice reminder to be gentle with our hair and add a smidge of old-world luxury to our everyday hair routine.