This 16-year-old photographer's stunning nature pics are major #travelgoals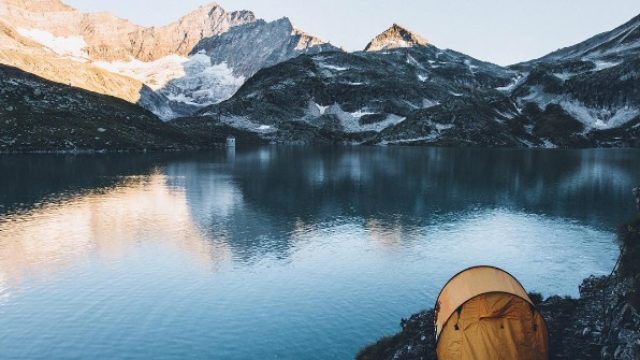 For those days when you can't simply book a ticket to paradise and GTFO of wherever you are, you can always count on Instagram to mentally transport you to your dream vacay spot. Thanks to these stunning landscape images snapped by 16-year-old photographer Jannik Obenhoff of Munich, we're virtually soaring above majestic forests (minus the luck dragon) and taking in the #views from a gorgeous mountainside cottage.
According to Bored Panda, Obenhoff took on photography as a hobby when he was 13 and has since made an adventure out of visually documenting some of Germany's most breathtaking scenery. Although his Instagram bio reads, "Just a boy with a camera," we'd say his impressive reel of pics makes him a certified pro.
This shot has us flying high:
Glamping in front of glacier? Yes, please!
We totally agree with Obenhoff here. No caption needed:
Absolutely dreamy:
Dizzying, yet still #Roadtripgoals:
Don't mind us: We're just waist-deep in an imaginary skinny-dipping sesh:
TFW you're literally living in the clouds:
And our minds are officially blown:
BRB, we'll be over here compiling an itinerary based off Obenhoff's photos.