16 shows you can binge in a single weekend (and definitely will)
With the advancement of technology, the way we consume media has shifted significantly over the last few years. That, coupled with the rise of streaming networks and the fact that we spend most of our waking hours in front of screens anyway, means it's no surprise binge-watching is as popular as it is. We're all guilty of it. We start our days with productive intentions and before we know it, we've spent hours under a blanket with our laptops. It's time to let go of our binge-watching guilt and enjoy our shows as the gods intended — one episode immediately after the other, one entire season at a time!
And what better time than this weekend? If you've got no plans or are looking for a reason to cancel the ones you do have, it's the perfect time to binge some amazing TV! Plus, thanks to Netflix, Hulu, HBO Go, and Amazon Prime it has never been easier. We know weekends are short (too short), so you'll probably want to stick to shows with fewer seasons or shorter episodes so you can finish in just a couple days.
So, to help you make the most out of your binge-watching weekend, we've compiled a list of shows you can quickly get through in two days or less.
1Big Little Lies
If you like Pretty Little Liars, you'll love Big Little Lies! There's infidelity, drama, murder, mystery, and strong female friendships…what more could you ask for? It's also a super quick watch. With only seven episodes it'll leave you craving more, BUT you'll have plenty of time to binge-watch another series while you wait on Season 2. Watch on HBO Go.
2Master of None
Aziz Ansari totally outdid himself with Master of None. It's everything you'll need for a solid weekend of TV: great friendships, relatable struggles that come along with dating as a 30-something, and lots of laughs. Spend your weekend following Dev (Ansari) as he tries to figure it all out. Just like many of the recent greats, you can see it on Netflix.
313 Reasons Why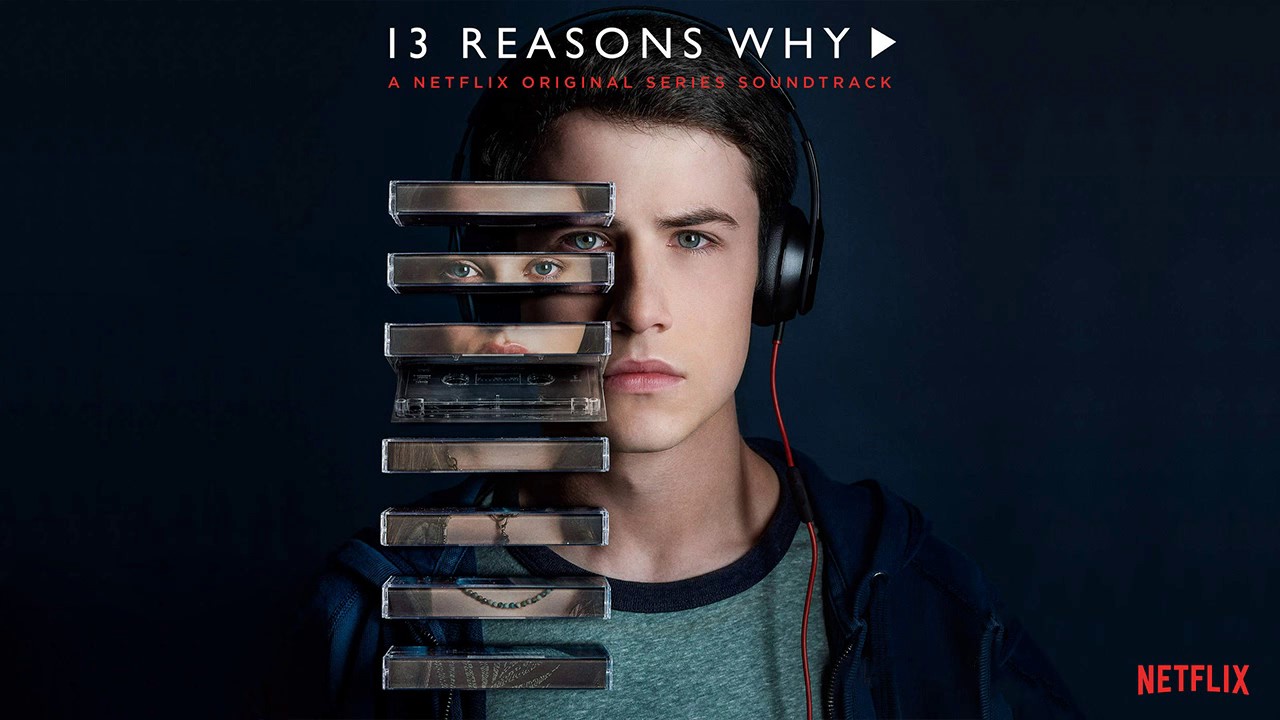 13 Reasons Why has spent a lot of time on Twitter's trending topics, and for good reason. The show has an intriguing plot, it tells the story of a struggling teenage girl who commits suicide and leaves behind a box of recordings (on cassette tapes, #throwback) to explain the 13 reasons why she did it. Catch up on Netflix!
4Atlanta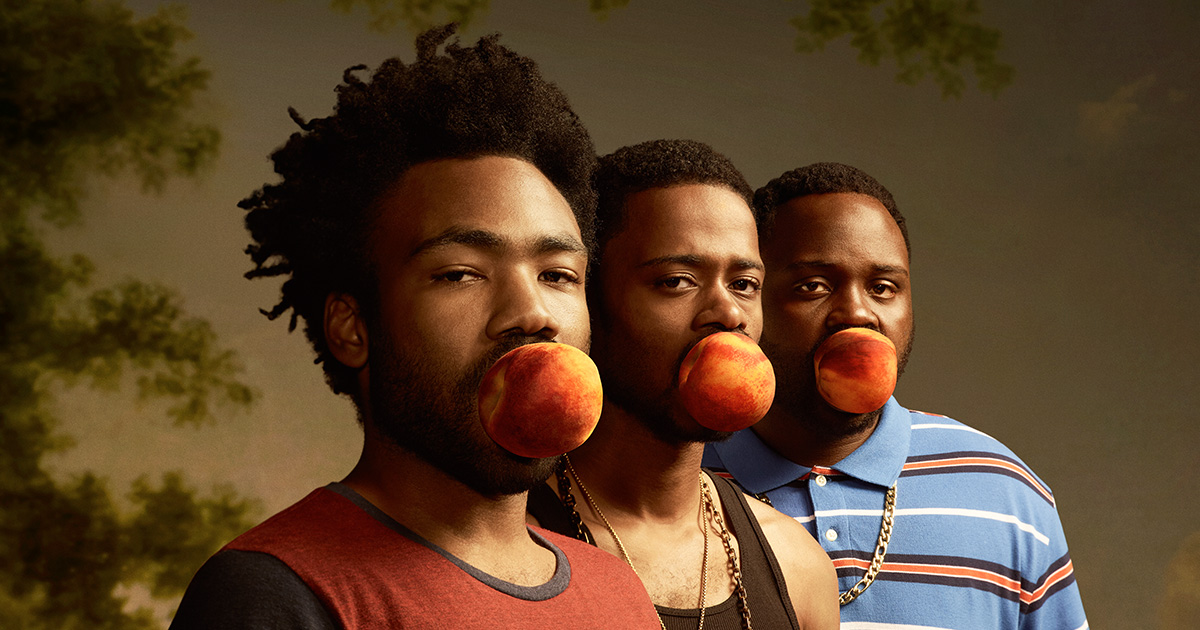 Atlanta was one of the most acclaimed shows of 2016, and it's sure to make your weekend a whole lot better. In the FX series, Donald Glover stars as Earn Mark, a young father trying to make ends meet by managing his cousin's rap career. The episodes are so unpredictable, you never know if you'll find yourself chilling with Earn at the crib or promoting Paper Boi's new mixtape at the club or running around town searching for a jacket. Atlanta is a hilarious and poignant slice of life we all need to experience. Watch on Hulu.
5Dear White People
The series is an adaption of Justin Simien's 2014 film of the same name. It follows a group of young Black students navigating campus life at a predominantly white Ivy League university, and it does an excellent job tackling a number of social issues, including racism, police brutality, homophobia, and the stigma that's often attached to interracial relationships. And it features strong, multi-dimensional Black leads. View on Netflix.
6Santa Clarita Diet
If you like a little gore in your comedy then you'll love zombie Drew Barrymore killing and eating people while trying to keep her new undead habits from her family and the overly suspicious neighborhood cop. Watch on…you guessed it, Netflix.
7Insecure
Insecure is exactly what we all need! We're halfway through the second season on HBO but you can catch up with the HBO app this weekend (or any weekend). Insecure explores life, love, careers, and relationships while effortlessly offering witty racial and cultural commentary. In the first episode, we meet best friends Issa and Molly, and as the series continues, we dive into real-life complexities as the two deal with their insecurities and hilariously cope with endless uncomfortable everyday experiences.
8The Get Down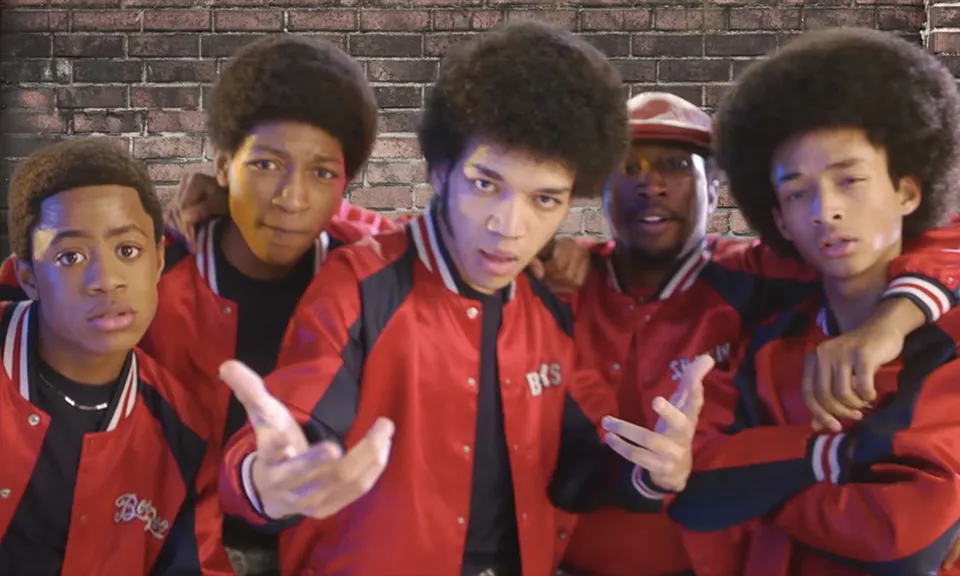 The series is set in the 1970s in the Bronx, New York City, and follows the rise of hip-hop and disco music through the eyes of a group of teenagers. Even though it was canceled after a single season (sob), you can still catch it on Netflix.
9UnREAL
UnREAL is a scripted series that takes us behind the scenes and shows us how reality television is made. It stars Shiri Appleby as a young producer pushed by her bad-ass boss (Constance Zimmer) to do whatever it takes to her stir up dramatic show content — even if that means compromising her integrity. The duo's friendship is a little rocky throughout the series but when they're working together, there's nothing they can't do. Plus, with a friendship motto like "money, dick, and power," these two are sure to keep things interesting. Watch on Hulu!
10Black Mirror
We promise, one episode of Black Mirror and you'll be hooked. The episodes are stand-alone so you can watch them in order or mix things up. They're sharp and suspenseful and offer satirical explorations of techno-paranoia in the form of twisted, dark Twilight Zone-esque episodes. Technology might actually be trying to kill us. Head to Netflix to have your mind blown.
11Chewing Gum
Chewing Gum follows Tracey (Michaela Coel), a 24-year-old virgin living in London who spends most of her time trying to lose her virginity. Tracey's family and her boyfriend are religious and don't believe in sex before marriage. Tracey is also religious, though she worships Beyoncé just as much as she does Jesus. But sometimes a girl just needs to get laid! Will she or won't she? Find out on Netflix.
12The Fosters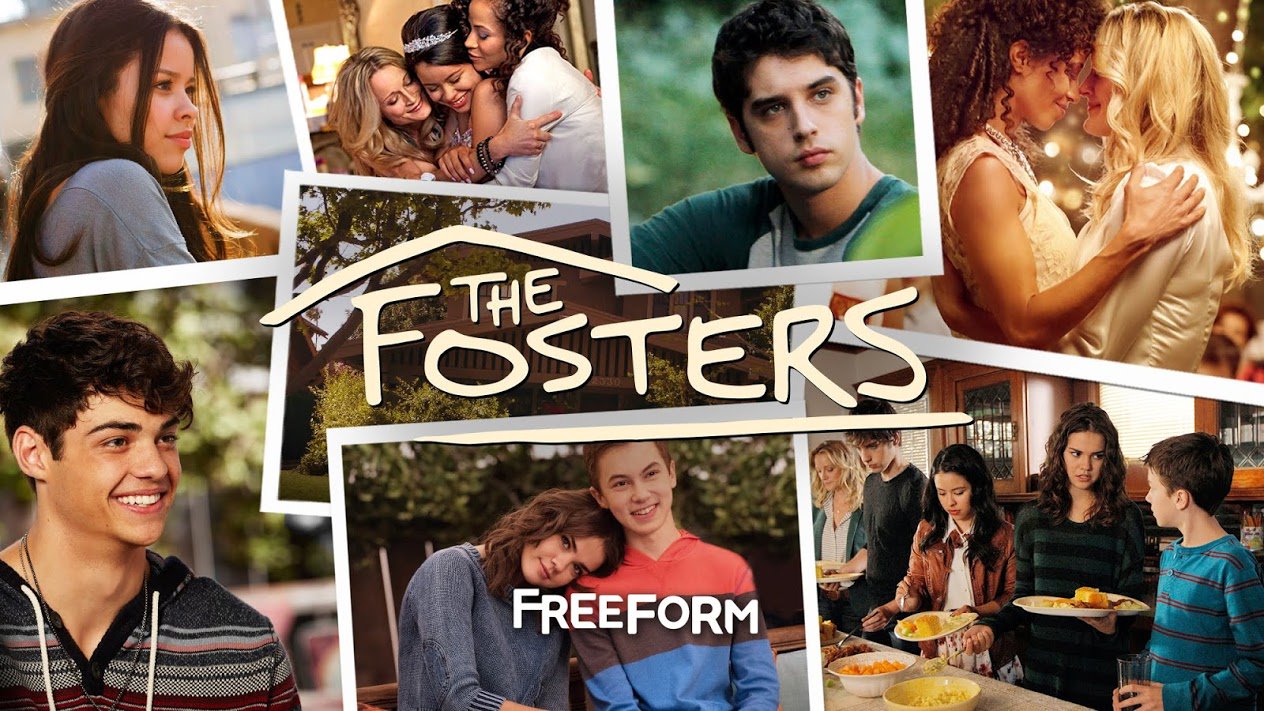 The Fosters' household is made up of interracial lesbian couple Stef and Lena, their four adopted children, and Stef's biological son from her previous marriage. The writers have come up with a beautiful way of dealing with real issues and wrapping them into tender family-friendly moments. Grab tissues — you might them. Find on Freeform.
13Claws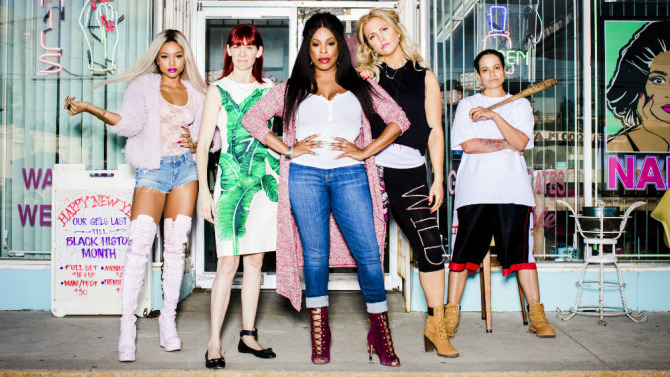 If you're obsessed with nail art and independent women (throw your hands up at us…), Claws is for you. It tells the story of five manicurists who get dragged into the world of organized crime when they begin laundering money for local drug lords. Catch up on Hulu!
14One Day at a Time
The series focuses on a Cuban American family headed by a single mom raising two kids with the help of her mama. The family connects in an honest way as they attempt to maintain their heritage while adapting to the American way. It hilariously tackles the difficulties of single parenting that resonates as much in 2017 as it did in the 70s. Available on Netflix.
15Jessica Jones
Netflix has brought us a number of Marvel shows over the years, but Jessica Jones is easily our favorite. It's a slow-burn as private detective Jessica tries to convince the world there's a guy (Kilgrave) who can control minds. He's also very obsessed with her. This show takes stalker ex-boyfriend to a whole new level. Available on (obviously!) Netflix.
16Jane the Virgin
Based on a Spanish telenovela, Jane the Virgin stars Gina Rodriguez as the virgin…but we don't want to give away too much! Just trust us, it's a heartwarmingly funny show, and Rodriguez lights up the screen every second she's on it. Watch it and get your #janeglow on. You can catch it on Hulu.
Binge-watching might as well be considered therapy in our books — for a few blissful hours, you turn your brain off and hide from the world. It's the perfect way to spend a weekend after a long, grueling week.
Enjoy your weekend, and happy binging!