16 beauty products that kept me looking cute AF while on a fall glamping trip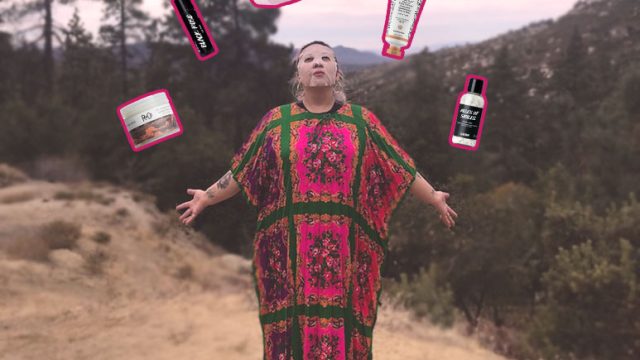 Camping, or glamping, doesn't have to be a solely summertime activity.
If you're residing on the west coast where the temperature still hasn't made up its goddamn mind, there's still an opportunity to become one with nature even if you're just about to put up your Christmas tree. Climate change, ya feel me?
In Southern California, the fall climate is mild enough to offer a perfect glamping scenario. Places like Joshua Tree, Idyllwild, and Big Bear are just a short drive from Los Angeles but provide scenic views and good weather.
While some of us are envious of our east coast sisters who are able to dress cute in layers and fuzzy sweaters, we do have one thing — an extended summer. A hidden blessing for those of us who didn't have time to venture out into the great outdoors a couple of months ago.
If you're like me, a person who loves the idea of experiencing nature in all its glory but is just too glam (or slightly high-maintenance) to sleep in a tent or pee in a bucket, this is the guide for you.
Welcome to the unofficial beauty guide to glamping for those of us who still want to look ~ravishing~ while "roughing it."
First things first, you'll need a proper ride.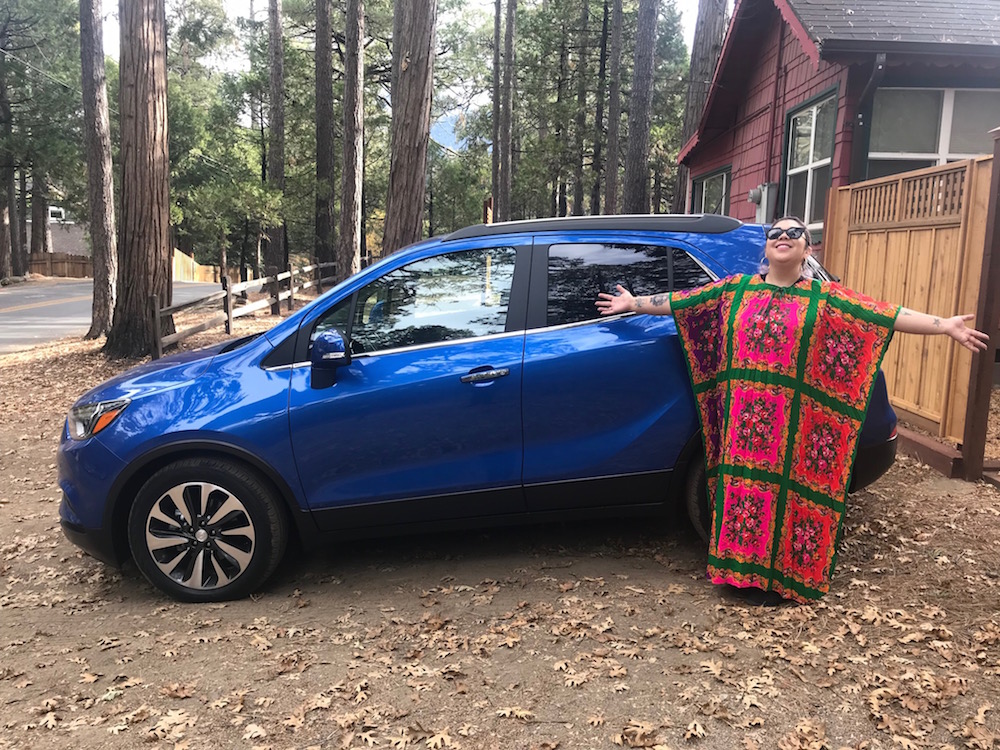 Whether you're traveling to the desert or the mountains, you need the right kind of vehicle for the impending terrain. And that means WiFi. Imagine finding the perfect mountain peak to pose on for your Instagram followers, only to come face to face with a weak signal!
For my fall glamping trip to Idyllwild, Buick lent me a 2017 Encore that was equipped with 4G LTE WiFi. It worked up to 50ft away from the vehicle, which meant I could sashay away and still be able to send a secret message to my online rivals. That message being: Watch out, because I'm glam no matter WHERE I am.
It also has Apple CarPlay so we were able to play "Bodak Yellow" on repeat while moseying up the mountain. Is there a better anthem?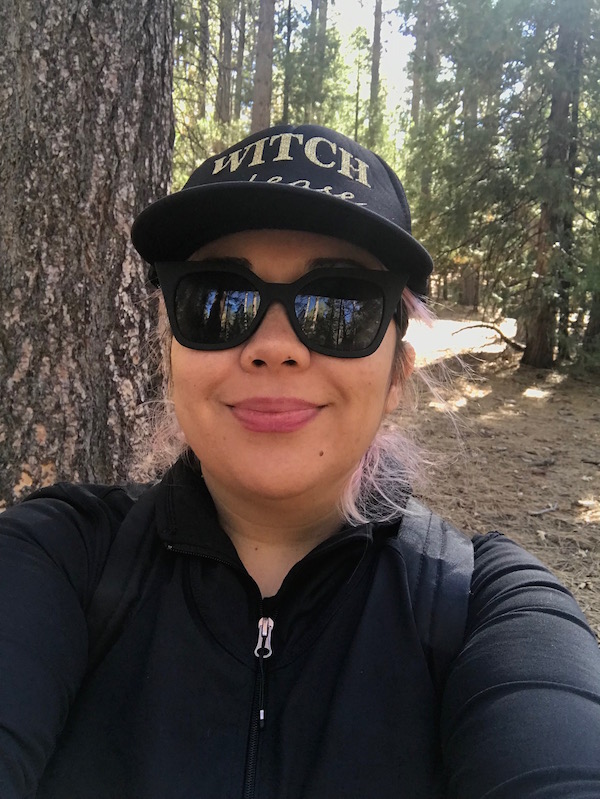 Secondly, get yourself a cabin. You'll need proper accommodations to house all of your beauty essentials. A tent just won't cut it. Bugs and animals are great and all, but we don't need them trying to steal our sheet masks.
Even though I was a mere two hours away from civilization, aka Los Angeles, my skin felt like it was in a totally different country.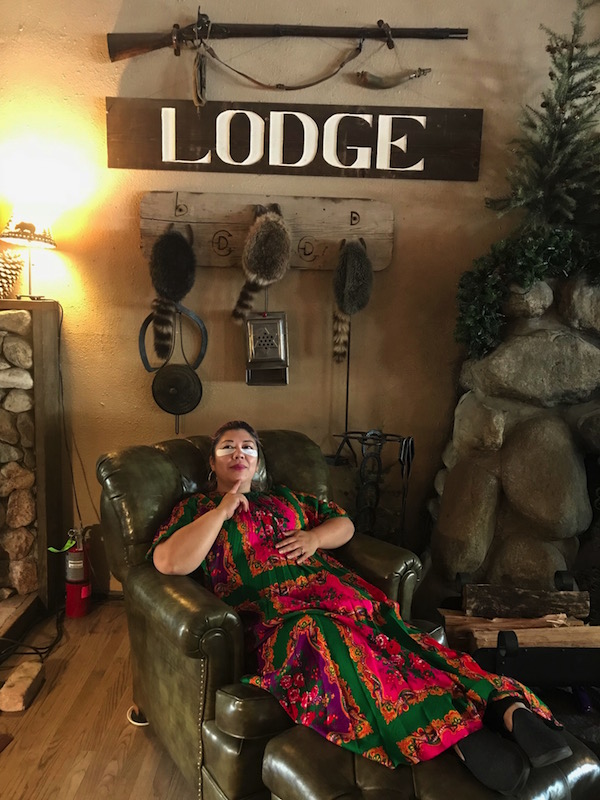 Usually oily, my skin had become incredibly dry in the mountains. It's amazing how much a change in altitude can affect you. I packed light, at least when it came to makeup. I decided to wear jeans (VERY RARE), leave my Fenty at home (SCREAMS), and not pack a single red lipstick (WHO IS SHE?).
Fam, this was truly out of my comfort zone. At least I had the proper beauty products to help me through.
New trend: #MountainMasking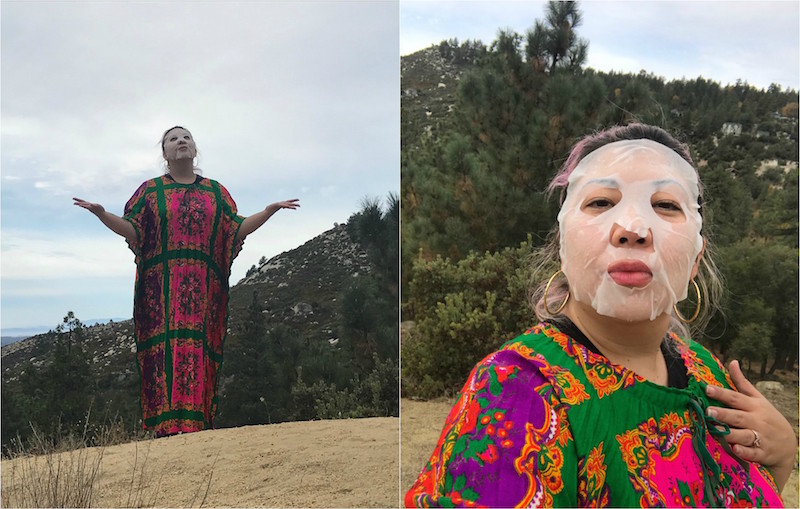 Here are 16 beauty products that helped me survive this wilderness adventure.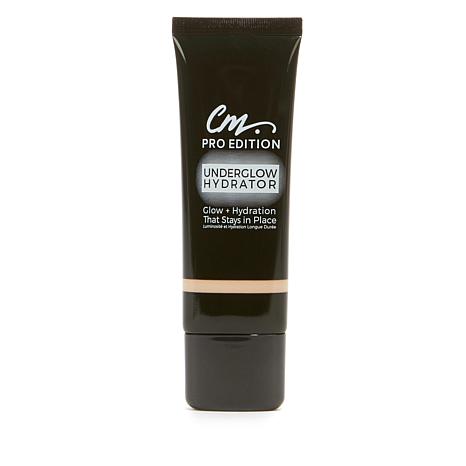 Like I mentioned, I didn't pack my Fenty foundation. Since I've become so attached to it, I thought a few days without it would be brutal. Thankfully, the Color Me tinted moisturizer was a good substitute. It gave my skin life without any fuss. (I didn't take any makeup brushes so I applied with just my fingers.)
Not having any lipstick on me at all was a big challenge. It's funny how having five lipsticks on me at all times provides a sort of comfort. I threw it all to the wind and only packed my Lush lip tint. The Kalahari melon and jojoba oils helped keep my dry lips soft, along with added a pretty fuchsia hue. The Black Rose Lip Tint is sold out, but you can still pick up a version of it in Sugar Plum Fairy.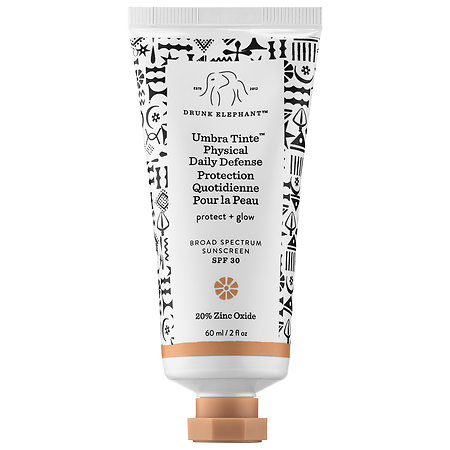 During a hike in the woods, I decided to opt for Drunk Elephant's Umbra Tinte on my face. It has an SPF 30 so I got my sun protection while also giving my skin a glowy look.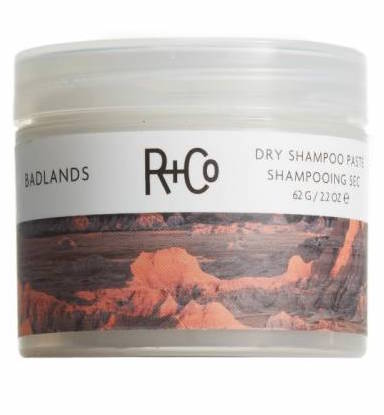 This paste from R+Co is a good travel dry shampoo because you can just throw it in without having to worry about packing something clunkier. (Yes, I actually left my hair tools and regular shampoo back at home.)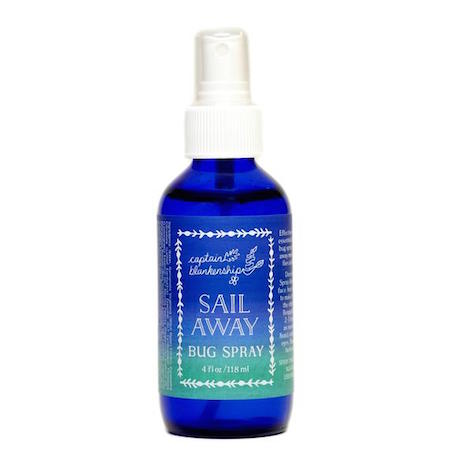 Think insects aren't around in the fall? Think again. This spray from Captain Blankenship helped me during a very bugs-all-up-in-my-face hike.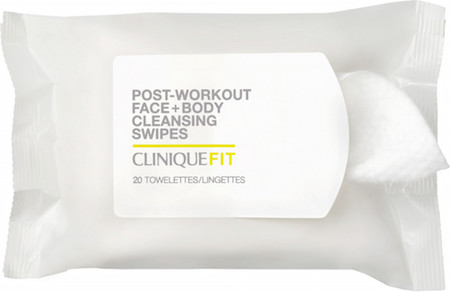 It was all about wipes this trip. I was super lazy and didn't care about showering, even though there was a (creepy) shower in my cabin. These post-workout wipes were just what I needed after my hike and throughout my trip.
These are a really good feminine wipes option because they are gentle enough and won't irritate your lady parts.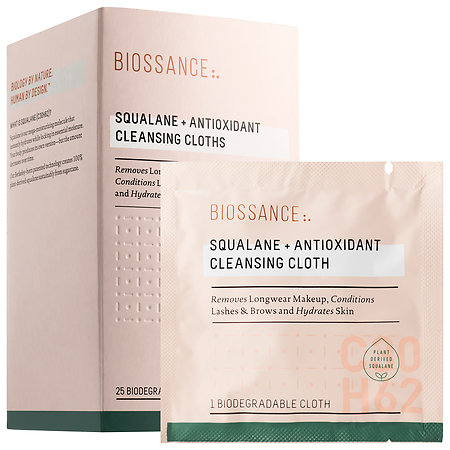 I love these cleansing cloths so much that I use them on the regular — especially when I'm feeling too lazy to wash my face. Squalane (which is made from sugarcane) helps hydrate while removing makeup and dirt. These wipes also moisturize your lashes and brows at the same time.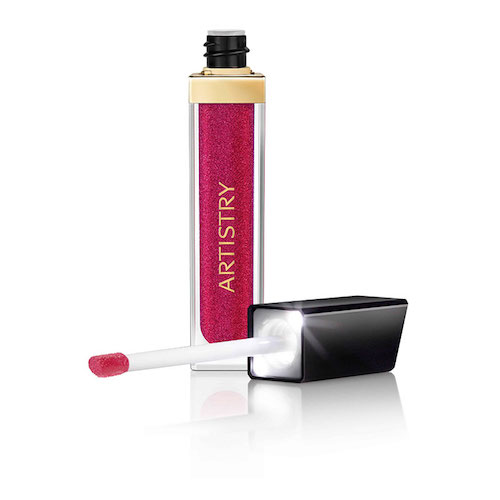 Ahem, this lip gloss comes with a built-in mirror AND an LED light. Perfect for touch-ups by the campfire.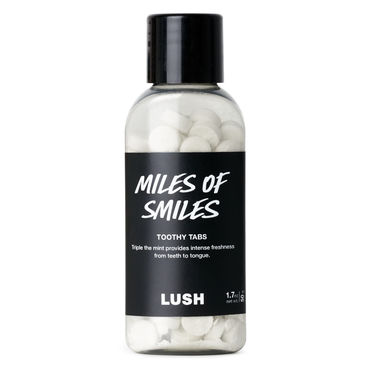 Lush's Toothy Tabs are the perfect traveling toothpaste because there isn't any paste! So no risk of a mess while you're brushing your chompers in the woods (cabin).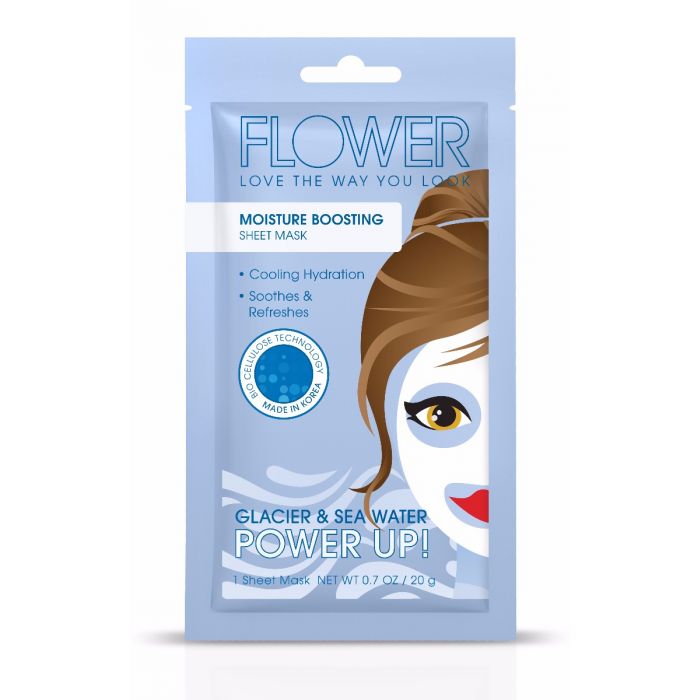 This sheet mask from Flower Beauty was exactly what my face needed. It was SO thirsty!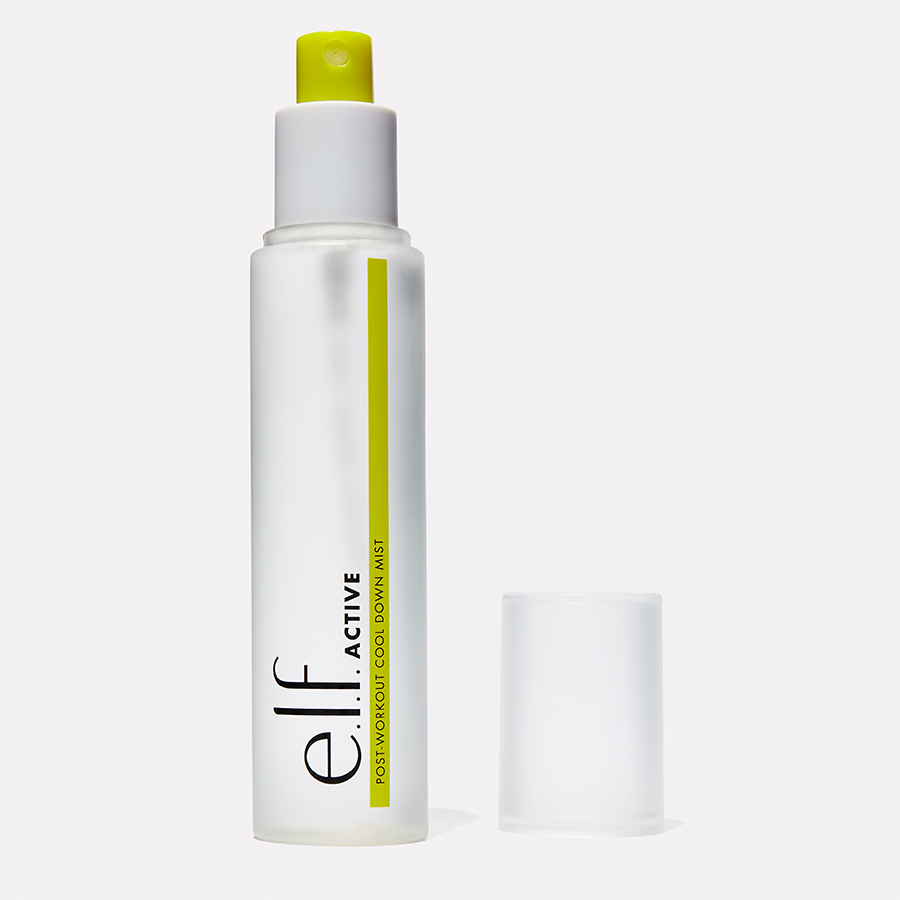 A much-needed face spray after my hike! Yes, it was only two miles, but I still needed a nice mist on my sweaty face.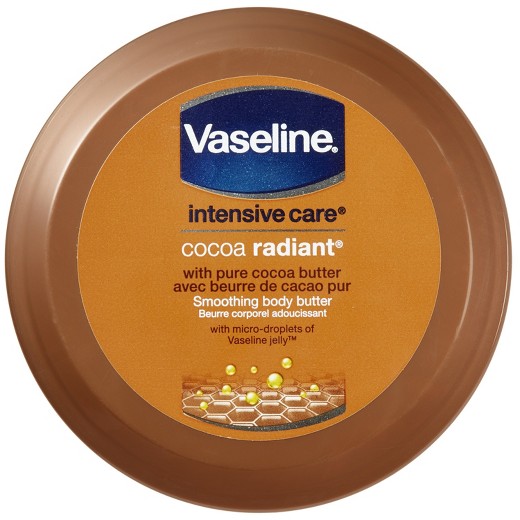 Viola Davis's favorite new cocoa butter was a LIFESAVER for me in this dry weather.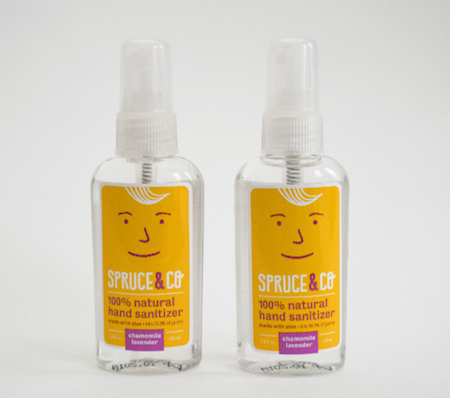 Yes, there are moments when you're glamping and aren't near a bathroom to wash your hands. This natural hand sanitizer is key.
Of course, you'll need some juice for your phone out in them woods! Valfé makes the cutest ones, and this is on sale for $28.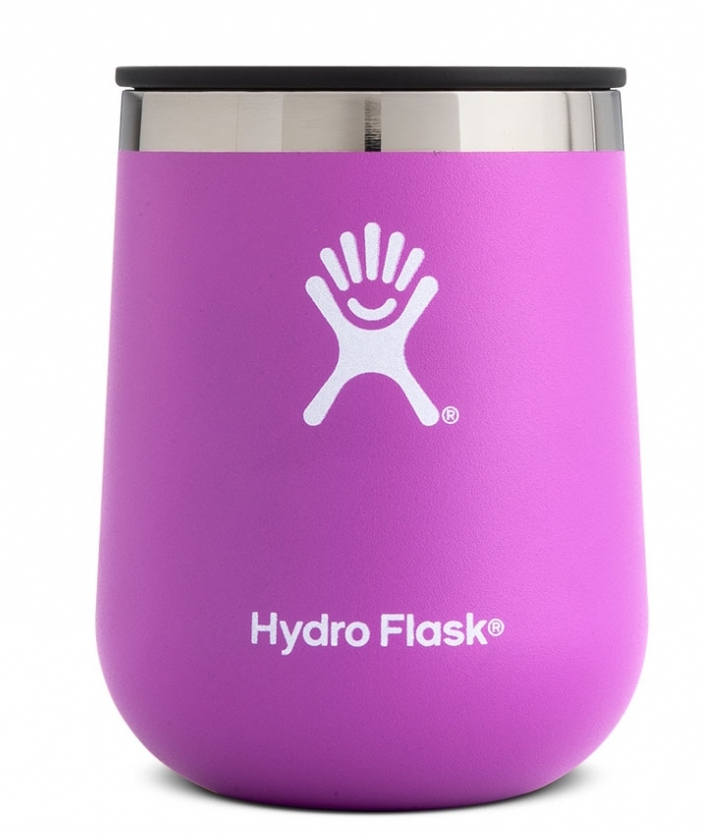 Last but certainly not least, a shatterproof wine cup. Cheers to Mother Nature!
Do you feel ready to take on a fall glamping trip like I did?