16 beauty products to save your face during this transitional weather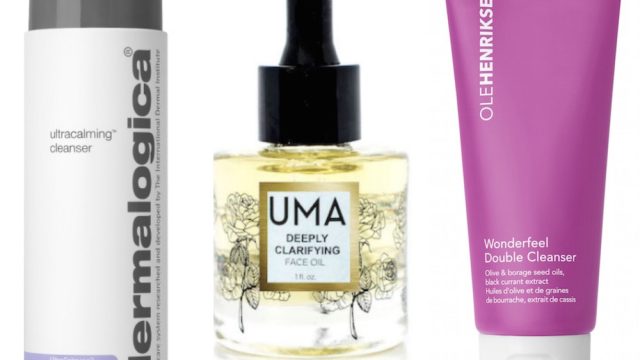 As much as we adore the fall and all the seasonal goodies it brings with it like chunky sweaters, pumpkin spice lattes, crunchy leaves, and twinkling lights — the transitional weather can wreak absolute havoc on our skin. Whether it's allergies, dry skin, flaky lips, or acne breakouts, there's no denying that the change in weather can a negative effect your face.
It's not like all of a sudden we wake up and it's cold again and stays that way for 6 months. This freaky back and forth between hot, windy, and super cold, dry days has our skin begging for mercy. It's impossible to adjust when the weather is ricocheting back and forth on a daily basis. We need a little consistency so our skin can get in the groove, mother earth!
We spoke to aesthetician Amy McLain about why our skin gets problematic this time of year and what solutions can help get us through these itchy, dry weeks ahead.
We need to know why our skin is freaking out and what to do about it! Amy tells HelloGiggles:
"The 'freak out' can be a combination of things. First, the low humidity during this time of year causes the water levels in the skin to easily evaporate into the air, causing dehydration in the skin. Then, our exposure to the elements outside (cold air/wind) and the dry indoor air heat rob the skin of its essential moisture barrier."
https://www.instagram.com/p/BWqz13rDCkX
She adds,
"When our lipid barrier is compromised, the skin can even feel more sensitive and irritated. Our skin this time of year is practically being exposed to dry air 24-hours a day! No wonder it ends up feeling dry, and looking dull and flaky."
Amy explains that it's not just the strange, unpredictable temperatures that can affect our skin, but seasonal allergies as well. "Allergies are very common this time of year for a lot of people. The allergies to the elements aren't necessarily the culprit of dehydration in the skin, but rather the medications we take to help alleviate the symptoms." Amy goes on to say that, "Most allergy medications are super dehydrating to the body in general."
And we all know how dehydration is the enemy of our skin! Luckily, Amy knows just what we need to keep our skin on point. She tells HelloGiggles, "First of all, I make sure my client is using a good moisturizer every day. Regular facials once a month will help during this transition time as well as other transitional times throughout the year. We change our wardrobes with the seasons, why shouldn't we adjust our skin care as well?"
https://www.instagram.com/p/BVzyN8qDSDo
She goes on to say, "What concerns you now may completely change during the summer."
The products we use also ultimately have a great effect on our skin's condition, whether or not the elements are feeling turbulent. Your cleanser is just as important as your moisturizer here, and Amy says that she prefers her clients avoid using traditional soaps and highly foaming cleansers on their skin.
"These types of cleansers can strip the skin of its natural oil and protective lipid barrier, causing dehydration as well as potential irritation and sensitivity. Clients should also try to not take really hot showers since this can be drying to the skin, and apply moisturizer as soon as they can when they get out of the shower. Moisture will evaporate quickly and it's important to seal in as much moisture as possible. This goes for face as well as body."
And now that we know the causes for our freaky fall skin and how we can prevent it, we asked Amy what products she prefers to hydrate, calm, and sooth skin. She tells us that,
"Hydropeptide's Purifying Mask is one of my favorite products to recommend to clients. It uses a natural source of enzymes to gently dissolve dead skin cells and improve cellular turnover. Gentle exfoliation will be beneficial in preventing the dryness and dehydration in the skin...I find this mask to be unique because it also helps to address aging skin as well as provide hydration."
But we all know that a good mask isn't enough, and Amy tells us that her secret weapon is a great, universal moisturizer called Face Lift from Hydropeptide. She tells us, "It contains hyaluronic acid to attract moisture and hydration to the skin, and emollients like jojoba oil to prevent moisture from escaping…It also contains a blend of antioxidants, peptides, botanical stem cells, and a patented lipid complex. This will protect the skin and provide the perfect balance of hydration!"
With that in mind here are 16 beauty products that'll save your face during this transitional weather.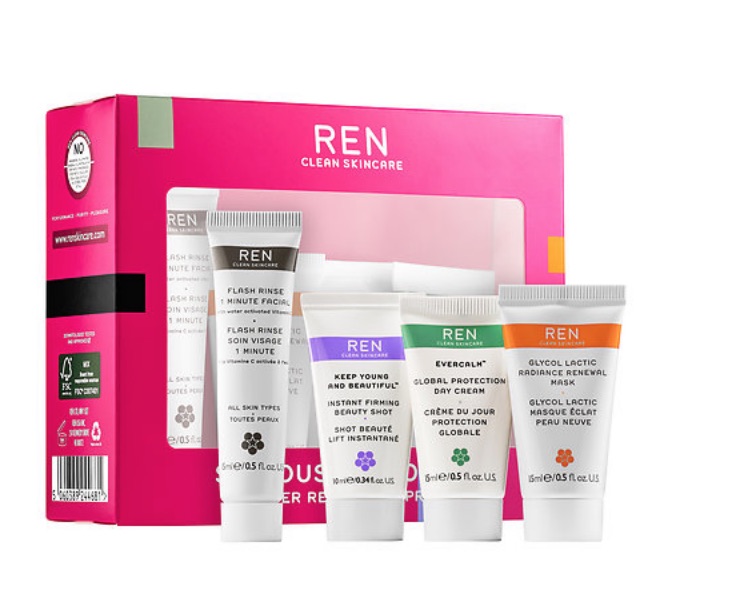 This set not only includes five of Ren's best-selling products, but your skin will feel more hydrated, smoother, and brighter, which is just what we need during this transitional season.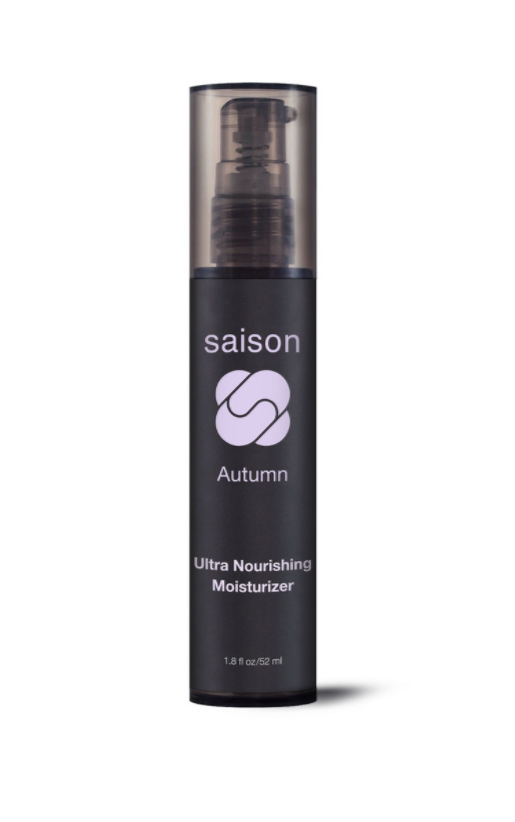 This moisturizer is made with a luxurious blend of oils that treat your skin while also having a refreshing autumn scent that actually works. Made with pumpkin and organic rosehip, it fights free-radical damage, improves elasticity, and boosts overall skin health.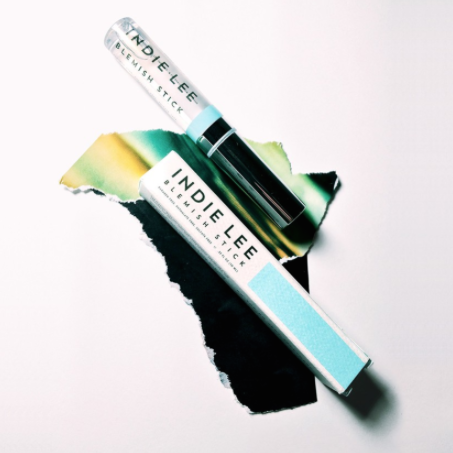 Vanquish those angry pimples with this all natural, fast acting spot solution that shrinks the size of your zits, reduces redness, and pore size.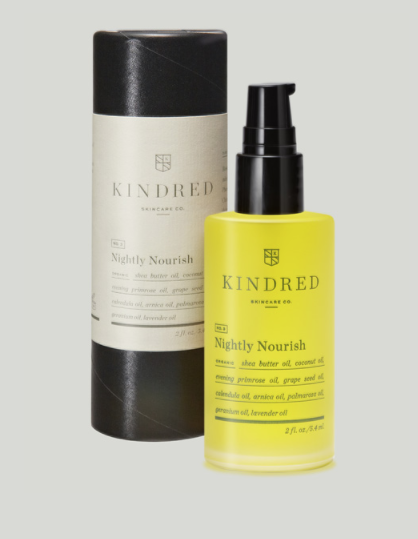 Restore your skin overnight with this oh-so-soothing blend of enriching oils that pamper your face and repair and nourish your skin.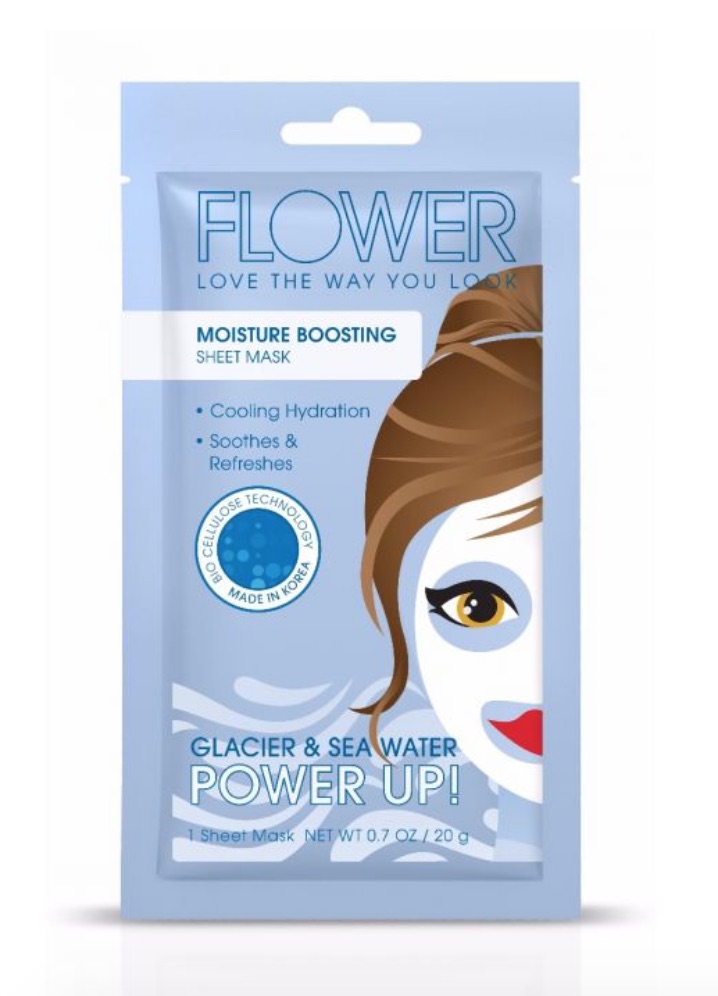 The perfect way to refresh, revive, and boost your skin with much-needed moisture!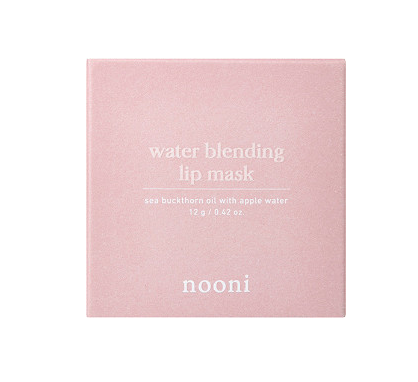 Don't let your lips crumble in this horrid weather, use this rich lip balm morning and night to gently exfoliate, sooth, alleviate, and moisturize your lips.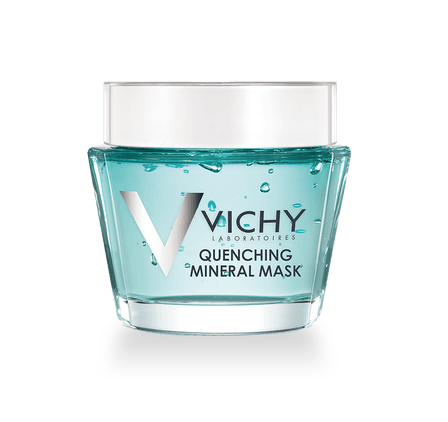 Vichy's first-ever mineral hydrating face mask is enriched with Vichy's famous Mineralizing Thermal Water as well as soothing vitamins for a hydrating boost that leaves skin moisturized and with a refreshing cooling sensation.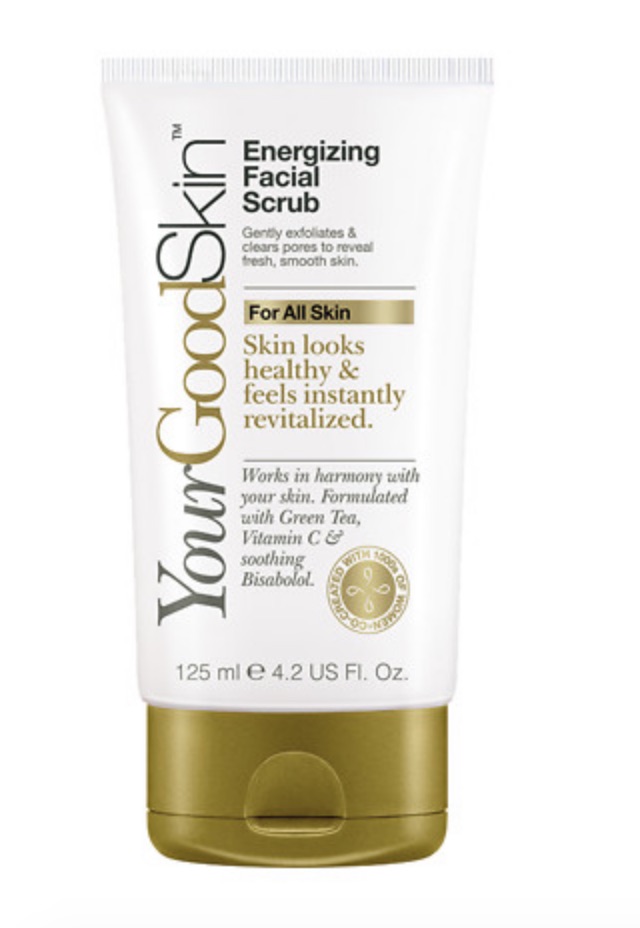 This facial scrub exfoliates and clears pores to reveal fresh, smooth skin, just make sure the water isn't too hot, or else you could dry out your skin (and we don't want that!).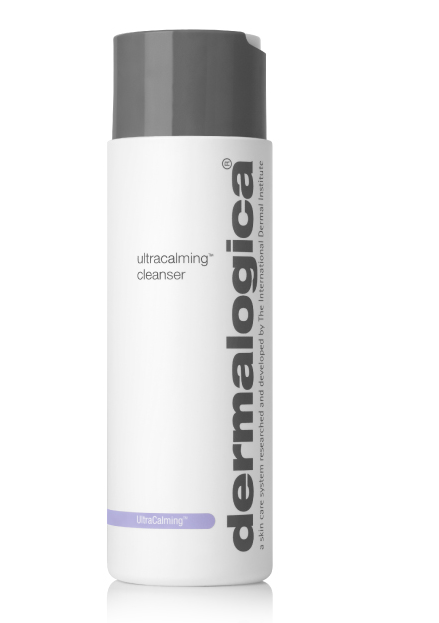 All the grime from these windy days can build up on your skin, clogging pores, causing pimples, and irritation. This gentle cleanser is perfect for reactive skin since it calms and cools redness while also fortifying skin's protective barrier.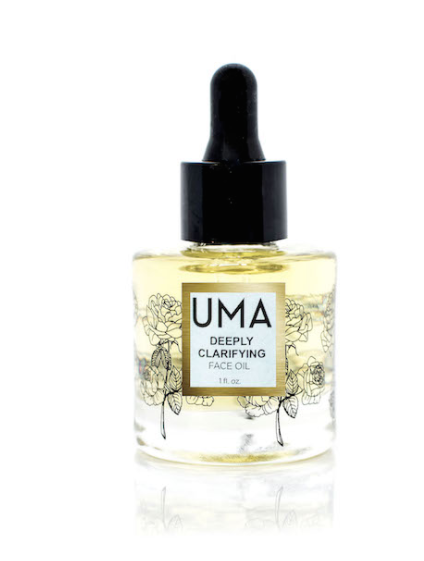 This gentle formula balances and moisturizes skin while fighting impurities and buildup in blemish-prone skin. Not only does it fight acne, but it prevents drying and breakage, prevents buildup of grease, diminishes the appearance of redness and provides a natural barrier from free radicals that can harm skin.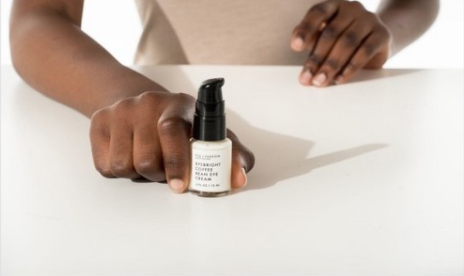 Waking up with allergies often means our eyes are an itchy, puffy, sallow mess. This nourishing eye cream repairs skin, restores elasticity, stimulates collagen, and de-puffs the eye area while increasing circulation and brightening it up.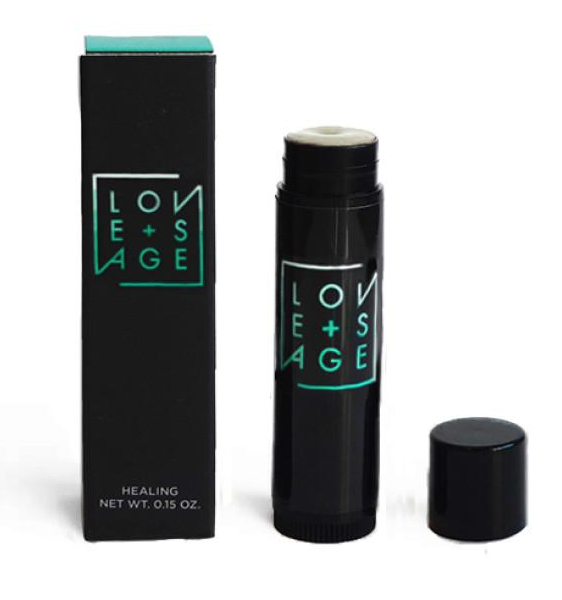 This lip balm is just what you need to rescue those dry weather lips. It nourishes and moisturizes those puppies with healthy ingredients that are full of good vitamins.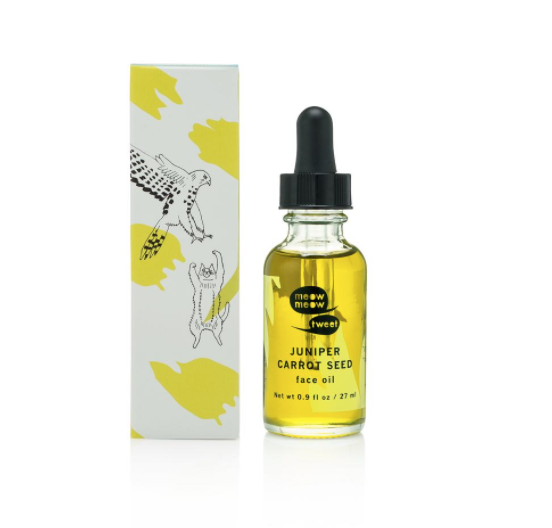 Moisturize and brighten your skin with this non-greasy, non-comedogenic, daily face oil. It evens out oil production, revitalizes and heals skin, and controls blemishes at a super reasonable price point.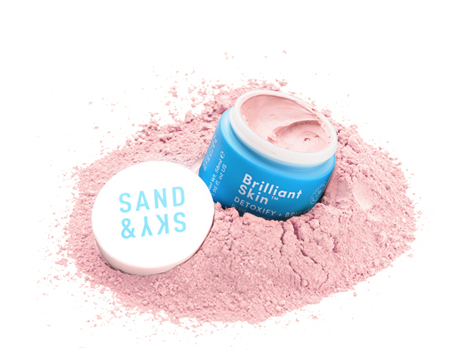 This 4-in-1 treatment mask detoxifies and brightens your skin in just 10 minutes. It'll tighten pores and boost radiance while also protecting against damage caused by pollution.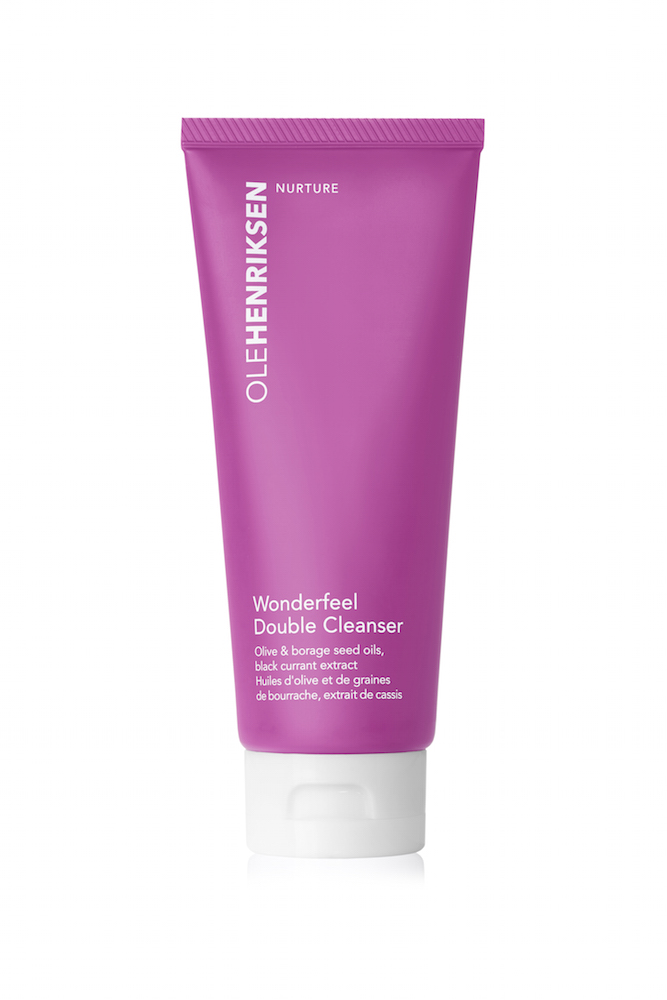 This silky, lightweight cleanser not only gently removes makeup but it deep cleanses your skin as well. Think about it as an elevated cold cream that is perfect for dry and sensitive skin.
Allergies and windy weather can leave your skin feeling as parched as the Sahara. This mask hydrates, soothes, and helps restore skin comfort by drenching it in fragmented hyaluronic acid that infuses the skin with water.
Don't let this weather get you down, you can beat it and look good while doing it. Your skin's health comes first, so take a few moments each day to pamper it and get a little peace of mind while you do it. We can't think of a better way to indulge in a little "me time."