15 things you should do before 2017 that will end this year with the warmest, fuzziest feeling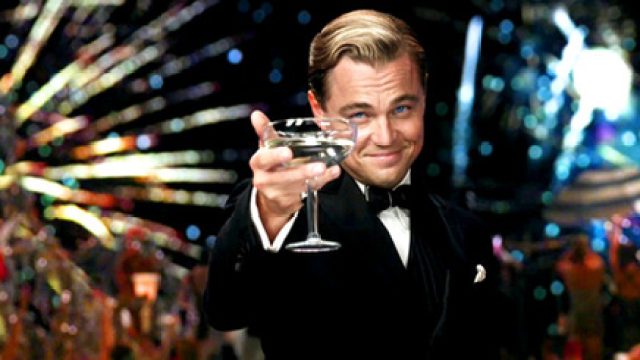 Well, 2016 was…fun? These last few weeks of 2016 are lingering like two tipsy guests at your annual Christmas party. Just leave so we can put our sweatpants on and eat the rest of the hor d'oeuvres, please! But before we rush this year out the door, let's focus on what we can do to leave it on a high note. This year offered many surprises; some good, some…not. But there's a reason we sip champagne, smooch at midnight and dance till four in the morning on the last day of the year, and it's to send it off with a bang in awesome self-care kind of way. Here are some last minute things you can do to make sure 2016 isn't just a dud of a calendar year and will start off 2017 with the warmest, fuzziest feelings. 
1. See a movie or ten!
December is the season for new movies. The epic, award-winning ones always roll out around the holidays, and this year's selection is A+. If you're with kids and are feeling lighthearted, Nick Kroll is hilarious as the fabulous musical pig Gunter in Sing. For those of you who are seeking some major me time, revisit the entire Star Wars franchise. Watch episodes 1-3, then stop. See Rogue One, in theaters now, then go home and finish the set. For those looking to have a good cry, but not in the sappy Love Actually kind of way, catch the Jackie Onassis-Kennedy biopic Jackie. Natalie Portman is so, so good in this movie that follows the week of the JFK assassination with grace, respect and heart-wrenching historical accuracy.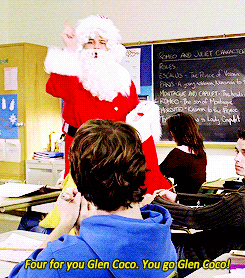 2. Give!
Now is such a good time to recklessly donate your clothes, movies, furniture, anything! There's nothing like making physical space in your heart and in your apartment by dropping off a few coats to a coat drive, or arriving with a Santa sack full of sweaters to a Goodwill near you. It feels great, it simplifies your life (less stuff, less stress!) and it makes more room for your new goodies. Win-win!
3. Write.
Christmas cards are not everyone's thing, but writing yourself a letter at this point in 2016 will help you realize where you've been and where you're going in years to come. When you put your holiday decor away, tuck in a note from you, to you. Could be a sentence or two about your thoughts at Christmastime, could be a typed mini-novel where you recount the highs and lows of the year. The wave hello from your past self when you open your red and green things next year is another form of self-care, you'll see.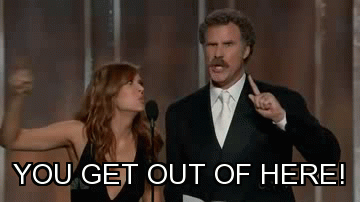 4. Go out, especially when you don't want to.
Look, there are literally a million reasons to not see anyone but your dog this week, but go out anyway. It's so easy to hibernate away each winter, but the effort to leave home and see friends really counts this time of year. Just because the sun goes down at like, 1pm, doesn't mean you should go to bed then, too. Just think of it as that much more nighttime to spend laughing, dancing, or just talking with friends. You'll be so happy you did.
5. SALES!
Okay, okay. So late December is as commercially ugly as it gets, but that doesn't mean you still don't need stuff. This year, make an effort to actually make returns of the things you'll never wear (Thanks Aunt Liz, but we haven't been a size small in sweaters since 9th grade) and treat yourself to something super personal. No receipts? Most places offer store credit if the tags are still on, so either swap it out or ask for a gift card. It's not shameful to take advantage of post-holiday markdowns, inventory needs to move after the holidays and it's okay to help out!
7.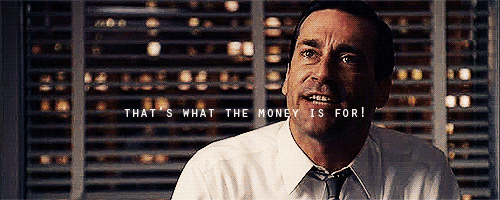 6. Scroll through the year.
Chances are you have an amazing collection of memories from this year stored away in your phone. Take a moment to reflect, scroll back to January in your camera roll and go through your pics. Send your girls the ones that make you laugh, text that one friend that you haven't seen since March. Revel in your most gorgeous selfies. Better yet, send some of your more high-spirited shots to Walgreens Photo (super cheap printing; check online for coupon codes!) and pick up some real life, old school photos. It's nostalgic to hold real glossy pictures in your hands again.
7. Take some time to breath and relive the highs of the year.
There are literally thousands of amazing, one-on-one yoga classes available for you to stream on Youtube, right now. Some are high-energy, some are basically a lady with a calm voice who talks you through mediation as you sit with your legs crossed. Doesn't matter. Take inventory of your thoughts and stick a mental bookend on 2016. Be like Rachel and get that closure.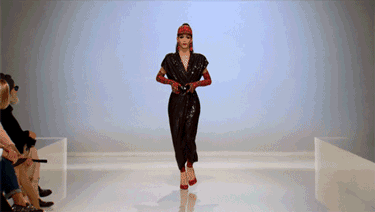 8. Fashion show.
Chances are you've scored some pretty little things this holiday season. Channel your day-before-school-starts younger self and try it all on in one night. Find the shoes that go best with each new outfit. Put on your brand new designer duds (if that's your deal! Maybe you try on your new Minnetonka moccasin slippers. Works!) and just for the hell of it, apply a full face of the most Instagrammable makeup you've ever attempted. Dress-up doesn't have to require plastic costume jewelry and too-big heels. It's for big kids, too.
9. Spend a night in with your partner.
Sometimes you need to schedule doing nothing so that you actually do it. If you have the type of December that most of us do, you've been non-stop for better or for worse. Take a day and just fully unwind with your boyfriend, girlfriend, fiancé, husband. Play with each other's hair, give your best massage (even a blob of lotion rubbed into our backs feels nice), spend the evening making a slow collaborative dinner or just put a movie on and make out. Remember why you do the things you do for the person you do them for.
10. Pamper up for New Year's.
New Year's Eve is the most glamorous holiday, period. Walk into any H&M and you'll find that the consensus is that NYE = glitter. Practice your makeup, hair, your walk — New Year's is the red carpet event we're all invited to. Soak your tootsies in a warm bath and do up your own mani-pedi. Get your legs smooth and dance-ready, maybe slick on a face mask while you fleek up your brows. You can't look too glam for ball-drop, and that's a fact.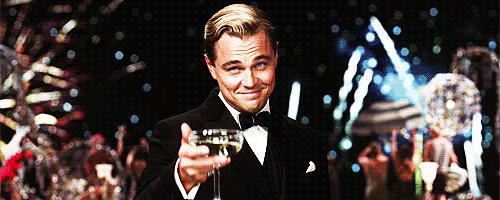 11. Eat!
Food is one of the joys of life, people! There's no menu or theme for the last week of the year, so make it something deliberate just for the hell of it. Got your eye on a juice cleanse on Groupon? How about that bottomless Chinese buffet that's right at the end of your block? Maybe you decide it's all homemade for the next week, with a goal to get creative and clear out the pantry. Try something you've never had, or something you lived off of in college but ditched when you could afford more than $4 a meal.
This was a raging trend last year: a website that calculates your most popular photos from the entire calendar year. You enter in your @handle, wait a few seconds and then boom! There's your master-pic of the year's most outrageous highlights.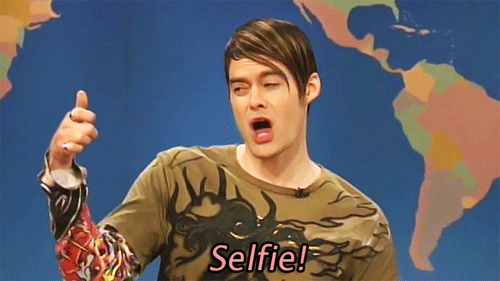 13. Go ice-skating.
Listen, ice doesn't melt the day after Christmas! Find yourself a nearby rink and rent some skates. It's important to note that nobody is good at skating the first, second, or eighth time they try, so find somebody cute to go with and use your wobbles as an excuse to cling tightly to one another. And if you don't warm up with hot chocolate after, you're doing the season wrong.
14. Seek out a baby or a puppy.
This sounds silly, but this is a perfect time of year to snuggle up with your cousin's newborn baby without it being weird or having to drop by unexpected. Family's together, and there's no better way to see snow fall than through a toddler's eyes. Ask them questions about Santa and let them school you on the meaning of Christmas. Read your youngest cousin a story, color together, anything. Kids can do wonders to lighten even your heaviest moods. And puppies, well…try and feel lousy after watching a puppy trip over its own ears. You can't.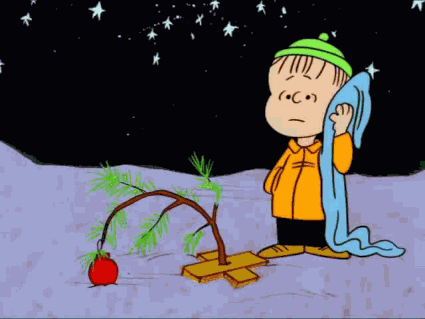 15. Forgive yourself.
It's easy to automatically relive the not-so-great times of the year when you think back on it. Grant yourself some space, breath deep and realize that with a new year comes a new chance at just about everything. Realize that life throws all kinds of curves at us, and our only job is to roll with them as best we can. While we may be inclined to believe that 2016 was a bummer of a year that should be redone, start to finish, remember that rainbows don't exist without a rain shower first.
Let's make 2017 the brightest, stupidest, most obnoxiously colorful rainbow there ever was.