15 totally haunted places in the U.S. that you can visit without getting arrested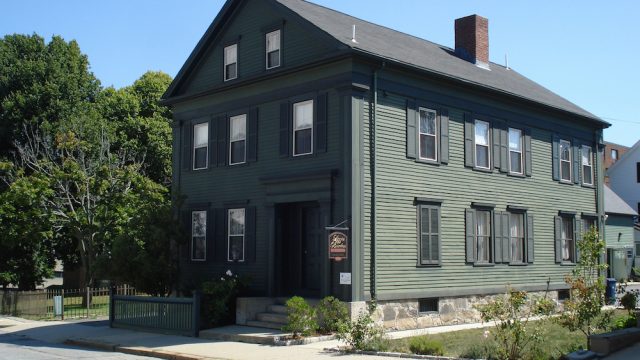 Halloween season is right around the corner, but why not indulge in some real-life spookiness a little early on National Ghost Hunting Day? Yes, you can go see a scary movie or a haunted house but what's the fun in that? We've rounded up 15 places you can visit that are actually haunted, and no, you won't get arrested.
Whether you're looking to visit The Stanley Hotel or Alcatraz Island, there's something in here for everyone. Our only suggestion? Don't go alone. We have a feeling everyone will want a hand to hold when visiting these sinister locations. So get your ghost-busting gear ready, you're sure to find some paranormal activity at these haunted places in the United States.
1Eastern State Penitentiary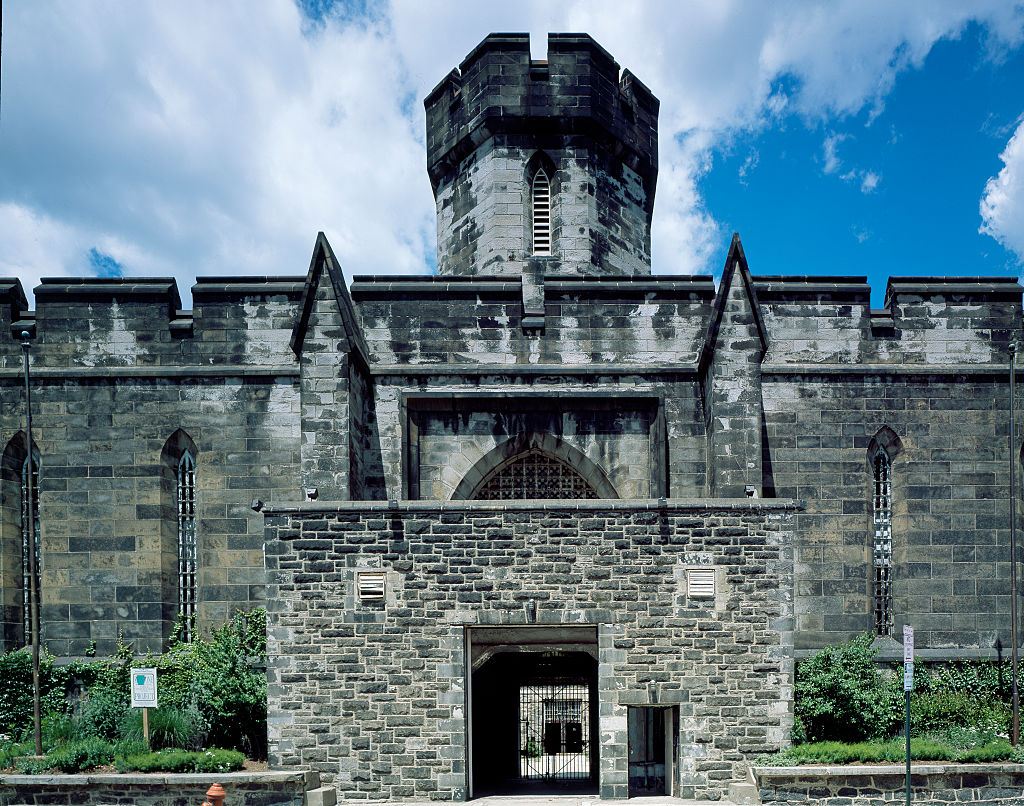 Built in 1829, the Eastern State Penitentiary in Philadelphia had incredibly severe solitary confinement. Prisoners did everything alone, like eat, exercise and live, and even had hoods placed on their head when they had to leave their cells so they couldn't see or be seen. This was one of the most famous and expensive prisons in the world, and it even housed notorious criminals like Al Capone. The prison shut its doors in 1970, but those who are brave enough can legally visit the prison and take a tour. Who knows how many ghosts have hung around, waiting for their revenge.
2The Stanley Hotel
https://www.instagram.com/p/BZekEojl8zh
Notorious for being one of the most haunted hotels in the country, The Stanley Hotel in Estes Park, Colorado is the stuff of horror stories, literally and figuratively. Not only did it serve as the inspiration for the hotel in The Shining, but many say they've seen ghosts at the hotel. The hotel was founded in the early 1900s by Freelan Oscar Stanley. He and his wife Flora Stanley, who died in the '40s, are said to still roam the halls of the hotel. And chambermaid Elizabeth Wilson is said to haunt Room 217. Elizabeth entered the room with a candle, unknowingly walking into a gas leak. Though she survived and didn't die until the '50s, legend has it she still haunts the room.
3The Queen Mary
A luxury ocean linear-turned-hotel in Long Beach, California, the Queen Mary is the perfect vacation spot for anyone who loves the ocean and the supernatural. At least one murder happened on The Queen Mary, with a sailor being crushed to death thanks to a door in the engine room. Children apparently also drowned in the pool. If you want to wine and dine with the ghouls, the ship offers paranormal investigations, ship walks and even dinner with the ghosts.
4The Shanghai Tunnels
If you want something eerie in its own right, then head to Portland, Oregon. Back in the 1800s, the city was incredibly dangerous, most notably for its practice of human trafficking known as "Shanghaiing." According to local legend, this would happen in the salons, were peddlers would prey upon unsuspecting intoxicated men. The saloons were said to have trap doors that led to underground tunnels, were the victims were held and drugged up before being sold off to ships as unpaid labor, often to East Asia. The tunnels are said to be haunted by these resentful spirits who died there. You can still take a walking tour of the tunnels...if you dare.
5Trans-Allegheny Lunatic Asylum
Based in Weston, West Virginia, the Trans-Allegheny Lunatic Asylum opened its doors in 1864. But, by the time the 1950s rolled around, the asylum was extremely overcrowded, bedding 2,400 when the capacity was 250, which lead to deteriorating health in patients. Though the asylum closed its doors in 1994, its legacy lives on, thanks to the ghosts who are said to linger. If you're brave enough you can take a ghost tour, a flashlight tour, or even an all-day ghost hunt of the facility. Beware, this is not for the faint of heart.
6St. Augustine Lighthouse
This lighthouse in Florida is said to be the most haunted place in St. Augustine. The St. Augustine Lighthouse, which hosts over 200,00 visitors annually, also has a flair for paranormal activity. Many deaths are associated with lighthouse, including when the light keeper plunged to his death while painting the tower, and when three girls drowned in the ocean after falling in. Some even say they can still hear children playing near the lighthouse. Thankfully, visitors can come to their own conclusions by taking a ghost tour of the property.
7Dock Street Theatre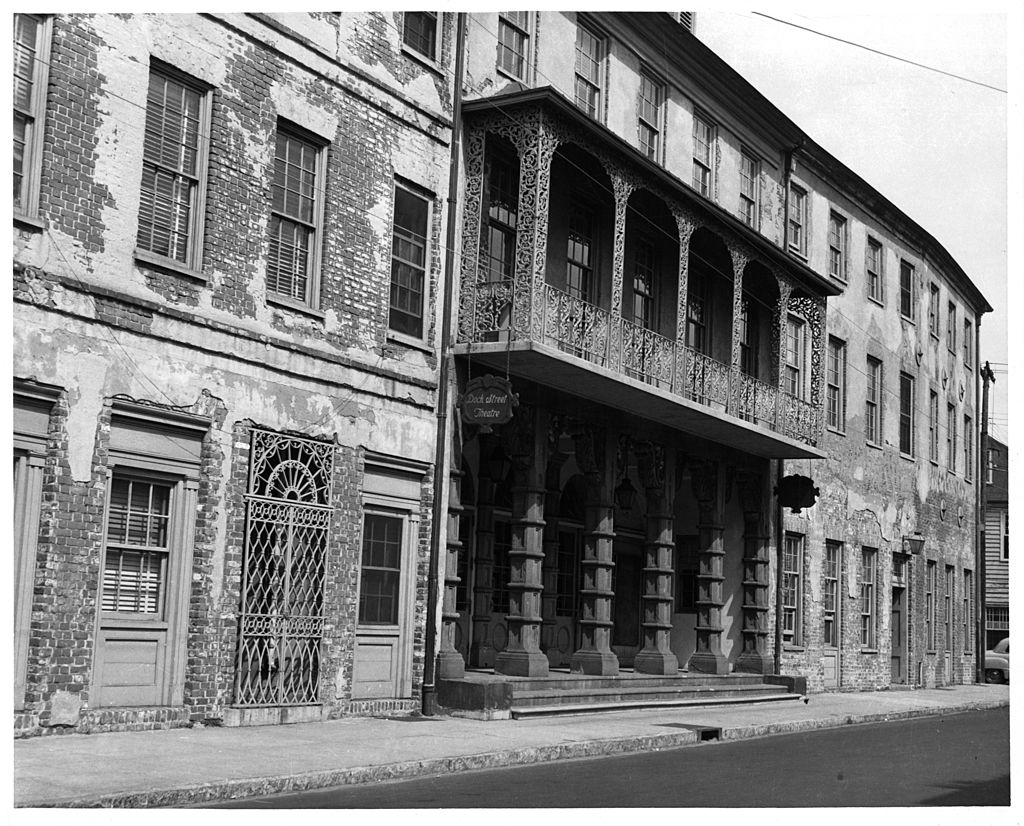 This theatre in Charleston, South Carolina has a history with tragedy. After the original building burned down an inn was built, only to be converted back to a theatre in 1930. Now, ghosts have made their residents at the theatre, with the most famous being Nettie Dickerson. Nettie was a sex worker who, according to legend, was struck by lightening on the balcony of the inn. Charleston Stage, which has been the resident professional theatre at the Dock Street Theatre since 1978, produces more than 100 plays a season, so patrons can come watch a show and maybe even see Nettie walking around in her red gown.
8Winchester Mystery House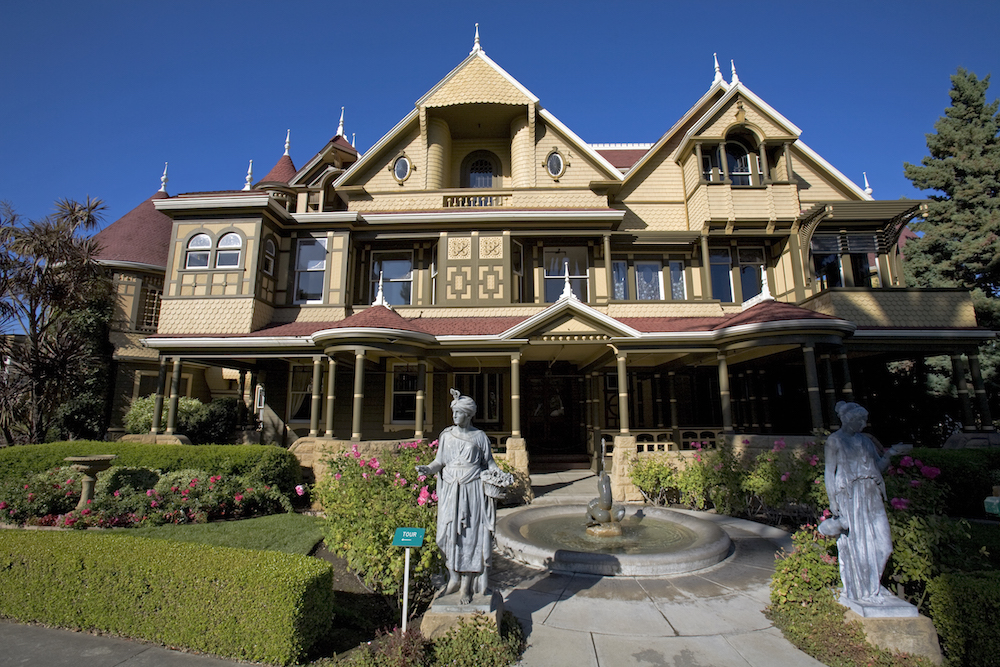 One of the creepiest houses to maybe ever exist, the Winchester Mystery House is the stuff of horror movies. Sarah Winchester was married to the son of a rifle maker, when her husband and son died. Apparently, she was told her family was killed by the vengeful ghosts of those who died from her family's guns. To counteract this, Sarah built this massive house in San Jose, California. It features a staircase that leads to the ceiling, doors that open to brick walls and plenty of secret passageways — all aimed to apparently trick and confuse the spirits. If you want to see this creepy home for yourself you can take a mansion, candlelight or flashlight tour.
9Crescent Hotel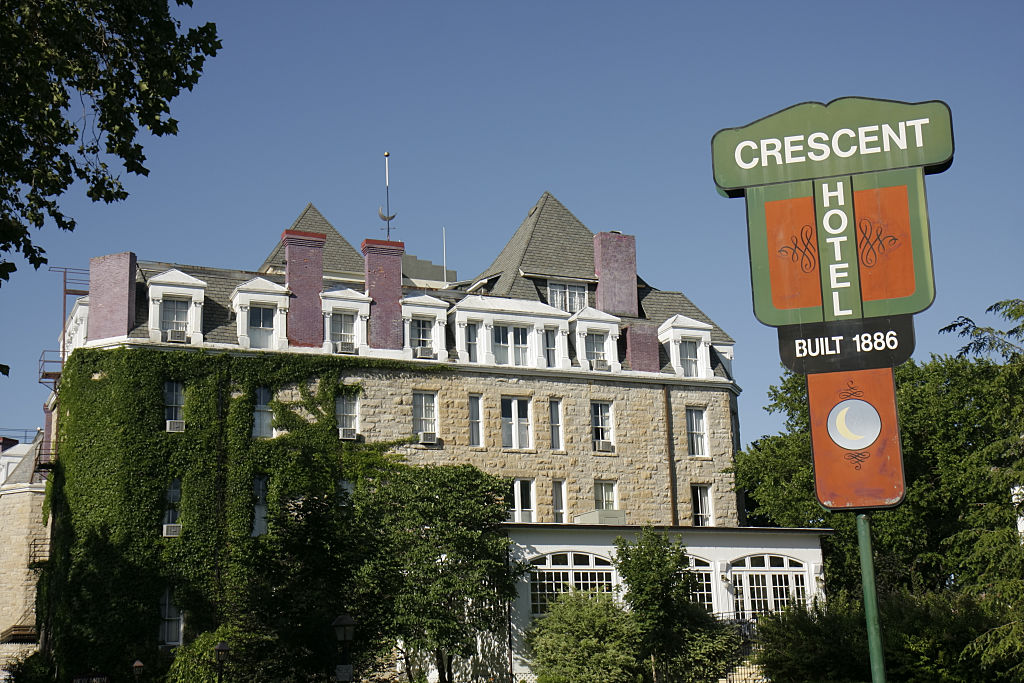 If you're looking to see a variety of ghosts, then head to Eureka Springs, Arkansas, where the Crescent Hotel still stands today. Built in 1886, the hotel served many purposes before Norman G. Baker bought it. He billed it as a hospital to "cure" cancer, though he had no medical training or background in medicine. The hotel is said to home at least eight ghosts, including a little girl and a lady in Victorian lingerie. Thankfully, ghost tours are offered regularly so you can see them for yourself.
10Lizzie Borden Bed and Breakfast Museum
If you're looking to stay somewhere where people were actually murdered (not creepy at all), then look no further than the Lizzie Borden Bed and Breakfast Museum in Fall River, Massachusetts. This is where Lizzie Borden killed her father and stepmother with a hatchet in 1892, which she was acquitted for later that year. Now the Bed and Breakfast also serves as a museum, so guests can take a tour of the house and even stay in the room that Abby Borden was murdered in. The house is said to host plenty of strange and unexplained activity, like apparitions, doors opening and closing on their own, and disembodied footsteps.
11Waverly Hills Sanatorium
Supposedly one of the most haunted buildings in America, the Waverly Hills Sanatorium in Louisville, Kentucky was built to try and treat tuberculosis in the early 1900s. Unfortunately, many patients underwent experimental procedures which left thousands dead. In fact, so many died that a tunnel was created to transport the bodies so other patients wouldn't be able to see. Although ghost tours won't be offered until the season starts back in January, the sanatorium hosts a haunted house through the end of October, in case you wanted to be scared by both real and fake ghosts.
12Alcatraz Island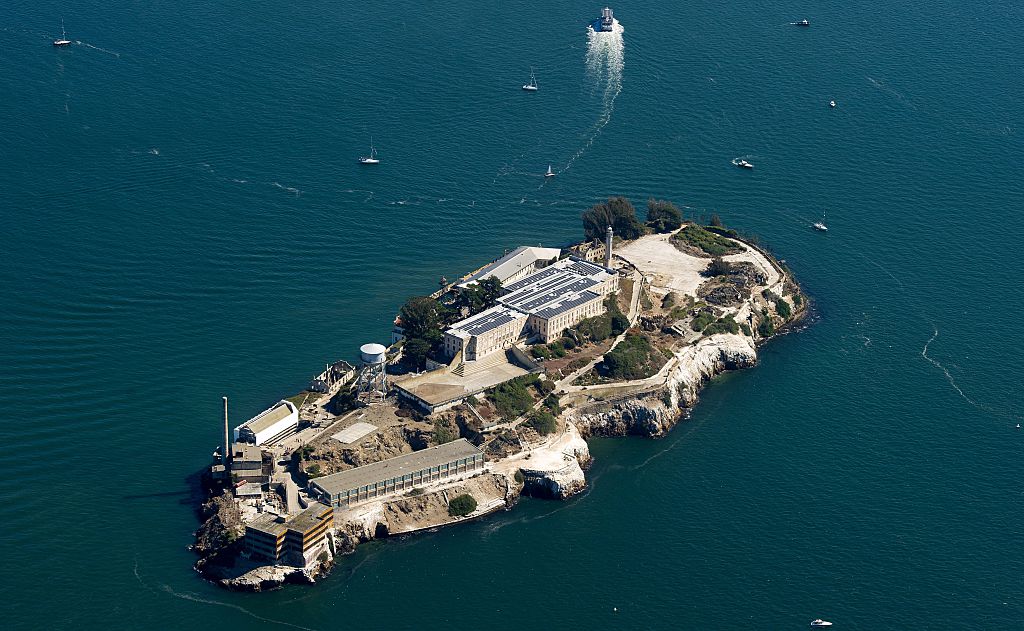 Home to one of the most infamous prisons in the country, Alcatraz Island may not be deemed haunted by those who give tours of the island, but there are plenty of visitors and guides who would argue otherwise. Native Americans believed the island was cursed even before the prison was built, and since many have reported hearing chains, footsteps and music, we wouldn't be shocked if that was true. Even former prisoners on the island have claimed everything from seeing spirits and floating lights to feeling things touching them. You can take a tour of the prison and decide if its haunted for yourself.
13Whaley House
The Whaley House in San Diego has a haunted past. Back before the house was was standing, there were gallows on this property, which means that this place was doomed from the very start. Then when Thomas Whaley and his family built the house and moved in, strange things started to happen. They would hear footsteps upstairs and windows started to unlatch and open on their own. The presence of a young girl and a women has been reported in the house, and there's even a ghost that's said to play with guests' hair. Although the house now serves as a museum, guests can still visit the haunted halls.
14Rolling Hills Asylum
Tucked away in East Bethany, New York, the Rolling Hills Asylum started as a poorhouse, where residents, called inmates, lived. These inmates ranged from "morally corrupt" to elderly, sick and handicap. Known as The County Home, the farm spanned over 200 acres, and required able inmates to do everything from manual labor to raising animals. There were all types of people mingling in this poor house, and with over 1,700 deaths recorded, and plenty that weren't recorded, it makes sense this this asylum is so haunted. Add to it the fact that many of these people were buried in unmarked graves, and you have a truly terrifying tale. If you visit or take a tour, you may hear someone calling to you, or you may see a shadowy apparition named Roy.
15Villisca Axe Murder House
https://www.instagram.com/p/BZaNdl-non3
Apparent by its telling name, the Villisca Axe Murder House is quite literally a house that people got murdered in. This small town in Iowa was shaken by the murder of Josiah Moore, his entire family and two overnight guests on June 10, 1912. The scariest part? They never caught who did it. Now, the house offers tours to those who are willing to enter its haunted walls. There have been reports of children voices, falling lamps and flying objects in the house, and multiple psychics have confirmed that spirits still dwell at the house. If you're tempted to see if this so true, you can book a tour. And skeptics beware…you may just leave a believer.