15 amazing organizations that help women that you can donate to right now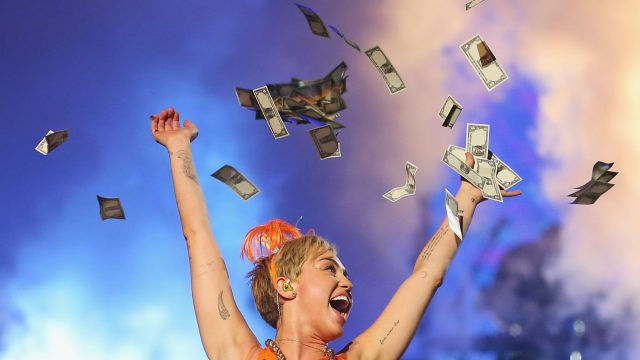 Yesterday, we all had a free pass to sit catatonic in our sweatpants, crying and hugging ourselves and our loved ones. With a presidential election that went a direction few people expected, and win that could be devastating for millions of women, immigrants, people of color, and LGBTQ-identifying citizens, we needed a day to let the results sink in. But today, we must pick ourselves and act. What does that mean? The answers are vast. It could mean rediscovering a dedication to your education, craft, career, or business. It could mean volunteering to help those in need. Or, it could mean donating funds to organizations that help women.
In the spirit of Hillary Clinton, who dedicated her life to helping women and children, we've compiled a list of organizations that provide assistance and opportunities to women across the world. As always, do your research. Check if the charity is trustworthy by contacting the Better Business Bureau's (BBB) Wise Giving Alliance, Charity Navigator, Charity Watch, or GuideStar.
1. The Boys & Girls Clubs of America offers enrichment programs and support for children when they're not in school.
2. The Center for Reproductive Rights is the world's foremost legal advocate for securing women's access to quality reproductive health care. Donate here.
3. EMILY's List is a political action committee that works to elect pro-choice Democratic women candidates to public office. Donate here, or find out how to how to run for office here.
4. Equality Now works with grassroots organizations and activists to document violence and discrimination against women and promote mobilizing efforts to stop these abuses.
5. Every Mother Counts is an advocacy and mobilization campaign founded by Christy Turlington to reduce maternal mortality. Hundreds of thousands of women die each year from pregnancy complications or childbirth difficulties, 90% of these deaths are preventable.
6. Ladies Learning Code is women-run nonprofit group that teaches women beginner-friendly technical skills in a social, collaborative way.
7. National Organization for Women (NOW) is an activist organization, foundation and PAC that advocates for equal rights for women. Donate here, and look for volunteer programs, like clinic escorting, on your local chapter's page.
8. Planned Parenthood is the country's leading sexual and reproductive healthcare provider. Throughout the campaign, Donald Trump has vowed to defund Planned Parenthood. Help them stay open by donating or volunteering.
9. Rape, Abuse & Incest National Network (RAINN) is the country's largest anti-sexual violence organization, which provides programs to help victims of sexual violence.
10. The Reproductive Health Access Project is a non-profit that trains clinicians to make quality reproductive healthcare more accessible. Click here to donate.
11. Running Start educates young women and girls about the importance of politics, and imbues them with the skills they need to be leaders, through the Young Women's Political Leadership Program and other fellowships and internships.
12. School Girls Unite is an organization dedicated to expanding the freedom of girls everywhere through education and leadership. Started by a group of 12 year old girls and young African women who were discussing discrimination experienced by girls in developing countries.
13. She Should Run working to create a culture that inspires women and girls to aspire towards public leadership.
14. Willow Tree Roots empowers vulnerable women in nations in need to socioeconomic independence through entrepreneurship.
15. Women for Women International is a non-profit humanitarian organization dedicated to financial, educational, and interpersonal support of women survivors of war, poverty and injustice.