15 of the second women to break barriers, because they're just as important as the first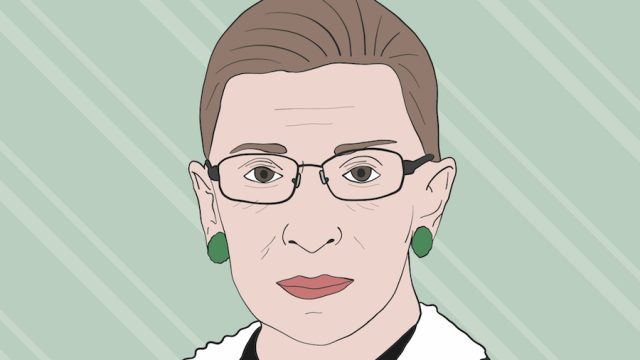 It's March, and you know what that means: all month long in the United States, we've been celebrating the incredible accomplishments of our nation's groundbreaking women scientists, activists, artists, politicians, and more. Women's History Month gives us an opportunity to honor those trailblazing women who became the first in their field to do, create, accomplish, build, or reach something that no other women before them had. After all, it's because of these inspiring pioneers that generations of women after them have felt empowered to reach for their own dreams.
We tend to think of "firsts" through a historical lens — as things that have happened in the past. But in reality, women are still breaking new barriers every day.
Last year alone, women had some pretty significant firsts in the worlds of entertainment, sports, medicine, politics, and beyond. Patty Jenkins became the first woman to direct a superhero film when she served at the helm of Wonder Woman. A female marine officer made history when she became the first woman to graduate from the Infantry Officer Course, one of the most challenging programs the Corps has to offer. At Johns Hopkins University, Nancy Abu-Bonsrah became the hospital's first Black female neurosurgeon resident. In Iowa, Kim Reynolds became the first woman to serve as the state's Governor. Lena Waithe made Emmy history when she accepted the award for comedy writing, becoming the first African-American woman to win in that category.
It may be 2018, but women in the U.S. still have a lot of firsts left to accomplish, and perhaps more importantly, even more seconds.
Whereas the first woman to do something breaks through the glass ceiling, those who come after her help make the hole wider and the edges duller until there isn't a ceiling left at all — only wide open opportunity.
In honor of Women's History Month, here are 15 amazing "second women" whose contributions are just as important as those who came before them.
1Rebecca J. Cole, second African-American woman to become a doctor in the United States
Under the guidance of Ann Preston, the first female dean of the Woman's Medical College of Pennsylvania, Rebecca J. Cole became the second African-American woman to become a doctor in the United States. Thanks to the support of all-female institutions and the like-minded women who ran them, Cole was able to break through barriers of race and gender to graduate with her M.D. in 1867. She went on to work at Elizabeth Blackwell's New York Infirmary for Women and Children, and continued practicing medicine for another 50 years.
2Mary D. Lowman, second woman mayor in America
In 1887, Susanna Salter became the first woman mayor in the U.S. when she won an election in Argonia, Kansas, after a group of men added her name to the ballot as a sexist joke. Although she never planned to be in politics, her story did inspire the woman who would become the country's second woman mayor: Mary D. Lowman. In 1888, Lowman won an election in Oskaloosa, Kansas, where she served on the United State's first all-woman city council for multiple terms.
3Dr. Evelyn Boyd Granville, second African-American woman to receive a Ph.D. in mathematics
When Dr. Evelyn Boyd Granville received her degree from Yale University in 1949, she became the second African-American woman to earn her Ph.D. in mathematics. After graduating, she was hired by IBM where she designed computer software for NASA. During her illustrious career, she played a crucial role in Project Mercury missions and the Apollo program. Later, she became a teacher. After officially retiring in the late 1990s, Dr. Boyd continued to fiercely advocate on behalf of STEM learning.
4Rosalyn Sussman Yalow, second female Nobel Laureate in Physiology or Medicine
Thanks to her work co-developing radioimmunoassay (RIA), a groundbreaking technique for measuring precise concentrations of hormones, vitamins, viruses, enzymes, and other substances, Rosalyn Sussman Yalow became the second female Nobel Laureate in Physiology or Medicine in 1977. Thanks to the revolutionary scientific work of Yalow and her partners Roger Guillemin and Andrew V. Schally, many different diseases and conditions (ranging from birth defects in fetuses to drug abuse in athletes) can be quickly and accurately detected and treated.
5Ruth Bader Ginsburg, second woman on the United States Supreme Court
When Bill Clinton appointed Ruth Bader Ginsburg to the United States Supreme Court in 1993, the Notorious RBG became the second woman to hold the prestigious position after Justice Sandra Day O'Connor. Both trailblazing women helped open the door for the court's first Latina Justice, Sonia Sotomayor, and hopefully many, many others.
6Dr. Judith Resnik, second American woman in space
Before her tragic death in the Challenger spacecraft explosion in 1986, Dr. Judith Resnik was a trailblazer not only on Earth, but in space. Her first mission in 1984 aboard the Discovery orbiter officially made her the second American woman in space, and the fourth woman overall. Resnick was also the first Jewish American in space — and the first Jewish woman in space, period.
7Peggy Luce Gudgell, second American woman to reach the top of Mount Everest
As Peggy Luce Gudgell said herself in a 2015 interview with The Seattle Times, "Nobody remembers the second." According to the incredible climber, no one was paying attention when she planted her feet on the 29,108-foot summit three days after the first American woman, Stacy Allison, did the same thing in 1988.
8Rita Dove, second female U.S. Poet Laureate
Although there had been several female Consultants in Poetry in the U.S., including Elizabeth Bishop, Maxine Kumin, and Gwendolyn Brooks, Rita Dove was the second woman — and first Black woman — to have the title of U.S. Poet Laureate during her term from 1993-1995. A true pioneer in the arts, Dove is also the second African-American to receive a Pulitzer Prize for Poetry, further proving that there are no glass ceilings this writer can't break.
9Toni Morrison, second female Nobel Laureate in Literature
In 1993, the Nobel Prize for Literature was awarded to Toni Morrison who, according to the prize committee, "in novels characterized by visionary force and poetic import, gives life to an essential aspect of American reality." The Beloved author was the first woman to take home the prestigious prize in 55 years, and the first African-American to ever win.
10Alexandra Billings, second openly transgender woman to play a transgender character on TV
When she took a role in the 2005 made-for-TV movie Romy and Michele: A New Beginning, Alexandra Billings became America's second openly transgender woman to play a trans character on television. Since then, this trailblazer has brought visibility to the transgender community by playing transgender characters in everything from Karen Sisco, ER, and Eli Stone to How to Get Away with Murder, Grey's Anatomy, and Transparent.
11Chelsea Handler, second woman to have an American late-night talk show
When The Joan Rivers Show went off the air in 1993, late-night television wouldn't see another woman host for nearly 15 years, until Chelsea Lately premiered on E! in 2007. Despite it being a hardened boys club, Chelsea Handler became the second woman to have her own late-night talk show, which ran for seven seasons and helped pave the way for other comedians to take to the airwaves after dark — including Whitney Cummings, Kathy Griffin, and Samantha Bee.
12Mazie Hirono, second woman of color to serve in the United States Senate
In 2013, Mazie Hirono's election made her the first female Senator from Hawaii, as well as the first Asian-American woman elected to the Senate, the first Senator born in Japan, and the first Buddhist Senator. It also marked only the second time a woman was elected to the Senate, a number that didn't change again until 2016 with the victories of Kamala Harris, Catherine Cortez Masto, and Tammy Duckworth. Hopefully, we'll see even more women elected after these upcoming midterms.
13Katie Sowers, second full-time female assistant coach in NFL history
Players on the field aren't the only ones making waves in the NFL anymore thanks to Katie Sowers. When she was signed as the San Francisco 49ers full-time assistant coach, she became the first openly gay NFL coach in the league's history, and only the second woman to ever assistant coach after Kathryn Smith. I don't know about you, but I might have just found a new team to root for next season.
14Danica Roem, second trans woman to be elected to statehouse
Danica Roem made headlines in 2017 when she became the first openly transgender person to be elected to the state legislature. What a lot of headlines got wrong, though, was that Roem is actually the second trans woman to be elected, the first being Althea Garrison of Massachusetts. Unlike Roem, however, Garrison did not choose to share her gender identity with the world — she was outed by the press when the Boston Herald ran a story about her against her wishes.
15Rita Moreno, second Puerto Rican to win the Academy Award
Rita Moreno has a lot of firsts under her belt: she became the first Latinx actress to win an Academy Award for acting, and she is still the first, and only, Latinx performer with a coveted EGOT (Emmy, Grammy, Oscar, and Tony Award) under her belt. Though technically she was the first Puerto Rican woman to ever win an Oscar, she was the second Puerto Rican actor of any gender to take home an Academy Award when she was awarded the gold statue in 1962 for her role as Anita in West Side Story.
***
Here's to hoping that next Women's History Month, this list of the incredible seconds get longer.