14 times Ashley Benson's Instagram proved she's a true style icon in all the ways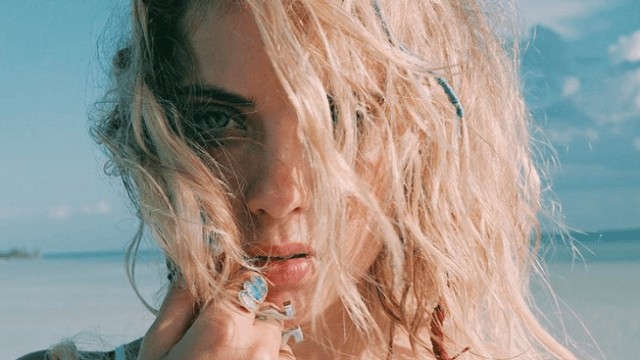 We can't lie: we dig Ashley Benson and her style. When we can't figure out what to wear, or need help revamping our own sense of style, we regularly hop over to Ashley Benson's Instagram for inspo. And she never fails us! Ashley's fashion sense has changed so much over time, but we absolutely always love where she takes it. What we love most about her style is that Ashley is always chill, cozy, and true to herself.
From her obsession with the choker to that time she was twinning with Lucy Hale in a big way, we have nothing but heart eyes for this amazing gal's closet! So what are some of our fave looks from Ashley Benson's Instagram?
1That time she was the mermaid of our actual dreams.
2And the pirate of our dreams, too. We dig those prints!
3Every time her accessories did major work.
4This soft, Hollywood glam look that stole our hearts.
5This muted makeup and bright, powerful print dress.
6When she adventured to Paris and was 100% French girl vibes.
And it only gets better!
7When she made the lob A Thing.
https://www.instagram.com/p/BNaKAYQBeJX
8Every time she made retro come back to life.
9And yet was so ~swaggy~ and so good at it. Hello, snapback.
10One of our fave looks was this killer '70s style. Those tights!
11When she made geometric sunglasses a thing we had to have in our lives.
12When the debut of her cotton candy pink hair made us reach for the dye ourselves.
13Each and every time Ashley Benson's Instagram showed how much work goes into being a style goddess.
https://www.instagram.com/p/BFkGtToBEFf
14And every time she made the simplest of ~lazy girl looks~ chic AF.
Thanks for the style inspo, Ashley! We can't wait to see what looks you roll out in 2017.