13 of the riskiest throwback Grammys looks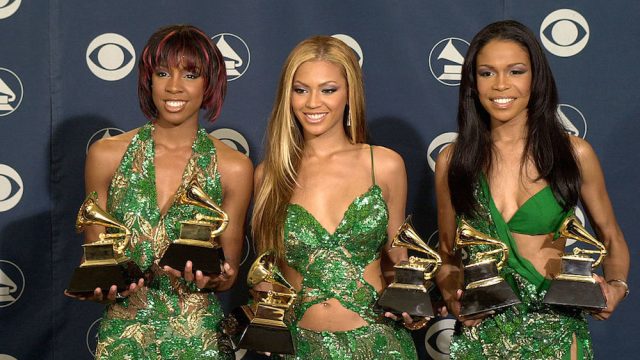 When it comes to the Grammys, red carpet looks are basically just as important as the actual awards show. Celebrities use the event as an occasion to dress to the nines, standout from their peers (and competition), or take some severe fashion risks. It's hard to believe, but there actually was a time when celebrities didn't turn to a team of stylists when it came to outfit decisions. Sometimes, the stars even dressed themselves!  
While a gorgeous gown is a safe bet when it comes to a movie premiere or a standard red carpet event, the biggest night in music allows for thinking out of the box and jumping into some pure, unadulterated, style experimentation. Scroll through to check out some of the wildest Grammy outfits ever seen, but be gentle! Many of us—even famous people—have a dark, questionable past when it comes to our wardrobe history.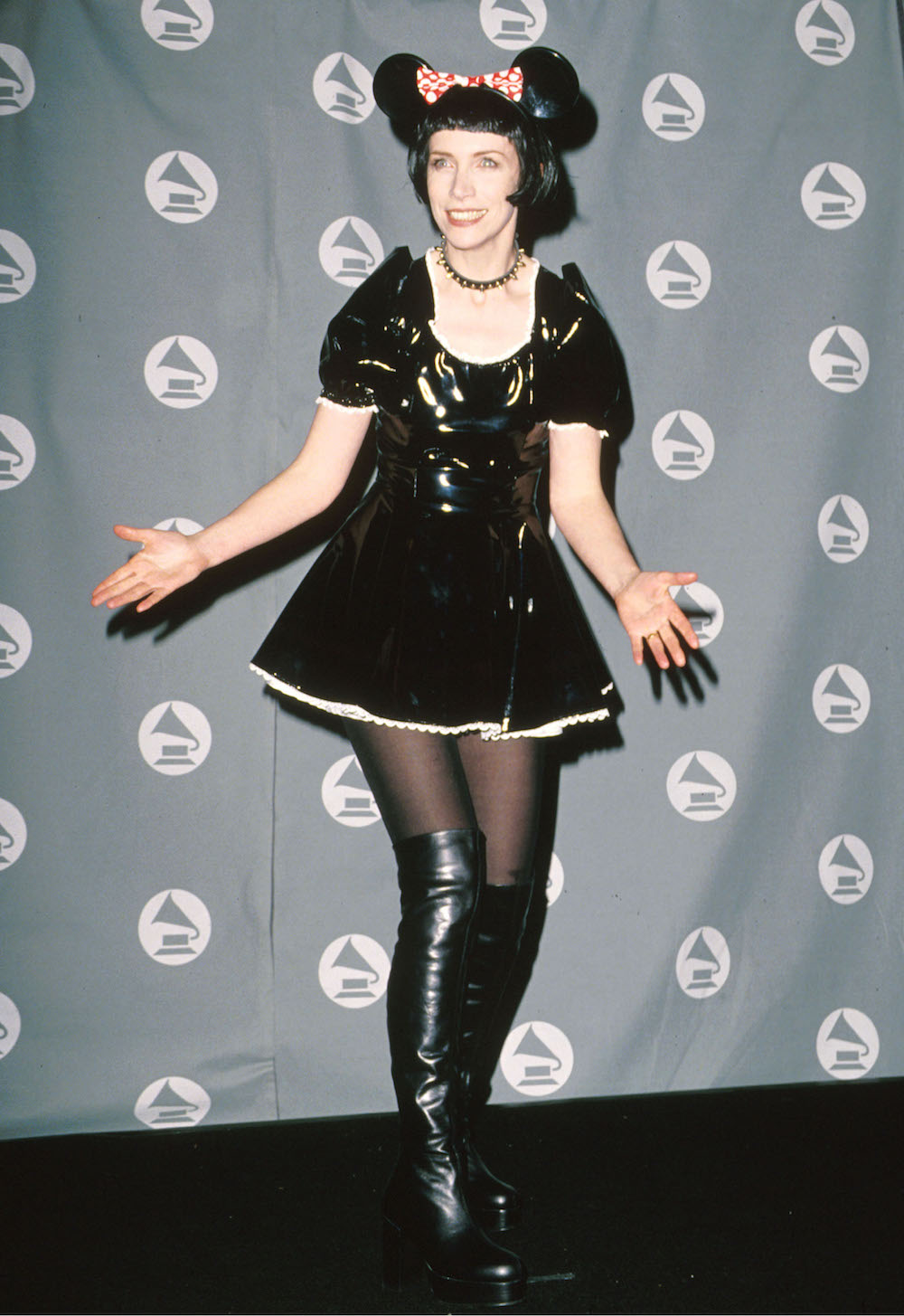 Annie Lennox dressed up as a fetish-friendly Minnie Mouse at the 1995 Grammys. She must have been going through a Disney phase—similar outfits were worn in her video, "Waiting in Vain." Doesn't it look like something Miley Cyrus would wear now?
Shirley Manson opted for private school attire at the 2000 Grammys.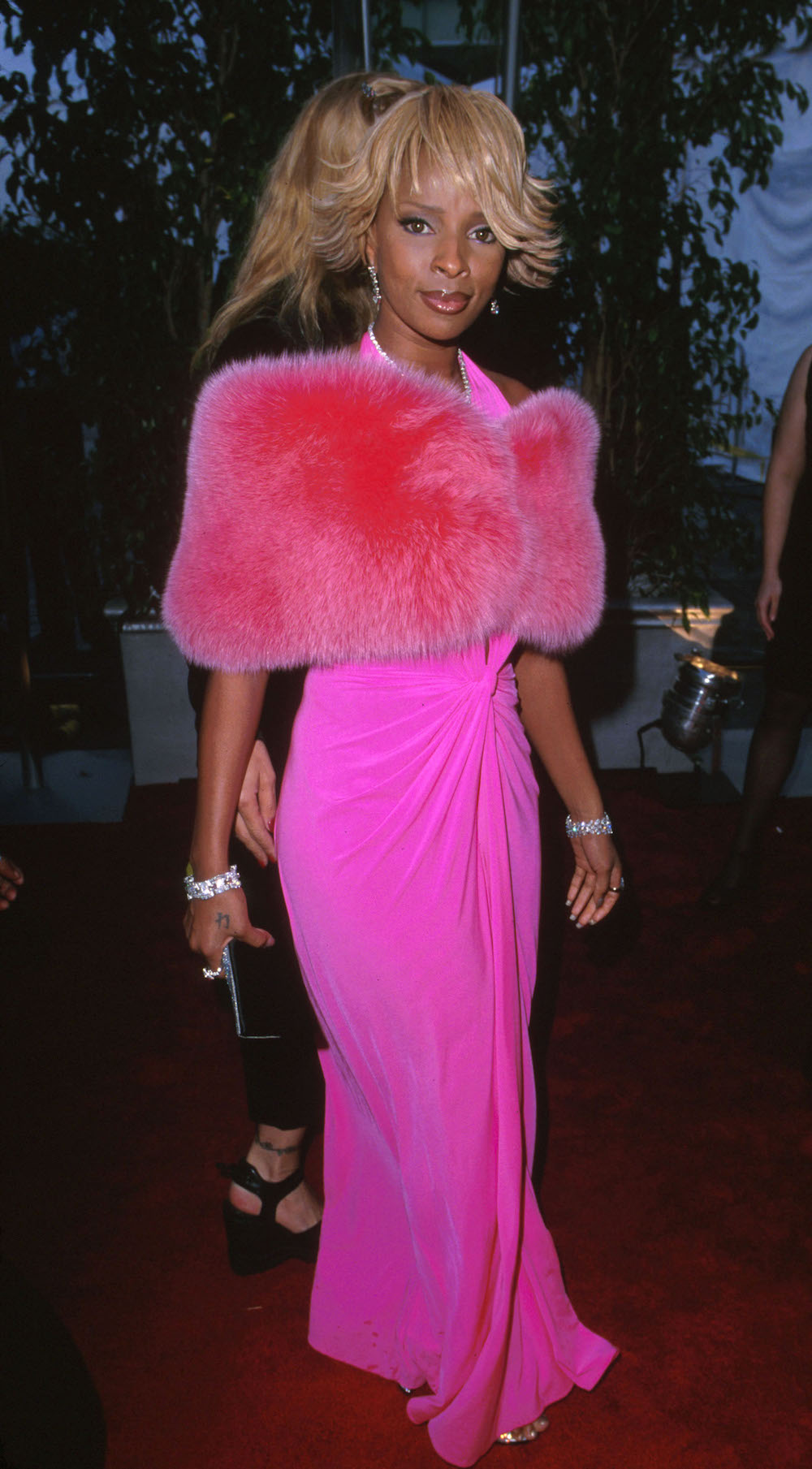 That same year, Mary J. Blige wore head-to-toe hot pink.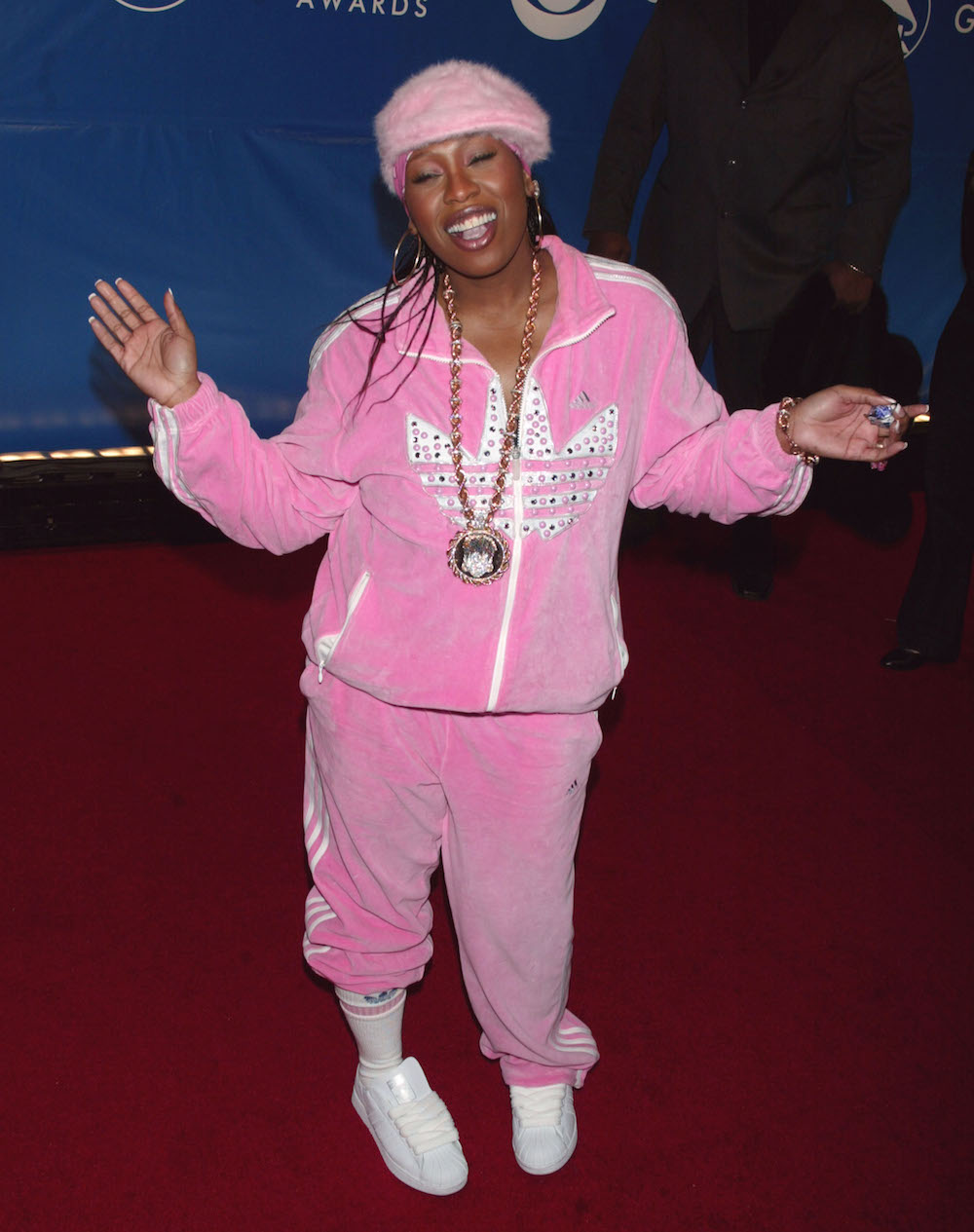 Pink was clearly the color of the moment—Missy Elliott looked supa dupa fly in her bubblegum pink Adidas tracksuit.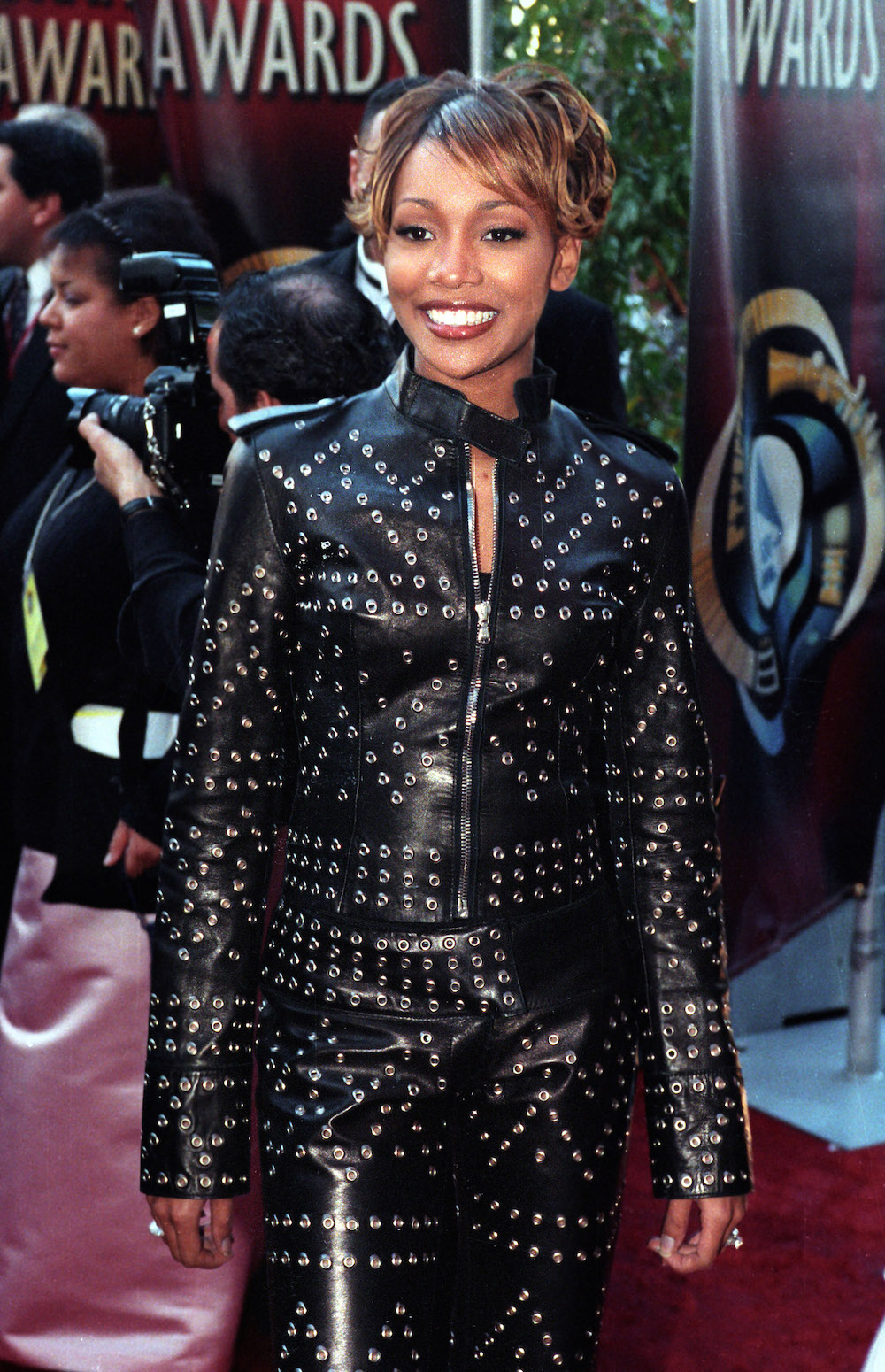 Imagine running an extremely long shoelace through all of Monica's metal eyelets.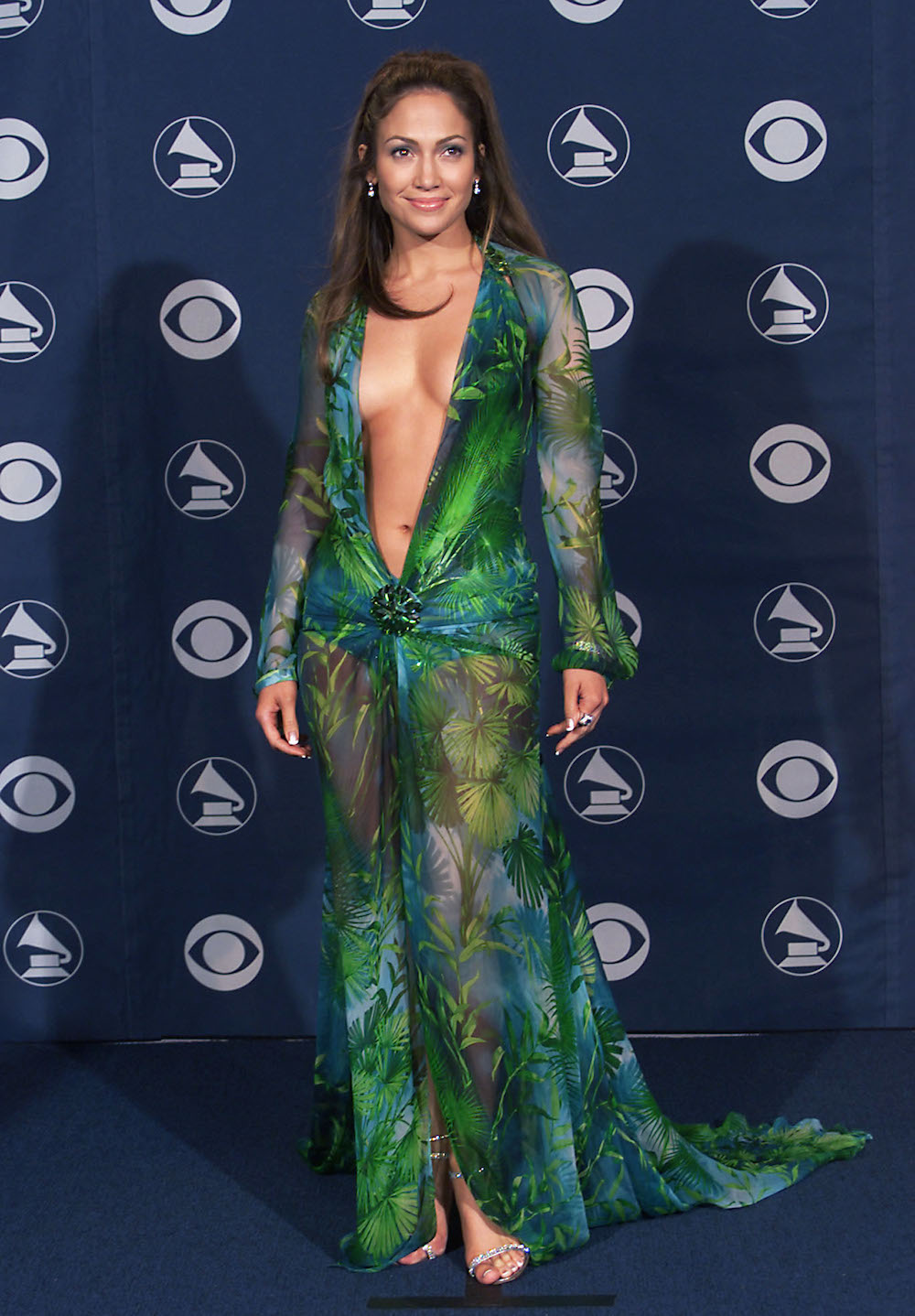 Jennifer Lopez's Versace dress at the Grammys in 2000 is practically burned into our collective memory.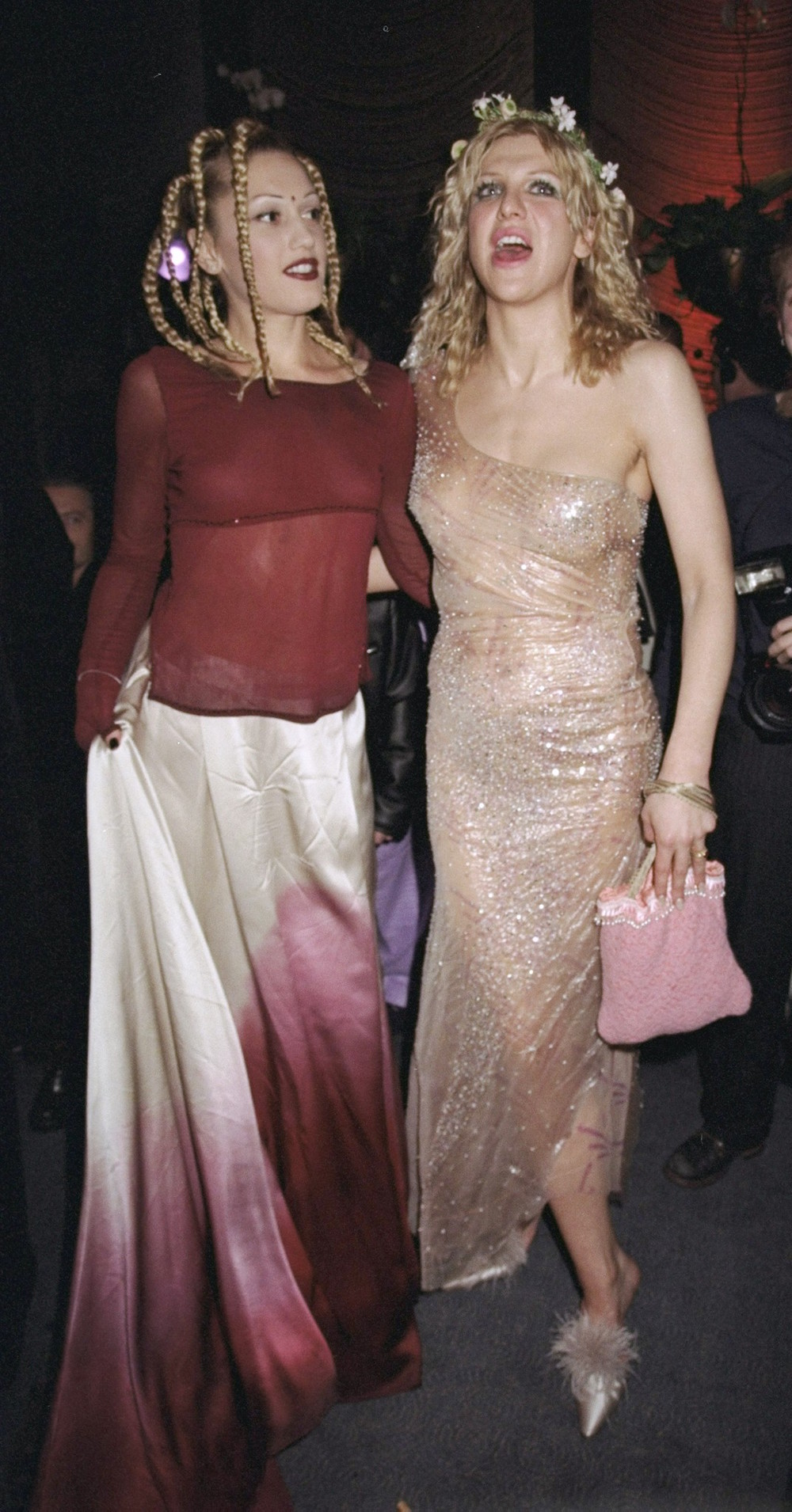 There's a lot of interesting things going on in this photo of Gwen Stefani and Courtney Love from a Grammys party in 1998.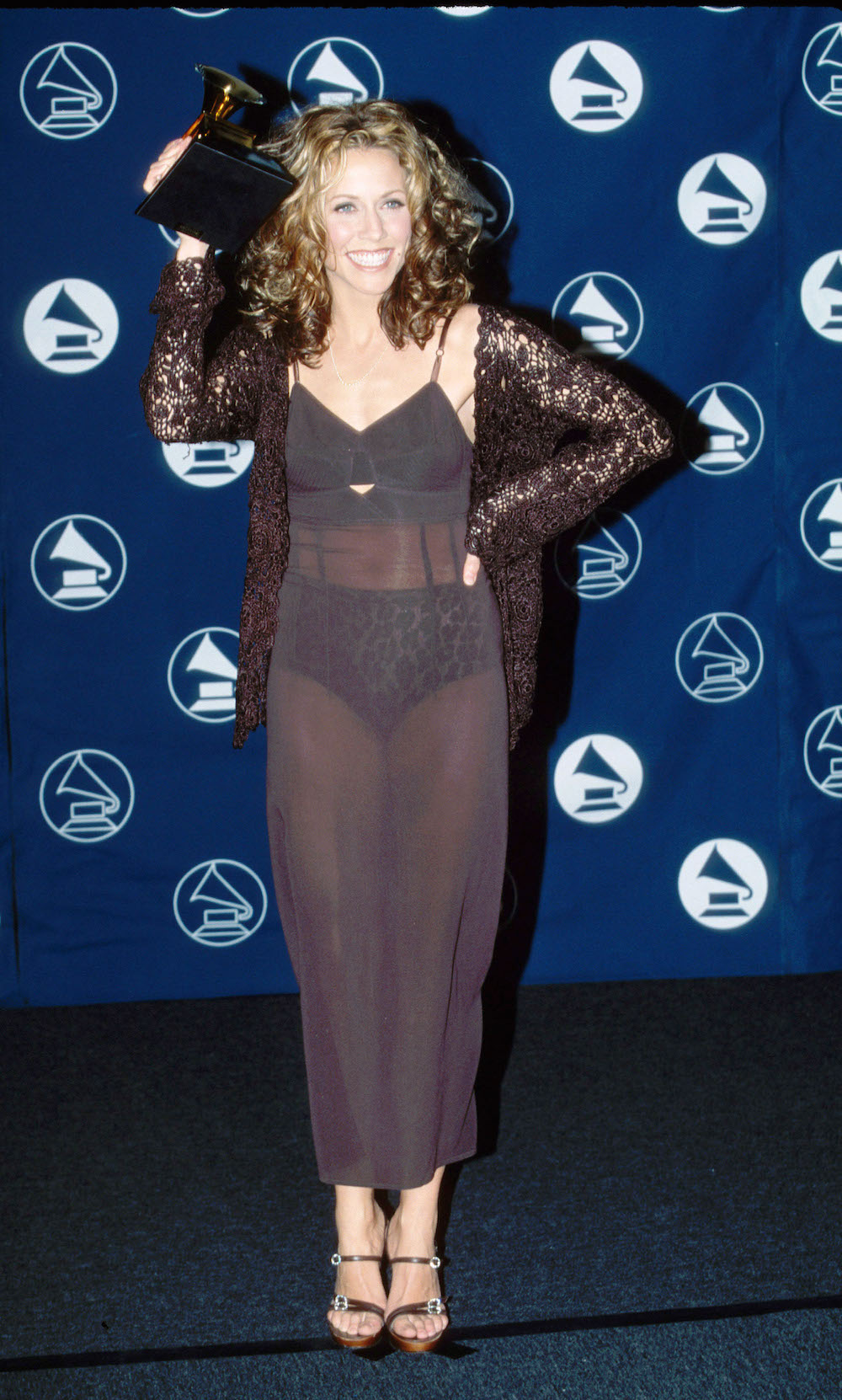 In 1997, Sheryl Crow accepted her award while working the lingerie as outerwear trend.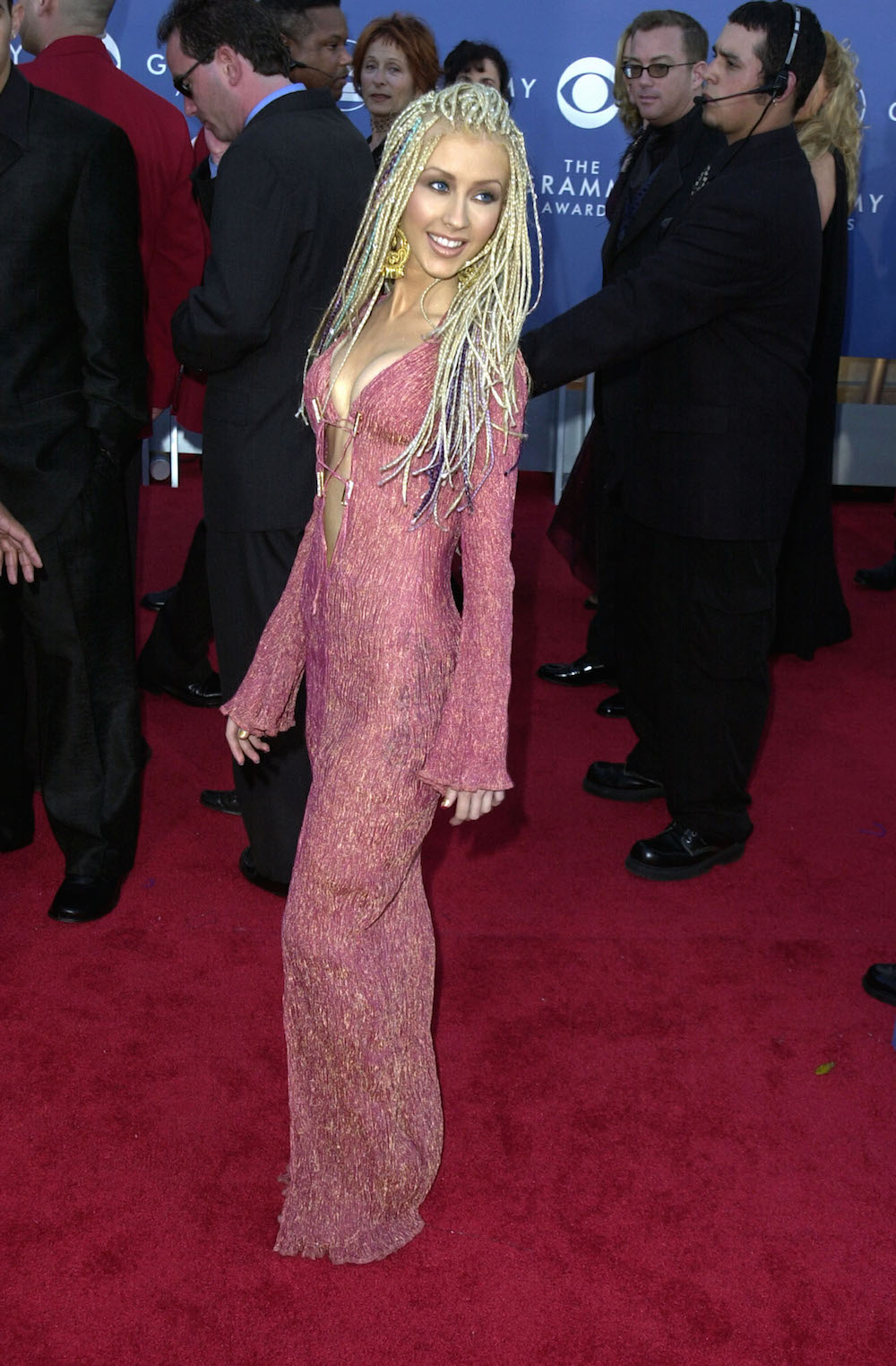 Christina Aguilera wore one of her all-time wildest looks in 2001.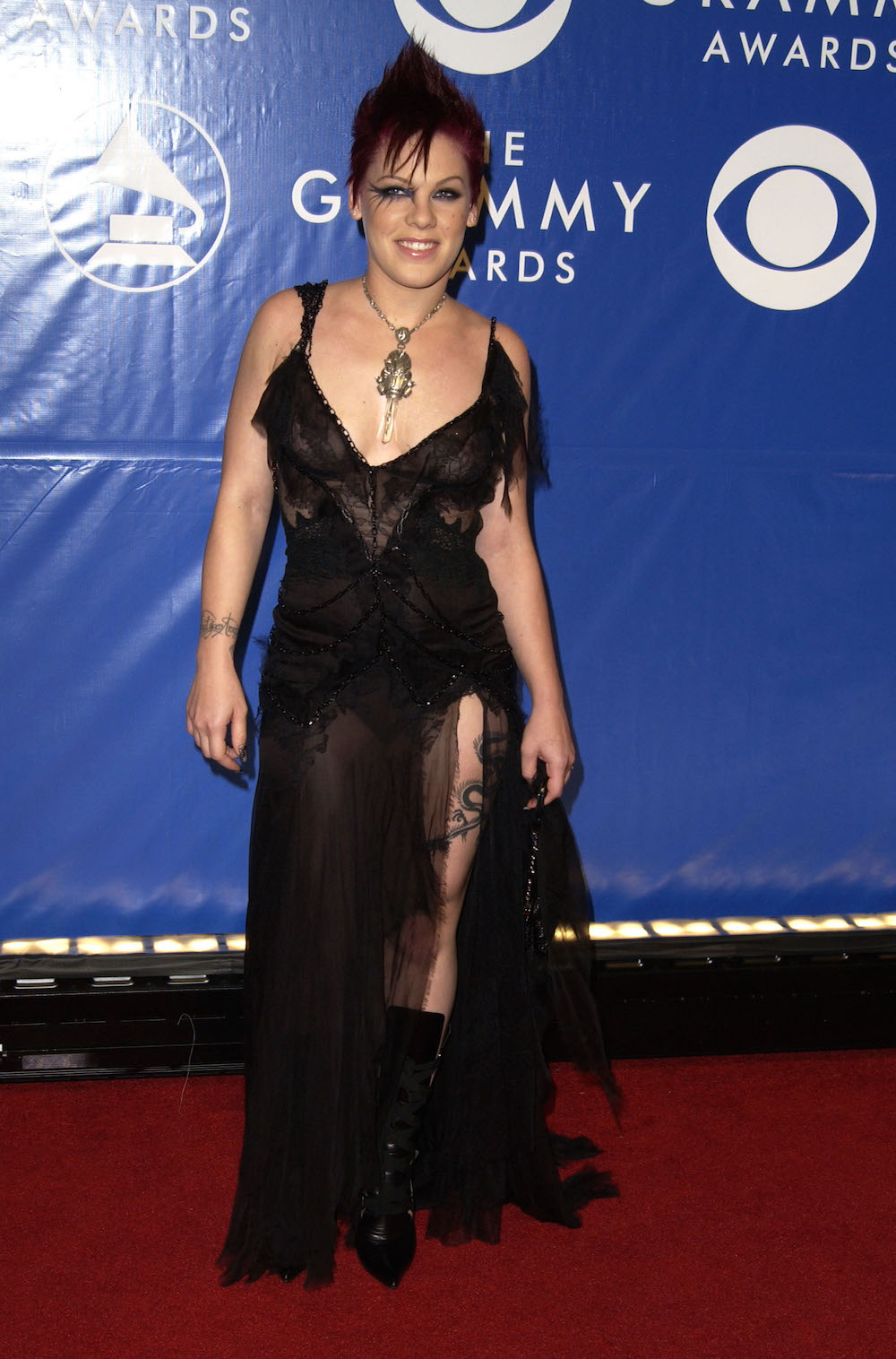 Christina's "Lady Marmalade" co-star, Pink, brought some edginess of her own at the 2003 Grammys.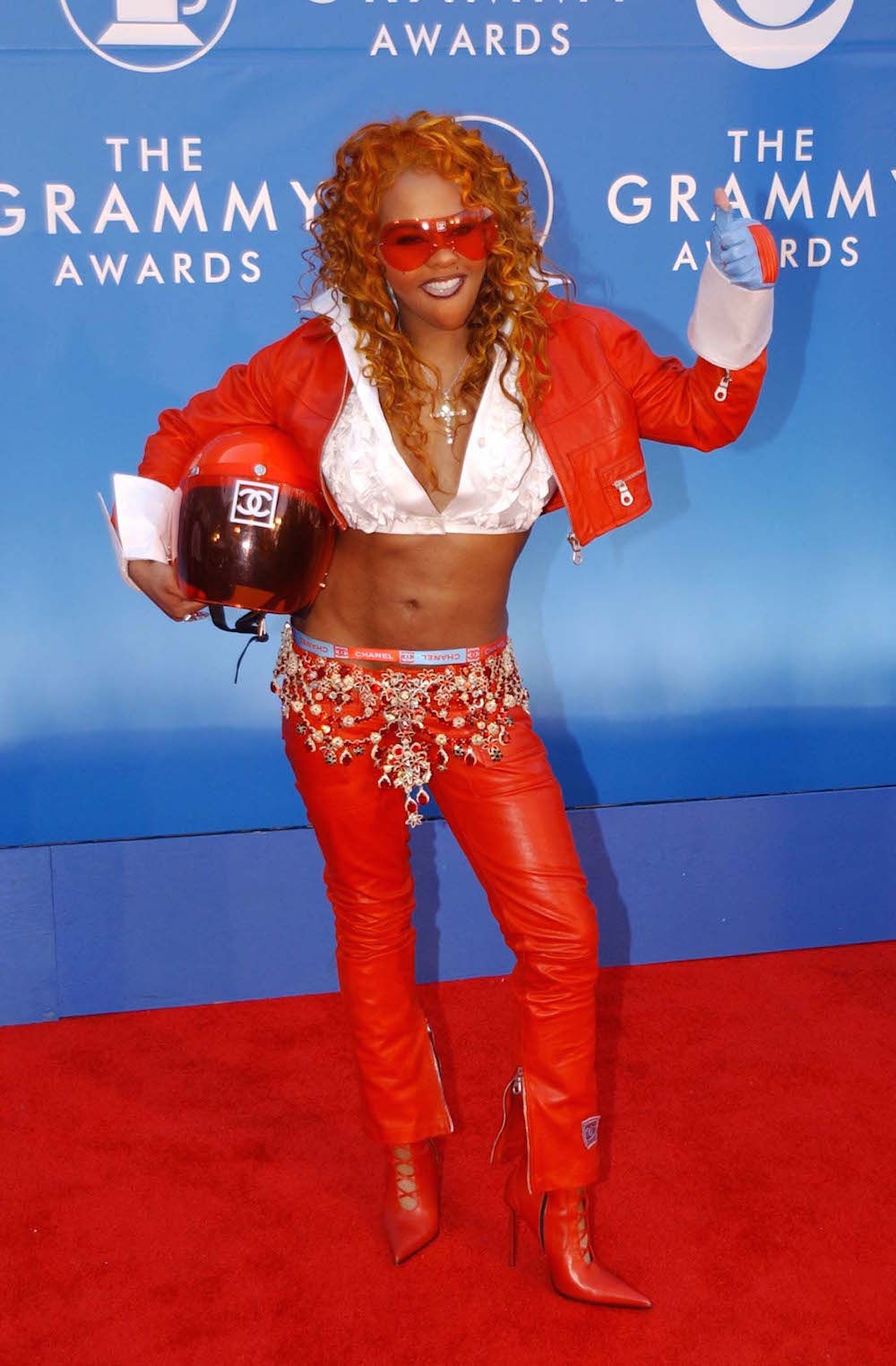 You could always count on never, ever being bored when it came to Lil' Kim's red carpet looks.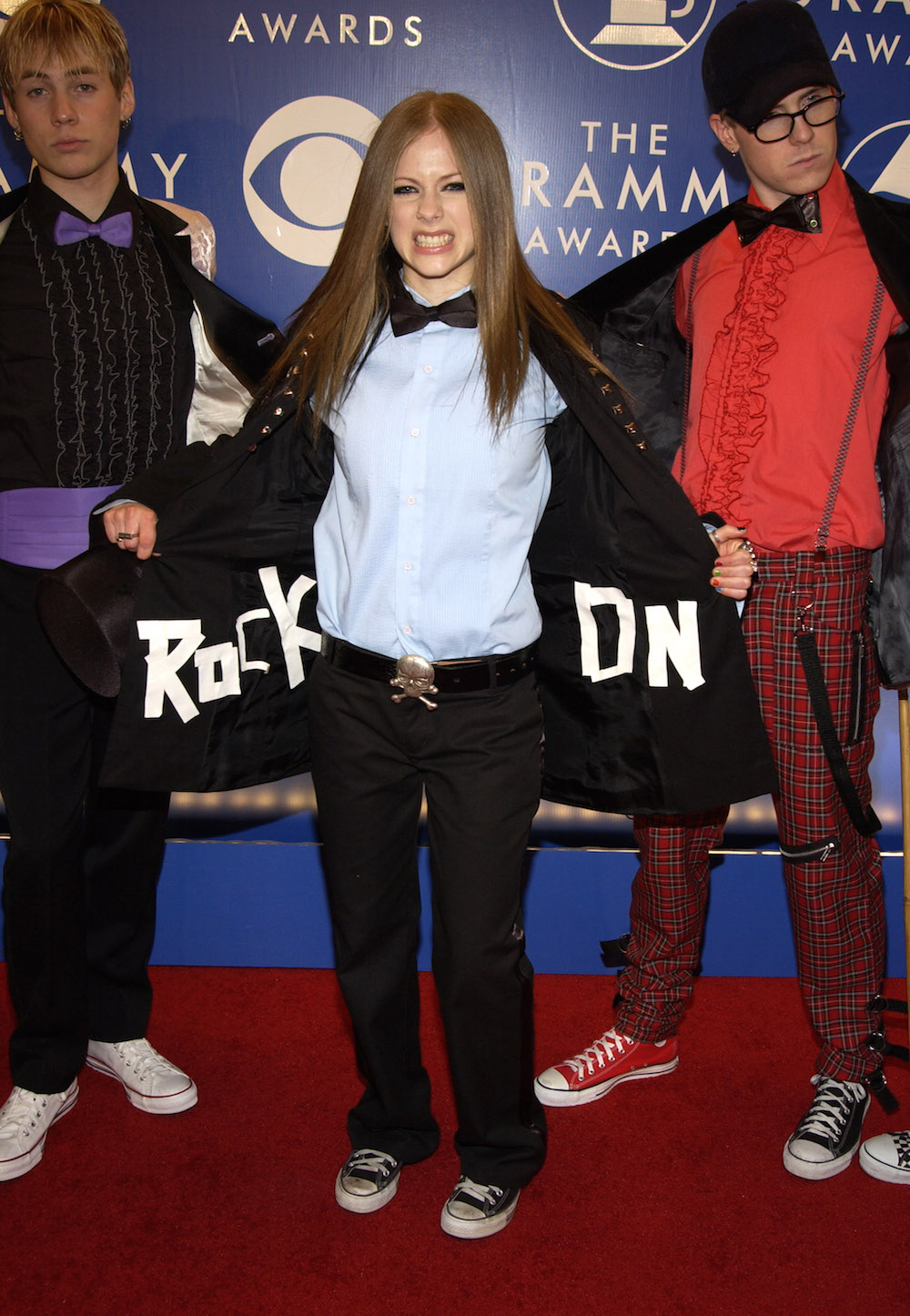 Avril Lavigne had something important to say at the 2003 show and used some tape to spell it out loud and clear.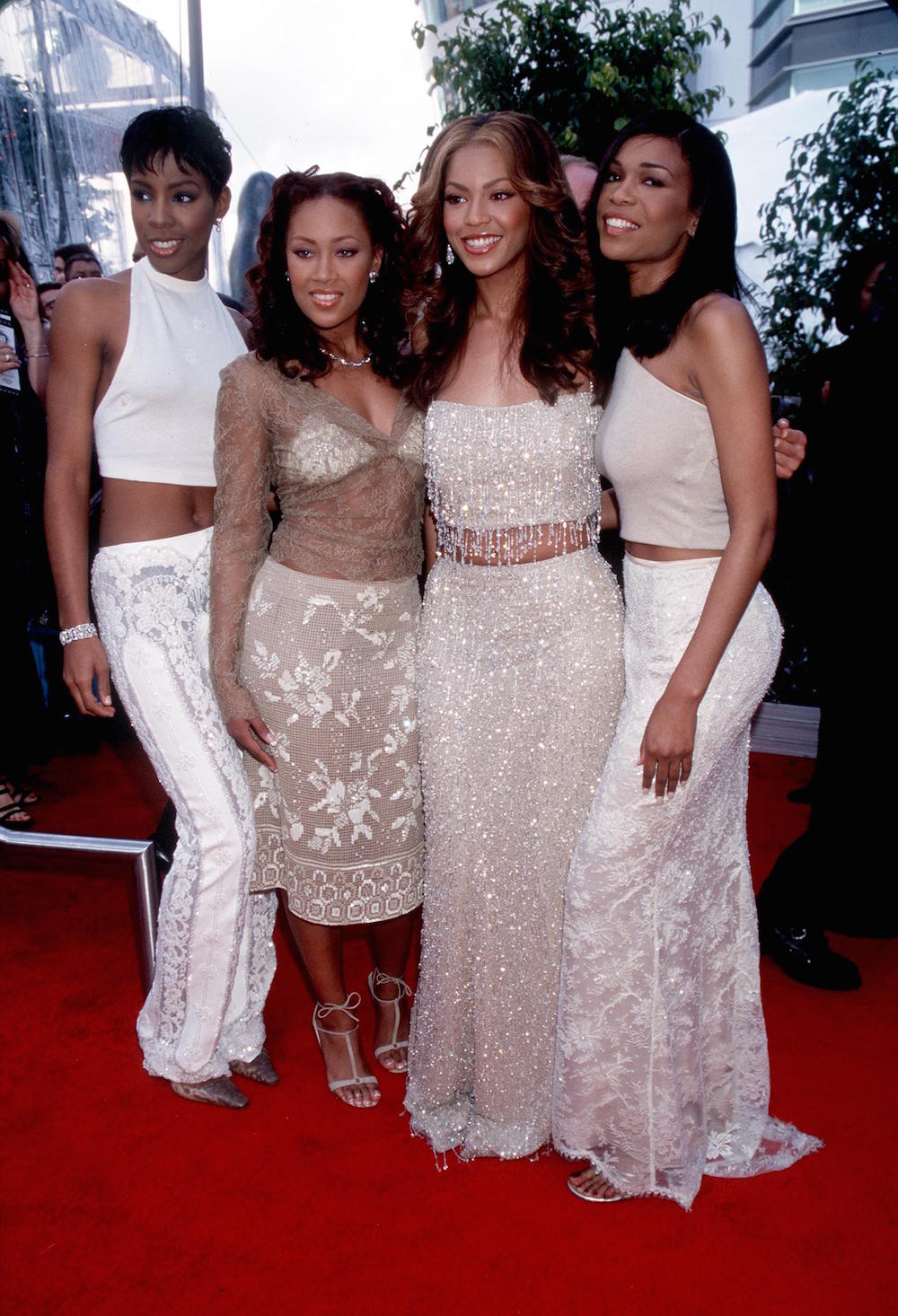 There once was a time long, long ago when Beyoncé was obligated to wear matching outfits with her fellow Destiny's Child members. It feels like an entirely different lifetime for both Bey AND us.