13 cozy recipes that will make you feel like it's autumn already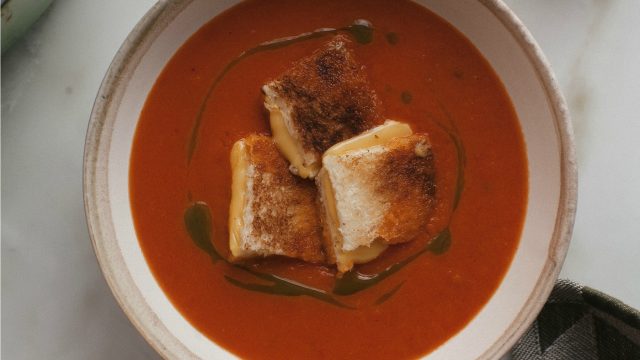 It's always hard to kiss summer goodbye. We pack away our denim cutoffs and sexy tank tops with nostalgia, but in the midst of all our whining, we know there is still a lot of good around the corner. The season of autumn is one that's full of magic — the cool, crisp air seeping through your windows, the pumpkin carving parties, and the color of the leaves changing magically before your eyes. Although we'll desperately miss the brightness of summer, let's not get too caught up in the past. Autumn has a lot to offer!
Let's talk about the flavors and dishes that come with fall. There's a lot of nutmeg and cinnamon, pumpkin and squash casseroles, and butter and sage pairings. Your dishes start to feel a little heartier and the desserts become more comforting than ever before. Summer's starting to sound boring already, isn't it? All the recipes below will plant your feet firmly in fall, so fire up your oven, get yourself to the nearest farmers market, and enjoy every second in the kitchen autumn has to offer.
Here are 13 recipes that will make you feel like autumn already.
1. Applesauce Spice Muffins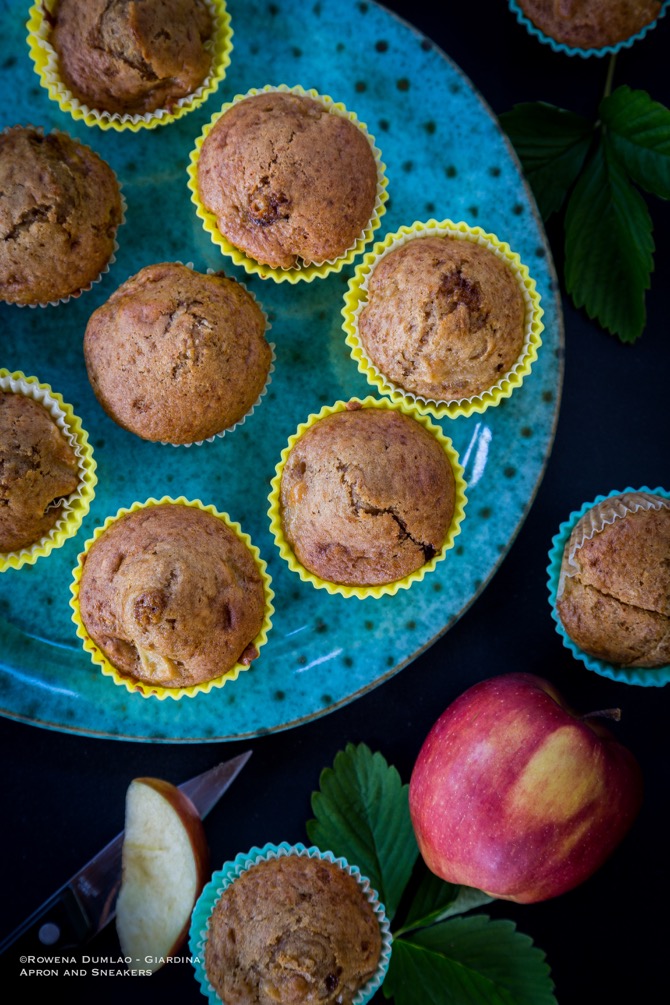 Apple picking is one of the most exciting times of the year. These crisp, juicy fruits are just as good to eat by themselves as they are to bake with. Apron and Sneakers brings you a healthy alternative to the traditional muffins you might find at your local bakery. Greek yogurt, coconut palm sugar, and walnuts are among the featured ingredients in this crowd-pleasing recipe. Make a double batch and give some away at the office to your favorite co-workers!
2. Roasted Tomato Soup with Grilled Cheese Croutons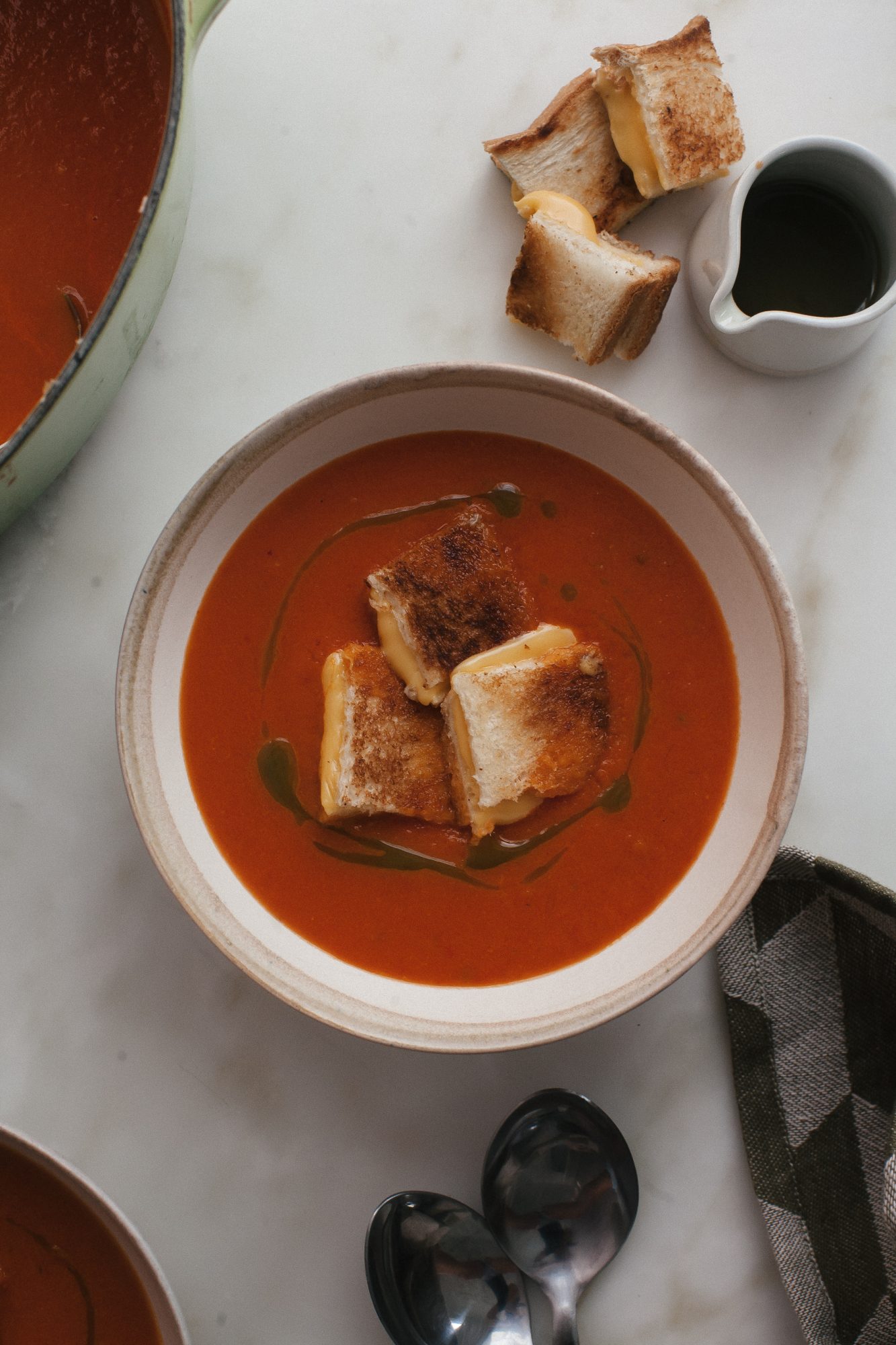 Soup is wonderful way to welcome in autumn. This throwback tomato soup and grilled cheese combo goes perfectly with a lazy Friday evening, so have some friends over and chill out with some comfort food. A Cozy Kitchen makes it super easy for you to recreate one of your childhood favorites. Be sure to create enough grilled cheese croutons to go around!
3. Creamy Pumpkin and Brussels Sprout Gnocchi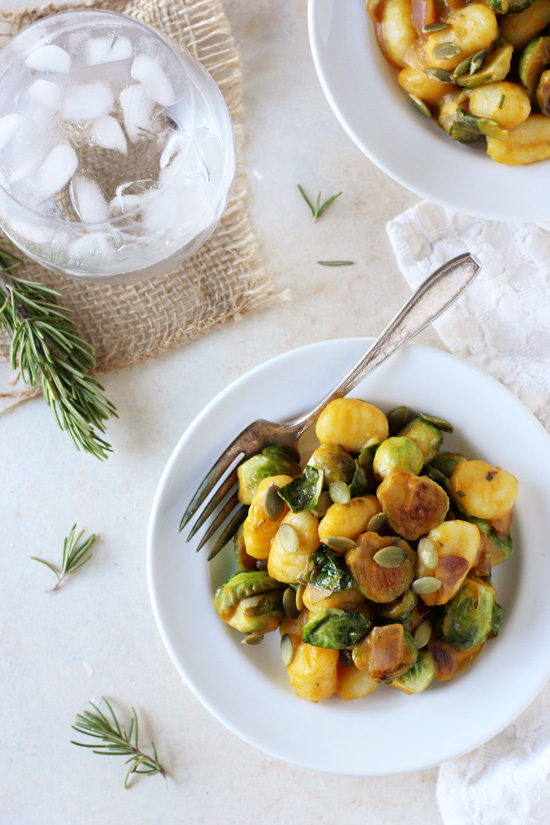 Um, yes please. Anything with "creamy" and "gnocchi" in the title is sure to be a winner, and Cook Nourish Bliss autumns it up with the pumpkin seeds and brussels sprouts. You could go nuts and make your own gnocchi, but this recipe doesn't even ask that of you. Just get yourself to the market and get your hands on your favorite potato gnocchi. Happy cooking, friends.
4. Brown Butter Pork Chops with Sweet Potato Brussels Sprouts Hash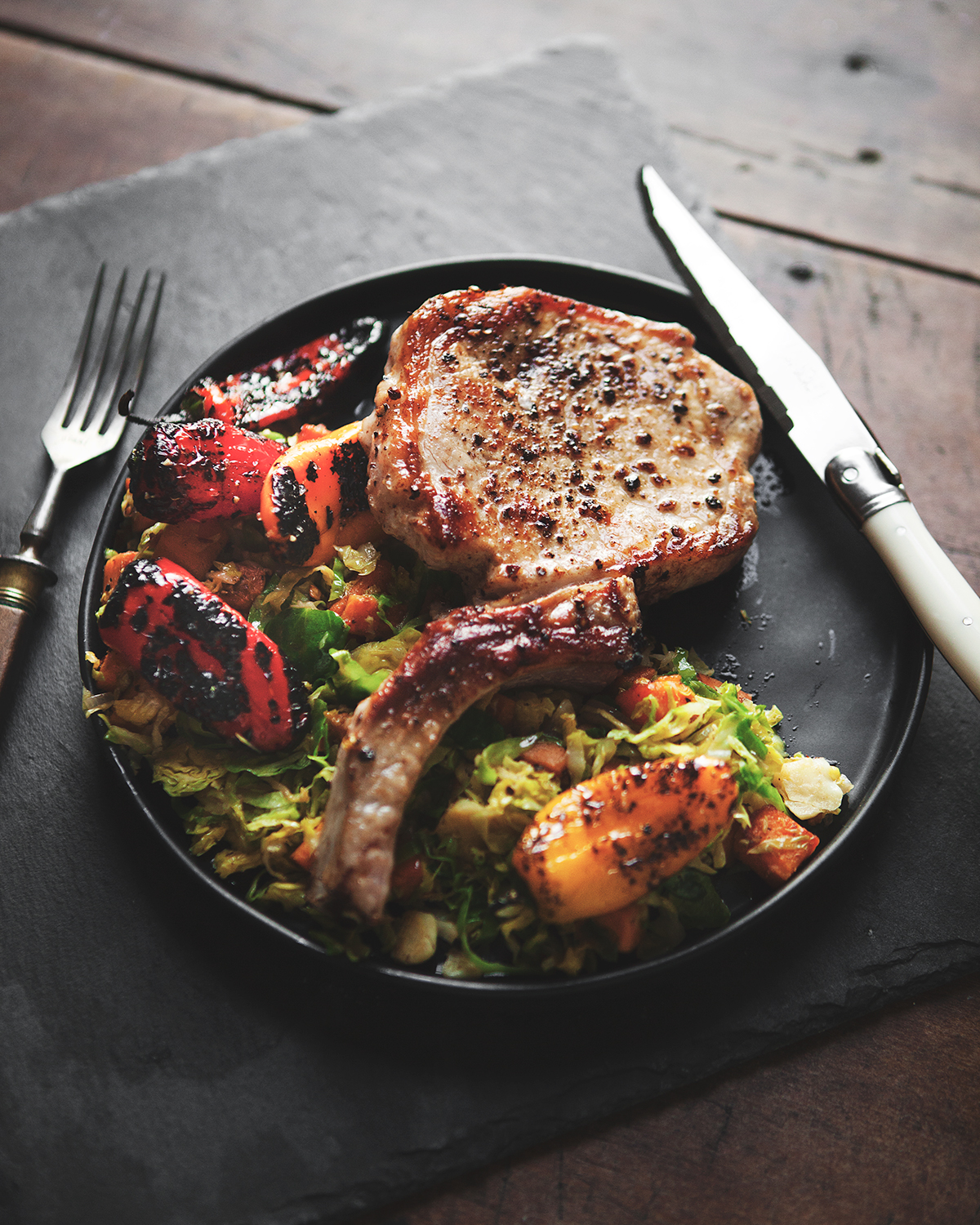 A Better Happier St. Sebastian isn't messing around with this pro-level dish. Pork chops may sound like a classically spring dish (and it kind of is), but the sweet potato brussels sprouts hash puts an autumn twist on things. Plus, look at those charred peppers. All-around yum.
5. One Pot Potatoes and Sausage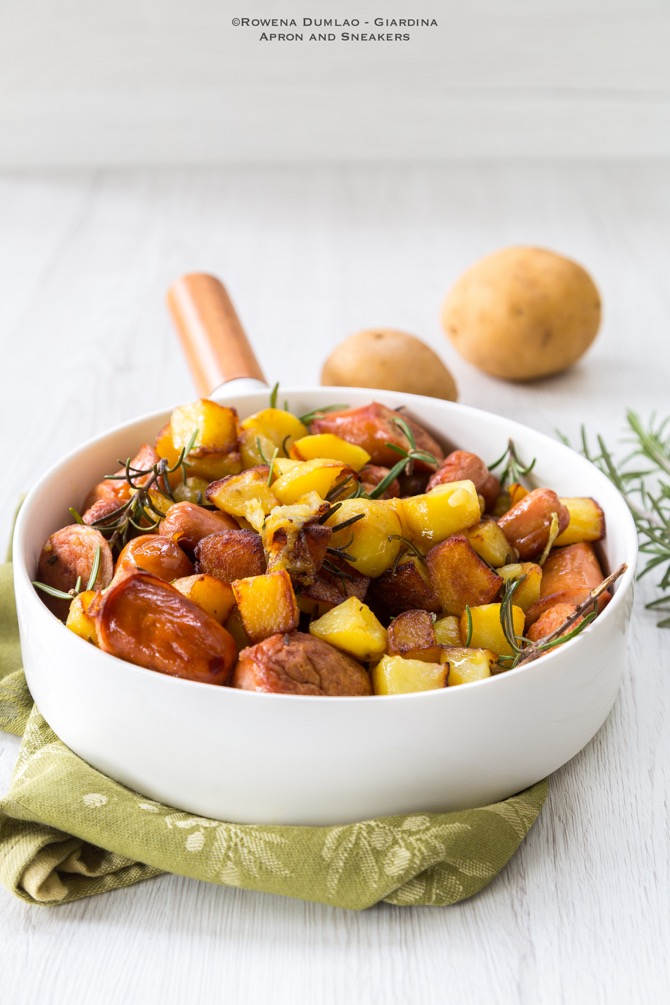 The colors alone in this dish scream autumn. Apron and Sneakers makes it super easy to recreate this one-pot wonder, and rosemary is the belle of the ball, creating an alluring scent and adding a special flavor. Go for fresh herbs if you can!
6. Squash, Leek & Bacon Pizza With Crispy Sage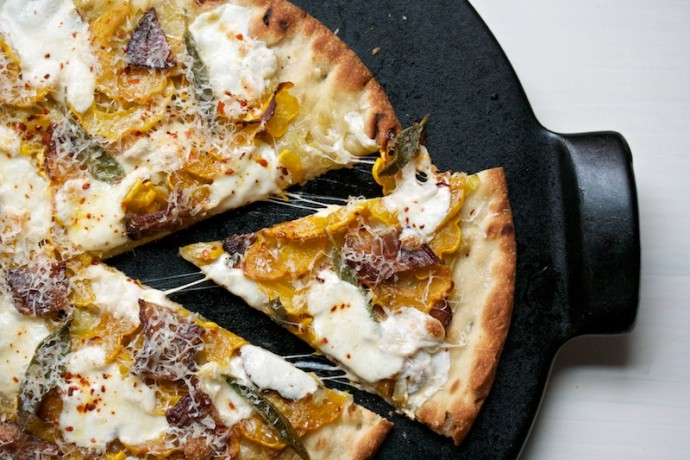 Yep — squash, leek, bacon, and sage. On a pizza. There's absolutely no reason to order takeout this weekend, thanks to Big Girls Small Kitchen. Whatever you do, don't forget the sage on top. It adds a magic touch that turns pizza from typical to tantalizing.
7. Gruyere, Cranberry & Sage Buttermilk Biscuits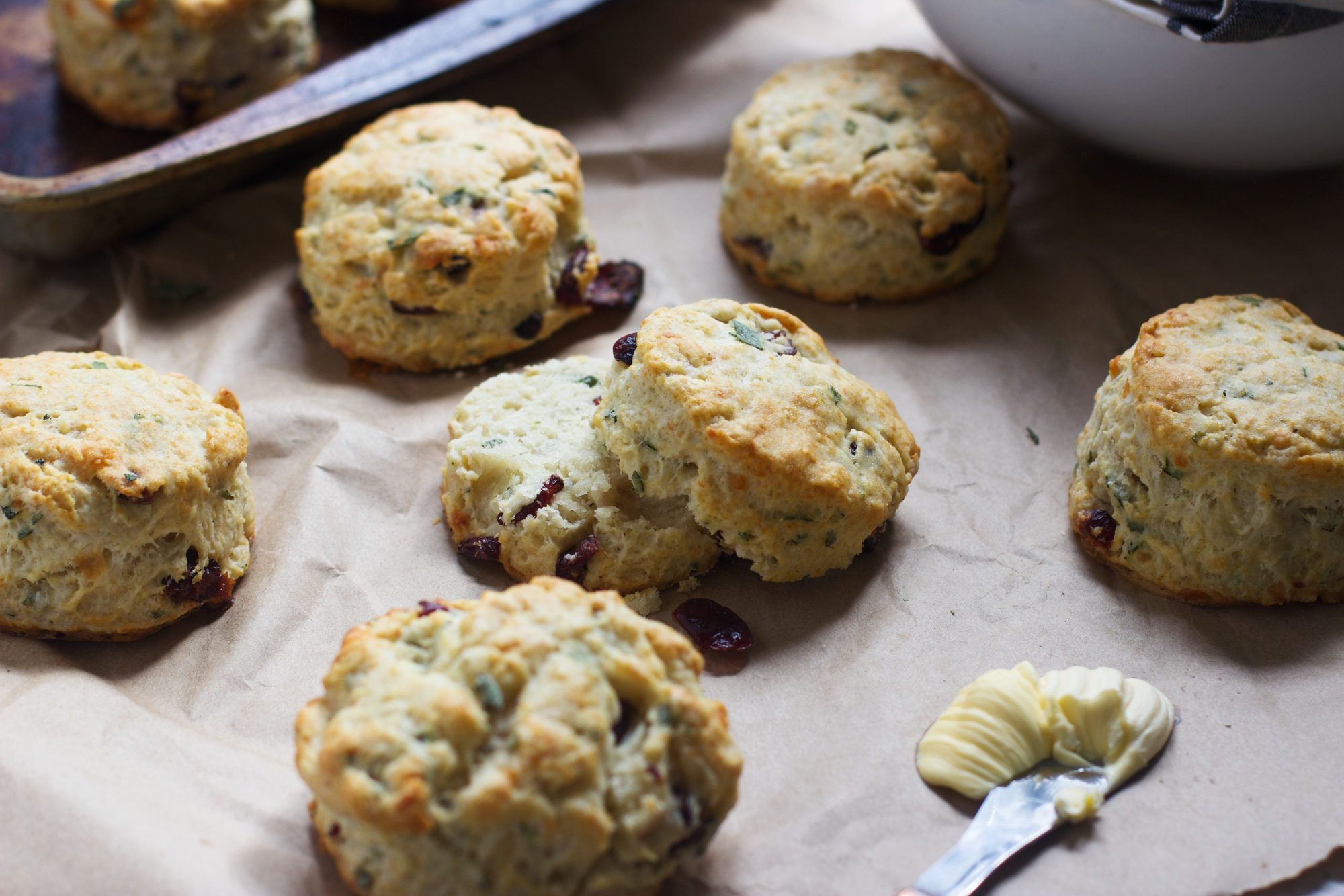 This is the perfect thing to make on an autumn weekend morning and it'll make you yearn for winter to come bursting through the door. Besides, what's more foreshadowing of Thanksgiving than cranberries? Cooking For Keeps uses buttermilk to make these savory biscuits extra creamy.
8. Pumpkin Maple Pecan Rolls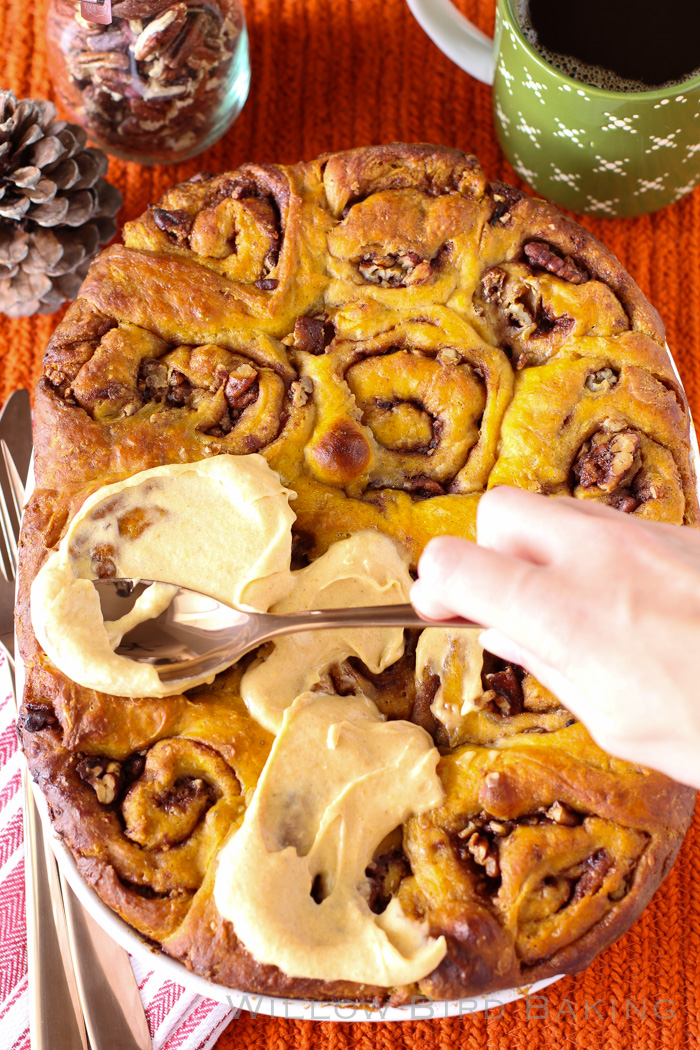 We're not really sure where to start with this one. Simply looking at those rolls kind just makes our hearts ache. Willowbird Baking insists that this isn't just stuff of dreams. It's well worth the time to get the long list of ingredients and set aside all the necessary time to let the dough rise. You even get to try your hand at a cream cheese icing.
9. Vegetable Fritto Misto with Ranch Dressing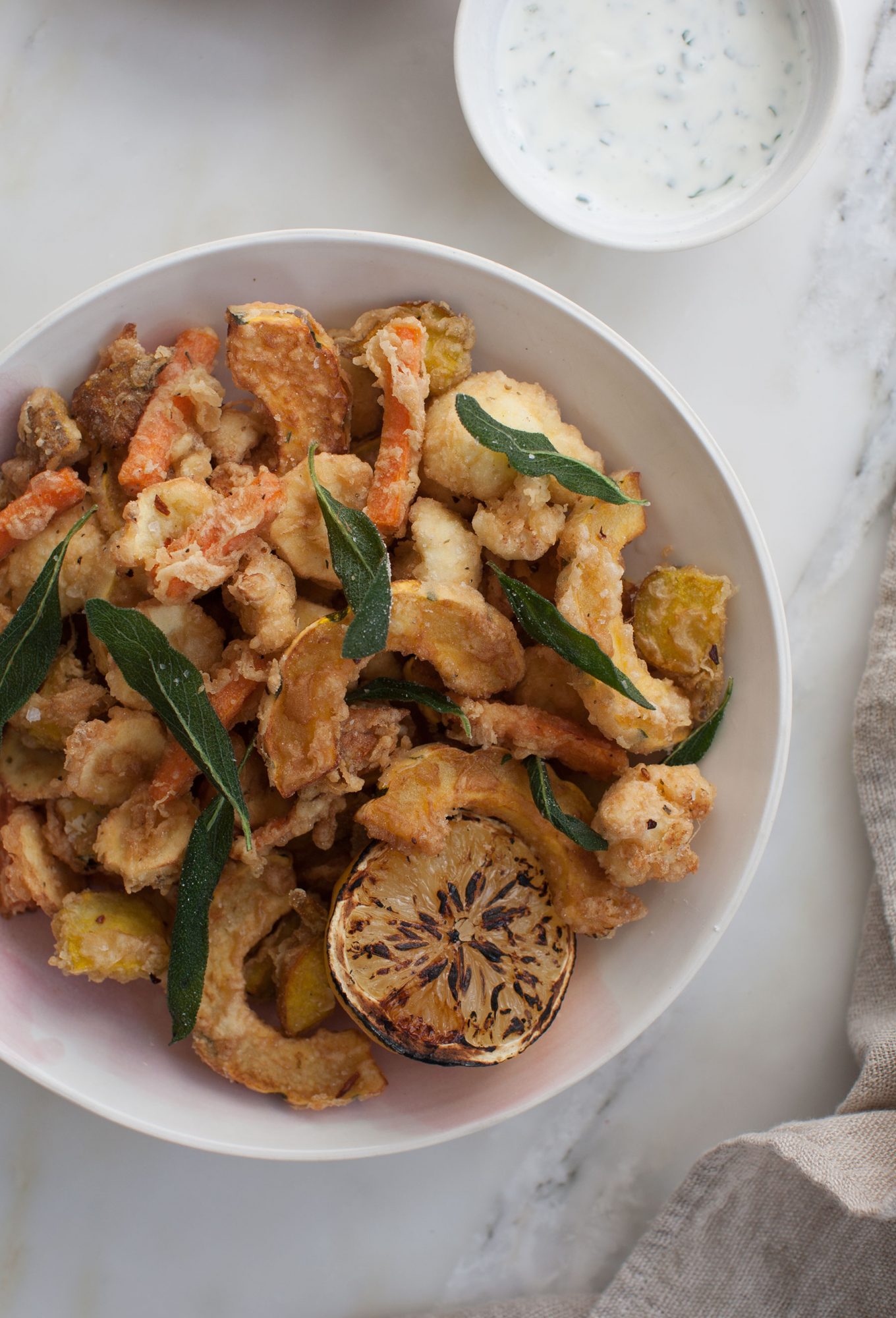 A Cozy Kitchen leaves you with no excuse to not make your very own ranch dressing. The breaded and fried veggies are the perfect pairing with the creamy ranch, and they're all made with fresh fall produce, so they make the perfect side dish to your autumn dinner party.
10. Maple & Black Sesame Ice Cream Drumsticks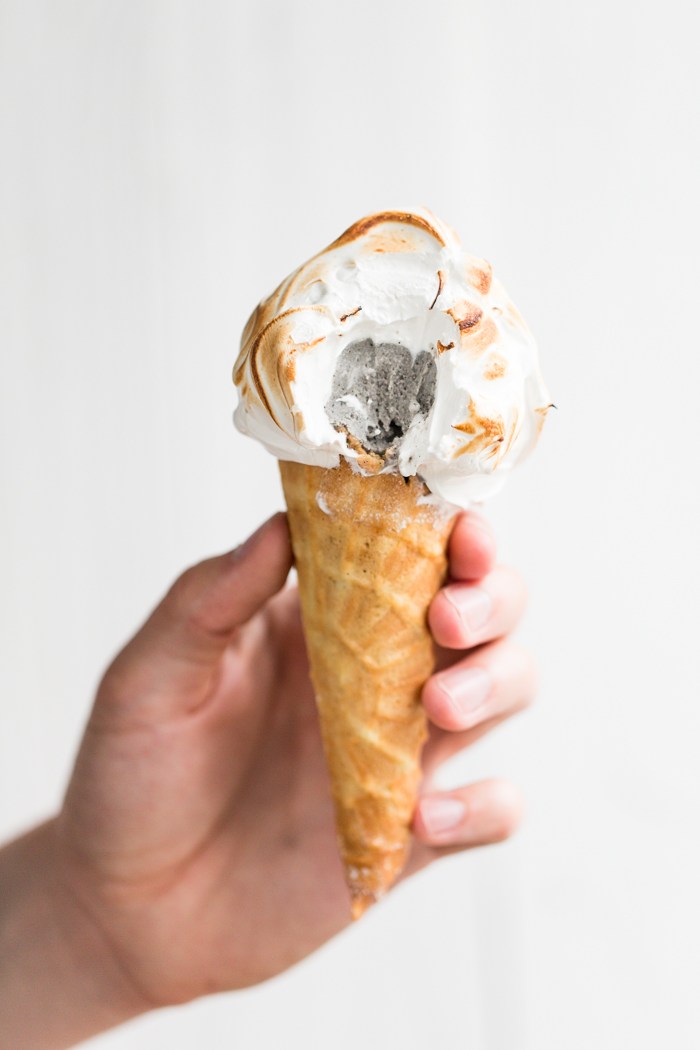 Maple syrup is delicious all year round, but it's especially fitting when the leaves are turning reddish brown. If you have trouble stomaching dairy but still love ice cream, The Urban Poser has got you covered. This dairy-free recipe is as creamy as it is healthy. Time to invest in an ice cream maker.
11. Butternut Squash Breakfast Hash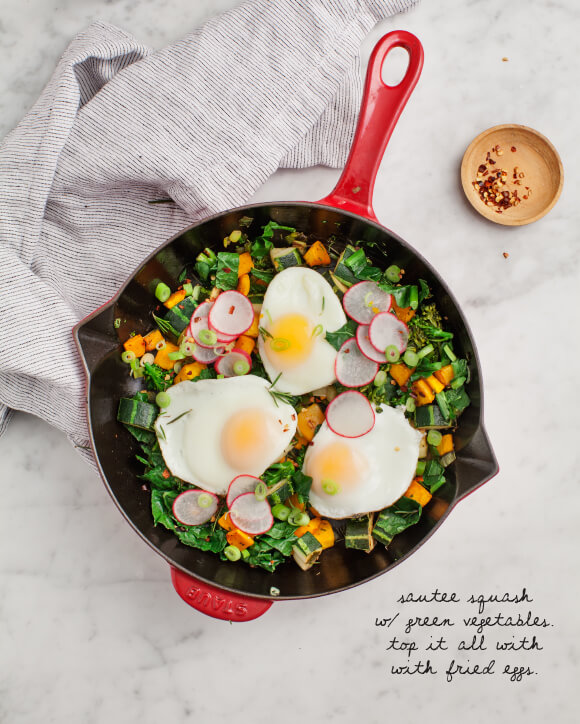 Love and Lemons is the ultimate food blog to visit if you're looking for healthy, wildly tasty, in-season recipes. Take this hash, for example. It's made with primetime autumn produce, so you know you'll get your hands on some fresh stuff.
12. Pumpkin Cheesecake Stuffed Snickerdoodles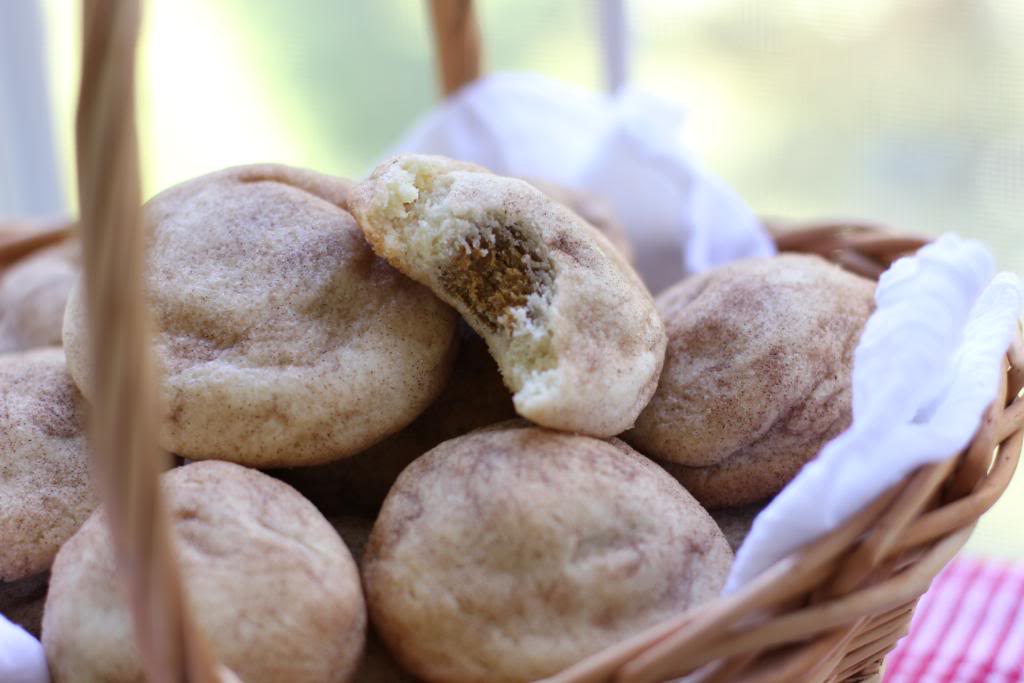 Oh dear. Take a look at these tiny wonders, courtesy of Willowbird Baking. Warm, cinnamon-spiced cookies with gingerbread and graham cracker flavors. Be careful, though. Whoever you make them for might fall madly in love with you.
13. Butternut Squash, Kale & Quinoa Stew
We welcome you into our lives, autumn stews! Let this hearty dish from Love and Lemons warm you up and give you your daily servings of vegetables — not without some serious flavors, of course. Your probably have the majority of these ingredients in your kitchen just waiting to be used, so don't waste any time getting busy.