"13 Reasons Why" shirts exist and they have Clay's beautiful face on them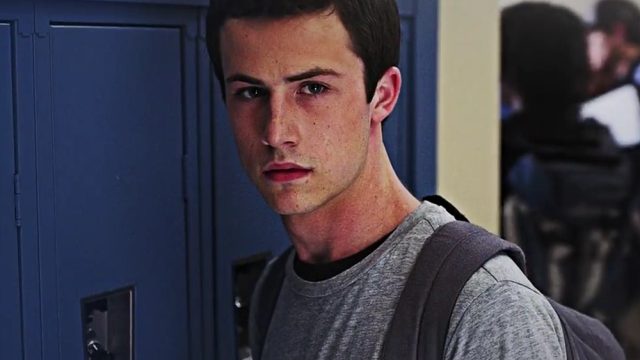 The day has come that everyone (okay, maybe not everyone) has been waiting for. You can now purchase your very own 13 Reasons Why t-shirts, because we know you've been thinking about it as much as we have. These swanky new shirts, which naturally feature an enlarged version of Clay's face, are as affordable as they are adorable, making them the most coveted 13 Reasons Why merchandise out there today. Get your wallets out, people.
If you haven't watched 13 Reasons Why yet, who are you? allow us to catch you up. It's about Hannah Baker, a bullied high school student who commits suicide but first leaves behind a series of cassette tapes that explains why she took her own life. It's based on a YA novel by Jay Asher that was published in 2007 and became a huge hit. Not surprisingly, Netflix's adaptation of the book has taken the world by storm.
That's why these 13 Reasons Why shirts are getting everyone so excited. They're not official merchandise released by Netflix, but that doesn't make them any less valuable. They were created by a dedicated fan aka hero known as ALittleGay, and you can purchase them on RedBubble.
As you can see, each shirt has Clay's face plastered on it, and you can choose from four different styles: a V-neck for $29.95, a 3/4 sleeve for $28.41, a sweatshirt for $37.69, or a tank dress for $65. Every shirt also has the phrase "Welcome to Liberty High" on it.
If you follow 13 Reasons Why Merch on Twitter (@13ReasonsMerch), you'll get all the updates you need on the new shirts being released.
Word on the street says a new style will be released every week. Every week. Stay tuned, because you do not want to miss out on all the Clay action.