Good news if you like crying, Netflix might actually make a "13 Reason Why" Season 2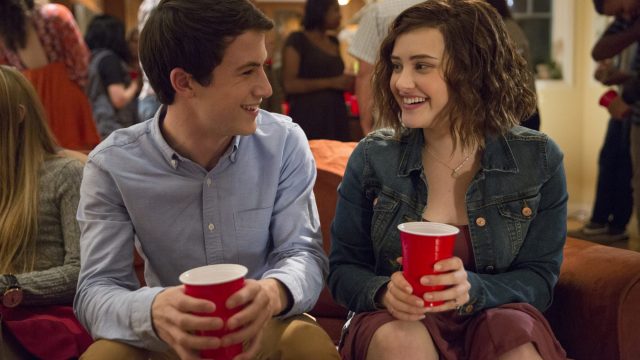 If you're still not done crying over the latest Netflix original series, 13 Reasons Why, don't worry, you're not alone. The show has hit a serious chord with viewers, with many singing the show's praises when it comes to the real-world portrayal of depression, suicide, violence, rape, and teenage life. It is a downright beautiful and important show. Please watch it. Right now.
Though the series is based off of a book with a clear, defined end, now that it's a TV show, we can't help but wonder — might there be a 13 Reasons Why Season 2?
Sitting down with The Hollywood Reporter, Selena Gomez (who produced the show, NBD) touched on the idea of a Season 2, and she sounds ready:
"We don't know what is going to go beyond it, but we know there are so many stories that lie beneath each character. That's why it became a series in the first place. So we'll see."
As for the series' star, Katherine Langford (who played Hannah), she also sounds game to return to the story — because she knows there's still so much more left to discover about these characters.
"There's definitely more story to tell. It would be cool to continue the dialogue of this story. There are so many cliffhangers at the end of the season. At the end of the season, I had to sit back. I didn't think about what happens next. It's more of this feeling like, Oh my God, that's the story that needed to be told."
The last episode certainly leaves many things up in the air, so it's entirely possible that the show could return for more. The book ends at this point — with Clay passing on the tapes — and since they're out there in the open, now what? Time for more episodes, because is Alex going to be okay? And Tyler, could you PLEASE not? What other secrets need to be uncovered?
However, the beauty of the show is that we know everyone is going to be okay for right now, so *this* story is done — yet we know everyone's story still goes on, we might not necessarily see it.
But just saying. If Netflix brought this back for Season 2, yeah, we'd binge it.