"13 Reasons Why" Season 2 just added even more characters to the mix, including Tony's boxing trainer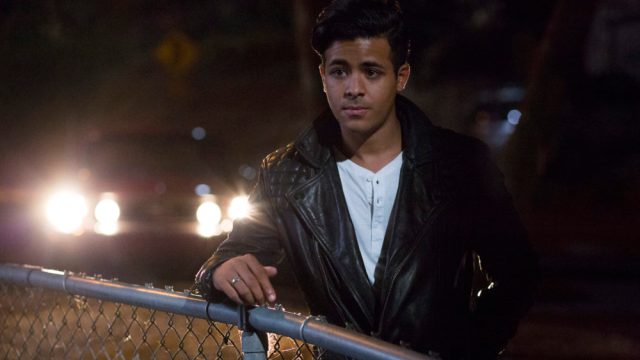 Just a few days ago, 13 Reasons Why added seven new members to its cast, but it appears even more talented people are joining the breakout hit as Netflix just announced a second group of actors joining the second season of the series.
Since there's no sequel to the hit novel by Jay Asher — which depicts the events leading up to and following the death of teen Hannah Baker (Katherine Langford) — the second season of 13 Reasons Why is in the hands of the show's producers. So far, it seems the second season will center on the lawsuit between Hannah Baker's parents and Liberty High School, which was heating up at the end of the first season. It also seems that it will focus on how the Liberty High teens are coping with the revelations that came from Hannah's cassette tapes.
Now, there are more actors on-board to help tell that story.
Medium alum Jake Weber (below, left) and Desperate Housewives actress Brenda Strong (below, middle) are joining the series as Barry and Nora Walker, the wealthy parents of Liberty High star athlete, bully, and serial rapist Bryce Walker (Justin Prentice). We hope the introduction of Bryce's powerful parents means the teen will finally face consequences for the many crimes he's committed, most notably raping Hannah and Jessica (Alisha Boe).
Dawson's Creek alum Meredith Monroe (above, right) is also joining the cast as Carolyn, the devoted mother of Alex (Miles Heizer), a friend of Hannah's who, in the season finale, is in critical condition after a suicide attempt. Monroe's casting probably means we'll soon learn whether or not Alex lives, and about his potential recovery. Finally, The Carrie Diaries' R.J. Brown (below) will play Caleb, Tony's competitive boxing coach with a good sense of humor.
We're really interested to see how the second season picks up and how each of the characters are recovering from the many traumatic events that happened during the first season. 13 Reasons Why Season 2 is expected to hit Netflix in 2018.